Elijah Craig 12 Year Small Batch Review [In Depth]
Elijah Craig 12 Year Small Batch
Elijah Craig 12 Year Small Batch Details
Distillery: Heaven Hill
Type & Region: Bourbon, USA
Alcohol: 47%
Composition: 78% corn, 10% rye, 12% barley
Aged: 12 years
Color: 1.4/2.0 on the color scale (tawny)
Price: Discontinued. sample was $9 for 50mL
From the back label:
Perfection takes time. And, Elijah Craig has made it worth the wait. Twelve years in the making. Fresh limestone spring water. And, a special yeast recipe that's been a family secret for generations. These are just some of the reasons why Elijah Craig offers a taste…a tradition…that is unparalleled in the history of bourbon. Perfection takes time. So we took ours.
elijah craig 12 year small batch overview
Elijah Craig Small Batch 12 Year Bourbon is an oldie from a more recent time: a formerly 12 year old and sub-$30 bourbon that was discontinued in 2016 and changed to the non-age-stated version you can easily find today. Long story short, Heaven Hill needed to save those more older barrels for their older releases.
I unfortunately made a mistake and didn't write down any bottle information when I bought the sample from a pretty sweet store in Utsunomiya, Japan, so I don't know what year this was bottled…oh well. I just have photos, but no lasercode information to date the year it was bottled.
Moving on…you probably know about
Elijah Craig Small Batch in its current non-age-stated form
(a blend of 8-12 year barrels). It's sold virtually everywhere and is actually one of my favorite bourbons under $50. If you haven't tried it yet, I highly recommend that you do, because it's high quality stuff.
Funny enough, Elijah Craig 12 Year was the first bottle of bourbon I ever bought myself. I don't remember why that one (probably recommended by someone at the store), but I distinctly remember the chunky bottle and the fat cork top…not to mention the sweet sweet burn that suckered me into this bourbon journey.
You might even say that this bourbon ultimately got me into whiskey blogging. Ironically, Glenfiddich 12 Year got me into whiskey, and I followed that up with Elijah Craig 12 Year.
Let's find out if this older release brings back fond memories in this Elijah Craig 12 Year Small Batch Bourbon review.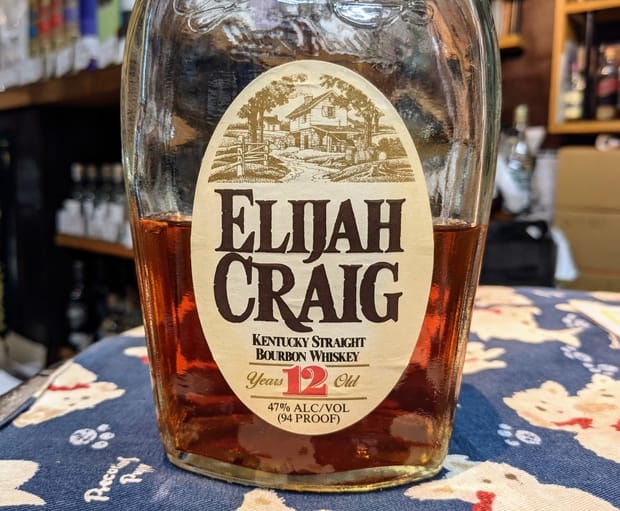 elijah craig 12 year small batch smell
Elijah Craig 12 Year starts off with roasted caramel and toasted vanilla, dry cherry and apricot, licorice, roasted oak, smoke, grilled pineapple, cinnamon, cotton candy. I like how it bounces back and forth between being sweet, roasty, fruity, herbal, and tropical. It even becomes a little more fruity and tropical with more smelling, all while the heat stays in line.
Swirling coaxes out a little more roasted dried apricot and cherry, dark honey, vanilla, roasted oak, cinnamon, licorice, fennel, and smoke. Now, the fragrant and roasty oakiness comes out to surround everything, befitting a 12 year old bourbon. Still, there's a nice fruitiness that makes Elijah Craig 12 Year very approachable and smellable.
This is a well-rounded bourbon, but it doesn't quite have the heft of say Henry McKenna 10 Year (50% ABV) or older Ezra Brooks 12 Year (49.5%).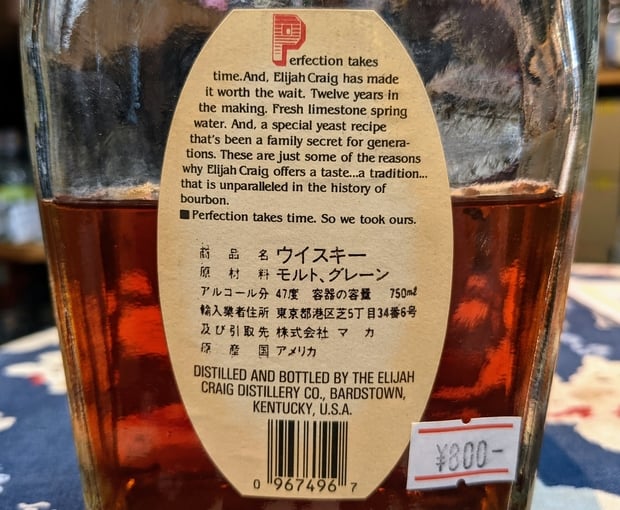 elijah craig 12 year small batch taste and aftertaste
With my initial sip, I taste roasted caramel and oak, cinnamon, toasted vanilla, apple, orange peel, licorice, coconut, fennel, smoke. All the sugar, fruit, herbalness, and spice have this roasty and smoky layer covering it. There's a slight bite that's part alcohol and part roastiness that does catch me off guard just a little bit. It's not bad, I just didn't quite expect it.
"Chewing" gives me darker honey, roasted oak, smoke, dried apricot and cherry, licorice, fennel, cinnamon, slightly vanilla funk, and coconut. The range of flavors are nicely balanced with some extra 12 year old oaky char and smoke.
Honey, licorice, charred oak, cinnamon, milk chocolate, and coconut lead-off the aftertaste: sweet, oaky, savory, and herbal. The licorice and fennel last the longest.
"Chewing" leaves honey, roasted oak, licorice, fenne, orange, and a little dry grass. The oakiness and slight dryness take the lead over the sweet herbalness and fruitiness as it cruises for a while to the finish.
Honestly, I was hopeful that Elijah Craig 12 Year Small Batch would be utterly amazing, but it's not. The flavors have moderate body and richness, but I wouldn't characterize them as dense, deep, or intense. Don't get me wrong, I really enjoy what this has, but at no point do I think "whoa this is amazing".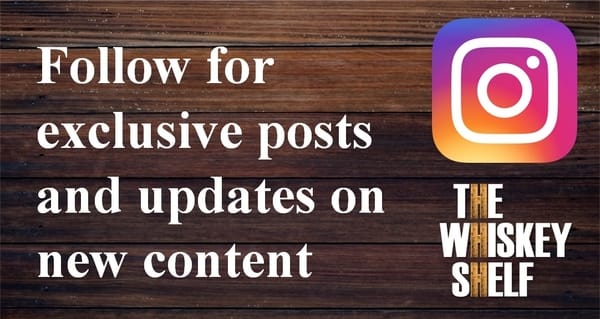 If you're shopping on Amazon, support The Whiskey Shelf by shopping through my affiliate link – Shop Amazon. I may earn a commission from your Amazon purchases.
Elijah Craig 12 Year Small Batch Rating

Well alright, Elijah Craig 12 Year Small Batch is a well-rounded, fragrant, and delicious bourbon. The back and forth between the roasted sugar, dried fruit, charred oak, spice, and herbalness show off some maturity, complexity, and delicateness that was an outrageous value back in the day.
The slightly more fruit-forward and oaky / smoky qualities also hint that it was matured and well-blended for the 12 years it says on the label.
As much as I really enjoy it, it doesn't have noteworthy viscosity, richness, or depth. It doesn't push the envelope in any way, so in this case I don't think "wow the old stuff was so much better". Still, I enjoyed every smell and sip of this nostalgic bourbon.
Then again in context, Elijah Craig 12 Year Small Batch is still a quasi-recently-made bourbon (this one maybe from the 2010's), so it still feels familiar to what we have today. And at around $25, it also was likely not intended to be spectacular, just a solid and affordable bourbon that anyone could find on the shelf with little fuss (like me back in the day). It is undoubtedly does that very well.
Funny enough, I don't remember Elijah Craig 12 Year being like this years ago. Then again, I was an inexperienced bourbon drinker just starting to develop my ability to pick out various traits. I was still years away from becoming a whiskey blogger.
I just remember it being oaky, spicy, and INTENSE. That alcohol was fire-y hot, so sometimes I'd add ice to handle it better. Now…the heat is very manageable, even gentle at times. Funny how things change.
Armed with this knowledge, I'm happy to have been able to revisit an old friend. Still, I know now that I don't have to go search high and low, and overpay for another bottle. I'd buy one for old time's sake if I found it for under $50, although that's extremely unlikely.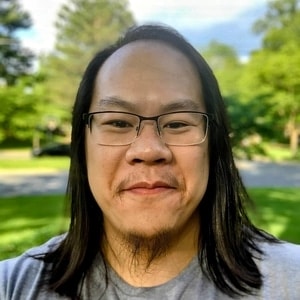 I have far too much fun writing about whiskey and singlehandedly running The Whiskey Shelf to bring you independent, honest, and useful reviews, comparisons, and more. I'm proudly Asian American and can speak Cantonese, Mandarin, and some Japanese.
There are no sponsors, no media companies, and no nonsense. Support The Whiskey Shelf by 
Buying Me A Shot
.
Comments are closed.