Old Forester 1920 Review [In Depth]
Old Forester 1920 Prohibition Style
Old Forester 1920 Details
Distillery: Old Forester (owned by Brown Forman)
Type & Region: Bourbon, Kentucky, USA
Alcohol: 57.5%
Composition: 
72% Corn, 18% Rye, 10% Malted Barley
Aged: Unknown, aged in virgin American white oak
Color: 1.2/2.0 on the color scale (chestnut, oloroso sherry)
Price: $60 MSRP (750mL)
From the Old Forester website:
"This 115 proof expression is the third release in our Old Forester Whiskey Row series and celebrates the brand's continued distillation during Prohibition. For 13 years, the production, transport and sale of alcohol was strictly prohibited. However, Old Forester was granted a permit to continue distilling on Louisville's Whiskey Row. The 115 proof expression represents a barrel sample that company president Owsley Brown I would have batched at the beginning of Prohibition."
old forester 1920 overview
Old Forester 1920 Prohibition Style is part of Old Forester's Whiskey Row series, focused on historic expressions from the brand's history. The Whiskey Row series includes the 1870 Original Batch, 1897 Bottled in Bond, and 1910 Old Fine Whisky (double barreled like Woodford Reserve Double Oaked). Old Forester 1920 is supposed to emulate what they made during prohibition. 
A fun fact: Old Forester is one of the oldest bourbon distilleries in the US, having existed before and through prohibition. Where many had to close, Old Forester received one of the few licenses to continue distilling and selling for "medicinal purposes". It's was also supposedly the first to bottle whiskey, which helped to prevent tampering.
In the greater picture of Old Forester bourbon, this Old Forester 1920 is one of the highest-ABV and available bourbons they sell. The single barrels, availability-wise are hit or miss, and the 3 different batches of 150th anniversary edition are extremely limited and difficult to obtain. So if you want high-ABV Old Forester, this is really your main option.
Let's see if all that history and the extra proof make a difference in this Old Forester 1920 review.
Old Forester 1920 at first releases fragrant and alcohol-soaked maraschino cherries, brown sugar, and apple pie spices with a healthy dose of musty corn, dough, and wood that cover my nostrils. Honestly, I don't really love all that doughiness.
After that, lighter spritzes of effervescent lemon and pine, like the L'Occitane lemon perfume, with additional wood and mint follow the initial sweetness. The alcohol constantly reminds me that it's there, but it's not terribly hot.
Swirling ups the vanilla and buttercream scents mixed with darker charred wood, cinnamon, caramel, maple syrup, and other spices, but still leans a bit more bright and vibrant overall. The scents ebb and flow between sugar, orange, apple, cinnamon, mint, vanilla, and cocoa that sometimes give me baked apples with a spritz of orange and lemon, peppermint patties, or pecan pie.
Again, there's the same musty corn and wood, and raw dough smell with mint and pine. Everything is very nice minus the noticeable raw dough smell that fades over time as you let the glass breathe. Still, no amount of air seems to get rid of that slightly unpleasant dough.
old forester 1920 taste and aftertaste
Old Forester 1920 Prohibition Styel hits my tongue with dark and rich dried oranges, caramel, and corn, all mingling with the brighter alcohol flavors that are always there. There's a noticeable minty corn mash taste from the rye, with a little nuttiness.
Even at over 57% alcohol, Old Forester 1920 is still fairly reserved, allowing me to actually taste what it has to offer, although it does bring more doughiness than I'd like.
Strong "chewing" releases a rush of brown sugar, mint, corn, and vanilla frosting followed by roasted wood, fuji apple peels, and a dash of orange juice. It has its moments of being dark, but there are many other times where comes-off oddly bright as the roasted sugar fades away and the fruit and slightly doughy alcohol become a bit more prominent, so it's a bit strange too. 
That said, the generally mellowish alcohol allows me the let the whiskey settle in my mouth so I can explore it further without roasting my entire mouth. Right after I swallow, desserty peanut butter and cocoa appear.
The aftertaste has a lingering cornbread sweetness with mint and charred wood. Lengthy chewing leaves more savory sugars, mint, and wood with a little nuttiness, cinnamon, and cocoa. It's a lightly sweet, savory, and boozy snickers bar.
If you're shopping on Amazon for Black Friday, Cyber Monday, the holidays, or any other occasion, support The Whiskey Shelf by shopping through my affiliate link – Shop Amazon. Disclaimer: I may earn a commission from your purchases.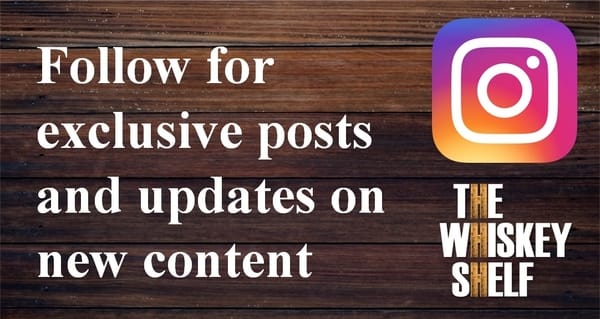 Old Forester 1920 Prohibition Style is generally a delicious bourbon with a lot of character, but it isn't quite complex or interesting enough to receive a "Top Shelf" rating. The nose is very hot at first, spewing doughy alcohol and musty corn that is nearly impossible to get past for a while. After it settles (and it takes a while), I finally get the chance to savor some of 1920's rich, sweet, and savory traits.
The flavors are less overdone by the ABV, but still suffer from the same doughiness that really detracts from the experience. I get this would be a lot better top to bottom without it, and I don't know why it's there every single time. I absolutely recognize that many absolutely love this bourbon given the ABV, price, and enjoyment they receive, but this isn't doing it for me.
It's very similar to Knob Creek Single Barrel: high proof, rich, and hot. The unfortunate thing is that this Old Forester is around $20 more expensive, but similar in quality, if not not quite as good. Lesson learned for me at least (and maybe you'll follow it too), if you're looking for a bourbon and haven't had either, try Knob Creek Single Barrel first.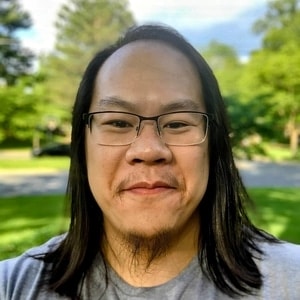 I have far too much fun writing about whiskey and singlehandedly running The Whiskey Shelf to bring you independent, honest, and useful reviews, comparisons, and more. I'm proudly Asian American and can speak Cantonese, Mandarin, and some Japanese.

There are no sponsors, no media companies, and no nonsense. Support The Whiskey Shelf by Buying Me A Shot.