jack daniel's single barrel barrel proof review
Jack Daniel's Single Barrel Barrel Proof
Jack Daniel's Barrel Proof​ Details
From the Jack Daniel's website:
"It's whiskey as nature intended it—bottled straight from the barrel at its full proof. Intense, smooth, and remarkably varied, Barrel Proof is bottled at anywhere from 125 to 140-proof, taking Jack's trademark vanilla and toasted oak flavors to bold new levels."
jack daniel's single barrel barrel proof overview
You probably know Jack Daniel's, so you probably have your own opinion of it already. Don't worry, I'm like that too. There are a number of Jack Daniel's Tennessee whiskeys out there, and for better or worse, I've reviewed most of them already. Jack Daniel's Single Barrel Barrel Proof Tennessee Whiskey, their barrel proof / cask strength Tennessee Whiskey offering, happens to be one of the few I haven't reviewed until now.
Let's find out if the extra proof and barrel selection take Jack Daniel's to new heights in this Jack Daniel's Single Barrel Barrel Proof Tennessee Whiskey review. 
jack daniel's single barrel barrel proof smell
Jack Daniel's Barrel Proof comes off dark and just a little dusty with caramel, dried grassy nuttiness, freshly baked banana bread, peeled banana, very ripe apples and dark cherry, dried citrus, vanilla, cinnamon, and nutmeg. The nose is pretty dark and actually quite nice.
After swirling, I smell lightly musty banana nut bread coated in honey, caramel, more banana, vanilla, apple, walnuts, cinnamon, dried citrus peel, cherry extract, and maybe a little raspberry. There's also a little mint and a faint doughiness to it, but caramelized banana and vanilla lead the pack.
The heat definitely wakes up with swirling, but dissipates after a minute and settles into being noticeable in the background but out of the way. I really like the nose, so points for Jack Daniel's Barrel Proof.
jack daniel's single barrel barrel proof taste & aftertaste
The flavors start off with a lot of caramel, ripe banana, a bite of gala apple, vanilla, oak, and cinnamon. Jack Daniel's Single Barrel Barrel Proof is big on flavor with a solid kick, with the heat coming in way less hot than EH Taylor Barrel Proof at 65.15%.
"Chewing" brings more caramel, honey, roasted banana, apple, vanilla, roasted oak, just a little dough, cinnamon, and nutmeg with a little spiced and candied walnut. The apple and banana notes especially become more pronounced with "chewing, and the flavors lean a little darker from the caramel, roasted banana, and oak. 
The alcohol still feels right, but can still bite at times. I do have one knock on Jack Daniel's Barrel Proof though. While it offers a big wave of flavor all at once, and I certainly enjoy that, it doesn't ever really evolve or get better over time, so the flavors lack complexity. It's very good still , but doesn't wow me.
The finish has brighter honey, apple, banana, oak tannins, cinnamon, and mint. The banana notes really linger for a while, making this a banana-forward finish. 
After "chewing", the finish has more lingering alcohol with caramel, vanilla, banana, citrus, oak, and cinnamon. Over time, it turns into honeyed citrus, banana, and just a little vegetal banana peel. The forward banana notes are very on-profile for Jack Daniel's and Brown Forman.
If you're shopping on Amazon, support The Whiskey Shelf by shopping through my affiliate link – Shop Amazon. I may earn a commission from your Amazon purchases.
Jack Daniel's Barrel Proof Rating

Jack Daniel's Single Barrel Barrel Proof is a strong "Mid Shelf+" whiskey and the best Jack Daniel's I've had by far. The nose is fantastic – resembling banana nut bread with a little extra citrus and cherry, but the flavors fall a little short. Don't get me wrong, it's flavorful, but it all comes in one shot and doesn't really evolve or improve over time, so it's not that complex and not quite worthy of a "Top Shelf" rating.
Then again, Jack Daniel's Barrel Proof is a single barrel whiskey, so some barrels are going to be better and some are going to be worse. Unfortunately, I don't have enough experience to tell you where this particular barrel ranks, but I would expect this not to be a bad one, so I bet there are "Top Shelf" barrels out there.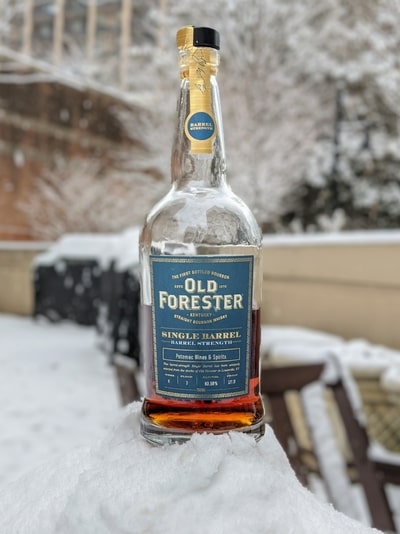 If you're a whiskey lover trying to figure out if you like Jack Daniel's, skip
Old No.7
or
Gentleman Jack
and cut to the chase and try Jack Daniel's Barrel Proof first, or the
47% ABV version
if the heat is too much for you. At bare minimum, its unique banana-forward personality makes it worth trying at least once. Believe me, I've reviewed pretty much every regularly released Jack Daniel's whiskey, so I have some experience.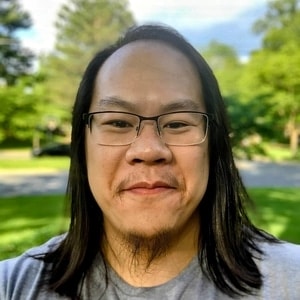 I have far too much fun writing about whiskey and singlehandedly running The Whiskey Shelf to bring you independent, honest, and useful reviews, comparisons, and more. I'm proudly Asian American and can speak Cantonese, Mandarin, and some Japanese.
There are no sponsors, no media companies, and no nonsense. Support The Whiskey Shelf by 
Buying Me A Shot
.
Comments are closed.