Old Ezra 12 Year Bourbon Review
Old Ezra 12 Year Bourbon Details
Distillery: Old Ezra (Lux Co sourced from Heaven Hill)
Type & Region: Bourbon, USA
Alcohol: 50.5%
Composition: Most likely 78% corn, 10% rye, 12% barley
Aged: 12 years
Color: 1.3/2.0 on the color scale (russet, muscat)
Price: I paid $50, but it's discontinued
old ezra 12 year overview
To the best of my knowledge, Old Ezra 12 Year 101 bourbon is a 12 Year old Heaven Hill-sourced bourbon, brought to us years ago from Lux Co, now owned by MGP. The laser code starts with A12, so my best guess is that this was bottled in 2012.
From what I could find, this 12 Year old bourbon was a Japan-only release, while the 7 year 101 proof, 12 Year single barrel, and 15 year 101 proof were also sold in the US. I even remember seeing the 7 year at Astor Wine and Spirits for $22 back in 2018…and I really regret not buying it.
While this particular bourbon has been discontinued, you might already be familiar with the Old Ezra and Ezra Brooks names from bourbons such as Old Ezra Barrel Proof 7 Year and Ezra Brooks Single Barrel you can get today.
So at this point, this review is more about getting a glimpse into bourbon's past and then finding out how it compares to today's releases. It's less about figuring out if you should go buy one.
But in my case, I was lucky enough to walk into a store tucked into the back corner of Shinjuku (they didn't even turn on most of the lights), and spot Old Ezra 12 Year way up behind a few rows of whiskey. You had to be fairly tall to spot it, and thankfully I'm pretty tall for an Asian man.
Let's find out if this slightly older release is anything to brag about in this Old Ezra 12 Year review.
Oh yes Old Ezra 12 Year smells very nice. There's roasted caramel, toasted vanilla, sweet oak, and dark chocolate right out of the gate, followed by cherry, peach, roasted oak, licorice, fennel, cinnamon, and dried berries.
It already has very nice roasty sweetness, fruitiness, oak, and spice. It's not as densely oaky and chocolatey as
Ezra Brooks 12 Year Single Barrel
, but instead more fruity, herbal, and floral.
After swirling there's roasted caramel nougat and vanilla, dried cherry and apple, more of a freshly cut wood, apricot, cinnamon, licorice, pineapple, and a hint of dry peanut shells.
This time there's not as much darkness, oakiness, and roastiness. Instead, Old Ezra 12 Year has more of a fragrant and dark fruitiness, as well as an herbal and vibrant personality, more in common with Elijah Craig 12 Year than Ezra Brooks 12 Year or
Evan Williams 12 Year
.
It's not what I expected from a 12 year old Heaven Hill-made bourbon, but I'm happy with it nonetheless.
old ezra 12 year taste and aftertaste
The flavors start off with nicely dense roasted caramel, vanilla, dried cherry and apple, roasted oak, cinnamon, licorice, fennel, clove, and dark chocolate. Old Ezra 12 Year may start off more roasty-forward, but then the cherry and apple fruitiness comes rushing in, and finally the oak, spice, and herbalness. Well that's certainly intriguing because I wasn't quite expecting that shift in flavors.
With "chewing" I taste fairly dense roasted caramel, vanilla, cherry, apple, orange, apricot, roasted oak, coconut, cinnamon, licorice, dark chocolate, coffee grounds, and tobacco. I'm really digging how I can taste the flavors continually change over time, as the caramel shifts to oak, coconut, fruit, and spice.
On the finish the flavors give way to roasted caramel, oak, coffee grounds, cherry, licorice, dried nuttiness. Over time, the roastiness comes to the front and lingers.
After "chewing" I'm left with honey, vanilla, cherry, licorice, and slightly bitter roasted oak. The roasted oak slowly builds by the second, creating a gentle smoky sensation. It's an amazing and long lasting oaky, roasty, and smoky, yet lightly sweet aftertaste.
If you're shopping on Amazon, support The Whiskey Shelf by shopping through my affiliate link – Shop Amazon. I may earn a commission from your Amazon purchases.
Old Ezra 12 Year is so good and reinforces how varied Heaven Hill-made bourbon can be. I'm surprised at how fruity, herbal, and vibrant it is, especially when Lux Co's other 12 year old Heaven Hill-sourced bourbon (but single barrel), Ezra Brooks 12 Year, is so much more dark, oak, and chocolate-forward.
So while Old Ezra 12 Year comes off more dark, oaky, and chocolately at first (especially in the scents), it quickly becomes more fruit-forward and herbal in ways I really didn't anticipate. It's the better version of Elijah Craig Small Batch 12 year, which is also more fruit and herbal forward.
The flavors shine the most. While the richness alone is nice, that noticeable shift between the roasted sweetness into fruit, coconut, oak, spice, and chocolate is the difference maker that caught my attention. It doesn't win me over with sheer intensity and power, but with more refined complexity and range.
Of course the bad news is that you're likely not going to be able to find a bottle. There are other 12 year old Heaven Hill bourbons you can get, although they're nowhere near as fruity.
I'm probably never going to find another bottle of Old Ezra 12 Year, but I'm definitely going to enjoy the ride while it lasts, because it's a great one.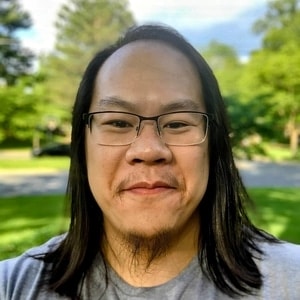 I have far too much fun writing about whiskey and singlehandedly running The Whiskey Shelf to bring you independent, honest, and useful reviews, comparisons, and more. I'm proudly Asian American and can speak Cantonese, Mandarin, and some Japanese.
There are no sponsors, no media companies, and no nonsense. Support The Whiskey Shelf by 
Buying Me A Shot
.
Comments are closed.