Best Budget Whiskey Under $30
The Best Budget Whiskey Under $30 Comes From Heaven Hill
Many (including myself) love the razzle dazzle of expensive, hard to find, and / or limited releases. At the end of the day though, affordable whiskeys are the heart and soul of the industry, and that's why I want to highlight some of the best whiskey under $30 that you can actually buy, enjoy, and buy again.
When it comes to some of the best budget whiskey (bourbon, rye, and more), I believe that Heaven Hill takes the crown. Sure some other distilleries have maybe one or two options, but Heaven Hill has multiple high-quality, affordable, and accessible options that surprise me every time, so you can get a very good bottle (or 2) and still have money left over.
So let's dive into the list of whiskeys that makes me believe that Heaven Hill makes the best budget whiskey under $30.
As an FYI, I bought and use these Glencairn glasses for everything (because they're the best): Glencairn Crystal Whiskey Glass, Set of 6, Set of 2, or one. Full transparency, this is an affiliate link, so I may earn a commission if you buy this or something else from Amazon.
Best Budget Whiskey Under $30
This is one of my favorite budget bourbons for under $20. It's nicely sweet, oaky, a little nutty, and far from bland. Don't get me wrong, it's not perfect or amazing, but definitely brings enough richness and depth to be worth every bit of it's modest price.
Sweet, herbal, oaky, dry, gentle, easy drinking, and fairly interesting. I've called this a decent but far from perfect
Blanton's substitute
. While it isn't necessarily my go-to, I recognize the quality and what it has to offer. Unfortunately, the price has been creeping-up, and I'll always reach for the next bourbon on this list given comparable prices.
One of my favorites under $30 and one of the best budget bourbons out there. It has nicely developed dark caramel sweetness, oakiness, spice, and fruit, with enough richness, variety, and viscosity to be a compelling everyday purchase. It
holds up well in comparison to Buffalo Trace
, but admittedly has a very different personality. When in doubt, this is a great buy. If you haven't had it before, I recommend trying it.
Best Whiskey Under $30: #4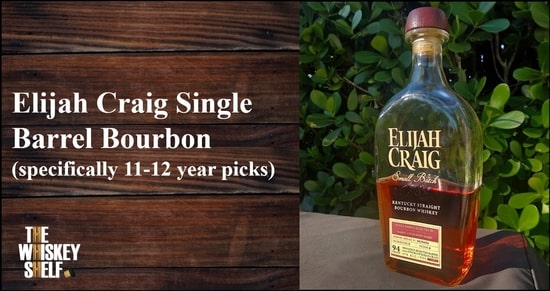 Type: Rye'd bourbon
Price: $30-50 (every pick will be different)
Rating: Mid Shelf+
Elijah Craig Small Batch is great, but well selected single barrel picks are possibly the best budget bourbon today (e.g., 
11 year Virginia ABC pick
, 
12 year Broudy's Honey Barrel pick
). I've been able to find some great ones for $30 or less, but availability and pricing are all over the place because some stores may choose to charge a premium for their picks.
The older picks have a great old and fragrant oakiness and further developed fruitiness and herbalness that are even hard to find in $50+ bourbons. 11 and 12 year old picks are my favorite and more or less an automatic buy for $30.
Best Whiskey Under $30: #5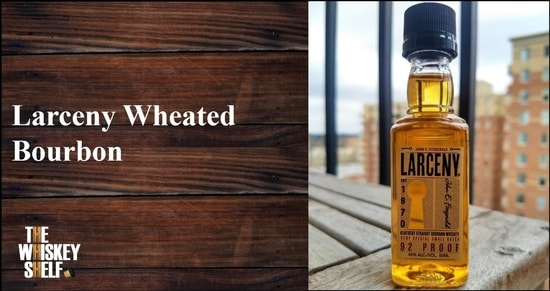 While I recognize that it's divisive within the community, I think that Larceny Wheated Bourbon is a fragrant and flavorful bourbon that brings a lot of caramel, dry grass, nuttiness, cinnamon, fruit, and milk chocolate that outperform Weller Special Reserve and Maker's Mark. The next wheater is even better.
Best Whiskey Under $30: #6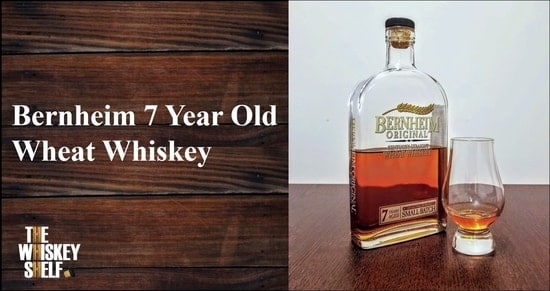 Bernheim Wheat Whiskey is a terribly underappreciated sleeper that greatly outperforms
Weller Special Reserve
and Makers Mark. While Bernheim may not be wheated bourbon (it's wheat whiskey), it has all the traits of wheated bourbon, and then even more because there's even less rye to get in the way.
It has a lot of brown sugar, caramel, coconut, chocolate, and spice that makes it drink more like a 10-12 year old whiskey. This is one of the best budget whiskeys and I highly recommend that you try it. I'd love to get a single barrel version of this too. Wheat whiskey is still a bit of a rarity, but Heaven Hill continues to create and sell this high quality one.
You Have A Lot Of Great Budget Whiskey Options
At the end of the day, there are a lot of great budget whiskeys and budget bourbons from distilleries across the US, but Heaven Hill seems to nail it more often than the rest. So when in doubt, you can always fall back on the whiskeys listed above.
So if you haven't already, go try some of those highlighted budget whiskeys, find out if you like them, and keep exploring. It's going to be a lot of fun. Let me know what you think.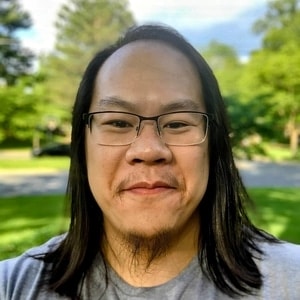 I have far too much fun writing about whiskey and singlehandedly running The Whiskey Shelf to bring you independent, honest, and useful reviews, comparisons, and more. I'm proudly Asian American and can speak Cantonese, Mandarin, and some Japanese.

There are no sponsors, no media companies, and no nonsense. Support The Whiskey Shelf by Buying Me A Shot.

Comments are closed.