Larceny Bourbon Review [In Depth]
Distillery: Heaven Hill
Type & Region: Bourbon, Kentucky, USA
Alcohol: 46%
Composition: 68% corn, 20% wheat, 12% malted barley
Aged: NAS, but website states that it's a blend of 6-12 year old barrels
Color: 1.0/2.0 on the color scale (deep copper)
Price: $20-30 MSRP (750mL)
From the Heaven Hill website:
"Larceny is the heir to the wheated Bourbons that make up the historic Old Fitzgerald franchise that Heaven Hill acquired in 1999. In fact, it is the somewhat controversial history of John E. Fitzgerald and his eponymous Bourbon brand that provides the story, and name, to Larceny Bourbon.
Larceny Bourbon continues the Old Fitzgerald tradition of using wheat in place of rye as the third or "small" grain in the whiskey's grain recipe, or mashbill as it is commonly known. The use of winter wheat replaces the spicier, fruitier flavor notes that rye provides with a softer, rounder character that is the hallmark of Old Fitzgerald and other "wheated" Bourbons."
Heaven Hill's wheated bourbon, competing with other "budget" wheaters such as
Maker's Mark
and
Weller Special Reserve
. Even though there's no age statement, Heaven Hill says that Larceny Bourbon is blended from 6 to 12-year old barrels, making it essentially 6-years-old, like Maker's Mark. For whatever reason though, Larceny doesn't get much attention, but I've also overlooked it quite a few times before.
For additional context, Heaven Hill also produces the limited release
Old Fitzgerald Bottled in Bond
, another wheated bourbon that ranges from 8-16 years depending on release, that's more likely to be found in the secondary market. In some ways, Larceny Bourbon is the younger version of Old Fitzgerald like Weller Special Reserve is to William Larue Weller.
Whoa, Larceny Small Batch offers a lot of interesting scents for me to unravel. I first get this wonderful blend of sweet caramel, nougat, and floral / grassy notes with undertones of a darker sweetness that immediately remind of Maker's Mark. It's not a big surprise since Maker's is also a wheated bourbon.
The floral and grassy notes wrapped up in the sweetness are especially interesting, reminding me of freshly cracked peanut shells, dried grass, bales of hay, and gently charred wood. I find the same floral and grassy nuttiness in 
Pikesville Rye
, a rye whiskey, whereas Larceny has 0% rye. Then again, both of them are Heaven Hill whiskeys and may use the same yeast, so the nuttiness shouldn't be a surprise.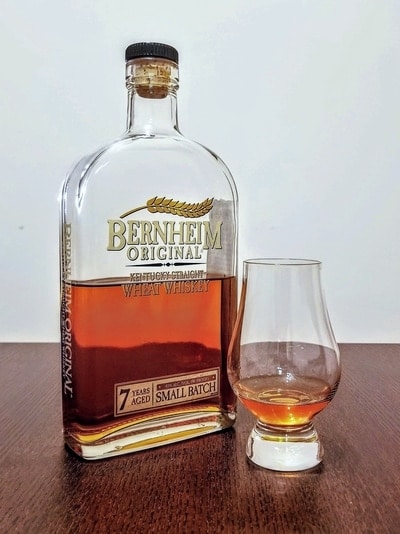 Underneath all of that are faint hints of orange rind, dried cranberries, and bread, coming together like a peanut butter and honey sandwich with a dab of orange marmalade. The alcohol is also very mellow, allowing me to explore the various scents, and swirling does nothing to change the nose.
Larceny Small Batch Bourbon has a very pleasant and distinctive nose. It's both strange and interesting that it has Pikesville Rye's floral, grassy, and nutty traits, minus the anise and mint, but that's the beauty of exploring whiskey – there's so much variety and so many opportunities to be surprised.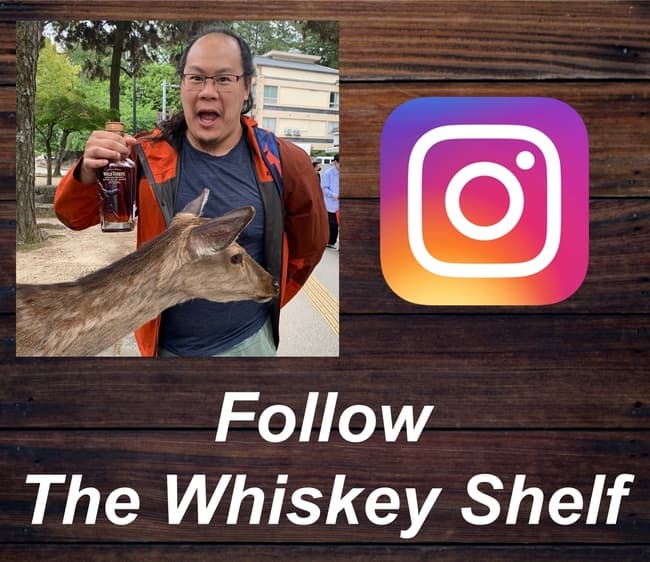 Larceny bourbon Taste and Aftertaste
Larceny Small Batch Bourbon's sweet caramel, nuttiness, and grassiness carry over to my tongue. There's a moderate wood influence and spice, primarily cinnamon extract and Red Hots, that add a little kick to the mellow alcohol.
"Chewing" really transforms the flavors. While I get the same immediate caramel sweetness with some vanilla, I start to find hints of peach and citrus, in addition to the cinnamon and pepper, that remind me of spiced peach tea. There's also some underlying bread and milk chocolate, not the usual bitter raw cacao powder, that I find very interesting to taste.
The finish is straight forward with lingering sweetness and spice that leave a tingling nutmeg sensation on my tongue. "Chewing" adds a few drops of peach juice and light wood char to the existing sweetness and spice. While not quite as good as the nose, Larceny's flavors are still quite interesting and nuanced.
I really wish that it had a little more flavor and a higher ABV, but that's reserved for Larceny Barrel Proof and the significantly more expensive and inaccessible Old Fitzgerald limited releases.
If you're shopping on Amazon, support The Whiskey Shelf by shopping through my affiliate link – Shop Amazon. I may earn a commission from your Amazon purchases.

I didn't know what to expect from Larceny bourbon, but I'm very impressed after reviewing it. The nose is especially fragrant, complex, and wonderful, bursting with sweet, floral, grassy, and nutty scents that I really enjoy.
Then again, that nuttiness isn't for everyone, but I like it. I just wish that the flavors had a little more depth, richness, and punch, because I want more of what's already in there. Then again, Larceny Barrel Proof exists to offer a more intense experience.
To be fair, these aren't major complaints for a $20-30 bourbon that already drinks like a more expensive one. This is one of the better "budget" bourbons, on par with
Jim Beam Distiller's Cut.
It's also a lot better than
Maker's Mark
and
Weller Special Reserve
, making it the best wheated bourbon under $30. Even better, it's pretty easy to find and very underlooked
There's so much hype around other wheated bourbons, but don't sleep on Larceny Small Batch Bourbon. It's simply very good and accessible bourbon, so go out and try it for yourself. And while you're here, check out Heaven Hill's
Bernheim Wheat Whiskey
too, because it's a mature, roasty, and chocolatey whiskey.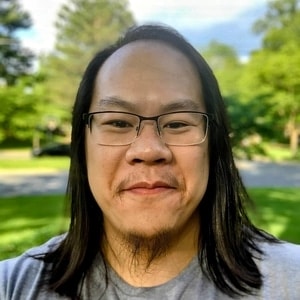 I have far too much fun writing about whiskey and singlehandedly running The Whiskey Shelf to bring you independent, honest, and useful reviews, comparisons, and more. I'm proudly Asian American and can speak Cantonese, Mandarin, and some Japanese.
There are no sponsors, no media companies, and no nonsense. Support The Whiskey Shelf by 
Buying Me A Shot
.
Comments are closed.