Smoke Wagon Uncut Unfiltered Review [In Depth]
Smoke Wagon Uncut Unfiltered Bourbon Batch 14
Smoke Wagon Uncut Unfiltered Details
From the Smoke Wagon website:
"We took the same vintage blending philosophy that we used to create Small Batch, except this time the goal was to create high proof bourbon that tasted its best neat. Uncut is so rich and sweet with an unbelievably thick mouth feel, the heat and rye spice finish are a welcome addition. It's like milk with cookies!"
smoke wagon uncut unfiltered overview
Smoke Wagon Uncut Unfiltered is a cask strength Indiana bourbon coming from Nevada Distilling, based in Las Vegas, Nevada. This isn't the first distillery to sell cask strength MGP bourbon, as Belle Meade,
Redemption
, Backbone Bourbon,
Traverse City
, Old Carter,
Smooth Ambler
, and others have also been doing it for years. Still, I'm sure each company does things differently with different profiles and approaches in mind, but that conversation is for another time.
Being a little too attentive to whiskey news, I know that there are stratospheric levels of hype around some Smoke Wagon bourbons and I have no good idea why, but here we are. Smoke Wagon Uncut Unfiltered bourbon, released in multiple batches per year at slightly different ABVs, is part of that aura.
This one happens to be batch 14, bottled August 11, 2020. Let's shine a light on this bourbon in this Smoke Wagon Uncut Unfiltered bourbon review.
Thank you to Matt F. for the sample and image.

smoke wagon uncut unfiltered smell
Smoke Wagon Uncut Unfiltered Bourbon has a really nice caramel fragrance with an herbal edge, darker licorice, vanilla, candied pineapple, baked apple, roasted oak, cinnamon, clove, strawberry, and hints of thyme. The higher-rye content adds interesting layers that are rarely found in lower 10-15% rye mashbills.
This smells very good for a lack of a better word, and there isn't much heat to fight me either. 
Swirling offers a similar blend of herbal and vegetal caramel mixed with licorice, caraway seed, and thyme, then vanilla, baked apple coated in cinnamon and clove, roasted oak, and just a little starfruit and dark berries. As obvious as this sounds, Uncut Unfiltered smells like a well-aged MGP bourbon.
That's a great thing, although it doesn't quite have the more refined oakiness and roastiness of say a
10 year old
or 12 year old MGP bourbon, but instead has more of the earthy and herbal notes from the 36% rye. Nicely done.
smoke wagon uncut unfiltered taste & aftertaste
Smoke Wagon Uncut Unfiltered has a blast of caramel with a moderate earthy and herbal (thyme, licorice) twist, vanilla, dried orange peel, and baked apple, then roasted oak, cinnamon, and clove. That 36% high-rye bourbon mashbill brings out those earthier and more herbal notes, so be aware especially if you don't like those. Even at 57% ABV the heat is pretty well controlled.
"Chewing" brings a similar big herbal caramel sweetness, vanilla, apple, starfruit, licorice, fennel, caraway seed, rosemary, oak, cinnamon, and clove. Nevada Distilling deftly balances all the sweet, fruity, herbal, and earthy traits to create a delicious MGP bourbon, and make no mistake it definitely tastes like MGP bourbon. It tastes great.
The finish kicks off with moderately roasted oak, honey, vanilla cream, licorice, sliced apple with the skin, and a little pear. "Chewing" has a similarly oaky, sweet, herbal, and earthy finish that becomes more apple-y and peach-y after a few minutes. 
If you're shopping on Amazon, support The Whiskey Shelf by shopping through my affiliate link – Shop Amazon. I may earn a commission from your Amazon purchases.
Smoke Wagon Uncut Unfiltered Rating

MGP…oh sorry I mean Smoke Wagon Uncut Unfiltered is a very good unfinished MGP bourbon, but I struggle a little to say more than that. It has a nice variety and depth of sweet, earthy, and vegetal scents and flavors that are representative of MGP bourbon, but it also doesn't really bring anything new to the game because I already know MGP makes one hell of a bourbon. That's probably why so many source from the, and likely will continue to for the foreseeable future.
That sentiment doesn't affect the rating, it's just my observation, given how many
MGP bourbon's
I've reviewed a this point. With a number of other cask strength MGP bourbons out there, I'm very curious how Uncut Unfiltered compares to Belle Meade Cask Strength Reserve and Backbone Bourbon Uncut (I have an 8 year old release), so I'll be exploring that topic at another time.
That said, if you like cask strength bourbon and/or like MGP, this is definitely one to add to the wish list. From this bourbon alone though, I don't get the Smoke Wagon hype, but Desert Jewel and the single barrels may be primarily fueling that wildfire. 
On the whiskey alone, my main takeaway is that MGP continues to be one of my favorite distilleries out there and this was blended well-enough to showcase that, so it's probably worth buying at the $80ish MSRP. Still, it also can't hurt to try
Wild Turkey Rare Breed Bourbon
or
Knob Creek 12 Year Bourbon
if you haven't already.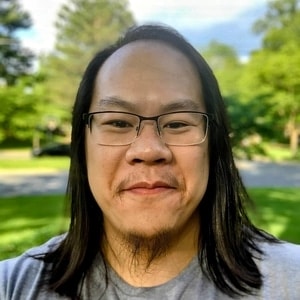 I have far too much fun writing about whiskey and singlehandedly running The Whiskey Shelf to bring you independent, honest, and useful reviews, comparisons, and more. I'm proudly Asian American and can speak Cantonese, Mandarin, and some Japanese.

There are no sponsors, no media companies, and no nonsense. Support The Whiskey Shelf by Buying Me A Shot.

If you're on the move, this
Glencairn-like stainless steel snifter glass
should survive your travels and avoid shattered glass. Full transparency, this is an Amazon affiliate link, so I may earn a commission if you buy this or something else from Amazon.
Comments are closed.