Sagamore Spirit Rye Review
Sagamore Spirit Rye Details
From the Sagamore Spirit website:
"Our spirit flows from a spring house, built in 1909, at Maryland's Sagamore Farm – naturally filtered spring water, fed from a limestone aquifer. The same water that fuels our champion thoroughbreds also cuts the rich spice of our rye, creating a spirit as revolutionary as America's risk-takers and history-makers. Our story is one of passion, of old meeting new, and crafting a timeless American whiskey."
sagamore spirit rye overview
Sagamore Spirit Rye is Sagamore Spirit's base-level rye whiskey that's for now is contract distilled by MGP in Indiana (hence why the back label mentions that it was distilled in Indiana). I say base-level because the product line expands from this Signature Rye to a number of higher proof wine, brandy, and beer finishes, double oak, single barrel selects, and cask strength ryes. If you like rye, Sagamore Spirit probably has something for you.
As a refresher, Sagamore Spirit is a Baltimore-based distillery that specializes in rye whiskey. They are in the process of distilling and aging their own rye, which I believe is about 4 years old now and has only been periodically sold at the distillery. I expect that we'll be seeing more of their homemade rye whiskey.
For now, let's learn about the original contract distilled release you'll find on the shelves in this Sagamore Spirit Rye review.
Thank you to Sagamore Spirit for kindly sending me this bottle. All opinions are still my own.
Sagamore Spirt Lineup of Reviews
sagamore spirit rye smell
Sagamore Spirit Rye definitely smells like an MGP rye. I'm welcomed with sweet, herbal, and tropical honey, licorice, dill, anise, candied dried pineapple, the candied dried fruits in trail mix, and dried citrus with a little oak. This smells very sweet with a tad more bite than I expected from the ABV, but also has a slight darkness that I wasn't expecting. I really like rye whiskey, so this is already right up my alley.
Swirling wakes up the heat, but also unlocks a little more dark caramel with the honey forward sweetness, licorice, vanilla frosted pineapple, rosemary, pear, and a spritz of fresh orange. The honey, licorice, and pineapple pop first, with a little more of this subtle citrus tang, and the oak taking a back seat.
Sagamore Spirit Rye has a great fruitiness to it and is quite a bit less herbal and vegetal than other MGP ryes. This rye kicks closer to 45% and smells bigger than it actually is – it carries itself well.
sagamore spirit rye taste & aftertaste
Any heat from the nose immediately disappears on the palate. Sagamore Spirit Rye has very sweet honey, licorice, candied pineapple (again), and guava with a light roasted oak, cinnamon, and oak tannin presence.
This is a very sweet and slightly less herbal whiskey that again reminds me of the sugar-coated dried fruits in trail mix. It's not quite huge on flavor, but there's a decent amount there with fruity pop that's impossible to miss.
Sagamore Spirit Rye is again very sweet after "chewing" with honey, vanilla, licorice, pineapple, citrus, a little dill, rosemary, and malted grain with a gentle oak presence of tannins and cinnamon. This has a lot of those herbal MGP qualities, but the balance actually shifts more towards fruit and honey sweetness than dill and anise. The flavors are a little dulled from the proof, but it still has some solid character and personality with very little heat.
Honey and candied pineapple kick off the finish with a little alcohol tingle, oak tannins, and mint that nicely fade into maple syrup with a drop of pineapple. After "chewing", I get a similar blend of honey, candied pineapple, vanilla, citrus, and licorice with a light dash of oak tannin. It's a really nice finish for a lower proof rye that has a bigger and stronger presence than I expected.
Whiskey is also for sharing, so I use Vivaplex, 12, Amber, 2 oz Glass Bottles, with Lids for smaller samples and Vivaplex, 12, Amber, 4 oz Glass Bottles, with Lids for larger ones. Full transparency – This is an Amazon affiliate link so I may earn a commission if you buy this or something else. Regardless, I actually use these myself.
Sagamore Spirit Rye Rating

Just in case you didn't know already, I have a soft spot for very tropical and herbal MGP ryes, and Sagamore Spirit Rye is just that. It's surprisingly fragrant and tasty neat, and I bet it would be fantastic in an old fashioned.
As herbal as it is, there's even more enjoyable pineapple and citrus fruitiness (hence it being good in an old fashioned with orange peel and bitters), although the lower proof still waters down its interesting character.
I have to remind myself that Sagamore Spirit Rye also has the cask strength, single barrel selects, and various finished ryes that are likely better suited to be drank neat (for me at least), while the base Sagamore Spirit Signature Rye acts as both a solid sipper and mixer.
Still, Sagamore Spirit Rye is pretty delicious at $35 and worth considering if you want a rye. You have a lot of options in that $25-40 range including 
High West Double Rye
, 
Sazerac Rye
, Bulleit Rye, 
Old Forester Rye
, 
Rittenhouse Rye
, Knob Creek Rye, and Rossville Union (direct from MGP), but if you like rye and the price is right for you, then there's a lot to like with Sagamore Spirit Rye.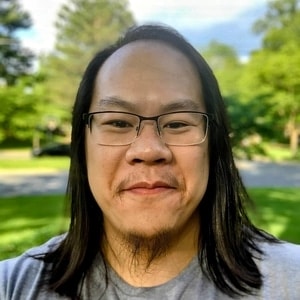 I have far too much fun writing about whiskey and singlehandedly running The Whiskey Shelf to bring you independent, honest, and useful reviews, comparisons, and more. I'm proudly Asian American and can speak Cantonese, Mandarin, and some Japanese.
There are no sponsors, no media companies, and no nonsense. Support The Whiskey Shelf by 
Buying Me A Shot
.
Comments are closed.