henry mckenna 10 year review
Henry McKenna 10 Year Single Barrel Bourbon
Distillery: Heaven Hill
Type & Region: Bourbon, Kentucky, USA
Alcohol: 50%, bottled in bond
Composition: 75% Corn, 13% Rye, 12% Malted Barley
Aged: 10 years, aged in virgin American white oak (barrel 4772)
Color: 1.2/2.0 on the color scale (burnished)
Price: $30 MSRP (750mL)
From the Heaven Hill website
"Henry McKenna Single Barrel is the only extra aged Bottled-in-Bond Single Barrel Bourbon. This high proof, Bottled-in-Bond Bourbon was named for Henry McKenna, the Irish immigrant who adapted his family's whiskey recipe to work the grains he found in Kentucky. Henry McKenna is the longest aged Bottled-in-Bond available today, resting in the barrel through 40 Kentucky seasons. Critics agree that this is perfectly balanced Bourbon." 
henry mckenna 10 year overview
Henry McKenna 10 Year won "Best Single Barrel Bourbon" at the 2018 San Francisco World Spirits Competition, an absolute coup for an affordable bourbon with so many other strong competitors. Elijah Craig Small batch even won "Best Small-Batch Bourbon" at the same competition.
This is my first time buying a bottle (bottle 4772, barreled 12/27/07), and it's been a while since I had drinking Henry McKenna 10 Year, so I have high expectations. While you're here, check out my subsequent review of another
Henry McKenna 10 Year (barreled 2004)
to get a better sense of the single barrel variation.
Edit: As of 3/25/19, this also won best whiskey at the 2019 San Francisco World Spirits Competition.
As an FYI, I bought and use these Glencairn glasses for my reviews and comparisons (because they're the best): 
Glencairn Crystal Whiskey Glass, Set of 6, Clear, 6 Pack.
Full transparency, this is an affiliate link, so I may earn a commission if you buy this or something else from Amazon.
henry mckenna 10 year smell
The Alcohol in Henry McKenna 10 Year Single Barrel immediately rushes my nose. Once I'm able to recover, I can smell a little bit of wood, pine, brown sugar, and sweet corn, but it's still bathed in alcohol. This smells like moonshine, but without the sweet and slightly sour smell of mashed corn.
There is also a strong, unpleasant metallic smell from the alcohol. Oh no, this is not a good start from Henry McKenna 10 Year.
When I'm almost finished with the glass, I smell a little more grass, but that's about it. I wonder if this barrel came from lower in the warehouse, where there was less fluctuation in temperature and humidity, leading to less vigorous aging in the barrel.
When the glass is empty and only the heads are left on the side of the glass, I smell a little wood, pine, and honey sweetness with possibly some maple syrup. With the strong alcohol fumes, this truly does not smell like a 10-year old bourbon. Yikes, this particular barrel of Henry McKenna 10 Year Single Barrel Bourbon smells pretty bad.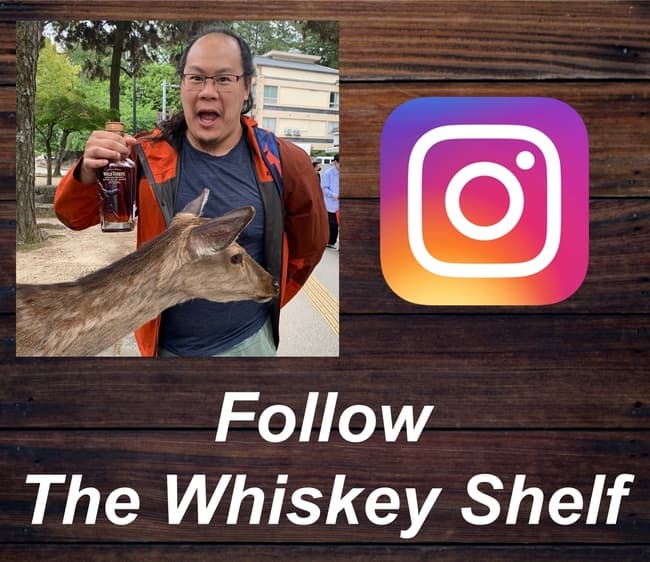 henry mckenna 10 year taste & aftertaste
Henry McKenna 10 Year Single Barrel starts off fairly sweet, which is nice for a change. There's caramel and a little mint spice from the rye, but still has too much alcohol. On my second taste, there is a little more pumpernickel bread, wood, and some caramel and honey. The alcohol unfortunately still overpowers much of the flavor – it's inescapable.
I was hoping that the alcohol was mainly contained in the scents, but it permeates every part of Henry McKenna 10 Year bourbon. Even worse, it doesn't fade away even after the bottled has aired out over a few weeks. It's just stuck being a hot and not particularly flavorful mess.
The aftertaste is nondescript. There's a little bit of wood, something bitter from the wood, and grass. The alcohol shockingly disappears in the aftertaste. After a few minutes, there is a lingering dryness that leaves my mouth dry and puckered. It's just not good.
There is no way that this barrel of Henry McKenna 10 Year Single Barrel was aged for 10 years. It's drinkable and not terribly unpleasant, but this should be so much more. Drinking this makes me feel like I'm in Bizzaro World where younger whiskeys taste mature
(such as Old Line's Cask Strength American Single Malt)
and the older ones taste new and raw. This is the 
Benj
amin
 Button 
of bourbon: it starts mature but gets younger over time.
Henry McKenna 10 Year Rating

This bottle of Henry McKenna 10 Year Single Barrel is awful. Based on this bottle alone, I don't understand the acclaim. Then again, single barrel offerings can vary a lot, so the bottles for the San Francisco Spirits Competitions must have been the best ones that Heaven Hill had on hand, and not this terrible one.
The smells and tastes were absolutely dominated by alcohol, to the point that I questioned if I was losing my mind. Even when I was able to overcome the alcohol, Henry McKenna Single Barrel didn't have much else there to enjoy. The only positive thing I can say is that it's drinkable and that it didn't kill me.
There are better barrels of Henry McKenna 10 Year out there to buy, but you never know what you're going to get. I know they're out there because my experiences from other barrels were good. The problem is that there's no way to really know which barrels are good until you try them…and hopefully don't waste $40-50 at this point. Since then, I was lucky enough to review an excellent
Henry McKenna 10 Year barreled 2004
, but it's a gamble.
Until I can try a different barrel without having to buy one, I'm probably not going to buy one . Who knows, maybe you'll get lucky with your barrel of Henry McKenna 10 Year.
So much hard work goes into each and every review, comparison, guide, and article, so please consider supporting The Whiskey Shelf in its continued journey of whiskey exploration and sharing.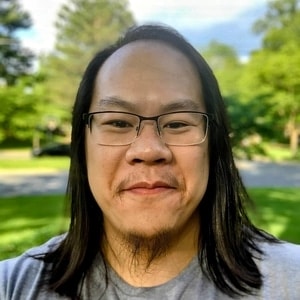 I have far too much fun writing about whiskey and singlehandedly running The Whiskey Shelf to bring you independent, honest, and useful reviews, comparisons, and more. I'm proudly Asian American and can speak Cantonese, Mandarin, and some Japanese.
There are no sponsors, no media companies, and no nonsense. Support The Whiskey Shelf by 
Buying Me A Shot
.

Comments are closed.