Willett Family Estate 4 Year Rye Review [In Depth]
Willett Family Estate 4 Year Rye Whiskey
Willett 4 Year Rye Review Details
Distillery: Willett
Type & Region: Rye Whiskey, Kentucky, USA
Alcohol: 56.6%
Composition:
Not disclosed
Aged:
 4 years in virgin American white oak
Color: 1.3/2.0 on the color scale (russet muscat)
Price: $60-70
willett 4 year rye overview
What we have here is a homemade (at least I think so) 4 year old rye from Willett, a Kentucky distillery that's been open for at least 10-15 years but didn't start distilling and aging their own stocks till probably the early 2010's. From what I've heard, their oldest homemade releases may be around 6-7 years old and everything older is sourced, but I could be wrong about that.
The Willett 4 Year Rye though is slowly becoming a more widespread release, at least around where I live, so in time you may also occasionally be able to find it.
These Family Estate Ryes are truly made in small batches and at cask strength as each batch has a different proof. While Willett hasn't really shared much information about this rye, let's instead get some in-person experience in this Willett Family Estate 4 Year Rye whiskey review.
Like many other rye whiskeys, Willett 4 Year Rye greets me by wafting me in licorice and honey with dark berries, anise, fennel, caraway seed, darker blood orange, hints of burnt bread crust and dry tea leaves, and some gin botanicals. Since it's "only" 4 years old, it's not too oaky or wood spicy (think cinnamon, nutmeg, clove); and the heat isn't bad after 35 minutes in the glass. 
This is rye whiskey through and through, but not quite like the explosively tropical MGP ryes. This one has a little more low-end and dark fruit to it that I find uncommon in rye, and I'm already hooked.
With swirling, I smell dark licorice and honey up front followed by dark citrus, fennel, lightly dusty caraway seeds, dark berries, and vanilla. Digging a little deeper I find fragrant and pleasant notes of eucalyptus, lemon, and clove that lean into hot toddy territory with hints of baked bread. The nose is quite rye-y, herbal, dark, and rich, with the heat staying in control. I'm into it. 
willett 4 year rye taste & aftertaste
Willett 4 Year Rye is jam packed with spicy and herbal sweetness – licorice, honey, fennel, roasted oak, cinnamon, vanilla, and a little citrus with hints of baked bread and mint on the back end. The bite from the 56.6% ABV is about right, so it's still no slouch. I'm shocked at how lush and mature it is, especially for a 4 year old rye whiskey.
"Chewing" brings more herbal, rich, and sweet honey, lemon, licorice, fennel, and caraway seed followed by toasted oak, cinnamon, clove, and a little bubblegum. There's a lot licorice in the flavors, but it also leans more earthy fennel, lemon, and caraway seed-forward than other ryes, which often are more tropical (usually guava, pineapple) and less earthy. 
Sometimes it reminds me of lightly sweetened Lipton Tea with a slice of lemon. The oak and cinnamon spices are present, but to no surprise stay behind all that rye. The alcohol continues to feel about right and never becomes a distraction.
The finish is lightly herbal, sweet, and tannic with honey, licorice, baked bread, and mint. After "chewing", I'm left with the same herbal sweetness of licorice, honey, clove, lemon, fennel, caraway seed, mint, and oak tannins. Willett Family Estate 4 Year Rye also has this sweet black tea finish with darker honey and sorghum syrup that over time fades into eucalyptus and mint. I think this is great and is mature beyond its years.
Willett 4 Year Rye Rating

Color me impressed with Willett Family Estate 4 Year Rye – it's fantastic. It's a very interesting, dense, and unique rye that hits all the right rye whiskey notes for me yet adds a unique twist with added lemon, fennel, caraway seed, and general darkness.
On the spectrum of rye whiskey character, it sits between MGP's tropical 95%-rye and Buffalo Trace's less herbal and more caramel-y and oak spicy (e.g., cinnamon) 51% rye, with a bias towards MGP rye. For me, it's also far better than Wild Turkey Rare Breed Rye, although it's also more expensive.
This 4 year rye earning a "Top Shelf" rating again reinforces that rye whiskey tends to develop more quickly than bourbon usually does. Willett Family Estate 4 Year Rye still won't convert anyone who dislikes herbal ryes, but it's a fantastic one for those who enjoy its intense earthy, herbal, and citrusy qualities.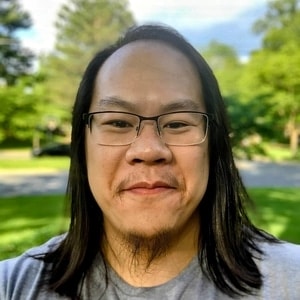 I have far too much fun writing about whiskey and singlehandedly running The Whiskey Shelf to bring you independent, honest, and useful reviews, comparisons, and more. I'm proudly Asian American and can speak Cantonese, Mandarin, and some Japanese.

There are no sponsors, no media companies, and no nonsense. Support The Whiskey Shelf by Buying Me A Shot.

Comments are closed.