old rip van winkle 10 year review
Old Rip Van Winkle 10 Year Bourbon (aka Pappy 10 Year)
Distillery: Buffalo Trace
Type & Region: Bourbon, Kentucky, USA
Alcohol: 53.5%
Composition:
Buffalo Trace w
heated mash, speculated to be 70% corn, 16% wheat and 14% malted barley
Aged:
 10 years in virgin American white oak
Color: 1.4/2.0 on the color scale (tawny)
Price: $70 MSRP, but good luck with that
From the Van Winkle website:
"This wonderful bourbon is bottled as close to barrel proof as possible. We add just a splash of our Kentucky limestone well-water when we empty the barrels for bottling. Thus, this whiskey is as smooth as any you will find."
old rip van winkle 10 year overview
Old Rip Van Winkle 10 Year Bourbon is the youngest wheated bourbon and the youngest whiskey in the entire Van Winkle Line. At 107 proof and likely using the same wheated mashbill as Weller everything, it's not so far off to say that this is sort of like 10 year old Weller Antique 107, but picked from a different set of barrels given its smaller bottle count and Van Winkle name. 
There's one more thing worth mentioning about Old Rip Van Winkle 10 Year – it's also often called Pappy 10 Year. While Pappy 10 Year technically isn't the correct name, I totally understand why some say it that way. While it is associated with the Pappy Van Winkle brand and legacy, only the 15, 20, and 23 year technically have the Pappy Van Winkle name on the label. I mention it because some people are quite…particular about the exact language. I don't care but wanted to make sure you were informed, so call it Van Winkle 10 Year or Pappy 10 Year. Call it magic unicorn juice while you're at it.
This is my first time having this, so I'm exceedingly curious to find out what the deal is in this Old Rip Van Winkle 10 Year Bourbon (aka Pappy 10 Year) review.
old rip van winkle 10 year smell
Old Rip Van Winkle 10 Year greets me with a lot of dark, rich, and musty honey, ripe cherry, orange, charred vanilla, toasted oak, cinnamon, and clove with hints of grain. There's a lot of fragrant ripe fruits and wood spices, but the spices and oak are not at all harsh or biting.
I swear that I smell licorice, but since I'm not doing this blind and know this is wheated, it's probably from clove and nutmeg, not licorice. Blind though, I'm not entirely sure I'd say this was wheated, but I would still say that the scents are quite rich and round, smelling great and fall-like with well-controlled heat.
With swirling I smell very dark honey, ripe peach and cherry, orange, fire-roasted marshmallows, and a thick base of cinnamon, clove, and nutmeg wood spices followed by brooding background oakiness. 
This may be a wheated bourbon thing, but Old Rip Van Winkle 10 Year has a lot of wood spices, but it's not overly roasted or burnt, as well as this light dry hay (wheatiness?) that I also find in Maker's Mark Cask Strength. 
And while I smell a thin slice of freshly baked bread, the youthful graininess is completely absent, another strong sign of maturity. Honestly though, the scents are not the most complex or varied, but everything that is here is amazingly fragrant and captivating. I'm also impressed with how little heat there is, making it very welcoming and enticing.
old rip van winkle 10 year taste & aftertaste
I first taste a splash of honey, cherry, citrus, dried apple, and marshmallow followed by a lot of cinnamon, nutmeg, and clove, then roasted oak. There really is a lot of cherry, orange, and apple fruitiness as well as ample wood spices (probably from the wheat) that provide a lot of flavor but no bite or harshness. 
Old Rip Van Winkle 10 Year's flavors are so rich and round at 107 proof, yet the heat is so calm. I do taste a gentle breadiness that probably comes from the wheat, but it doesn't taste young at all. Can I have some more please?
"Chewing" blasts my mouth with a ton of honey, vanilla, orange, and cherry followed a lot of gentle yet delicious cinnamon, clove, nutmeg, and oak. There's a lot of spices and oak, but it's not spicy, biting, or unpleasantly burnt. 
At times I even get hints of real maple syrup and caramel nougat that almost make me think cinnamon bun. Flavor-wise, that's really it; Old Rip Van Winkle doesn't have the widest range of flavors, but what is there is very concentrated and flavorful. 
There's also so little burn that it's shocking – drinking far lighter than 107 proof and making it nearly effortless to let it sit in my mouth and savor. Barrel selection and blending were done well to create an excellent wheated bourbon.
The gentleness deliciousness continues in the finish with honey, orange, cherry, oak tannins, and malted grains. "Chewing" leaves similar honey, orange, cherry, clove and oak tannin notes. 
It quickly tapers-off, leaving faint lingering oak tannins and cinnamon, as well as a light gumminess and oiliness probably from the wheat. Old Rip Van Winkle 10 Year's finish is not that long or noteworthy, but that's not a big deal to me. I choose not to over-index on finish.
Whiskey is also for sharing, so I use Vivaplex, 12, Amber, 2 oz Glass Bottles, with Lids for smaller samples and Vivaplex, 12, Amber, 4 oz Glass Bottles, with Lids for larger ones. Full transparency – This is an Amazon affiliate link so I may earn a commission if you buy this or something else. Regardless, I actually use these myself.
Place on the Whiskey Shelf

I admit that Old Rip Van Winkle 10 Year bourbon (Pappy 10 Year if you want to annoy people) is awesome and my favorite Buffalo Trace wheated bourbon so far (out of
Weller Special Reserve
,
Weller Antique 107
, and
Van Winkle Lot B
). It goes out of its way to be gentle and approachable yet still so rich, fragrant, and flavorful that I can't help but enjoy everything. It also has some similarities to
Buffalo Trace Kosher Wheat Recipe
 with the orange, cinnamon, and clove.
Compared to the 12 year old Lot B at 45.2% ABV, Old Rip Van Winkle 10 Year's 53.5% ABV adds so much more personality with virtually no tradeoff in extra heat. Lot B is fine, but Van Winkle 10 Year is great. 
Van Winkle 10 Year is also not that complex or layered (usually a bad thing), but what is here stands out as refined, developed, and fantastic (for a lack of a better word) so I can let it slide this time. Instead of a wide swath of traits, it is laser-focused on a smaller set and does it exceptionally well. I'd drink this all the time if I could.
All that said, is Old Rip Van Winkle 10 Year worth all that hype? As much as I enjoy drinking this, it's still a resounding hell no, but it's wonderful for $70-100. You'll rarely, if ever, find it at that price, but thought I'd throw that out there anyways. Good luck.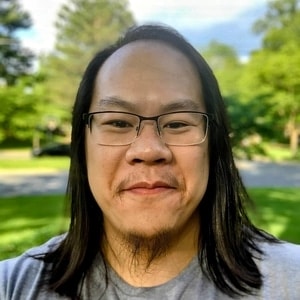 I have far too much fun writing about whiskey and singlehandedly running The Whiskey Shelf to bring you independent, honest, and useful reviews, comparisons, and more. Proudly Asian American and speaks Cantonese, Mandarin, and some Japanese.

There are no sponsors, no media companies, and no nonsense. Support The Whiskey Shelf by Buying Me A Shot.