Redwood Empire Bottled in Bond Bourbon Review [In Depth]
Redwood Empire Bottled in Bond Bourbon (batch 2)
Redwood Empire Bottled in Bond Bourbon Details
From the company website:
This rare whiskey was bottled under the strict tenets of the Bottled-in-Bond Act of 1897. Aged in the temperate climate of the Northern California coast, the original distillate was altered only by the addition of pure water from the Russian River Valley aquifer. This is the purest expression of Redwood Empire's craft. The name Grizzly Beast is a combination of two trees: The Grizzly Giant, a giant Sequoia located in Yosemite National Park that has over two billion leaves, and the Mattole Beast, a massive 375-foot coastal redwood located in Humboldt Redwoods State Park.
Redwood Empire Bottled in Bond Bourbon overview
Redwood Empire is the Sonoma county, California-based distillery making a name for itself for its range of sourced and homemade whiskeys. This is my first ever experience with their homemade bourbon, a four grain bourbon at that, although I've reviewed some with their sourced ones such as
Pipe Dream Bourbon
and
Haystack Needle 12 Year Port Finish
, both from MGP in Indiana.
As they've gotten older and barrels have aged, they've started to also release their own homemade whiskey, like this Redwood Empire Bottled in Bond Bourbon Grizzly Peak batch 2 from 2022, blended from 70 barrels distilled spring 2017 and barreled summer 2022. And as always, they name these whiskeys after big trees in the US. In this case it's actually 2 trees, the Grizzly Giant and Mattole Beast.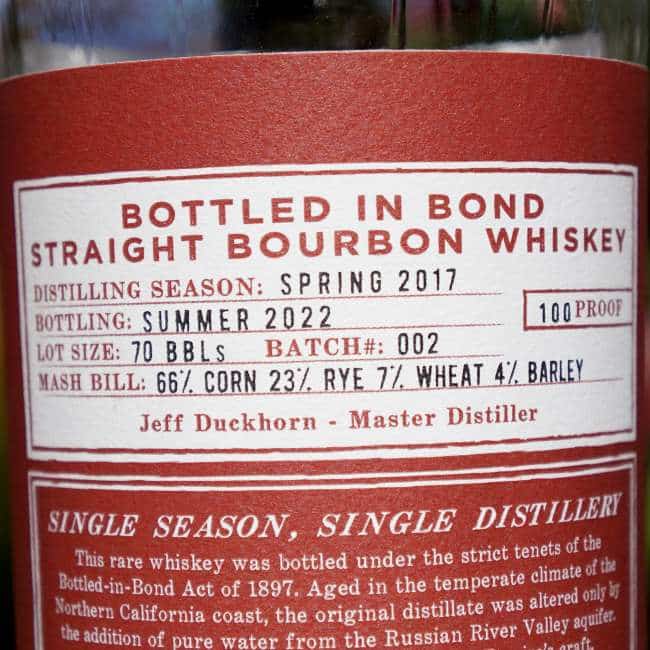 For a quick refresher, bottled bond has a few very important rules (this isn't all of them) Aged for at least 4 years in a government bonded warehouses Uses barrels distilled during the same season and year Bottled at 100 proof Same master distiller
With homemade whiskey, Redwood Empire gains control over the entire process: the grains, ratio of grains, yeast, aging in California, and so much more. It's also a big turning point in a distillery's life when people start to really find out what a distillery is all about, and that's fun. It's also fun to try their own four-grain bourbon.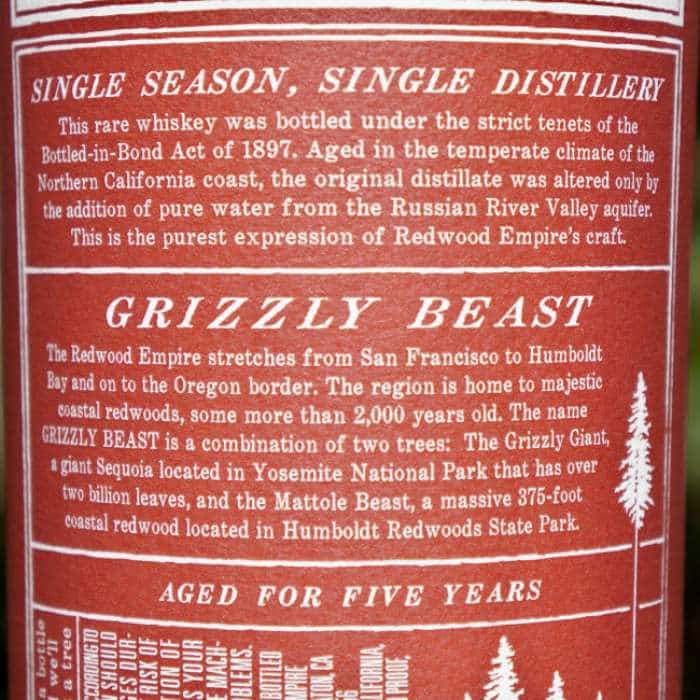 As excited as I am to try this (because Redwood kindly gave me a small sample bottle at no cost and no expectations), the $90 MSRP still gives me sticker shock. This is 5 years old bottled in bond bourbon, not even cask strength (fine I'm a little bit of a proof whore). At face value, this isn't going to be a value buy.
Yet for some reason, I still went out and bought a bottle of this when I was in Florida. Then again, I have no idea how popular the first one was, so maybe there's already a following that values it for what it is and will grab all of it.
Time for a brief rant. I find the pricing odd because we're at a point where other craft distilleries like
Woodinville
,
New Riff
, and
Wilderness Trail
(not craft anymore after they were bought by Campari for $600 million) have 5-6 year old cask strength bourbon for under $70 is not less. It brings a certain level of expectation when you're asking that much for bourbon with these specs. Then again, specs aren't everything.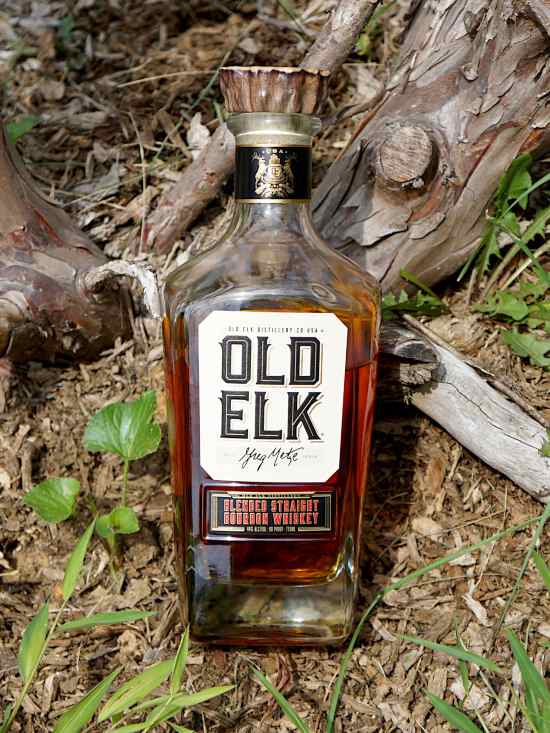 Nonetheless, I'm down to try it. Shoot, I bought it so of course I want it to be good. I'm always looking for the next great bourbon, so I'll do my best to try it, understand it, and let you know what to expect and if it's worth getting. Let me do that for all of us in this Redwood Empire Bottled in Bond Bourbon review.
Thank you to Redwood Empire for providing a sample (but not the full bottle pictured, I bought that one myself). All opinions are my own.
Redwood Empire Bottled in Bond Bourbon smell
Redwood Empire Bottled in Bond Bourbon starts off with maple syrup, caramel nougat, dried orange and cherry, vanilla, roasted oak, cinnamon, licorice, orange, and a little pumpernickel, caraway seed, and cornbread. It's a little musty too. Even though I've had this bottle open for about 3 weeks to open-up, it still feels a little shy.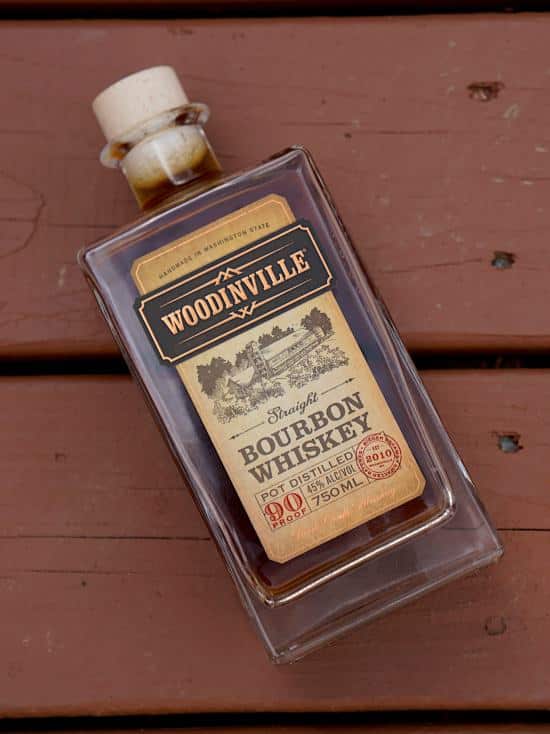 The scents are driven mainly by the dark sweetness and fruitiness that makes it smell older than its 5 years. I'm surprised that it's not more outwardly earthy. A high rye mashbill like this (23% rye), at least with other craft distilleries such as Woodinville's or New Riff's, usually has more caraway seed, pumpernickel, and licorice among other things. Regardless of when I expect, it smells really good but more closed-off than I'd like.
Redwood Empire Bottled in Bond Bourbon opens up a little more with swirling. There's maple syrup and caramel nougat sweetness, caraway seed, roasted oak, dried red apple, orange zest, vanilla, licorice, cinnamon, cocoa powder, and a hint of tobacco.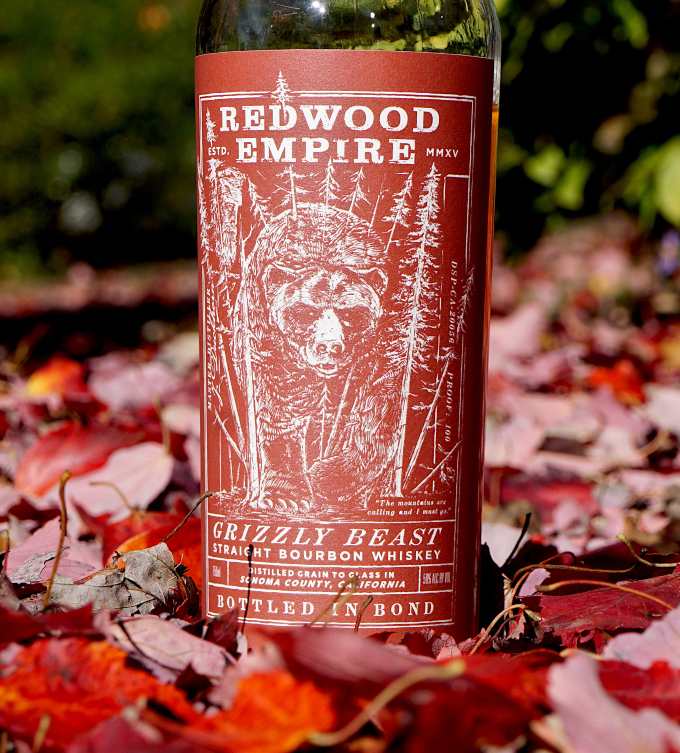 That unique sweetness is especially mature, reminding me of
Michter's Small Batch Bourbon
, but I want it to be more expressive. This would have been killer at cask strength. I'm sure there are good reasons why Redwood Empire and Jeff Duckhorn chose to stick with 100 proof (so they could call it bottled in bond), but it may have come at the detriment of true magic.
Now that I think about it, the wheat may be adding a little more of that caramel and maple syrup sweetness. I don't know that for a fact, but I tend to get more caramel when it comes to wheated bourbon like
Maker's Mark
or wheat whiskey like
Bernheim Wheat Whiskey
.
Redwood Empire Bottled in Bond Bourbon smells really good, but it could have even more.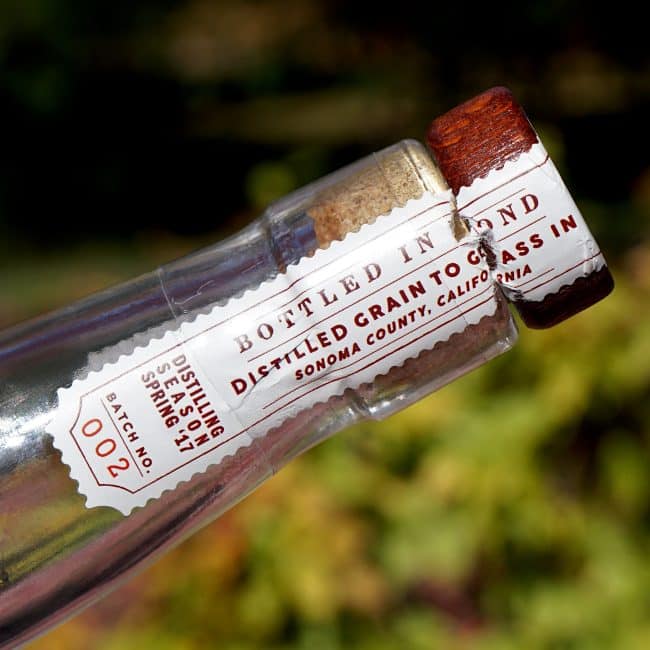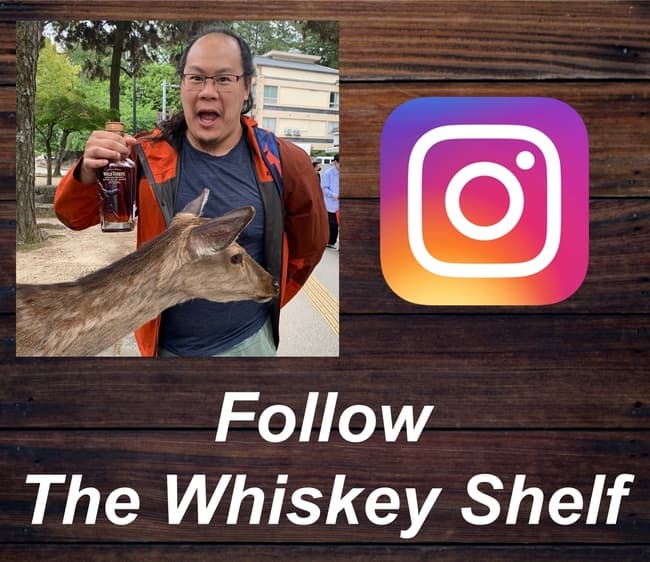 Redwood Empire Bottled in Bond Bourbon taste and aftertaste
My first sip has solid caramel and maple syrup sweetness, vanilla, roasted oak, caraway seed, dried red apple, cherry, cinnamon, coffee grounds, and hazelnut. The sweetness opens up in the flavor as does the earthiness, especially caraway seed, which is more present in the flavors than the scents. This feels more in line with what I expect from this high rye mashbill.
This type of maple and coffee sweetness again reminds me a lot of Michter's Small Batch bourbon or even Still Austin Bourbon. As much as I mention the sweetness because it's distinct, it's not actually a super sweet bourbon. It's still toned-down by the ABV.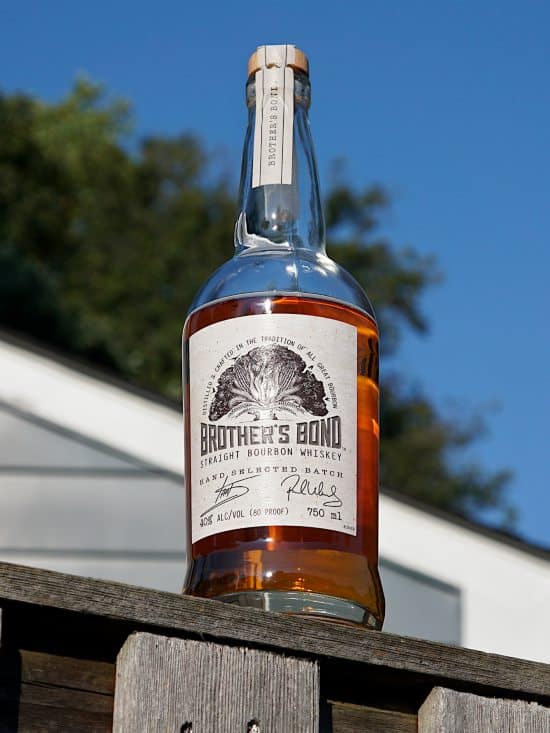 "Chewing" brings out bigger caramel and maple syrup sweetness, roasted oak, nougat, red apple peel, orange zest, licorice, caraway seed, cinnamon, clove, and toasted grains. The sweetness and spiciness benefit the most, turning up the flavor volume a little bit more. It helps, but still isn't enough to fully get my attention.
A similar sweetness goes into the finish with maple syrup, dried cherry and apple, roasted oak, caraway seed, and licorice, leaving a gentle lingering sweetness. After "chewing" there's caramel, roasted oak, nougat, licorice, cinnamon, and apple peel with lingering sweet cinnamon, apple, and roasted oak. It's actually a fairly short sweet and oak-driven finish. I don't over-index on the finish, but be aware that it's pretty short if you care about that sort of thing.
As much as it tastes mature and great (it does), Redwood Empire Bottled in Bond Bourbon still lacks greater viscosity and richness so the flavors don't have quite enough meaningful impact on my senses. It often feels like it's teasing me with something potentially great, then pulling away before it gets really good. It's all there but hampered by the ABV and likely other things too.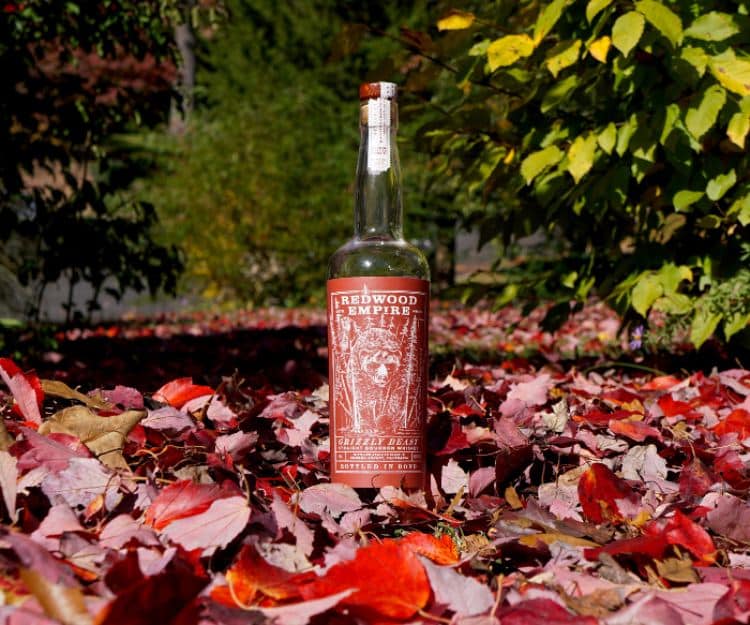 If you're shopping on Amazon, support The Whiskey Shelf by shopping through my affiliate link – Shop Amazon. I may earn a commission from your Amazon purchases.
Redwood Empire Bottled in Bond Bourbon Rating

I really like where Redwood Empire Bottled in Bond Bourbon is going, but it's not there yet. That may sound a little harsh, but it's because I believe in what this bourbon can become and I consider batch 2 to be like version 1.2 of many upgrades to come.
In its current 5 year old form or "version", the maple syrup and dark caramel base is the star of the show and there's a good amount of fruitiness to back it. It's all there already, and I hope that it continues to hit the oaky weight room to "bulk up" and improve as time goes on, because it's going to be special when it puts it all together.
Right now, I'm not completely sold that it's a compelling buy for $90+tax. I'll enjoy it while it lasts and look forward to batch 3, which I hope will be even better. The price isn't deterring people though because I'm hearing that it's selling very well, so cheers to Redwood Empire for a job well done.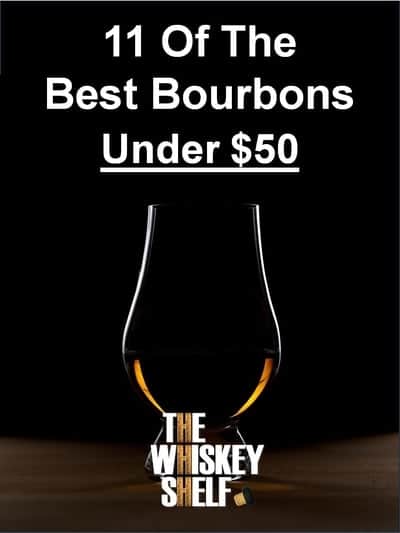 At the same time, I get their pricing decision – Redwood Empire is a business that needs to make money, and starting a distillery is very expensive. So in order to stay in business, younger-ish bourbon like this is going to be more expensive, while the Sazeracs and Heaven Hills of the world are selling 8-12 year old bourbon for $30-40 because they've been doing it for decades, have way more barrels at their disposal, and overall have way lower costs.
If you want a bottle and can't find it (because the release is somewhat limited), or don't want to pay that much,
Michter's Small Batch Bourbon
and
Still Austin Bourbon
come to mind as comparable bourbons. The caramel nougat and maple syrup sweetness, uncommon in bourbon today, connects them all in my mind and is why I enjoy them all. They're also half the price, give or take a few dollars.
If you have one or are willing to pay for it, I truly think you'll be happy with it. I'll be happy with it too while it's on my shelf. If you're curious but put off by the price, then you're not missing out on a must-buy bottle. Try it at a bar instead.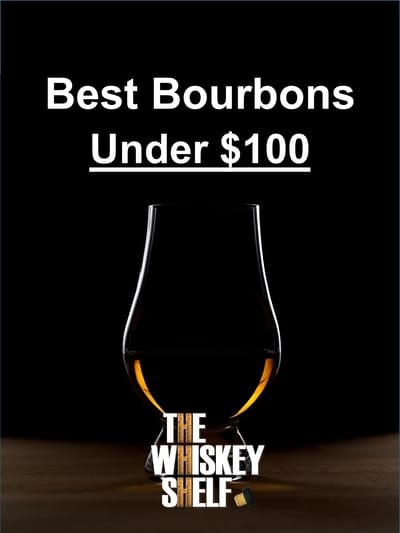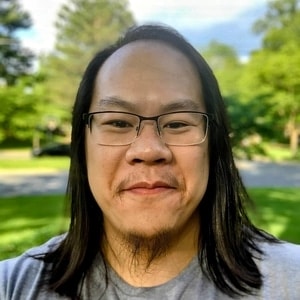 I have far too much fun writing about whiskey and singlehandedly running The Whiskey Shelf to bring you independent, honest, and useful reviews, comparisons, and more. I'm proudly Asian American and can speak Cantonese, Mandarin, and some Japanese.
There are no sponsors, no media companies, and no nonsense. Support The Whiskey Shelf by 
Buying Me A Shot
.