Still Austin Bourbon Review [In Depth]
Still Austin Bourbon The Musician
Still Austin Bourbon Details
From the company website:
When a musician combines chords, rhythms, and harmonies, the result taps into something deep inside us. Music has the ability to bring us all closer together—to make us feel more free and alive. So does great whiskey. This is more than just distilled corn, rye, and barley. This is music in a bottle."
Still Austin Bourbon overview
The craft whiskey scene is growing, but unfortunately it's tough to give every distillery the attention it deserves. When I noticed the predominately Texas-based Facebook whiskey group, Someone Say Whiskey, frequently talk about Still Austin, I took notice. Now I have a bottle of Still Austin Bourbon The Musician to explore and review.
If you're new to the distillery like I am, it's time for a short history lesson. Still Austin was founded in 2015 in Austin, TX, hence the name. In 2020, they released The Musician Straight Bourbon Whiskey, a 2 year old bourbon, to a limited number of markets including Texas and Maryland. In my case, Still Austin was kind enough to send me the Musician Straight Bourbon to try and review (thank you!).
I'm always down to explore something new, and Still Austin brings new flair to the game. I find three things particularly interesting and distinct (this is a little long, so please bear with me or just keep scrolling to the Smell section).
First off, all the grain (corn, rye, and barley) comes from Texas. Doing that is certainly not cheap or easy, and I'd guess that the local grain brings a different vibe to their bourbon.
The second is that Nancy Fraley is the master blender. If that name sounds familiar, it's because she is the mastermind behind
Joseph Magnus Cigar Blend
, among many other whiskeys across the industry. I'm a huge fan of Cigar Blend, so it's clear to me that she knows what she's doing.
The third, and most interesting tidbit, is that they the "slow-water reduction" process, where water is slowly added into the barrel while the whiskey is still aging in said barrel. To borrow from Still Austin's marketing materials, "the alcohol tends to extract more of the rich astringent tannins [I call it woodiness], while the water tends to pull more of the caramelized sugars from the charred oak…this meticulous technique allows the blender to fine-tune these flavor combinations by reducing the barrel proof slowly".
The process seems to sit between using a lower barrel entry proof and adding water before bottling, both of which are used to reach a desired profile. The ABV of the liquid in the barrel inherently changes over time, but intentionally decreasing it should make a difference too. A friend told me that this process is used in brandy, which doesn't surprise me because Nancy Fraley has a background in brandy.
Plus, Texas summers are very hot, so adding water might help minimize the risk of too much oakiness and lead to better balance in the long run. Because this isn't called cask strength, barrel proof, or something else, they also add water after dumping the barrels.
It's an interesting, probably labor intensive, approach to further craft and refine the bourbon. If it isn't clear already, Still Austin is taking a unique approach to making whiskey, and I'm down to give it a shot.
That was a lot of background before drinking any bourbon. Now let's find out what the end result is from grain to glass, "slow-water reduction", and a lot of hard work in this Still Austin Bourbon review.
And of course thank you to Still Austin and RoBro Marketing for sending me this bottle. All opinions, good, bad, awful, and/or amazing are my own.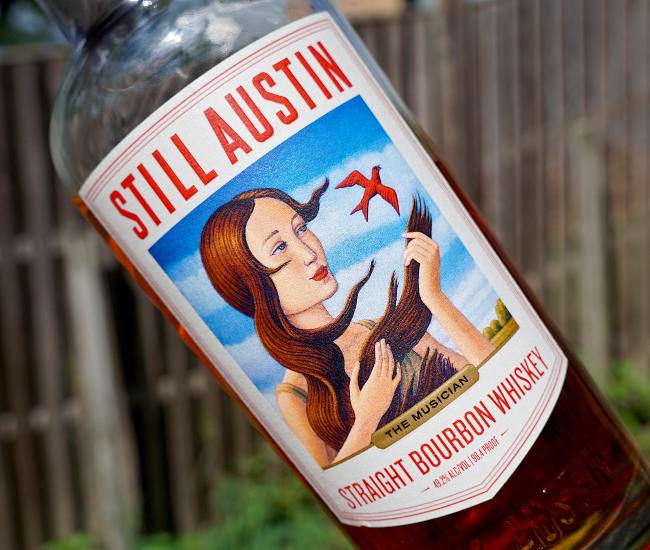 Still Austin Bourbon smell
Still Austin Bourbon starts off with dark caramel, vanilla, orange peel, roasted oak, mocha (a roasty and sweet coffee), earthy rosemary and pine, cinnamon, licorice, pineapple, dried cranberry, and hints of whole roasted coffee beans. It's dark, roasty, and mocha-y in ways I've never experienced in bourbon before, and has decent "bulk" so it doesn't smell thin or flat.
For "just" 2 years old, Still Austin Bourbon avoids many of the "pain points" I associate with very young bourbon, which tend to be overly grainy and have this wacky vanilla scent that screams under-developed. None of that is a problem with Still Austin The Musician.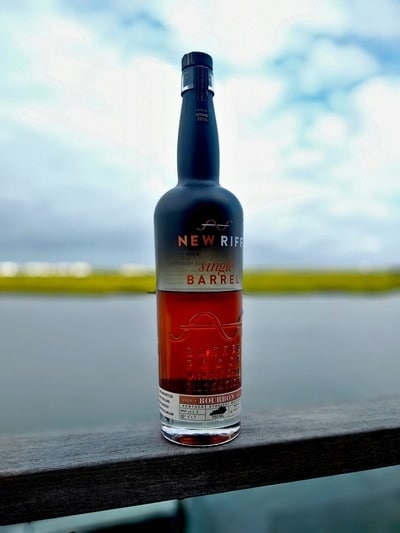 The main drawback so far is that the 49.2% ABV runs a bit hot. It's not quite a big problem, but I can only get a good sniff or two before the alcohol flies in and partially takes over. This is where the youth really shows.
After swirling and a few minutes of rest, I smell dark caramel, orange peel, vanilla, mocha (sweet roasted coffee), roasted oak, cinnamon, dark chocolate, dried cherry, and a hint of licorice. The vanilla seems to open up more, while the herbal notes have been pushed back, possibly taken over by the vanilla, chocolate, and this "toasty" quality. There's bolder darkness, sweetness, and oakiness that are somehow all generally well controlled.
I'll mention it again, Still Austin Bourbon has this particular, and I might even say sort of peculiar, toasty character. I'm trying to adequately explain it, but I don't think I've quite nailed it. I've mentioned mocha, because that's the closest thing I can think of, so it's primarily this sweet and roasty coffee with vanilla creamer and spicy, earthy, fruity, and herbal accents.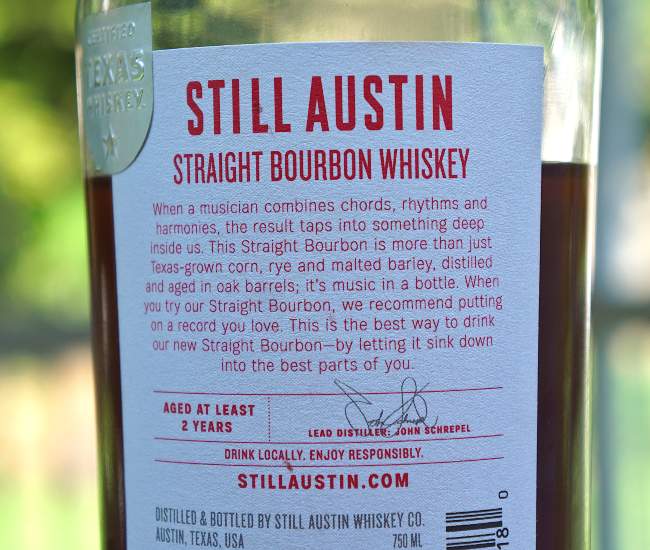 The alcohol also has some outsized bite, which somewhat impedes my exploration and enjoyment; and doesn't have much lower-end roundness, so all that darkness and roastiness mostly exist at a surface level.
Nonetheless, Still Austin The Musician smells surprisingly mature and dense, although there are occasional moments where the youth comes out and pokes me.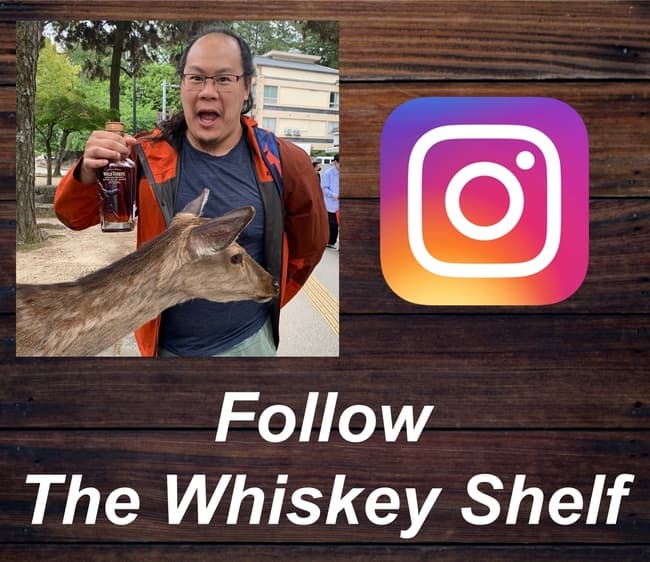 Still Austin Bourbon taste and aftertaste
My first sip brings caramel, coffee, vanilla, mocha, roasted oak, caraway seed, cinnamon, candied orange peel, licorice, pineapple, and then baked bread towards the back. More earthiness, caraway seed and pine, starts to appear in the flavors after a few seconds. Still Austin Bourbon starts sweet and vanilla-y, and then the oak, spice, and earthiness come-in after.
Just like the scents, it's a dark, roasty, and coffee-y-forward bourbon that still has enough sweetness, fruit, and herbalness. Young bourbon often falls off a cliff into overly bitter oak and earthy grain due to a lack of maturation, but the caramel sweetness and vanilla here, among other things, are dense enough. Young doesn't really cross my mind…well…it not tasting young does.
After "chewing" I get more caramel, roasted oak, roasted coffee beans, and vanilla, followed by earthy caraway seed and rosemary, orange peel, peach, dark chocolate, cinnamon, clove, licorice, and dried cherry. "Chewing" amplifies everything – the dark, sweet, coffee, oak, and spice, but also opens up more of the herbal and fruity flavors that were more subdued the first time around.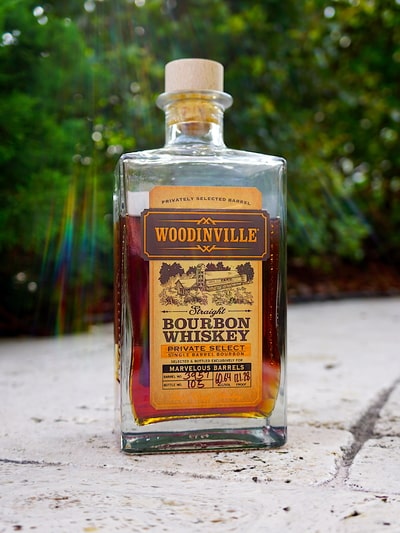 The company's tasting notes mention s'mores, and while I often ignore them because they're usually hilariously made up, I honestly believe it this time because I'm getting that roasty mix of toasty vanilla (marshmallows), chocolate, and char. Nancy Fraley doesn't seem to be pulling notes out of thin air and fluffing it up. The mix of caramel sweetness, vanilla, and coffee is unique too, especially with the coffee.
I can't forget about the slightly more viscous mouthfeel, so I wonder if this is non chill filtered. "Chewing" really coaxes out the flavor and character, like shaking a bag extra hard to get all the treats out of it. Oftentimes intense "chewing" angers the alcohol, but it remains manageable, with none of the youthful brashness that was in the scents. Sure there's a little bite, but it's still nearly 50% ABV.
The initial aftertaste has slightly sticky honey, roasted oak, caraway seed, cinnamon, and mocha, with lingering sweetness and oakiness. After "chewing", the finish becomes a bit more earthy and oak-forward, so honey mixed with caraway seed, mocha, vanilla, licorice, roasted oak, and clove. This finish just holds on for dear life.
Still Austin tastes much older than the 2 years printed on the bottle. You could fool me into thinking it was at least 6 years old. While the flavors aren't fully developed, varied, and matured yet for "Top Shelf" flavor, I recognize that this is still quite an impressive bourbon. Oh, and there is a cask strength version of it too.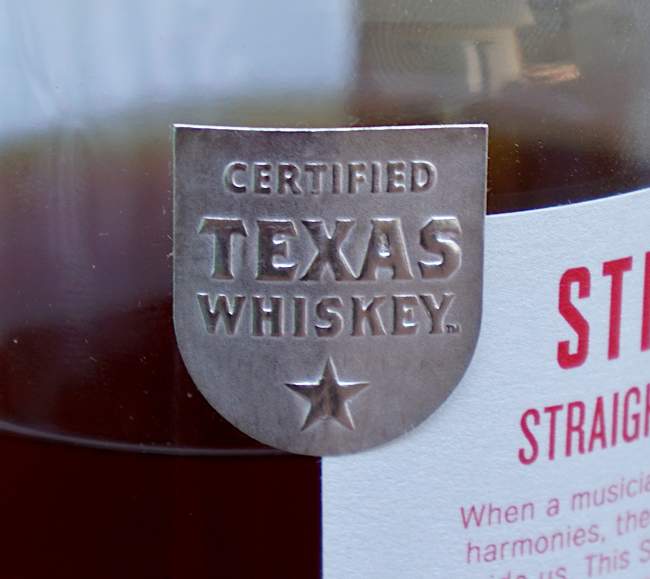 If you're shopping on Amazon, support The Whiskey Shelf by shopping through my affiliate link – Shop Amazon. I may earn a commission from your Amazon purchases.
Still Austin Bourbon Rating

I absolutely hate writing bad reviews about whiskey that companies send me, but thankfully I don't have to because I'm impressed with Still Austin Bourbon The Musician. The culmination of all their work has led to a shockingly mature, unique, and memorable bourbon. If Still Austin has a schedule of some sort, they're way ahead of it.
To that point, this very young bourbon already has a range of mature notes and body. It's not thin, boring, bland, or unpleasant in any way. It's just really good bourbon that competes well with the big boys, bringing a broad arsenal of sweet, oaky, spicy, earthy, fruity, and herbal traits to show off.
The sweet mocha especially sticks out as a distinct note, which I think is an oaky trait. In reviews, I usually can think of a similar-ish bourbon to also recommend or compare, but it's so unique that I can't think of one.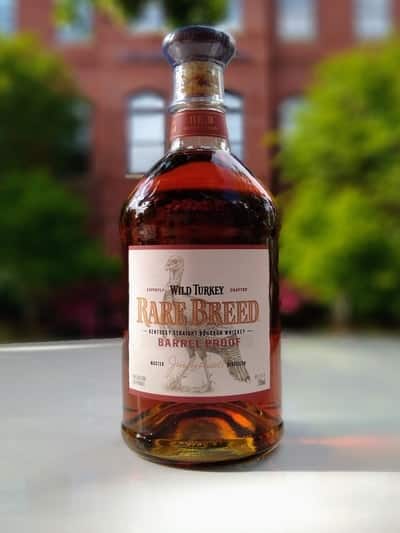 When I go on and on about oak, it's usually because the oak is a distraction, overly woody, and/or bitter. Young bourbon like
Benchmark Bourbon (3 years old)
is overly bitter and underdeveloped, and old bourbon like
Wild Turkey 17 Year Bottled in Bond
is too oaky and astringent. Still Austin Bourbon has a dark, roasty, and spicy base, but it feels well integrated and has the Goldilocks "just right" so that it enhances the overall experience. There's a lot to enjoy here if you like this type of profile.
While I'm showering all this praise, it's not quite the perfect and game-changing craft bourbon. I don't think that was their point, that's just me layering my own experiences and wider thoughts of how this fits into the bourbon world (the answer is well).
I certainly would like more dark fruit and tobacco, among other things. The heat also spikes up and down in the scents, heckling me a bit, but the flavors don't have that problem (a relief). The point is, it still has moments where it feels young, and that's ok.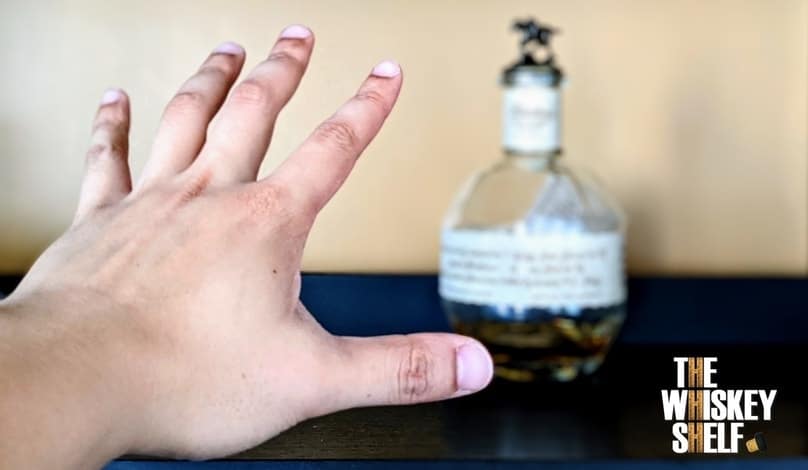 Regardless, Still Austin The Musician is already wise beyond its years, like a child prodigy rocking out hard on the guitar, and easily worth recommending for around $40-45. It can still be better though, and I have some suggestions.
Still Austin…please hear me out because I have one request that would make me super happy. Please make a sherry / port / cabernet sauvignon-finished version so I can get more dark fruitiness in this great bourbon.
And if you want to take it one step further, do an Armagnac finish. Nancy Fraley is already a pro in that realm with
Cigar Blend
, so go all out and bring that future masterpiece to life. The downside, if you can call it that, is that it will not be an all-Texas bourbon. Hopefully "mostly" is still acceptable. Think about it…pretty please! Otherwise, keep doing what you're doing, because it's working.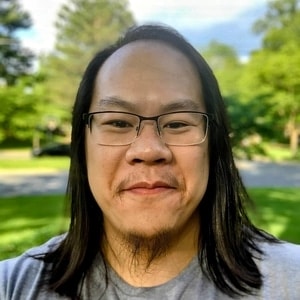 I have far too much fun writing about whiskey and singlehandedly running The Whiskey Shelf to bring you independent, honest, and useful reviews, comparisons, and more. I'm proudly Asian American and can speak Cantonese, Mandarin, and some Japanese.
There are no sponsors, no media companies, and no nonsense. Support The Whiskey Shelf by 
Buying Me A Shot
.