Old Elk Bourbon Review [In Depth]
From the company website:
"The key to our bourbon is our high malted barley content in our mashbill. By investing in our bourbon and using four times more malted barley than traditional recipes, we've created a non-traditional bourbon that generates sweet and light components. Aged for five years, the malted barley combined with the spicy essence of clove from the rye, and the classic rich bourbon character from the corn, amounts to a robust and smooth taste profile."
Old Elk is a distillery and blender out of Fort Collins Colorado, founded in 2013. And in a relatively short amount of time, they've gone from a startup craft distillery into a frequently mentioned and discussed…craft distillery and blending house. Among many things, I think that a lot of it has to do with its widespread availability (turns out all 50 states) and who the master distiller is.
In this review, I'm learning more about their Old Elk Blended Bourbon, their most affordable (but still not cheap) bourbon in the entire lineup. There are a lot of other options, batched / single barrel, and/or finished / unfinished, so you as a consumer have many options. This one carries a 5 year age statement, which has been gradually increasing over time since I've seen other reviews from when it was 4 years old.
To the point about the attention it gets, one big talking point is that the master distiller and blender is Greg Metze, who held the same position for nearly 40 years at MGP (in Indiana). If you don't know MGP (also now called Ross and Squib), I recommend that you become familiar with it given how big it is in bourbon and rye.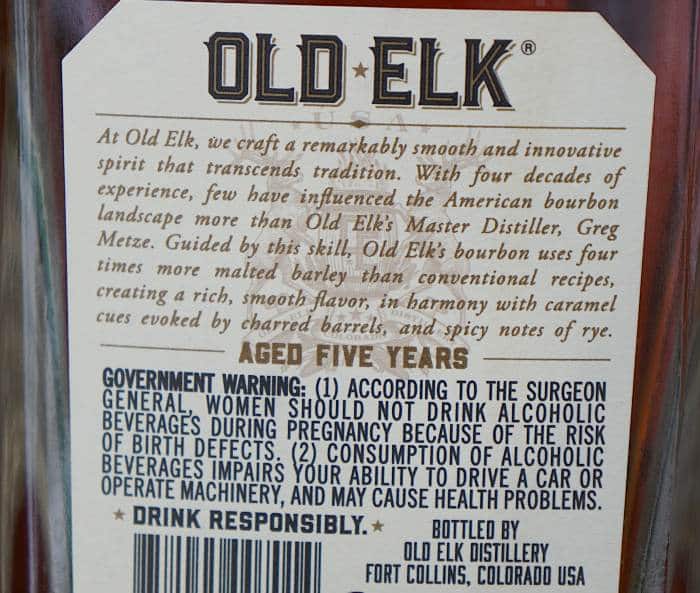 The connection to MGP for me is a good thing, because some of my favorite bourbons have come from MGP during his time there, although bottled and blended by other companies who sourced from MGP. They had some crazy amazing bourbon.
To the point about sourcing, Old Elk does a lot of that for now. The story goes that Old Elk worked with Greg Metze, while he was still at MGP, to contract distill a special mashbill with way more barley than normal, which I think is the 51% corn, 34% barley, 15% rye mashbill I listed above and is included on their website.
For added context, 34% is A LOT of barley for a bourbon mashbill. The major Kentucky distilleries usually have 10-15%, and MGP's main two bourbon mashbills have less than 10%.
Now I'm not entirely sure that this Old Elk Bourbon is 100% sourced from MGP. Others have mentioned other sources, and Old Elk even hints at it. Here's a quote lifted from the Old Elk website,"…recipe was created by the Old Elk Distillery team and Greg Metze.
To help age and blend the bourbon whiskey, Old Elk worked with three key partners to ensure the quality and consistency of our barrel-aged blended bourbon." There may be other sources for their whiskey, but I can't say for sure.
I have one more thing I want to mention. Old Elk does something called "slow proofing". It's the process of gradually proofing-down their whiskey over a span of weeks and not days (after dumping it out of the barrel), to reach the desired proof. Old Elk says that it helps create a better whiskey because it minimizes the amount of heat generated when water and alcohol mix (in very large amounts that you would have batching whiskey, not when you add water to your glass of bourbon).
I had no idea that was a thing, but that's chemistry for you, and oh boy I was terrible at it in high school.
Still Austin
does something similar, but while the whiskey is in the barrel. They probably proof-down the whiskey after dumping too.
I've rambled on a bit too long, so I'm moving on. This is the first Old Elk bourbon I've ever had, so let's find out what this one is like in this Old Elk Bourbon review.
Thank you to Old Elk for providing this bottle. All opinions, good / bad / amazing, are my own.
First, I get somewhat darker honey, slightly funky vanilla, ripe apricot, toasted honey baked bread, toasted oak, banana, orange peel, caraway seed, cinnamon, orange, floral fennel, and pre-distillation mash where there still are corn bits floating in there.
Old Elk Bourbon has some range and balance, but has a bit of extra youth with the funky vanilla, grain, and baked bread. The ripe apricot and floralness are nice though.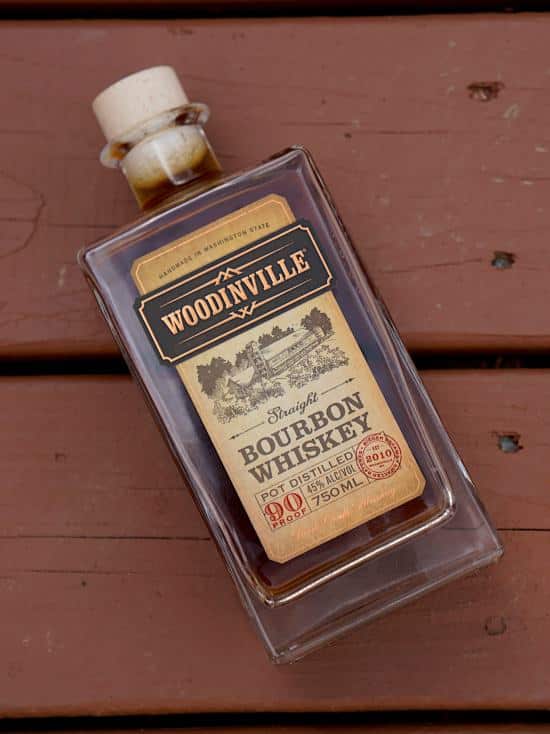 Even at 5 years old, I can't shake the feeling that it smells younger. Then again, 5 years old isn't that young or old, it sits right in the middle, and maybe it's exactly right. That said, it doesn't smell bad, but nothing really catches my attention either. Hey, at least there's no heat to speak of.
After swirling and some rest, I smell lighter honey, funky vanilla, freshly baked honey bread, dried apricot, lightly toasted oak and corn, cinnamon, clove, licorice, green grape (has an oaked white wine vibe), earthy caraway seed, black pepper, and banana.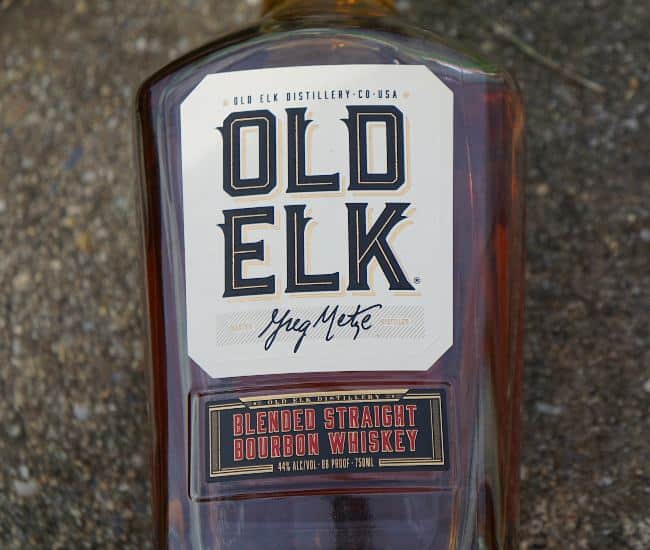 The fruit and herbalness are nice scents that show maturity, but the grain and bread keep pulling me back into thinking it smells kind of young at times. It's not overpowering, but it has enough of those signals. New Riff, at 4 years old, and Still Austin The Musician, at 2 years old, smell way more rich and developed, and don't have that youthful funk and graininess.
Interestingly, Old Elk Bourbon smells reminiscent of Old Forester 86 Proof, but with brighter honey and fruit instead of darker caramel and apple. It seems way out of left field, but that's the association that comes to mind because of the banana and vanilla.
Old Elk Bourbon was intentionally designed to be an easy-smelling bourbon for a wider audience, and not for someone like me who wants more, regardless of age or price.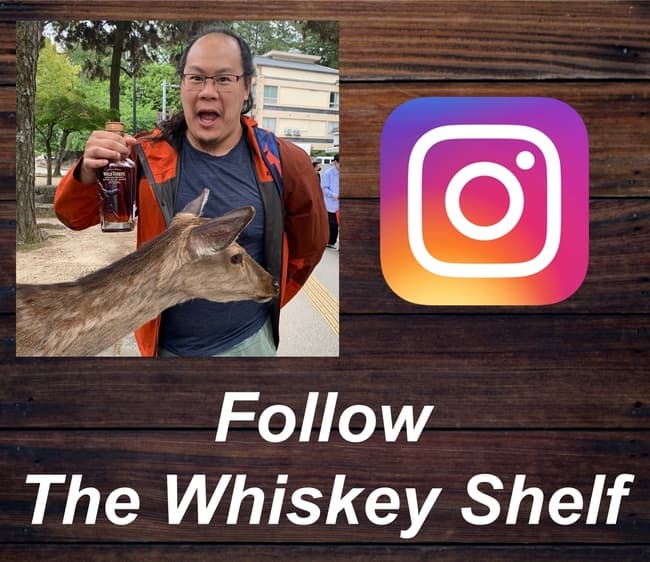 Old Elk Bourbon taste and aftertaste
Old Elk Bourbon starts with honey, toasted grains, funky vanilla, and toasted oak at first, followed by spicy cinnamon, apricot, red apple peel, licorice, caraway seed, and banana. There's a little extra oaky and spicy bite, but not alcohol bite.
The banana note is unexpected and tastes kind of Brown Forman-y but without the pillowy viscosity. I could have sworn that this is sourced from MGP (or at least partially), but I could be wrong.
The flavors start off well with the sweetness, herbalnes, fruitiness, and spiciness, but after a few seconds some bitter and earthy grains kick in, and that's an "oh no" for me. It's not overpowering, but it's a bit distracting because I associate those notes with younger bourbon. It starts somewhat promising, but hits a bit of a wall at the end.
With intense "chewing", Old Elk Bourbon has honey, apricot, funky vanilla, baked bread, toasted oak (not particularly burnt or roasty), cinnamon, licorice, toasted grains, pumpernickel, and black pepper. "Chewing" opens up and improves the taste, bringing forth more of the honey and apricot sweetness, and oaky spice, while subduing some of the earthiness and bitterness I got in my first sip.
Maybe the extra barley brings more of the grainy and bready flavors (like it did in the high barley Old Forester Rye), but I also associate barley with chocolate, especially in American Single Malt and Scotch. There's no chocolate here, just toasty breadiness and graininess.
Sipping this a third time (with "chewing") brings back more of the youthful earthy, woody, and peppery notes that yank it out of balance and diminish my enjoyment. Thankfully, and unlike Old Forester 86 Proof, there's no unpleasant vodka alcohol taste.
The aftertaste kicks off with honey, lightly bitter and earthy grains, licorice, apricot, and oak. It feels somewhat unbalanced, a bit too oaky and bitter for my liking. But over time, the Old Forester-like quality kicks in with lingering banana, vanilla, earthinines and toastiness.
After "chewing" there's honey, vanilla, toasted grains, apricot, earthy caraway seed, bitter oak, and spicy black pepper, leaving a lingering toasted oak, black pepper, and honey. It's not great, but not quite unpleasant either.
So at the end of the day Old Elk Bourbon tastes good but kind of young, although not unpleasant. Nothing really stands out and it's a bit too soft for me, but nothing turns me off either. As a whole it's not quite enough to get me excited or interested.
If you're shopping on Amazon, support The Whiskey Shelf by shopping through my affiliate link – Shop Amazon. I may earn a commission from your Amazon purchases.

I've written this over and over already – Old Elk Bourbon, which is 5 years old, has some nice traits yet drinks oddly young. It's even stranger that it's $40-50, which is expensive when you consider the age, proof, and my experience drinking it. The value proposition is odd to say the least. There were moments of self doubt where I thought that I was getting this all wrong, but I took the time to review it a second time and…I nailed it the first time too.
Even homemade craft bourbon these days, with comparable specs or even a higher ABV, isn't quite that expensive (like
Woodinville Bourbon
and
New Riff
). This is creeping into New Riff Single Barrel Bourbon territory, and that's cask strength.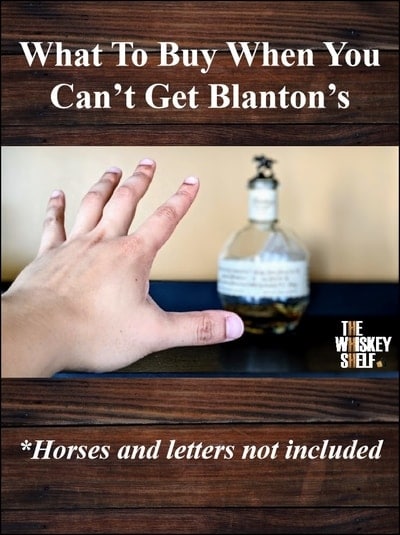 That said, I'm not saying that it's bad…far from it actually. There are some nice traits, like the honey, apricot, apple, and licorice that get it close to "Mid Shelf+". There's also nothing "off" or "unpleasant" about it, although the bitter oak and earthiness in the flavors start to nudge it in that direction, and does enough to throw it off balance. Overall though, it successfully delivers a "smooth" and "easy drinking" pour, so they get credit for doing that.
But in the context of my review and my personality, that approach is a double-edged sword because the tradeoff is that there's not a lot of range, maturity, or depth to make Old Elk Bourbon that interesting and worthwhile.
My point with all of this is that Old Elk Bourbon is generally nice to drink, but not in a way that justifies its $40-50 price. If you still want to buy it, go ahead. But if you trust me at all, I recommend getting a different Old Elk whiskey (I haven't had other ones yet) or any number of other great bourbons that are under $50…and there are a lot of worthy options.
Bourbons like
Cooper's Craft Barrel Reserve
and
Elijah Craig Small Batch
come to mind as even more affordable and better bourbons (in my opinion of course). While you're at it, check out my guide on what I think are some (not all) of the best bourbons under $50, because I want to make sure that you get some worthwhile bourbon without emptying your bank account.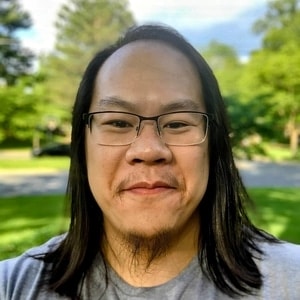 I have far too much fun writing about whiskey and singlehandedly running The Whiskey Shelf to bring you independent, honest, and useful reviews, comparisons, and more. I'm proudly Asian American and can speak Cantonese, Mandarin, and some Japanese.
There are no sponsors, no media companies, and no nonsense. Support The Whiskey Shelf by 
Buying Me A Shot
.