Woodinville Bourbon Review [In Depth]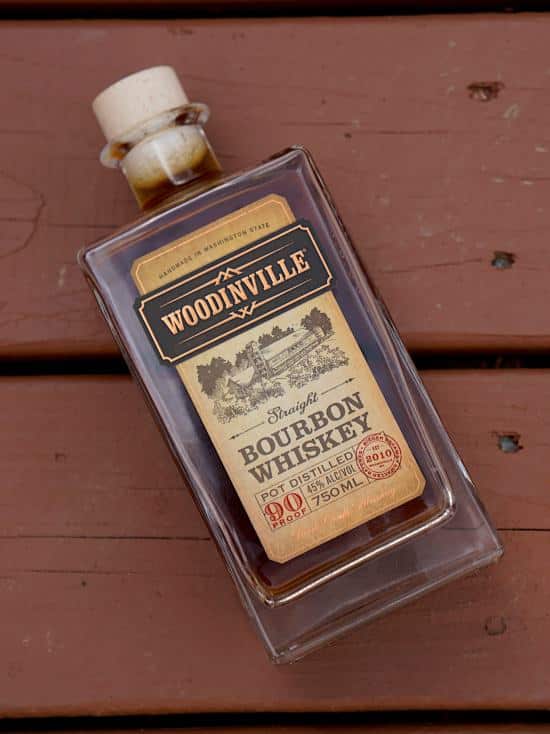 Woodinville Bourbon Details
From the company website:
"This truly small-batch bourbon starts with traditionally grown corn, rye and malted barley. All of our staple grains are cultivated exclusively for us on the Omlin Family farm in Quincy, Washington. The grains are mashed, distilled, and barreled in our Woodinville® distillery, then trucked back over the Cascade Mountains to our private barrel houses, where Central Washington's extreme temperature cycles promote the extraction of natural flavors from the oak. Prior to being coopered, the barrel wood is seasoned in open air, rain, wind, sun, and snow for eighteen months, softening the wood's harsh tannins. The barrels are then slowly toasted and heavily charred to further enrich the wood's desirable flavors. This meticulous process yields a truly hand-crafted spirit with aromas of crème brûlée and spice cabinet, as well as notes of rich caramel, dark chocolate, and vanilla bean on the palate with a sweet, lingering finish."
woodinville bourbon overview
I'm going to start off this Woodinville Bourbon introduction with a tangent. I was first introduced to Woodinville through a cask strength single barrel bourbon I helped to pick in 2020, and I was impressed with some of the barrels I tried. Not every barrel offered for the pick was great (3 out of 5 in fact), but that's normal because I don't think they vet them first before sending them.
I was even more impressed when I finally got the bottle and
reviewed it with no distractions
. I couldn't believe that a 5 year old bourbon could be so complex and interesting: sweet, earthy, AND fruity, outdoing many of the "premium" bourbons coming out of the major distilleries.
Of course this review isn't about that pick (but read that review too), but that's where my mind goes when I think of Woodinville. This time, I'm reviewing their "standard" Woodinville Bourbon, coming in at 90 proof, which is way more available than those store / retail pick-only single barrels.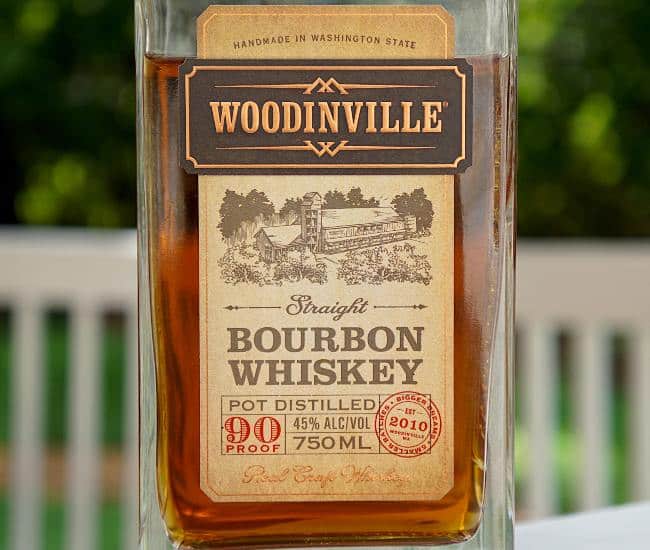 For background, Woodinville Whiskey was founded in 2010 in Woodinville, Washington. They embody Washington State through and through. The mashing, distillation, and barreling are done in Woodinville, WA (in the greater Seattle Area), but aged in Eastern Washington closer to Idaho, where the weather is hot and variable.
Just like San Francisco, the weather in the Seattle Area is more temperate and consistent, which would provide very different aging conditions (i.e., less intense like in Scotland) than the more hot, humid, and fluctuating Eastern part.
Fun fact, I used to live in the Seattle area way back in the day, years before Woodinville was founded. Every now and then, I'd go on bike rides with my dad around Lake Washington, not too far away from where the Woodinville distillery is today (and Bill Gate's mega mansion).
Since it was acquired by Moet Hennessy in 2017, its availability has exploded. I won't say that it's everywhere, but it's a lot easier to find than it used to be thanks to Moet Hennessy's investment and access to distribution. And thanks to that, I think that more people have tried, or at least seen it on shelves.
If you haven't had it before, I'm here to provide my input on whether you should consider it. If you have and just want to learn more about my experience, I appreciate that as well. With that said, let's find out what Woodinville's flagship bourbon has to offer in this Woodinville Bourbon review.
Thank you to Woodinville Whiskey for sending me this sample to review. All opinions, good / bad / amazing / terrible, are my own.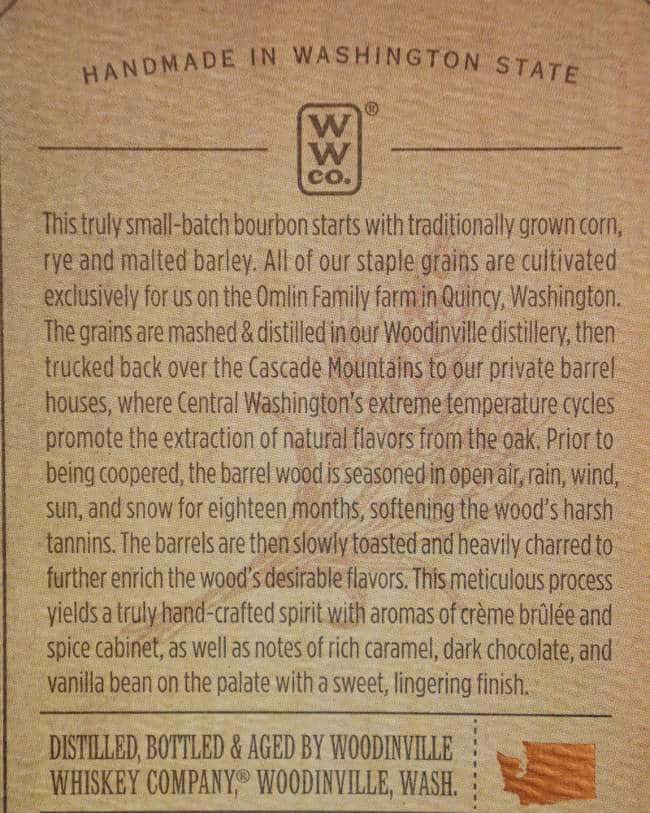 woodinville bourbon smell
On my first few sniffs, I get darker honey, vanilla, black licorice (if you've ever had it, it's distinct), earthy caraway seed, pumpernickel (think rye bread), musty oak, dried cherry and apple peel, cinnamon, spearmint, and green grape. Thankfully, there's no youthful graininess or funky vanilla.
After swirling and some rest, Woodinville Bourbon has honey, black licorice, pumpernickel, spearmint, dried apricot and cherry, roasted oak, cinnamon, clove, caraway seed, spearmint, green grape, and a little musty oak. It touches a lot of traits – sweet, herbal, earthy, roasty, and fruity. The winter-y traits are great too, like pumpernickel bread and wrigley's chewing gum. It sounds like a weird combination, but I swear that it's good.
Woodinville Bourbon is distinctly earthy and rye-y, moreso than the barrel pick I helped do, which isn't all that surprising. This one is batched and curated by the distillery, and the barrel pick is curated by myself and the group that agreed to pick it. I had way more say into the end result of the pick, and none into the blend.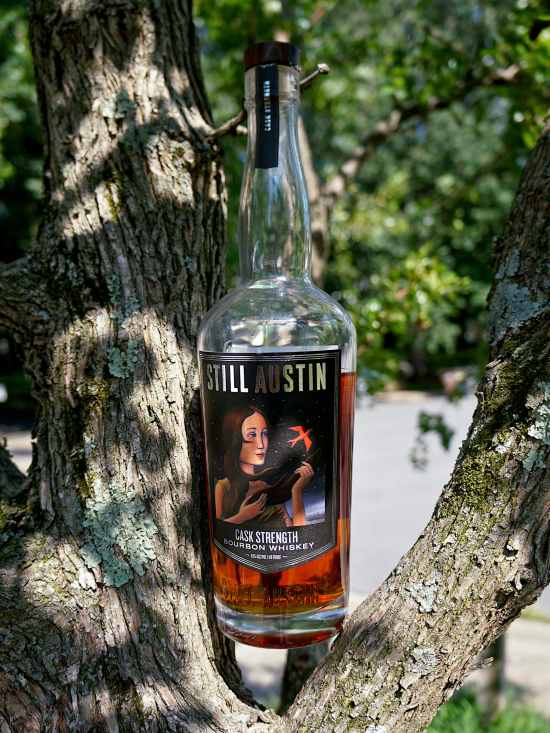 A few rye notes particularly stick out to me. One is the earthy pumpernickel, largely in part because I ate some pumpernickel bread rolls a few hours before doing this review. Second is the black licorice, which I imagine many haven't actually smelled or eaten before. I have a memory of an MBA classmate sharing black licorice with me, and it was an intense yet memorable experience.
As rye-y as it is, Woodinville Bourbon smells well put together with some richness and maturity across the board, showing off well balanced sweet, earthy, winter-y, herbal, fruity, and spicy notes. When I first opened this bottle, I was actually concerned because there was an astringent oakiness that could have soured my opinion, but I'm glad to write that it's gone for this review.
woodinville bourbon taste and aftertaste
On my first sip I get honey, licorice, dried cherry, roasted oak, cinnamon, black licorice, caraway seed, pumpernickel, rose, green grape, clove, and spearmint. It's nicely balanced so that all the herbal and earthy rye meld nicely with the honey and fruit. At the same time, I can immediately tell that some will strongly dislike Woodinville Bourbon's rye-forward nature (and that's ok), but it works for me.
While I occasionally critique whiskey for being too young with youthful graininess, bitterness, and vanilla, those traits are notably absent in Woodinville Bourbon, replaced with interesting herbal and earthy qualities I don't often find in bourbon. There are brief moments where it reminds me of
Michter's 10 Year rye
, which is an amazing rye. I'm not saying that it's anywhere close to that level, but there's overlapping sweet herbalness, rose, and fruit take me to that same place.
With "chewing" I taste licorice-y honey, apricot, pumpernickel, cherry, caraway seed, roasted oak, cherry, cinnamon, clove, spearmint, and green grape. Woodinville Bourbon is herbal and earthy-forward at the same time with supporting fruit, borderline tasting like barely legal rye whiskey (I've know that I've written that a few times already).
At first, the finish has honey, black licorice, pumpernickel, roasted oak, cinnamon, cherry, and spearmint, fading into lingering slightly sweet spearmint and green grape. There's a certain refreshing and winter-y quality that I find in
Willett rye
as well.
After "chewing", Woodinville Bourbon leaves honey, black licorice, spearmint, roasted oak, cinnamon, cherry, and green grape. Now that I think about it, it's similar to the lingering aftertaste of Wrigley's spearmint chewing gum…refreshing.
The entire spectrum of rye-ness (herbal: licorice, grape, spearmint | earthy: pumpernickel, caraway seed) is tasty, and combined with the sweetness, fruit, and oak provides some complexity. I can tell that some maturity and development are already there, but it still misses the heft and roundness to be a "Top Shelf" bourbon. I enjoy it nonetheless. Sorry for the spoiler if you're reading this review word for word.
If you're shopping on Amazon, support The Whiskey Shelf by shopping through my affiliate link – Shop Amazon. I may earn a commission from your Amazon purchases.
Woodinville Bourbon Rating

I dig this Woodinville Bourbon and how distinct it is. There aren't many comparisons…well high-rye MGP bourbon or
Four Roses Single Barrel
(the 100 proof OESV version – 70% corn / 20% rye, delicate fruit yeast) sort of come close, but the rye-influence still feels different.
There's some interesting stuff going-on with the back and forth between herbal licorice / grape / spearmint, and the earthy pumpernickel. The black licorice and spearmint especially stick out in a good way, and they have my attention. But on the other hand, this particular expression doesn't have quite enough richness to completely pull me in, but that's ok.
Some of the lack of richness and depth may be proof-related, barrel selection, and/or something else, but Woodinville Bourbon does a really nice job, as the entry point, showing off what it has to offer and setting you up for the even better stuff. I know for a fact that they do offer even better whiskey.
There is one big qualification I have to mention – I expect that Woodinville Bourbon's rye-forward nature isn't for everyone. I know some people HATE licorice and other herbal / earthy traits (and rye whiskey), and Woodinville Bourbon often veers into those areas. There's your warning – if you don't like licorice / herbal bourbons / rye whiskey, this may not be a great option for you.
On another note, Woodinville Bourbon gives me New Riff vibes. It's partially the "craft" bourbon connection, but also because New Riff's main bourbon mashbill is also high-rye (30% rye vs Woodinville's 22%).
From my extremely limited experience, New Riff is more earthy (or at least the
single barrel bourbon I reviewed was
), while Woodinville Bourbon is a bit more herbal and fruity, although also earthy. Either way, both distilleries make awesome bourbon. If you like New Riff, then you'll like Woodinville, and vice versa.
If you haven't already, give Woodinville Bourbon a try…unless you hate stronger rye influence. Woodinville, great job on a well-made bourbon, and I can't wait for what's to come.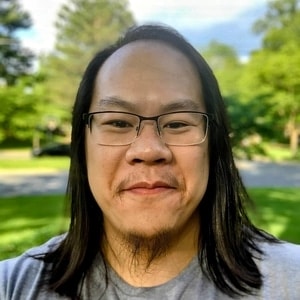 I have far too much fun writing about whiskey and singlehandedly running The Whiskey Shelf to bring you independent, honest, and useful reviews, comparisons, and more. I'm proudly Asian American and can speak Cantonese, Mandarin, and some Japanese.
There are no sponsors, no media companies, and no nonsense. Support The Whiskey Shelf by 
Buying Me A Shot
.