Redwood Empire Pipe Dream Bourbon Review [In Depth]
Redwood Empire Pipe Dream Bourbon
Redwood Empire Pipe Dream Details
Distillery: Redwood Empire (but probably sourced from MGP)
Type & Region: Bourbon, USA
Alcohol: 45%
Composition: 75% Corn, 21% Rye, 4% Malt Barley
Aged: Blend 4 to 12-year-old barrels 
Color: 1.0/2.0 on the color scale (deep copper)
Price: $30-45 (it's a really wide range)
From the company website:
"Named for the 14th tallest tree on the planet, Pipe Dream is our first Bourbon whiskey. Pipe Dream Bourbon is made from barrels aged between four and twelve years with a high corn mash bill. Smooth and complex, it is a true sipping whiskey."
Redwood Empire Pipe Dream overview
Before I get started, I recognize that the sample bottle in the above photo look suspect. I can assure you that it's legit, and was handed to me (in person) by a rep from the company (thanks again). That said, let's get this Redwood Empire Pipe Dream review started.
Redwood Empire is the Sonoma, California-based distillery (Russian River Valley wine region to be more exact) sourcing and producing their own whiskey. Based on the company name, the themes they use, and the names of their whiskeys, you might be able to tell that they're really big into nature. To that mindset, they also plant a tree for every bottle sold. I'm probably skipping over a few things, but you can check out their website for all the details.
I already knew about Redwood Empire because of their awesome Haystack Needle bourbons, the 12+ year old MGP sourced bourbon finished in various wine casks, although they also make their own whiskey. I'm very fond of the
Port finish version,
and liked it so much that I bought a second bottle. My regret is not buying the Cabernet Sauvignon finish as well (I think they had one).
In this review, I'm trying Redwood Empire Pipe Dream Bourbon, their 4 year old bourbon. Based on the mashbill, it looks like it was sourced from MGP in Indiana (now Ross & Squib, although I'm always going to call it MGP). I'm not 100% sure if it was aged in Indiana or California, but it probably was blended in California.
I was initially confused about the name, which made me think of surfing, but it turns out that it's named after the 14th tallest tree on the planet, located in California. That also makes sense because they're based in California, so they're naming their whiskeys after famous Californian trees.
Pipe Dream, the tree, is over 367 feet tall and 1340 years old. That's one super duper tall and old tree. As much as I'd like to make gentle jokes about trees and bourbon, I think that in bad taste.
I've never had this bourbon before until this review, so let's find out if it's any good in this Redwood Empire Pipe Dream bourbon review.
Thank you to Redwood Empire for providing this sample. All opinions, good / bad / great / amazing, are my own.
Redwood Empire Pipe Dream smell
The scents kick off with earthy honey, toasted grain, vanilla, lightly toasted oak, pear, peach, cinnamon, clove, pineapple, coffee grounds, and licorice. With a little more time, more of the fruit and tropical herbalness, as well as hints of darker caramel, emerge in the background and add a little extra richness.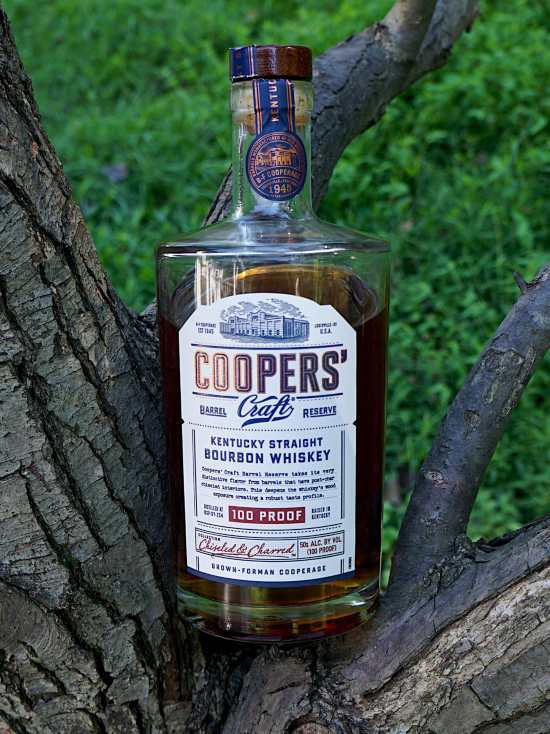 After swirling and rest, Pipe Dream gives off a mix of youthful honey, vanilla, toasted grains, and licorice, followed by slightly darker oak, orange, pear, pineapple, earthy caraway seed, cinnamon, and clove. This time, it's more herbal and fruit-forward (which I like), although it's not dense enough to really get my attention.
It's nice and gentle, but it doesn't offer anything to make me that interested, although I'm not at all turned off by it. I can see it working great for some, but it doesn't completely click with me.
Redwood Empire Pipe Dream has many of the characteristics I associate with younger bourbon, especially the more forward toasted grains and toasted oak. I can pick it out pretty easily. Still, I wouldn't quite say that Pipe Dream smells overly young because the fruit and herbalness have slightly more body to offset the more forward toasted grains and toasted oak, but it's still light enough to be another telltale sign that it's still young.
To that point, Redwood Empire says that it's a blend of 4-12 year old barrels, but I'm guessing that it's heavily skewed to 4 years (in part because 12 year old barrels are very expensive). All the toasted grains, dry oak, and the lighter herbal fruitiness without enough surrounding sweeter heft make my mind go to other younger MGP-sourced bourbons with similar specs (e.g.,
Stellum Bourbon
,
Axe Handle Bourbon
,
Flying Ace Cask Strength
).
All of those bourbons I just mentioned are good, they just often feel lacking, leaving me wanting more.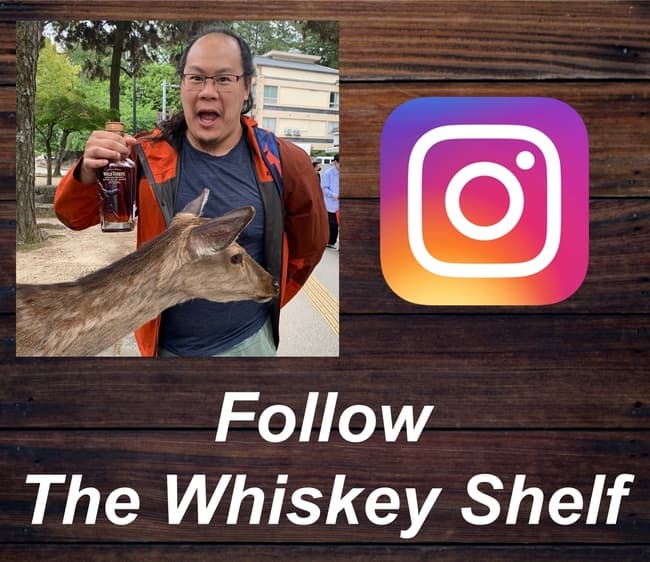 Redwood Empire Pipe Dream taste and aftertaste
Honey, pear, vanilla, toasted grains, cinnamon, caraway seed, and licorice come out the flavors first, with dried cherry right at the back when I swallow. It starts herbal, fruity, and sweet, but the toasted grains, oak, and spice come-in after a few seconds.
I know I've been beating a dead horse at this point, but Redwood Empire Pipe Dream tastes on the younger side, and also reminds me of
Four Roses Yellow Label
. The flavors are good, but they just feel timid and on the lighter side, too easy-going for my liking. It's all there, but very surface level so I don't feel that satisfied.
After "chewing, I get honey, toasted oak, caraway seed, vanilla, licorice, pineapple, orange peel, coffee grounds, cinnamon, and toasted grains. "Chewing" coaxes out more of the earthiness and dried oak, which shifts the initial balance. There's still the other sweetness, fruitiness, and herbalness, but the earthiness is a tad too forward. To me, that's an indication of younger bourbon.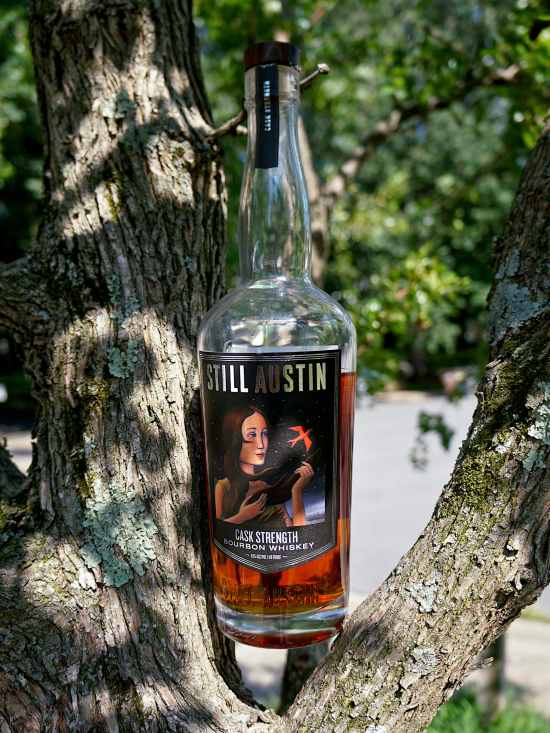 Honey, pear, licorice, dried oak, and toasted grains with longer-lasting oak, grain, and licorice kick off the aftertaste. After "chewing", I'm left with honey, licorice, pear, toasted oak, caraway seed, coffee ground, and cinnamon. Like the first time around, the aftertaste is a bit more earthy and oaky-forward. It's alright, nothing bad or unpleasant.
So while Pipe Dream tastes fairly young, at least there's no overpowering bitter graininess to make it unpleasant. It's just not developed enough to have enough muscle or pop in any trait to be unique or interesting. It's not bad either so it's definitely drinkable and enjoyable, but I don't think I'd reach for it that often.
If you're shopping on Amazon, support The Whiskey Shelf by shopping through my affiliate link – Shop Amazon. I may earn a commission from your Amazon purchases.
Redwood Empire Pipe Dream Rating

Redwood Empire Pipe Dream Bourbon is nice and balanced, but also drinks fairly young and doesn't offer a particularly unique or interesting drinking experience (for me at least).
The fact that they plant a tree for every bottle sold is awesome (because we need a lot more trees), but I don't think that particular selling point alone is enough to justify this drinking experience. I also recognize that it's easy-drinking nature (see what I did there) also may jive well with people who aren't me, and aren't looking for more "challenging" bourbon.
In my area at least, where it's starting to creep up to over $40, I can't say that it's worth it given the other options there are. The price isn't necessarily Redwood Empire's doing, because there are a lot of factors that go into the final price (e.g., taxes, state minimums, retailer decisions), but price still matters to the end buyer. At closer to $30, I could see this being a decent, although unspectacular, buy.
To that point, even younger MGP bourbon is getting expensive. The other options I can think of are MGP's own George Remus Bourbon, Tumblin' Dice 3-4 year bourbon,
Penelope Bourbon
, or the way more expensive cask strength sourced ones that run $60+. It's a sign of the times, because I bet that Redwood Empire got a pretty good deal for those older MGP barrels way back that eventually turned into 12+ year barrel proof bourbons for $110-115.
Then again, the better "value" usually comes from homemade whiskey, where you don't have to pay extra markups because someone else made it. I'm not criticizing sourcing, because some of my all time favorites are also sourced from MGP, it's how the business works. That said, I am hopeful that their bottled in bond bourbon and rye (homemade by the way) will be more compelling.
For the sake of being clear, Redwood Empire Pipe Dream is good and I think you won't be upset if you buy this, but I'm not going to say that I recommend buying it.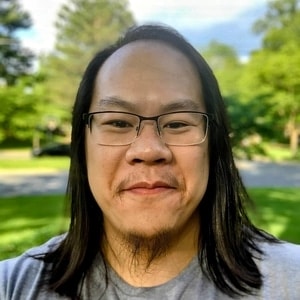 I have far too much fun writing about whiskey and singlehandedly running The Whiskey Shelf to bring you independent, honest, and useful reviews, comparisons, and more. I'm proudly Asian American and can speak Cantonese, Mandarin, and some Japanese.
There are no sponsors, no media companies, and no nonsense. Support The Whiskey Shelf by 
Buying Me A Shot
.