Brother's Bond Bourbon Review [In Depth]
Brother's Bond Bourbon Details
Distillery: Brother's Bond (sourced from MGP)
Type & Region: Bourbon, USA
Alcohol: 40%
Composition: 65% corn, 22% rye, wheat and barley making up the rest
Aged: At least 4 years
Color: 1.4/2.0 on the color scale (burnished)
Price: $40
From the company website:
"A four-grain, high-rye straight bourbon whiskey with a mash bill of 65% corn, 22% rye, wheat and barley making up the rest. The copper column and copper pot-doubler distillation method creates a spirit full of flavor and texture. Then the spirit is aged for a minimum of 4 years in virgin American oak barrels with a deep char #4 on the staves and # 2 char on the barrel heads."
brothers bond bourbon overview
Brother's Bond Bourbon was created to celebrate the brotherhood and friendship between Ian Somerhalder and Paul Wesley, the two main actors who played [vampire] brothers in The Vampire Diaries, and of all types of brothers (blood or not).
I'm not that familiar with these two gentlemen or the show, but I took notice when I started seeing quite a few internet and social media posts about it. Could there be something good going on here beneath the extremely thick layer of marketing? And believe me, go to the website and see just how thick they lay it on…thicker than frosting on a birthday cake.
Beneath that, there are two main things to know about Brother's Bond Bourbon. First and foremost, it's sourced from MGP, given away by the "Distilled in Indiana" text on the back label…which I somehow forgot to include in the photo I took of the back label. That was dumb of me.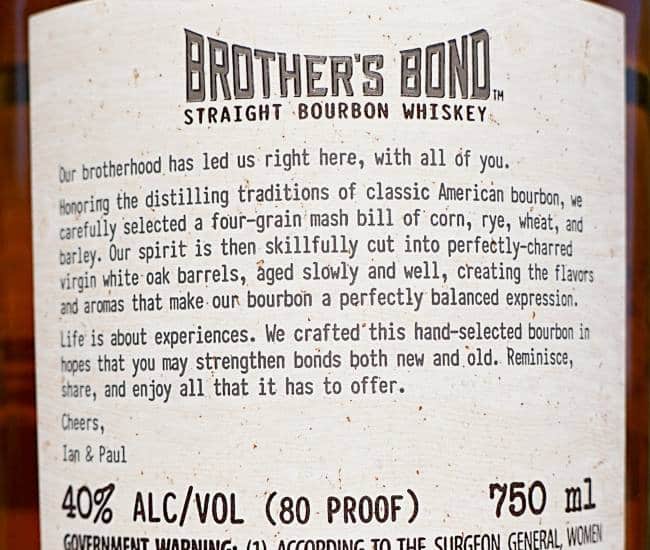 I'm not going to shame anyone for sourcing from MGP, because a lot of companies do and MGP is great. The problem is that all the talk about the craft of making bourbon is a facade. MGP in Indiana is doing most of the work (mashing, distilling, barreling), not anyone at the company that owns the Brother's Bond brand.
The other thing to know is that this is a four grain bourbon, meaning that it's made from corn, rye, wheat, and barley. If it's anything like
Penelope Four Grain
, then it's a blend of 2-3 different mashbillls, aged separately and later blended together. They say it's 65% corn, 22% rye, and wheat and barley making up the rest.
So what we have is a 4 year old MGP bourbon that's 40% ABV and $40. Find out if you should take some time to bond with this bourbon in this Brother's Bond bourbon review.
brothers bond bourbon smell
Ok ok, Brother's Bond Bourbon starts with honey, freshly sawn wood, toasted grain, fresh peach, apricot, orange, vanilla, licorice, fennel, and clove that jump between smelling young and actually smelling kind of good.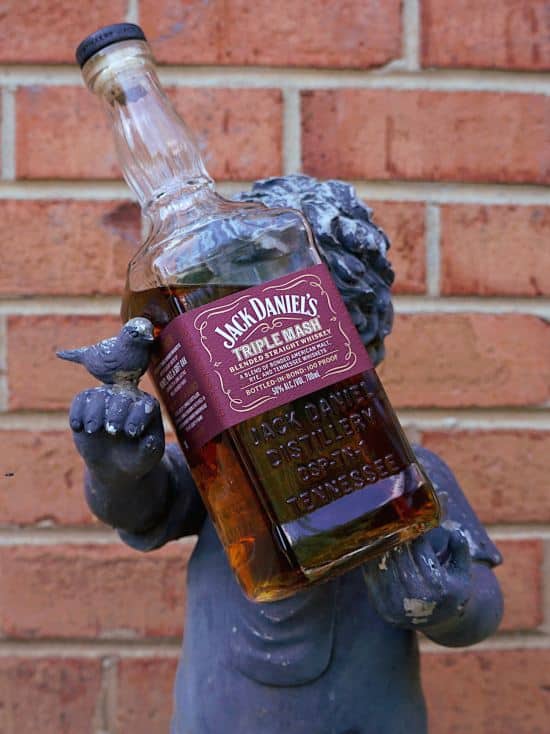 The freshly sawn oak and graininess are two telltale signs of it being young, but at the same time there's some decent fruitiness and herbalness there that helps offset some of those younger notes. Oh, and there's no overpowering vanilla funkiness either.
There's surface level bright, fruity, and herbal scents with a little bit of darker oak and roastiness that smell a lot like Old Elk Bourbon.
After swirling, I smell floral honey, fennel, freshly sawn oak, toasted grains, apricot, peach, orange, vanilla, caraway seed, and clove. I admit, Brother's Bond Bourbon smells like young yet decent MGP bourbon that's generally bright, floral, and fruity with youthful oakiness and grains coating it.
It's not bad, not great, and not interesting…so it gets the job done in a pleasant-enough way.
brothers bond bourbon taste and aftertaste
First I taste honey, vanilla, roasted oak, toasted grains, dried apricot, cinnamon, caraway seed, pumpernickel, and licorice. Unlike the scents, the flavors get way more oaky, bitter, and young, and it starts to fall apart at this point.
The scents gave me hope for slightly more mature and developed flavors, but NO, turns out that it does taste quite young. This is likely just a massive batch of decent 4 year old MGP bourbon that doesn't have much heft or development behind it. It's not an interesting bourbon, but I guess the lack of heat is acceptable.
With "chewing" there's honey, slightly funky vanilla, roasted oak, toasted grains, dried apricot and orange, cinnamon, clove, licorice, caraway seed, and a little caramel nougat.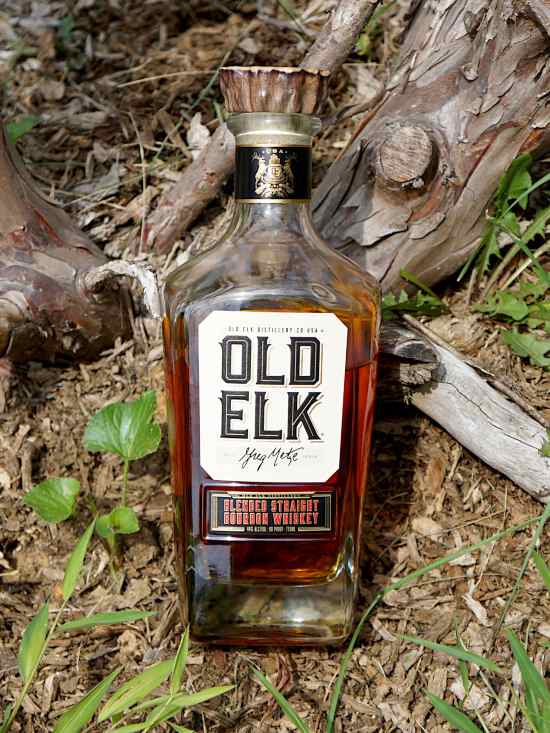 To kick off the finish, there's roasted oak, caraway seed, toasted grains honey, and dried apricot. It's mediocre, with a bit too much earthy grain. After "chewing" it leaves roasted oak, caraway seed, honey, dried apricot, fennel, slight bitterness, and toasted grains – a "meh" ending.
Brother's Bond Bourbon has a lot of young, grainy, and new oak flavors interspersed with the honey and fruit. It's not great, but not awful either. I just feel uninspired by the acceptable experience.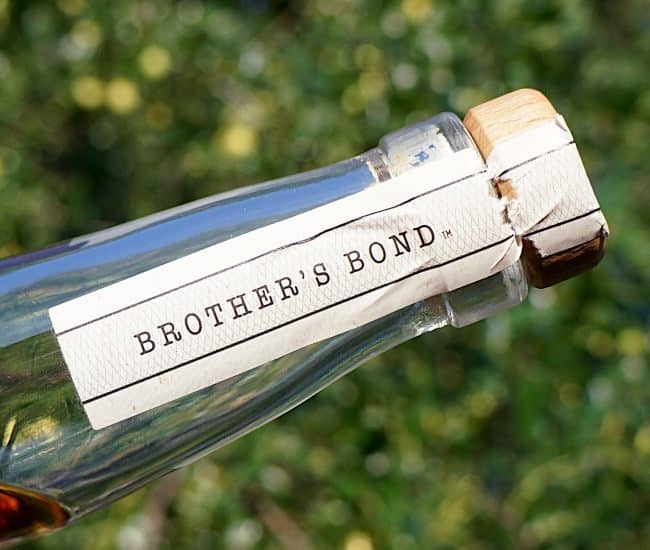 If you're shopping on Amazon, support The Whiskey Shelf by shopping through my affiliate link – Shop Amazon. I may earn a commission from your Amazon purchases.
Brothers Bond Bourbon Rating

Yikes…Brother's Bond Bourbon isn't quite a bad bourbon, but there's so much about it that screams young, over-promised, and over-marketed. I don't have any beef with the brand or the guys, and I'd strongly prefer for it to be very good.
Factoring-in price, it's a laughable $40 bourbon that drinks much cheaper. From what I can tell, there's a lot of interest and it's selling well…but the quality of the whiskey isn't the reason for it. So if the whiskey is so so, there might be a lot of Vampire Diaries fans out there…or the marketing is just that damn good.
"Bottom Shelf+" very briefly came to mind, but I ultimately thought that was inappropriate because it isn't quite that bad and uninspiring. The more fruity, herbal, and delicate scents (that are actually decent) have a big part in keeping this in "Mid Shelf".
If the scents carried into the flavors, then it could have fallen closer into
Old Elk Bourbon
or Jim Beam Black territory – nearly "Mid Shelf+" bourbons missing some oomph or pzazz to get over that hump. Age and ABV are major culprits in how meh it is.
Unfortunately, the flavors don't do it any favors because of the thinness and flatness that teeter on the edge of being dominated by the grain, fresh oak, and earthiness. This drinks in the same realm as
Evan Williams Black Label
. Evan Williams is great for the price, but a $40 bourbon shouldn't drink like that. The value isn't there…except to the business owners who sell tons of it.
Seriously, Brother's Bond's business strategy is genius: sell young, over-diluted, and cheap bourbon, but jazz it up with celebrities and backstory so you can convince people to pay a massive premium for it. They have to be raking in stupid amounts of money considering the quality of the liquid itself.
There are so many better bourbons out there to celebrate a bond, brother or not, so you shouldn't waste your money on this. Check out my guide on what I think are some of the
best bourbons under $50
, and they definitely don't include Brother's Bond.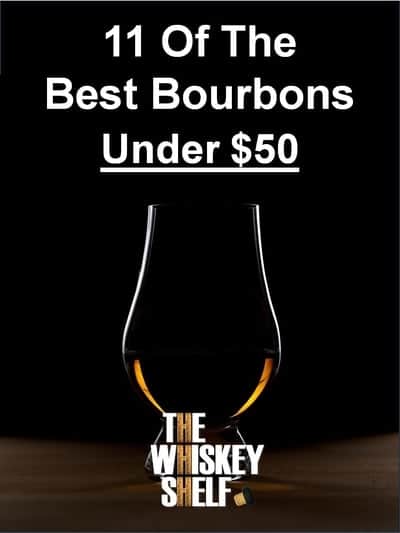 With this particular expression of Brother's Bond (because they have a cask strength one now), the gimmick of using celebrities to market young bourbon as something memorable and special has gone too far. Do yourself a favor – don't forge any type of bond with Brother's Bond Bourbon…unless it's to break the chains of marketing and bullshit, and run away.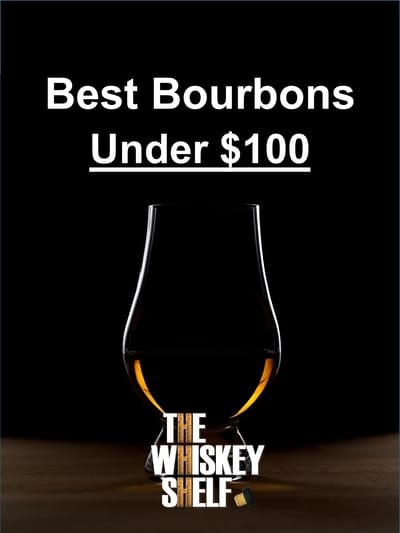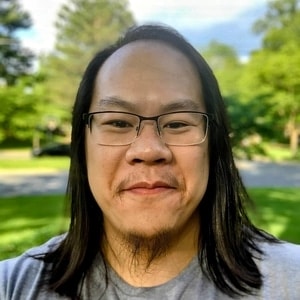 I have far too much fun writing about whiskey and singlehandedly running The Whiskey Shelf to bring you independent, honest, and useful reviews, comparisons, and more. I'm proudly Asian American and can speak Cantonese, Mandarin, and some Japanese.
There are no sponsors, no media companies, and no nonsense. Support The Whiskey Shelf by 
Buying Me A Shot
.