Russell's Reserve Single Barrel Bourbon Review [In Depth]
Russell's Reserve Single Barrel Bourbon
Russell's Reserve Single Barrel Bourbon Details
Distillery: Wild Turkey
Type & Region: Bourbon, Kentucky, USA
Alcohol: 55%
Composition:
75% corn, 13% rye, 12% barley
Aged:
 ~10 years in virgin American white oak
Color: 1.3/2.0 on the color scale (russet muscat)
Price: $60
From the Wild Turkey website:
"Russell's Reserve Single Barrel Bourbon is matured in only the deepest No. 4 "alligator" char, American White Oak barrels handpicked by our master distillers. Individually bottled at 110 proof and non-chill filtered to guarantee maximum flavor, each barrel has its own unique personality yet still captures our signature rich, creamy toffee and vanilla taste."
Company Website
Russell's Reserve Single Barrel Bourbon overview
Russell's Reserve Single Barrel Bourbon is one of two Wild Turkey single barrel bourbons, the other being Wild Turkey Kentucky Spirit. Unlike other distilleries such as Four Roses and Buffalo Trace, Wild Turkey uses only one mashbill and one yeast for all of their bourbon. For better or worse, it keeps it simple, although I don't have any complaints.
One approach isn't better than the other, just an observation for additional context. In addition to the standard Russell Reserve Single Barrel Bourbon that's often readily available, Russell's Reserve is also known for its expansive single barrel program, and it seems to be growing and becoming even more popular / desireable. 
In this review, I'm delving into a Total Wine selection of Russell's Reserve Single Barrel Bourbon that could possibly be 10 years old, older than normal for Russell's Reserve. Given what's on the label – barrel 19-1830 from warehouse F floor 6, distilled in 11/19/09, dumped 12/16/19, and bottled 2/5/20, this barrel pick could be 10 years old.
This is assuming that the distillate was barreled within 3 weeks of it being distilled, but I can't guarantee that it was. I haven't had Russell's Reserve Single Barrel in over 3.5 years, so let's see if I've been missing out in this Total Wine and Spirits Russell's Reserve Single Barrel Bourbon review.
Russell's Reserve Single Barrel Bourbon smell
Russell's Reserve Single Barrel Bourbon has a musty and herbal sweetness – honey, licorice, anise, cherry, other dried fruits, guava, grapefruit, and a little vanilla. Even though the percentage of rye in the mash is relatively low (13%), the licorice, anise, guava, and grapefruit from the rye are all able to come through and be smelled. 
While Russell's Reserve isn't strongly fruity, I can still find the layers of fruitiness, and it picks up after a few sniffs with more cotton candy-like cherry and citrus. Throughout is a layer of moderately toasted oak, cinnamon, and tobacco that isn't really that oaky given its age and proof.

The heat barks a little with swirling and takes over for a minute, but it does calm down again. After that, I smell more roasted brown sugar with cotton candy, dried citrus, dark berries, and cherries.
The sweetness shifts to more honey, fruit, and something floral after a few more sniffs. Russell's Reserve Single Barrel Bourbon is quite fruity, on the high end of moderate, and could possibly pass as briefly sherry-finished. 
The oak provides a surrounding roasted darkness with hints of cinnamon and dried grass, but remains reserved, subtle, and balanced, very different than Russell's Reserve 10 Year, which is dark and oaky with caramel nougat and dark chocolate. 
Russell's Reserve Single Barrel Bourbon taste & aftertaste
Russell's Reserve Single Barrel Bourbon has rich honey and caramel sweetness followed by vanilla, cherries, citrus, apple, and licorice. It has this distinct fruitiness that I don't find in many other unfinished bourbons. There's also a moderate to moderate-strong oak, cinnamon spice, and overall darkness, but it's nothing overdone or unpleasant, on par for a well-aged ~10 year old bourbon. The alcohol bites just a little, but it's 110 proof after all.
After "chewing", I taste lightly herbal notes mixed-in with quite sweet honey, licorice, vanilla, rainier cherry, citrus, guava, and some toasted oak and cinnamon. There's quite the noticeable fruit presence, even with hints of mango, that's abnormal for unfinished bourbon (I know I'm repeating myself).
The supporting oak and spice add a little roasted structure, darkness, and bite, but the honey, fruit, and sweet herbal notes lead the way. Overall, the flavors remind me a lot of Stagg Jr, although with a little less bite, making this an excellent bourbon.
At first the finish is sweet with honey and cherries followed by moderated oak tannins, licorice, and cinnamon. Dried fruits with some dark oak tannins continue to linger as everything else fades. After "chewing", the finish ebbs and flows between sweet honey, licorice, and fruit, and oak tannins and cinnamon. 
After the first surge in the finish, it settles into this lingering lightly herbal (anise and mint), sweet, and oaky finish; and after a while into light banana peel, which I find interesting and unexpected. 
If you're shopping on Amazon for Black Friday, Cyber Monday, the holidays, or any other occasion, support The Whiskey Shelf by shopping through my affiliate link – Shop Amazon. Disclaimer: I may earn a commission from your purchases.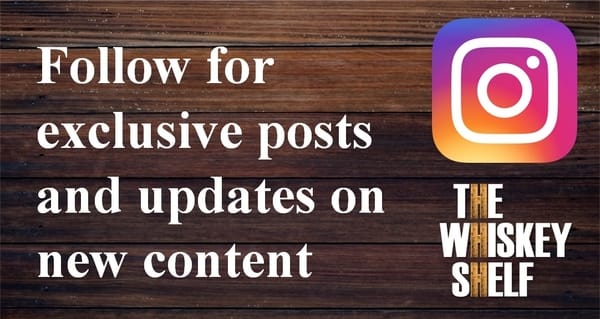 Russell's Reserve Single Barrel Bourbon Rating

Wow, I was wrong to wait so long have one of these again because this Total Wine Selection of Russell's Reserve Single Barrel Bourbon is excellent. The extra fruitiness in the scents and flavors bring a unique and interesting twist, and it really does it for me. It's developed enough that in a blind tasting I could be fooled into thinking this was briefly finished. 
I also really enjoy how everything is so well put together, developed, and balanced so nothing strikes me as off or unpleasant. While price doesn't factor into the rating, it helps that you can find these for $50-60, making it an accessible and high-quality bourbon. 
As always, I have to mention that single barrel whiskey does vary, so your experience may differ, although hopefully for the even better.  
To wrap this all up, I declare that Russell's Reserve Single Barrel Bourbon, or at least this particular Total Wine pick, is a keeper. I also think this is a solid substitute for Blanton's (actually just much better), so check my writeup on that topic.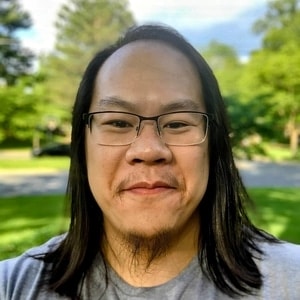 I have far too much fun writing about whiskey and singlehandedly running The Whiskey Shelf to bring you independent, honest, and useful reviews, comparisons, and more. I'm proudly Asian American and can speak Cantonese, Mandarin, and some Japanese.

There are no sponsors, no media companies, and no nonsense. Support The Whiskey Shelf by Buying Me A Shot.

Comments are closed.