Knob Creek Single Barrel Bourbon Review [In Depth]
Knob Creek Single Barrel Bourbon
Knob Creek Single Barrel Bourbon Details
Distillery: Jim Beam
Type & Region: Bourbon, Kentucky, US
Alcohol: 60%
Composition: 
75% corn, 13% rye, 12% barley
Aged:
 9 years in virgin American white oak barrels
Color: 1.3/2.0 on the color scale (russetmuscat)
Price: $35-45 MSRP (750mL)
From the back of the bottle:
"There's no faking full bourbon flavor. It has to be earned. So that's what we do in Clermont: we earn it. We start by selecting the finest grains. And we finish by meticulously aging our whiskey in white oak barrels with maximum char, for an unmistakable richness and signature sweetness. It's the natural way. And there's just no cheating nature. 
Unblended to show off the singular nature of each hand-chosen barrel."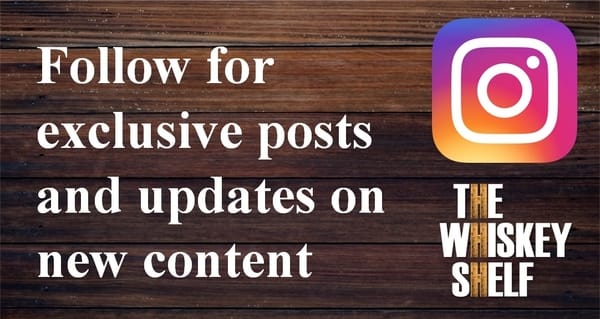 Knob Creek Single Barrel Overview
Knob Creek is part of Jim Beam's small batch bourbon series (you can also consider the upgraded line) that spans Basil Hayden's, Baker's, Knob Creek, and Booker's. I don't know if you noticed, but SURPRISE! Knob Creek is owned by Jim Beam. The Knob Creek line itself is made up of a number of variations including the small batch, rye, smoked maple, and limited release 25th anniversary and 2001 editions.
Knob Creek Single Barrel Bourbon is particularly interesting because in today's market offering a 9-year old nearly cask strength bourbon at the $40-50 price point is exceedingly uncommon. Many other bourbons with similar numbers (or no age statement) are easily $30-40 more expensive.
Comparable bourbons from companies such as Barrell and Michter's cost more than double in part because they are sourced from somewhere else, so the distillery and the end bottler have to make money, adding an additional layer of markup.
The burning question then is – is Knob Creek Single Barrel Bourbon priced the way it is because Jim Beam Cut Corners, or because they made a great bourbon that just also happens to be a great value? Let's find that out in this Knob Creek Single Barrel Bourbon review.
As an FYI, I bought and use these Glencairn glasses from Amazon for my reviews and comparisons (because they're the best): Glencairn Crystal Whiskey Glass, Set of 6, Clear, 6 Pack. Full transparency, this is an affiliate link, so I may earn a commission if you buy this or something else from Amazon.

Knob Creek Single Barrel Smell
Knob Creek's smell is a tale of two very different bourbons. It's absurdly hot and unruly out of the freshly opened barrel, but significantly tamer after a few weeks. Give it some time to mellow before you pass your own.
Strong and spicy wood, pepper, allspice, and cinnamon explode out of the glass grasping for the first whiffs of air, with lightly nutty and minty following right behind. Moderate mashed corn, citrus, honey, and buttercream also battle for my attention, with underlying deep and dark caramel clinging to every sniff. Even over time, the alcohol remains potent and forceful but now plays a little nicer with the other scents.
Swirling lets Knob Creek Single Barrel Bourbon showcase more of the fruit. Now I get moderate notes of citrus, peach, dried cherries, and other fruits mixed with honey, brown sugar, and alcohol. There's even a little bit of baked nuts and fuji apple sprinkled with cinnamon. 
Going in a 3rd time, I get more honey with vanilla cream, citrus, and mashed corn, with cinnamon, nuts, peppermint, and a slight wisp of musty wood. Once the alcohol calms-down, there's a wall of scents to explore.
Knob Creek Single Barrel Taste & Aftertaste
Knob Creek Single Barrel is a potent combination of caramel, honey, cinnamon, and allspice with enough vanilla, wood, and nuttiness to complement the sweetness. Minty rye and light sourdough bread are secondary. Even after mellowing it's still quite hot, but it's no longer overpoweringly distracting.
Chewing brings out more sweet caramel, brown sugar, orange, and butterscotch with moderate wood tannins, nuts, spice, and peppermint. More moderately strong cinnamon, cloves, pepper, and chocolate leap out at my tastebuds immediately after. There's a nice depth of various flavors that swirl around waiting to be found, if you have the guts to handle it.
The mass of flavors fades quickly into light caramel, orange, and woody spice. Chewing amps it up, leaving the alcohol tingling my entire mouth with corn, honey, citrus, wood, nuts, and mint with just a sprinkle of cacao powder. The wood tannins are more pronounced, leaving a light spicy and bitter taste as well.
Whiskey is also for sharing, so I use Vivaplex, 12, Amber, 2 oz Glass Bottles, with Lids for smaller samples and Vivaplex, 12, Amber, 4 oz Glass Bottles, with Lids for larger ones. Full transparency – This is an Amazon affiliate link so I may earn a commission if you buy this or something else. Regardless, I actually use these myself.
Knob Creek Single Barrel Bourbon Rating

Knob Creek Single Barrel is a disaster right out of the bottle. The alcohol initially destroys everything in its path, but subsides over time to let the richness, sweetness, and depth shine. I struggled between "Top Shelf" and "Mid Shelf+", so I erred on the side of caution and gave it "Mid Shelf+". Booker's, Stagg Jr and Parker's Heritage 11 are "Top Shelf" bourbons comparable to Knob Creek, albeit more developed and complex.
This further reinforces that Knob Creek Single Barrel is one of the best readily available "bang for your buck" bourbons (Weller Antique 107 doesn't count). Interestingly, this is not leaps and bounds better than Jim Beam Distiller's Cut, more of a testament to the Jim Beam and less a knock on Knob Creek.
While I may not consider price for reviews, you and I certainly think about it when we buy. For the price and quality, it's a great one to have on hand for any occasion, be it a large party or a small gathering with quality whiskey in hand. Since I haven't yet had store-picked versions, I intend to explore them when I can find one unique enough to buy.
Knob Creek Single Barrel is a keeper and thankfully one that everyone has the opportunity to enjoy.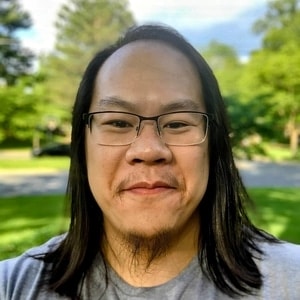 I have far too much fun writing about whiskey and singlehandedly running The Whiskey Shelf to bring you independent, honest, and useful reviews, comparisons, and more. I'm proudly Asian American and can speak Cantonese, Mandarin, and some Japanese.

There are no sponsors, no media companies, and no nonsense. Support The Whiskey Shelf by Buying Me A Shot.