Wild Turkey 8 Year 1995​ Review [In Depth]
Wild Turkey 8 Year 1995​ Details
From the back of the bottle:
Distilled according to old Kentucky traditions, stored in charred oak barrels and matured into a whole-bodied, smooth and mellow whiskey.
Wild Turkey 8 Year 1995​ overview
Ah the 90's. Blockbuster was raking in late fees, people read newspapers, no one was arguing on social media, bourbon wasn't popular, no one batted an eye at Pappy, and Wild Turkey was selling this version of Wild Turkey 8 Year in Japan. And I was…way too young to drink bourbon.
But decades later, I was very lucky to find this 330mL bottle from 1995 (05/04/1995) for about $90 in Japan. It wasn't cheap, but it's just the price you usually pay now for Wild Turkey this old from the "glut era", when there were still a lot of old barrels sitting in rickhouses just waiting to be bottled. That said, the bottles states an 8 year minimum, but I have no idea how much older the bourbon could be.
Why is it so pricey for such a small bottle? Well…many have caught onto Wild Turkey and say that these older bottlings are really good (I will check to determine if I agree), the number of available bottles decreases by the day, and people think they can raise prices and make more money. You know, capitalism.
But if there's a compelling opportunity to try it, I might as well find out for myself while I'm in Japan still have the chance to find these bottles. And yes, I did find this in Japan.
This is my second review of Wild Turkey 8 Year, with my first being a
"modern" bottling from 2021
.
But as I've learned from the number of comparisons of old vs new bottles, everything I know about a bourbon is likely going to change the further back it was released, so I'm expecting to learn some new and exciting things.
Let's find out how this old bird flies (or clucks?) In this 1995 Wild Turkey 8 Year bourbon review.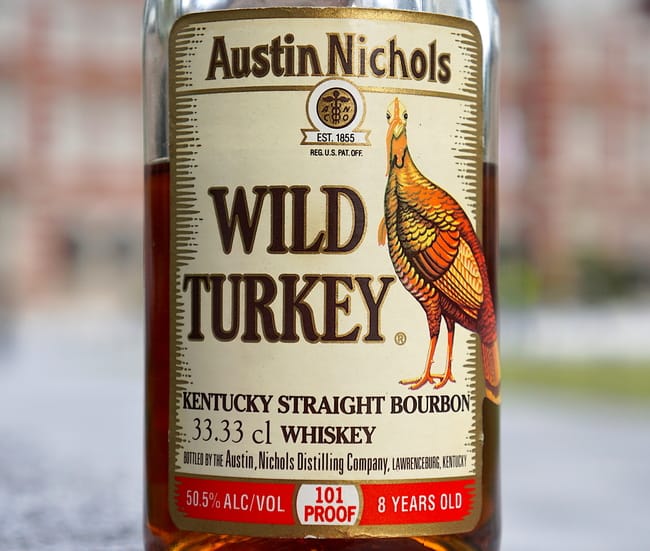 Wild Turkey 8 Year 1995​ smell
1995 Wild Turkey 8 Year starts with dark honey, very dense dried cherry and apricot, date, vanilla, old oak (dark but not that roasty or burnt), cinnamon, dried licorice, tobacco, and grapefruit.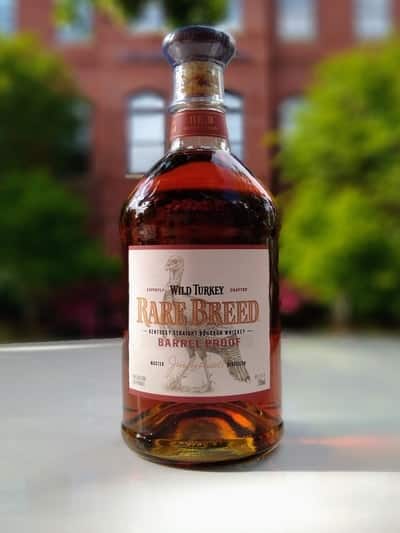 The deep honey, fruity, and oaky denseness scream that this is old bourbon, very much in line with
old Blanton's
,
Maker's Mark
, and Evan Williams. Yeah seriously, old Maker's Mark and Evan Williams Black Label are very fruity. Wild Turkey 8 Year of old smells incredible, no doubt about it.
There's a little heat, but it settles down as my nose adjusts. Since I reviewed Wild Turkey Tradition 101 right before (but haven't posted it yet), I quickly noticed that the 8 Year is less roasty, spicy, and hot, and instead has loads more rich fruit and old oak.
After swirling and rest, I smell very dense and dark honey, honeycomb, dried apricot, ripe cherry, and vanilla frosting, then old oak, prune, cinnamon, toasted caramel nougat, licorice, milk chocolate, and something slightly medicinal (could be the oak).
There's still that slightly earthy sweetness that I can't quite grasp, but know it's there. Maybe it's candied ginger, honeycomb, and old wood.
Blanton's Straight From The Barrel
sort of has it as well, but it's nowhere near as impactful and rich.
The vanilla also seems to bounce between densely sweet frosting and slightly more earthy and roasty extract. But unlike some other older bourbons I've been fortunate to review, this is a little less fruity, and goes harder into the dark sugary sweetness.
The point of all of this is that Wild Turkey 8 Year 1995 is super rich, dark, deep, and complex. Yes…just yes.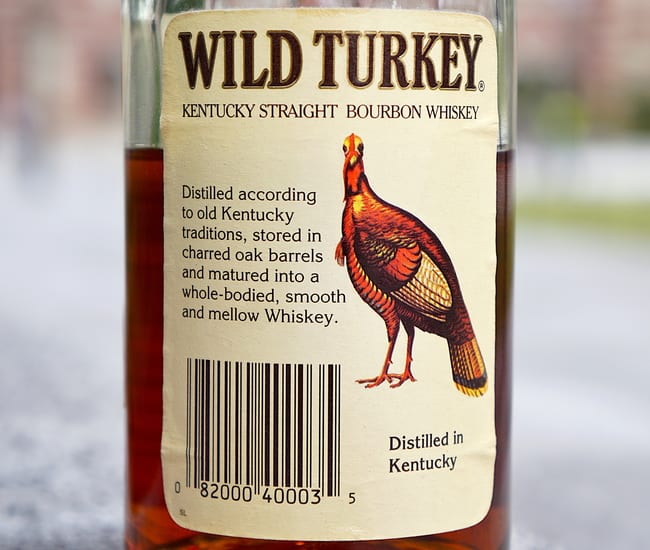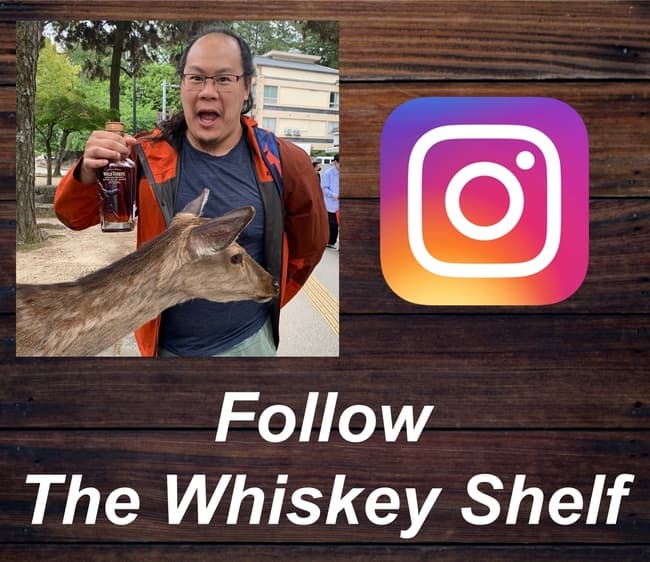 Wild Turkey 8 Year 1995​ taste and aftertaste
Wild Turkey 8 Year 1995 starts with dark and dense honey, vanilla extract, dried cherry, prune, old oak, cinnamon, tobacco, licorice, candied pineapple, tobacco, maple syrup, and a little nuttiness. There's a slightly earthy sweetness that I can't quite identify that might be a mix of slightly earthy old oak and that dense honey and maple syrup. I get that same flavor in a lot of old bourbons.
It's so densely sweet and fruity, just incredible. It again begs the question, was this finished in oloroso sherry casks? I know it wasn't, but it tastes like it was…and it's amazing.
And again since I reviewed Wild Turkey Tradition 101 (non age stated) beforehand, this 8 year tastes more in line with what I prefer than Tradition 101 does. Tradition 101 was very spicy (oak spices and red pepper spicy).
After "chewing" there's dark honey, maple syrup, dried cherry and apricot, vanilla, old oak, cinnamon, licorice, date, and light roastiness and earthiness that could just be more old oak. Oh boy it's dense, dark, sweet, rich, and complex…just yes.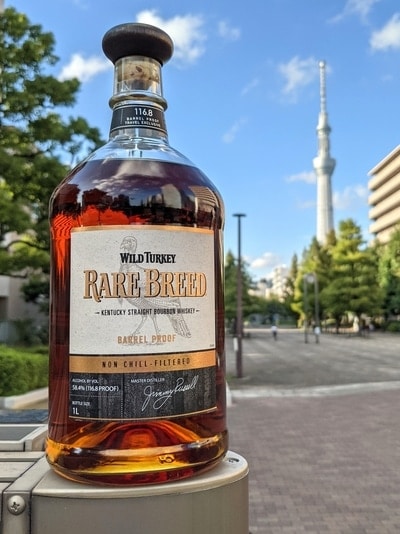 I keep mentioning "old oak", by which I mean this refined and smooth darkness without anything that feels burnt or even roasty for that matter. It's like slowly making cold-brew that's creamy, refined, and "smooth" versus the often more biting, burnt, and roasty hot coffee.
This isn't a critique, just an observation – 1995 Wild Turkey 8 Year isn't quite as densely fruity as other old bourbon, more focused on honey and maple syrup. Distilleries don't make bourbons like this anymore, not even Wild Turkey.
Oak, tobacco, honey, dried cherry and date, cinnamon, and dried licorice appear in the finish. It's an awesome balance between oak and fruit that's a continuation of the flavors, and leaves lingering old oak, dried cherry, and honey.
After "chewing" I'm left with honey, dried cherry, vanilla, date, old oak, tobacco cinnamon, and light dried grass – a dark, fruity, and "old tasting" finish. This is amazing stuff.
If you're shopping on Amazon, support The Whiskey Shelf by shopping through my affiliate link – Shop Amazon. I may earn a commission from your Amazon purchases.
Wild Turkey 8 Year 1995​ Rating

I was going to write "F**k yeah" with a lot of exclamations in this review, but I don't want to get too wild. So instead, I'll write that 1995 Wild Turkey 8 Year is a stupendously fragrant and tasty bourbon that is very "wow I can't believe how good this is".
It's an incredible "dusty" bourbon with the developed traits to boot, and easily one of the best bourbons I've ever had. This 1995 bottle is crammed and mashed full of dense honey / maple syrup, dried cherry, apricot, date, vanilla, and dark old oak that fling abundant richness, depth, and complexity into my nose and mouth.
I have to recognize how lucky it is to have a bottle that stayed good over the years, because some bottles do go bad or weird in some form. There's no soggy cardboard or astringency, just excellence that I was fortunate to find. I'm always curious how much oxidation had affected it, but I'll never be able to say for sure.
Thinking back on what bourbon might have been like in the 80's and 90's, I hypothesize that Wild Turkey 8 Year was a prime example of a solid to good bourbon. I doubt that it was considered fancy or luxurious, just an everyday drinker maybe equivalent to today's
Elijah Craig Small Batch
,
Eagle Rare
, and
Rare Breed
.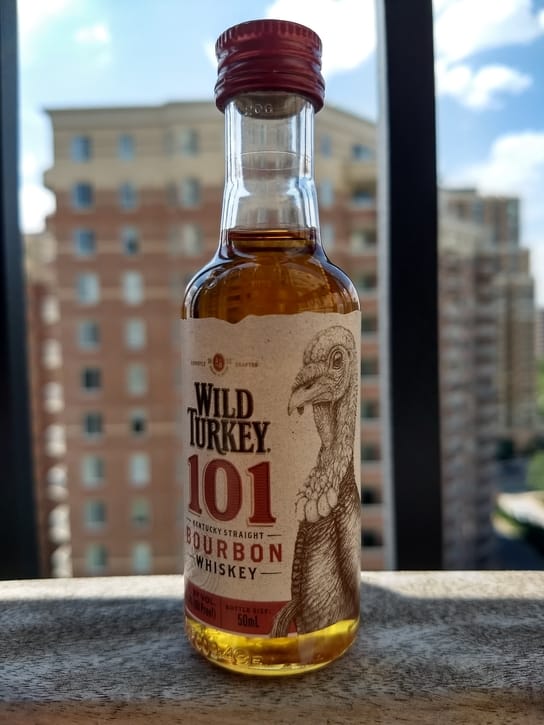 Think about how ridiculous that sounds, because based on my standards primarily built on what has been made in the past 10 years, this older and possibly everyday bourbon is heads and shoulders better than many of the best bourbons sold today.
I'm sure there are some exceptions, including certain batches of
Joseph Magnus Cigar Blend
, William Larue Weller, and Michter's 20 Year to name a few, but those are often super allocated luxury bourbons at the highest-end of what companies can distill / source, blend, and sell today. Those are all just $$$$$$.
It's annoying how rich and developed 1995 Wild Turkey 8 Year is because all the modern Wild Turkey bourbon I've had doesn't come close. Even
2001 Rare Breed (incredible by the way)
is behind and today's great
Russell's Reserve Single Barrel
picks might be acceptable, but it's so difficult to replicate just how densely sweet, fruity, and round old Wild Turkey is.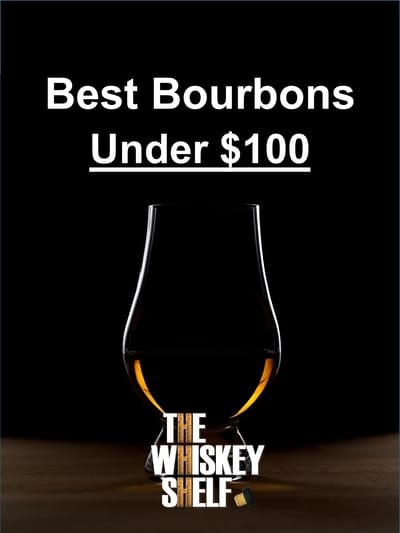 For the most part, today's Wild Turkey bourbons are way more oaky and spicy, as well as less viscous and densely sweet. Even Wild Turkey Revival, the oloroso sherry cask finished 12-15 year bourbon was fruity, but also very oaky and spicy to the point that it lost a lot of nuance and depth.
I'm not saying that Wild Turkey is intentionally doing anything to lower quality, I just think that they don't have the same inputs to do that anymore. Time and other things have changed, and they're rolling with it the best that they can.
I get why people chase older Wild Turkey 8 Year – it's actually that good. As for the price, I don't make enough money to buy them that often, but I could see it being worth it. You inevitably have to pay to get an experience this dope, and bourbon made in the past 10-15 years just isn't remotely the same.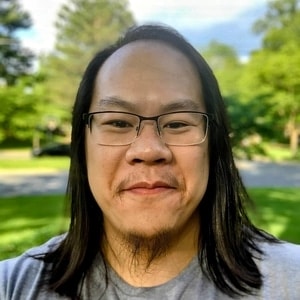 I have far too much fun writing about whiskey and singlehandedly running The Whiskey Shelf to bring you independent, honest, and useful reviews, comparisons, and more. I'm proudly Asian American and can speak Cantonese, Mandarin, and some Japanese.
There are no sponsors, no media companies, and no nonsense. Support The Whiskey Shelf by 
Buying Me A Shot
.