Penelope Bourbon Barrel Strength Four Grain Review [In Depth]
Penelope Barrel Strength Four Grain Bourbon
Penelope Bourbon Barrel Strength Four Grain Details
From the company website:
"Bourbon in its purest form. Penelope Barrel Strength pushes the boundaries of our signature four grain balanced flavor profile. Each batch is blended from three bourbon mash bills aged in new American oak barrels and completely uncut and non chill-filtered. Each barrel was hand selected and blended into a single batch in order to create this unique offering."
Penelope Bourbon four grain overview
When I was packing up to move to Japan in 2021, I started to notice that people were frequently posting about a brand called Penelope Bourbon, and getting a good amount of discussion. Since I wasn't buying anymore bourbon before I left, I sat on that thought for the duration of my stay in Japan and picked it back up when I returned. That's where I contacted Penelope, and they were kind enough to send me a bottle of their Penelope Bourbon Four Grain Barrel Strength (thank you).
The Penelope brand is still relatively new, founded in New Jersey in 2018. In the past few years, they've already expanded over much of the US and into a few countries internationally, although not yet in Japan. That level of expansion, that quickly at least, is possible because they focus on sourcing and blending whiskey from MGP, my favorite distillery.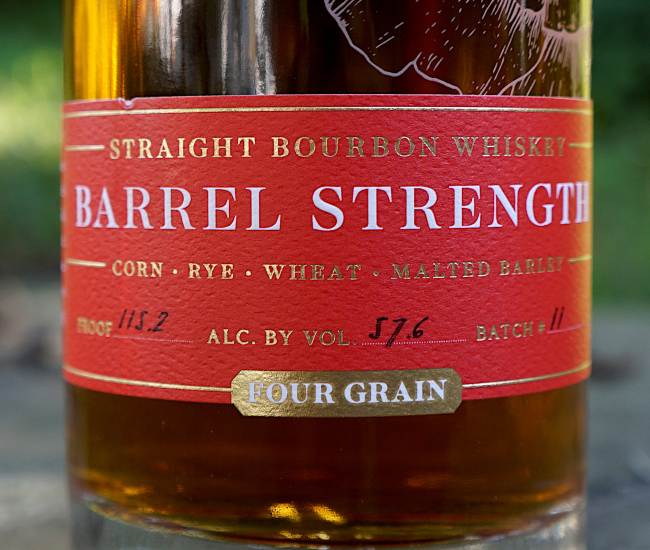 I'm not saying that in any negative way (because I adore MGP bourbon and rye), it's just a fact. New distilleries, such as New Riff, have very different costs and schedules because distillate takes years to age. There's a reason why many source from MGP – they know it's good, they can get it soon / now, and then can sell it relatively quickly. You don't have to wait for those pesky barrels to slowly age…for years nonetheless.
One curious fact is that the website also mentions Bardstown Bourbon Company. Since the bottle mentions "bottled in Bardstown, Kentucky", I'm guessing that everything is blended in New Jersey and bottled at Bardstown Bourbon Company. Maybe I'm wrong about that and there also are plans to source whiskey from there. That sounds awesome too.
But to the bourbon at hand – Penelope Four Grain Barrel Strength Bourbon, batch 11. This is a blend of 3 different MGP bourbon mashbills, rye'd and wheated mashbills, that leads to the four grain blend of corn, wheat, rye, and barley. Up until now, I've never had a four grain bourbon of any kind (but am very familiar with MGP), so I'm curious to discover how the wheat and rye traits coexist.
In my experience, wheat often brings more orange, cinnamon, and clove, while rye brings herbal / tropical traits of licorice, fennel, and/or pineapple, and/or more earthy notes like caraway seed and pine.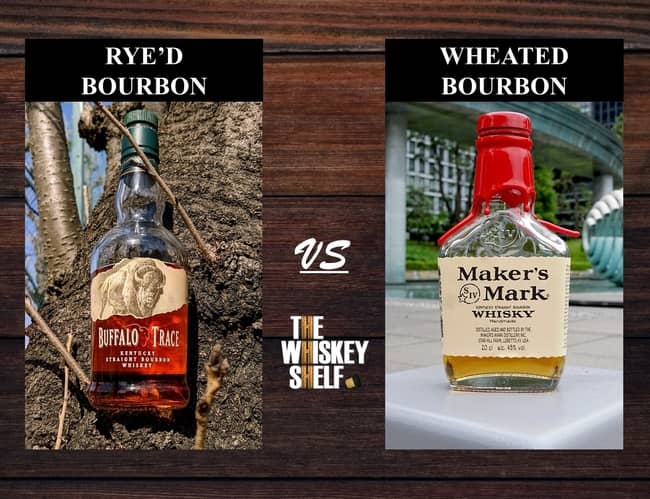 It's hard to say what you'll get until you try, but thought I would share that information for background's sake. Let's uncover what all the grains bring in this Penelope Barrel Strength Four Grain Bourbon review.
Thank you to Penelope Bourbon for sending their Penelope Bourbon Four Grain Barrel Strength. All opinions, terrible, good, great, or amazing are still my own.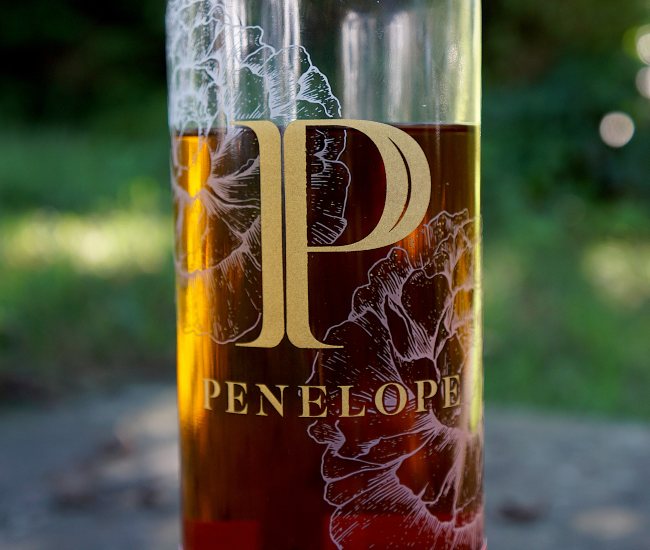 Penelope Bourbon four grain smell
First up I get honey, freshly sawn oak, toasted grain, vanilla, orange, toasted oak, starfruit, cinnamon, clove, and light dashes of strawberry, fennel, and cocoa powder. Penelope Barrel Strength Four Grain is sweet, toasty, and oaky up front with supporting fruit and herbalness. And when I say oak, it's less of a dark and heavy oakiness, and more of a lighter and freshly cut oak, maybe lightly charred.
The fruitiness and herbalness open up with a little more time, so I can tell that it's still opening up after 50 minutes, which I think is very generous already. The distinctive graininess and freshly sawn oak towards the front makes it smell young at times, but the increased fruit and herbalness balances it out some, so that helps. The alcohol is well moderated.
These are just my personal musings, but I'm guessing that the wheat brings more orange and grain, while the rye adds starfruit and fennel.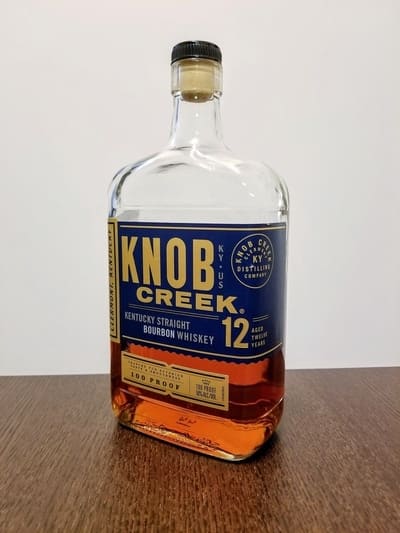 After swirling and 5 minutes of rest, there's honey, vanilla, toasted oak, strawberry, toasted grains, cornbread, cinnamon, orange peel, licorice, peanuts (not the shell), pineapple, and caraway seed. The lightly dried toasted oak, toasted grains, and cinnamon are quite prominent.
Over time, the fruit and herbalness make a comeback, so I'll chalk it up to the fact that it needs even more time to air out. Definitely give this 15+ minutes to air out.
Penelope Bourbon four grain taste and aftertaste
My initial sip brings honey, vanilla, cherry, orange, roasted oak, toasted grains, earthy caraway seed, cinnamon, and licorice. Everything feels pretty even and balanced, but the fruit and herbalness slightly lead the rush, which I prefer. The flavors are a step up from the scents, with more forward fruitiness.
Over time, the earthiness, graininess, and moderate roastiness creep in a bit more. It tastes good, but the lack of body, richness, and lower-end roundness keep it from being great.
After "chewing" I get earthy honey, orange, toasted grains, baked bread, vanilla, dried grass, cherry, cinnamon, licorice, caraway seed, and a hint of a darker sweetness that I can't quite define. It's a good range of sweet, oaky, herbal, and earthy that touches a bit of everything. The extra agitation further improves the flavors and opens up a little more body, but it still doesn't ever feel particularly deep or complex. It's surface level but covers a lot of surface.
Here's a sort of strange thought. There are moments where Penelope Barrel Strength Four Grain has
Maker's Mark's
dry grass and baked bread vibe, which is probably the wheated part of the mashbill coming out. The more I think about it, the more I believe that this drinks like an amped Maker's Mark. You could convince me that this was a wheated bourbon with no rye.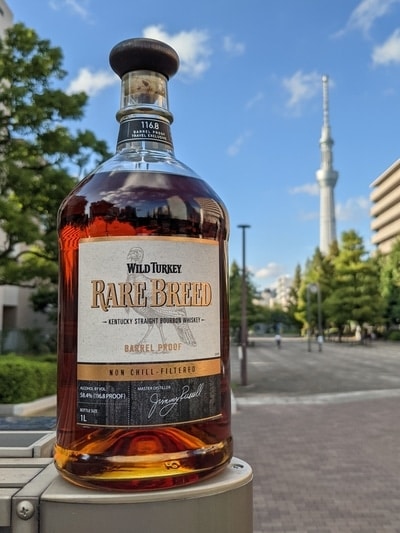 At first, the aftertaste leaves honey, toasted grains, dried orange and cherry, and lighter roasted oak and cinnamon. The slightly bitter and earthy graininess pulls me back into thinking its young. Dryness builds as well, which isn't ideal when everything else isn't quite strong enough to balance it.
After "chewing" Penelope Four Grain leaves oaky honey, dry oak, cinnamon, orange, dried grass, and peanut shells. It's surprisingly tannic (but not quite overdone), but it's strangely not that dark. It's like dry lightly charred oak and peanut shells, which feels like the dry oakiness and grassiness of Maker's Mark.
It's good and I'm glad the higher ABV is there for a bit more "muscle".
If you're shopping on Amazon, support The Whiskey Shelf by shopping through my affiliate link – Shop Amazon. I may earn a commission from your Amazon purchases.
Penelope Barrel Strength Four Grain Bourbon Rating

My gut reaction to smelling and drinking Penelope Bourbon Barrel Strength Four Grain is that it drinks kind of young at times, but overall brings enough variety and development that touches on an array of notes I appreciate. It also opens up nicely with 20+ minutes of air, which unlocks more of the fruitiness and herbalness so that the drier oak, toasted grains, and spice don't make up a majority of the experience.
Pro-tip, let this rest in your glass as much as you can to let the traits open-up and calm to the heat. Thankfully, the heat isn't a problem.
About my comment on youthfulness. What I mean is that there are some telltale signs of youth / immaturity that I always have a hard time ignoring: more prominent toasted grains and freshly sawn dry oak. Yes, Penelope Four Grain is 4 years old, so it's not that old, but I can pick out those particular notes from a mile away. For some reason I've come to not enjoy them that much.
Young bourbon doesn't have to be that way. The 2-5 year old bourbons from
New Riff
,
Woodinville
, and
Still Austin
don't have those notes, although they are making it themselves and not sourcing from MGP.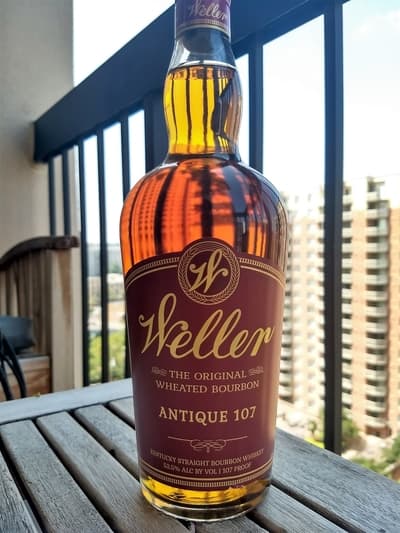 On top of the youthful notes, I can't find at least one trait that really sticks out and gets my attention. It doesn't even have to be anything wild or unique, it just has to be something noteworthy in a positive way, like a signature trait or something. That lack of a standout note makes this "Mid Shelf+" and far from "Top Shelf". It's possible that the Four Grain isn't right for me, and some other Penelope Bourbon is.
For those who have never had this bourbon, Penelope Barrel Strength Four Grain Bourbon reminds me a lot of Maker's Mark. That thought crossed my mind during the review before I saw the exact mashbill numbers. Turns out, this Four Grain has the exact same 16% wheat in the mashbill. There's also 7% rye, but it doesn't bring enough earthiness or herbalness to take over the wheat, or at least in a way that changes my association.
There's a similar caramel and orange-y sweetness, grassiness, breadiness, oakiness, and nuttiness that feeds that thought. That said, Penelope's Bourbon Four Grain feels like an upgraded version of the "normal" Maker's Mark, with added sweetness, fruitiness, and herbalness, but I'm not entirely sure that it reaches the same level as
Maker's Mark Cask Strength
.
Is the Penelope Barrel Strength Four Grain Bourbon enjoyable? For the most part, yes. Is it worth the $60-70+tax? With so many compelling options out there from major and craft distilleries, I can't wholeheartedly say yes, although I think you'll be happy with your purchase. That said, I understand why it's priced the way it is.
To the point of craft distilleries / brands, Still Austin Cask Strength Bourbon and
Woodinville Single Barrel Barrel Proof
(at the distillery or store picks) are two "go buy it now" bourbons, with the big caveat that they're not that widely distributed yet.
Now keep in mind that Penelope sent me this bottle to review, so I don't write these things lightly or mindlessly, because I'm aware that someone from Penelope is going to (or have read) this. I absolutely want to have even more positive things to write and rave about it, but I must be honest about how I feel and stick by it.
So much hard work goes into each and every review, comparison, guide, and article, so please consider supporting The Whiskey Shelf in its continued journey of whiskey exploration and sharing.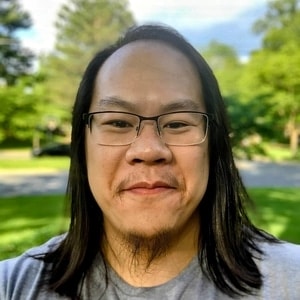 I have far too much fun writing about whiskey and singlehandedly running The Whiskey Shelf to bring you independent, honest, and useful reviews, comparisons, and more. I'm proudly Asian American and can speak Cantonese, Mandarin, and some Japanese.
There are no sponsors, no media companies, and no nonsense. Support The Whiskey Shelf by 
Buying Me A Shot
.