Maker's Mark Private Select Review
Maker's Mark Private Select
BK Miller Meats and Liquors
Maker's Mark Private Select Details
Distillery: Maker's Mark
Type & Region: Bourbon, Kentucky, USA
Alcohol: 54.3%
Composition: 70% corn, 16% wheat, 14% barley
Aged: 5-3/4 to 7 years, plus 9 weeks of finishing
Color: 1.3/2.0 on the color scale (russet muscat)
Price: $60
From the Maker's Mark website:
"Beginning as fully matured Maker's Mark at cask strength, Private Selection is created by adding 10 custom wood finishing staves to each barrel. It's then aged in our limestone cellar to extract a unique, flavorful taste profile. Participants in this special barrel program get their say in the selection of these wooden staves. The finishing staves can be any combination of five flavor profiles chosen especially for this program. With 1,001 possible stave combinations, each expression of Private Selection has a customized finish and taste profile that is unique, yet undeniably Maker's."
Maker's Mark Private Select Bourbon overview
Maker's Mark
has a unique single barrel program. Instead of picking a single barrel and bottling it as-is or to a specific proof, the Maker's Mark Private Select program allows retailers / restaurants to create their own bourbon (sort of).
People / retailers / restaurants pick from 5 different wood finishing staves and add a combination of 10 of them to a barrel of 
Maker's Mark Cask Strength
 for 9 weeks of additional finishing. This extra step to the process infuses more traits from the staves into the bourbon, creating something even more unique to that particular barrel.
This Maker's Mark Private Select was selected by BK Miller Meats & Liquor in Clinton, MD and uses the following 10 staves:
* 2 baked American pure 2 – brown sugar, vanilla, caramel and spice
* 3 seared French cuvee – toasty notes of oak and caramel
* 3 maker's 46 – dried fruit, vanilla and spice
* 2 roasted French mocha – pleasant traces of char, maple and cacao
This particular pick does not include the Toasted French Spice stave, which adds smoke, coumarin (vanilla and light bitterness), and spice. Every Private Select is going to be different, so let's learn more about this particular mix of staves in this BK Miller Meats Maker's Mark Private Select Bourbon review.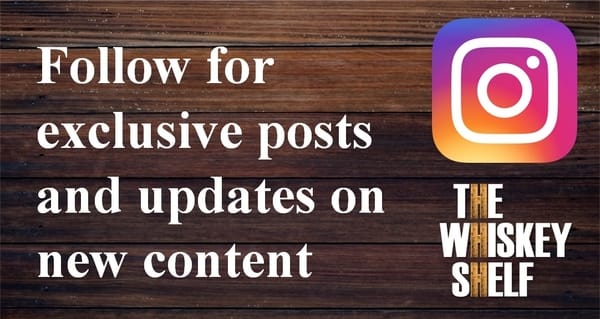 Maker's Mark Private Select Bourbon smell
BK Miller Meats Maker's Mark Private Select is initially very sweet and moderately nutty. There's a lot of caramel and honey with a dry grassiness / hay, baked apples, freshly cut oranges, pecan pie with crust, lightly sour vanilla buttercream, baked bread, pine, roasted oak, cinnamon, and cocoa powder.
The fruitiness comes primarily from citrus and apples, not dried berries; the oak is also well moderated and isn't as piney as I expected from Maker's Mark. Then again, the nicely rich notes may be covering up that pine – a wonderful introduction. The alcohol has some kick, but it's not out of place for 54.3% ABV.
After swirling, the nose now has more floral honey and citrus followed by vanilla, caramel nougat, and buttercream with a few pieces of almond, dried hay, baked bread, and baked fuji apples coated in cinnamon, all rounded out by well moderated oak, cinnamon, cocoa, and some earthy thyme.
There's still some kick, but that's normal. A little extra air brings out more fire roasted vanilla and orange creamsicle from the citrus. This Maker's Mark Private Select becomes even more fragrant after swirling, so I recommend that you swirl it and then let it rest for a minute. The nose overall is very sweet and fruity, and great.
Maker's Mark Private Select Bourbon taste & aftertaste
This BK Miller Maker's Mark Private Select is sweet from honey, citrus, and vanilla with dried grass, a little sour mash, cherry, roasted oak tannins, cinnamon, black pepper, toasted bread, and almonds to end it.
The 54% ABV bites some, but it's not bad overall, although the mouthfeel is a tad thin at that ABV compared to the 2020 Bomberger's Declaration that is noticeably more rich and thick at the same ABV.
"Chewing" brings out more caramel and vanilla buttercream up front (like alcoholic frosting) with peach, citrus, and apple followed by dry grass, oak, malted corn, cinnamon, nutmeg, and some heat. The oak aging and/or finishing staves seem to be adding these earthy thyme and rosemary notes, but it's not so burnt or tannic. With all the citrus and vanilla, I occasionally get orange creamsicle as well.
The finish is nutty (walnut) and sweet with honey, a gentle oak, tannins, and citrus. After about 30 seconds it all fades into more citrus peel and pine nuts. The finish is more nutty than the flavors are.
After "chewing", the finish initially bursts with sweet vanilla, citrus, and nuttiness augmented with oak tannins that fade into a dry grassiness and citrus effervescence. It becomes a tad more tannic on subsequent sips, and overall is a very pleasant finish. 
This Maker's Mark Private Select definitely tastes very good, but it lacks a certain richness and fullness to it that prevents me from giving it "Top Shelf" status.
Maker's Mark Private Select Rating

BK Miller Meat and Liquor's Maker's Mark Private Select is a fragrant and flavorful bourbon that's honey, citrus, apple, and vanilla buttercream forward with added thyme and rosemary earthiness (probably from the staves). The nose is awesome, but the flavors lack a certain body and richness that hold it back just enough from being a "Top Shelf" bourbon, although it still tastes great.
For better or worse, retailers pick the staves while Maker's Mark picks the barrel of bourbon to be finished, so retailers lose a lot of control when they don't get to pick the barrel as well. I say this because I think the base bourbon holds it back.
This is the first Maker's Mark Private Select I've ever had, and I'm definitely enjoying it. I can't compare it to other Private Selects, but I believe that this is still better than many other wheated bourbons in the same price range such as 
Weller 107
(the standard batched releases).
I can't comment on Weller Antique 107 Single Barrels since I haven't had them yet. I believe that Maker's Mark makes some of the best wheated bourbons under $80, and this BK Miller Meat and Liquors Maker's Mark Private Select Bourbon reinforces my belief. I'll leave you with that hot take.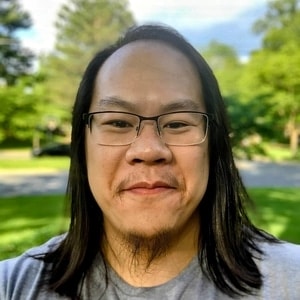 I have far too much fun writing about whiskey and singlehandedly running The Whiskey Shelf to bring you independent, honest, and useful reviews, comparisons, and more. I'm proudly Asian American and can speak Cantonese, Mandarin, and some Japanese.
There are no sponsors, no media companies, and no nonsense. Support The Whiskey Shelf by 
Buying Me A Shot
.
Comments are closed.