Old Ezra 7 Year 101 Review [In Depth]
Old Ezra 7 Year 101 Bourbon
Old Ezra 7 Year 101 Details
From the bottle:
Still bottled at an honest 101 proof, and aged the old fashioned way in new, charred, American white oak barrels for a full 7-years to provide a deep, rich, and extra smooth sippin' taste. Ezra Brooks is then charcoal filtered for an unmistakeable, unforgettable, mellow flavor.
Old Ezra 7 Year 101 overview
For years, companies have sourced Heaven Hill bourbon and sold it under their own label. One of the biggest ones was (and likely still is) Lux Row, who owns the Old Ezra, Ezra Brooks, Rebel (formerly Rebel Yell) and quite a few other bourbon brands.
With Old Ezra and Ezra Brooks, Old Ezra 7 Year, as well as the
12 year
,
12 year single barrel
, and
15 year
among others were sold across the decades. What a time to be a whiskey lover years back when it was easier to find age-stated bourbon on store shelves.
I personally remember initially seeing Old Ezra 7 Year 101 at Astor Place Wine and Spirits (in New York City) in summer 2018 and not buying it then for around $22. It's something I wish I had gotten, but oh well. Lucky for me, years later I stumbled into one in Japan, and redeemed myself by buying a bottle.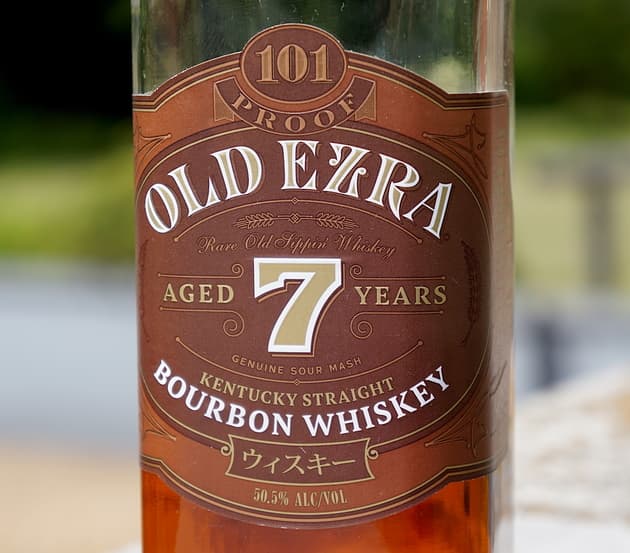 For better or worse, Old Ezra 7 Year 101 was discontinued (I think in 2018) and eventually replaced with Old Ezra 7 Year Cask Strength at more than double the price, although at a higher ABV. Heaven Hill also brought out their own 7 Year offering with
Heaven Hill 7 Year Bottled in Bond
at $40, more than doubling the price of the 6 year bottled in bond. So yeah, companies have been discontinuing some cheaper brands to release slightly improved versions at greater prices.
Let's get familiarized with this discontinued budget bourbon and what we might be missing out on in this Old Ezra 7 Year 101 bourbon review.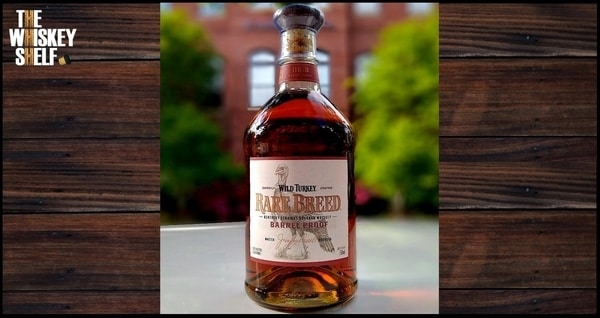 Old Ezra 7 Year 101 smell
Old Ezra 7 Year starts off with roasted caramel, caramel nougat, vanilla, roasted nuttiness, roasted oak, cinnamon, clove, dried apple, orange peel, and apricot, licorice, and a little graininess. The heat is very manageable for 101 proof as well, so far so good.
After swirling I smell roasty caramel and nutty sweetness, vanilla, roasted oak, peanut brittle, cinnamon, baked apple, orange peel, and licorice, so it more or less smells the same. I'm constantly reminded that this smells like Heaven Hill bourbon (because it was sourced from Heaven Hill).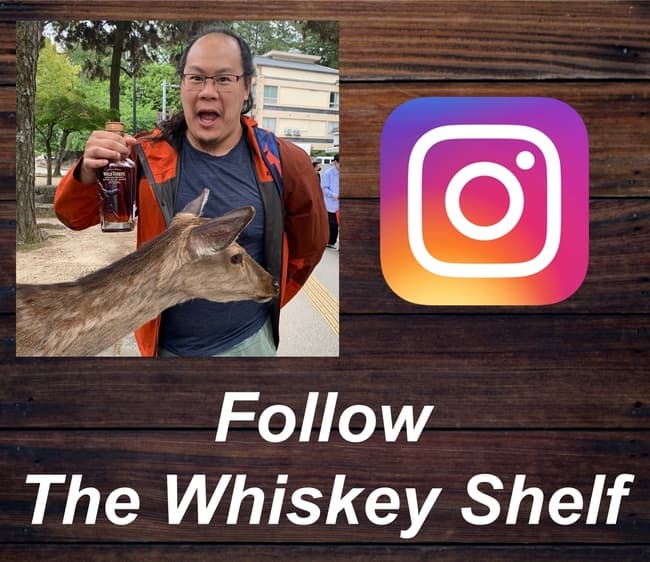 If anything, it's a toned-down version of a better barrel of
Henry McKenna 10 Year
. That means that it's a dark, roasty, and nutty bourbon with more gentle fruitiness and herbalness.
What it lacks in range and complexity, there's still a decent amount of richness with what is there.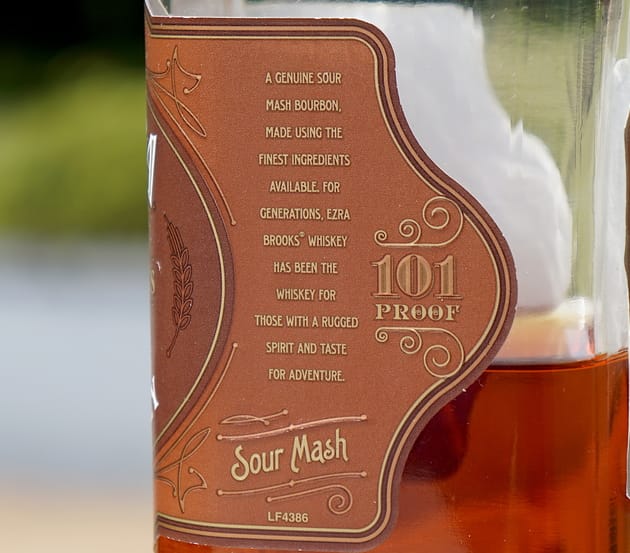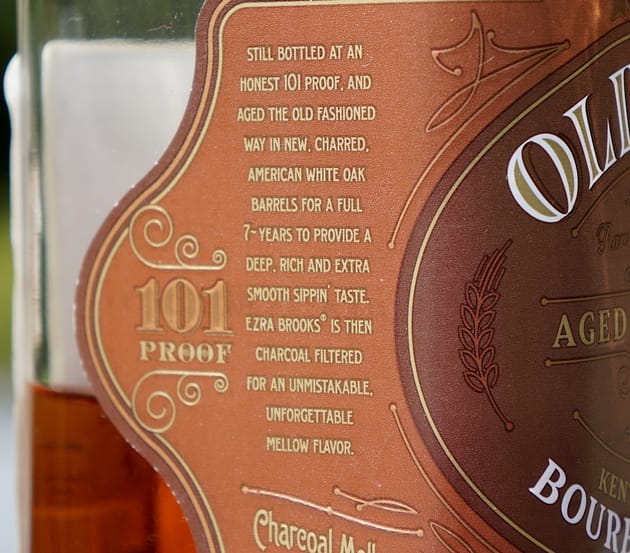 Old Ezra 7 Year 101 taste and aftertaste
The first sip greets me with roasted caramel, peanut butter, vanilla, dried apple and cherry, roasted oak, cinnamon, clove, licorice, dried grass, and nougat. What can I say, this tastes like Heaven Hill bourbon. And while Old Ezra 7 Year isn't all that complex, there's still some richness and body to enjoy with manageable alcohol burn.
With "chewing", Old Ezra 7 Year has roasted caramel, peanut brittle, cocoa powder, vanilla, licorice, fennel, roasted oak, cinnamon, clove, apple, and orange. It's a dark, roasty, and nutty bourbon with supporting fruit and spice that come far behind.
So overall Old Ezra 7 Year 101 tastes good with nice density, but it's straightforward too. I can tell that the range and complexity are starting to appear, but that won't truly come to fruition for a few more years.
The flavors carry on into the finish with roasted caramel, licorice, peanuts, roasted oak, cinnamon, and dried apple. Over time it fades into roasted oak and corn. After "chewing" I'm left with roasted caramel and oak, licorice, dried nuttiness, and pineapple. Old Ezra 7 Year gets a little minty after a while, which is a fun surprise.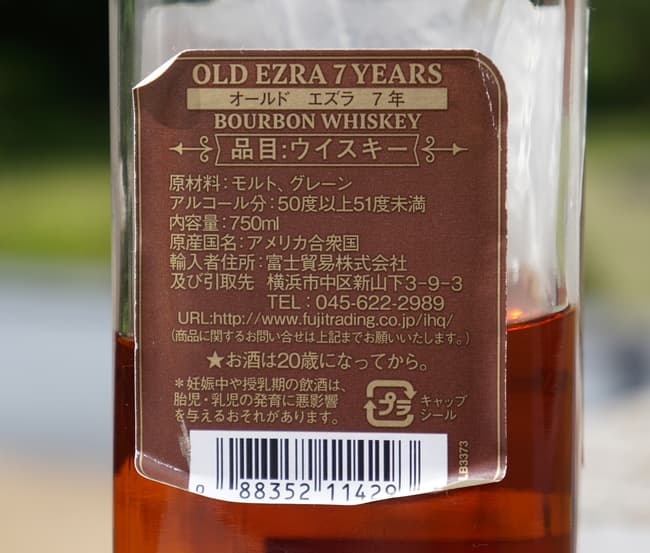 If you're shopping on Amazon, support The Whiskey Shelf by shopping through my affiliate link – Shop Amazon. I may earn a commission from your Amazon purchases.
Old Ezra 7 Year 101 Rating

Old Ezra 7 Year drinks like a Heaven Hill made bourbon through and through (in a good way), and reminds me of a more developed
Evan Williams Bottled in Bond
or less developed and rich version of Henry McKenna 10 Year (one of the better barrels).
So what you get here is caramel, nutty, oaky, and roasty richness that outperforms its previously $20-25 price, although it has room to develop more richness with what it has and a greater range of traits it doesn't. Then again, the
12 year
was there to offer that leap in richness and complexity.
Nonetheless, I'm sad that this was discontinued across the world (and
Virgin 7 Year 101
which is more or less the same bourbon), because this could have been a go-to and affordable staple for any bar. Unfortunately business sustainability and profits usually take precedence and Lux Row replaced it with the barrel proof version for more than double the price. Just another casualty of the bourbon boom.
And now that I've reviewed 
Old Ezra 12 year
, 
12 year single barrel
, and 
15 year
, I think Old Ezra 7 has the most in common with Old Ezra 15 Year because it leans in so hard on the roasty sweetness and oakiness.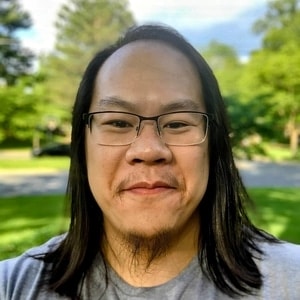 I have far too much fun writing about whiskey and singlehandedly running The Whiskey Shelf to bring you independent, honest, and useful reviews, comparisons, and more. I'm proudly Asian American and can speak Cantonese, Mandarin, and some Japanese.
There are no sponsors, no media companies, and no nonsense. Support The Whiskey Shelf by 
Buying Me A Shot
.