Hardin's Creek Jacob's Well 15 Year Review [In Depth]
Hardin's Creek Jacob's Well 15 Year Bourbon
Hardin's Creek Jacob's Well Details
Hardin's Creek Jacob's Well overview
With the Hardin's Creek brand, Jim Beam is bringing a new premium line of whiskeys to celebrate its long history and highlight different approaches to how they create whiskey. In the first of many annual limited releases, they rolled-out Hardin's Creek Jacob's Well 15 Year bourbon and Colonel James B. Beam 2 Year bourbon.
They went big right up front, going to two extremes with a very young ($80) and very old ($150) bourbon. The price for the 2 Year is suspect, but I won't go down that rabbit hole because this review covers Jacob's Well. $150ish for 15 years isn't so outrageous these days.
This isn't Beam's first foray into super-aged bourbon. There've been
$60ish 14-15 year old Knob Creek single barrel picks
(releases around 2018-2019), Knob Creek 15 Year, and Knob Creek 18 Year. Hardin's Creek Jacob's Well may just be their oldest limited release at 15 years 4 months old.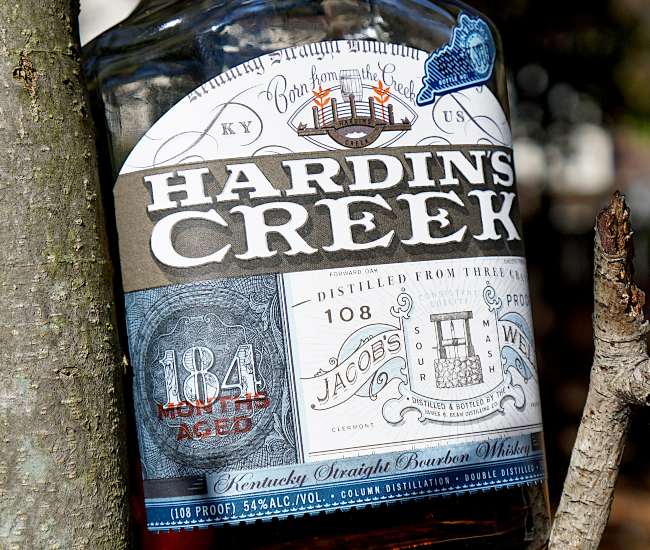 Bourbon this old is always a gamble because the oak makes or breaks the experience. If you're unlucky, it overpowers and feels like you're licking a burnt tree. If you're lucky, it provides a dark and rich foundation for everything else, lovingly hugging your senses. I've had my share of both types. But until you drink it, you never know what you're going to get.
Let me help you find out what you're going to get in this Jim Beam Hardin's Creek 15 Year bourbon review, because $150 is asking a lot. And FYI, you're about to see 9 photos from the booklet that came with the bottle and container.
Hardin's Creek Jacob's Well smell
Hardin's Creek Jacob's Well goes heavy on the dark and roasted oak, followed by dark chocolate, dried cherry, caramel, smores, cinnamon, baked apple, strawberry, and smoke. It is undoubtedly super oaky, but refined and controlled with a lot of dried fruit and sweetness to back up the oak.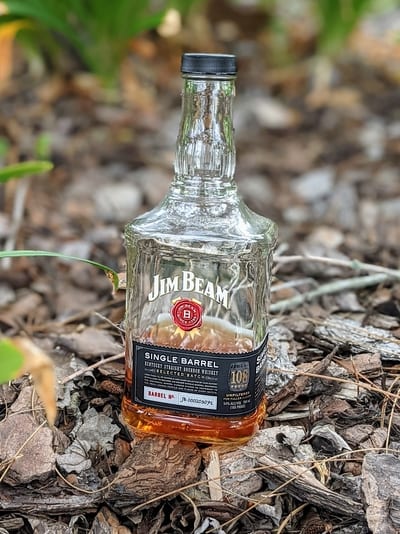 Over time I start to get a little bit of the delicate fennel and pineapple from the rye, so it's not one note. It's not overly burnt or astringent and harsh like
Wild Turkey 17 Year Bottled in Bond
was. Sure, 15+ years can be very oaky, but there are better ways to do it, like how Jacob's Well does it.
After swirling and 7-8 minutes of rest, more dried cherry and apricot come to the front as the heavy oak seemingly takes a little more time to settle back in. It's a bit more fruity up front with dry and dark oakiness. After a few more minutes, it settles back into the dark and heavy oakiness and sweetness. This definitely needs 10-15 minutes of rest in the glass to get the full scent experience and also let the heat mellow because there's a little bite.
The fruit and oak swirl around, so some sniffs are a bit more fruity and others more oaky. The dried cherry, apricot, and apple fruitiness and caramel still slightly lead the way, but followed closely behind with an army of roasted oak, dark chocolate, coffee beans, cinnamon, and smoke. There's minimal nuttiness too, for those who don't like that kind of thing. This sounds contradictory, but Jacob's Well is both subtle and a hammer at the same time.
It's all great, with a good amount of underlying heft, but it's not quite as round as say a
dusty Wild Turkey 8 Year
. That's not a fair comparison, but the point is that it has above average, but not heavy, richness and depth. I think it may have more in common with
1994 Wild Turkey Tradition
, but is way less hot even at a higher ABV.
Hardin's Creek Jacob's Well taste and aftertaste
It starts with dense caramel, toffee candy, vanilla, chocolate, dark dark dark roasted oak, dried cherry and red apple, cinnamon, clove, and licorice and pineapple in the back. It's oily too. I can feel it stick to my mouth and leave a drying sensation. The smokiness and roastiness swell towards the end right as I swallow. That is so good.
I was so let down by Wild Turkey 17 Year Bottled in Bond because it was so oaky, astringent, and dry, but Jacob's Well has leagues more sweetness and fruitiness to provide a complete experience even with all that oak. At the same time, I admit that it's not super varied, but wrangling the roasty and burnt oak is a craft in and of itself.
After "chewing" there's roasted caramel and heavy dense roasted oak, vanilla, dried cherry, dark chocolate, coffee grounds, apple, cinnamon, nutmeg, and a little licorice. The jostling opens up more of the nice body, viscosity, and oiliness.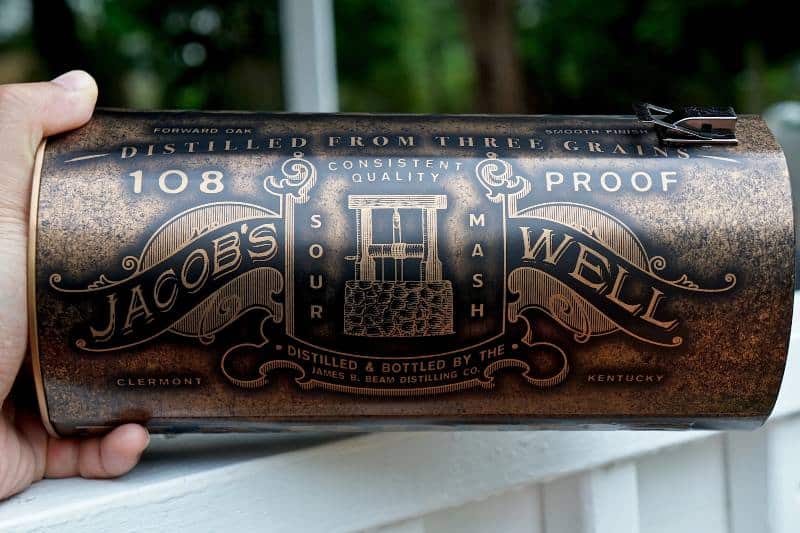 It's oak-forward and a little savory, like a heavily toasted smore, yet sweet and fruity enough so it's never unpleasant. The vanilla occasionally has a bright pop, as if vanilla ice cream just hit my tongue, as well as a pop of dried fruit right as I swallow. It's kind of like a roasted black forest cake or 85% dark chocolate.
Hardin's Creek Jacob's Well 15 Year becomes a bit more fruity with every sip as my tastebuds adjust to the oak, so there is a smaller delicate side to it if you have the patience to get there. That's a big plus for me because it could easily become overbearingly oaky as it builds in my mouth. Still, I wish there was a little more dried berry for extra variety, because it still goes super hard on the oaky notes.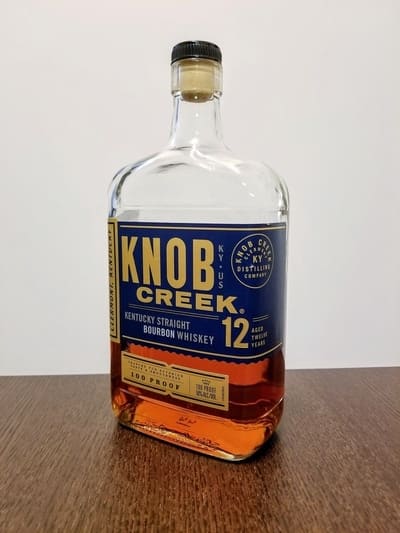 The oak keeps going into the finish with dark roasted oak, dark chocolate, coffee grounds, caramel, vanilla, and cinnamon. Over time this smokiness builds, almost like a fire coming to life, leaving an Islay-like peat sensation minus the vegetal and mushroom-y traits. Then, that smoky oak and caramel chug on for a solid 3-4 minutes.
After "chewing", it leaves a lot of roasted oak and dark chocolate, then caramel, vanilla, and cinnamon. It kind of feels like roasted vanilla ice cream with oak chips in it, which might sound weird. That sweet oak goes on and on. I guess it's cigar time.
Here's a key point to remember, if you don't like dark and roasty in general, then this isn't for you. If you enjoy that type of roasty coffee / chocolate, get on board.
If you're shopping on Amazon, support The Whiskey Shelf by shopping through my affiliate link – Shop Amazon. I may earn a commission from your Amazon purchases.
Hardin's Creek Jacob's Well Rating

I think that Hardin's Creek Jacob's Well 15 Year is incredible, but it's not for everyone. It a sweet oak bomb that blows up in my senses and makes me smile. For some reason, people go crazy over
Booker's
(was a great $50-70 value back in the day), but this is a huge (and oaky) upgrade considering how expensive Booker's is now.
It's delightful for the person who loves to eat 80-90% dark chocolate, drinks coffee black (or with a little bit of whole milk), or likes smores close to the edge of being so burnt that it's inedible. It pushes the darkness and oakiness to a bit of an extreme in an amazing way, but doesn't topple off the cliff.
I keep mentioning oak, 95% in a positive, because I've had my fair share of over-oaked 15+ year bourbons that lacked much else, including
Hunt and Gather 15 Year
(made with some special Jim Beam mashbill),
Old Ezra 15 Year
(Heaven Hill), and
Wild Turkey 17 Year Bottled in Bond
. Jacob's Well digs deep and brings the extra stuff you want for a more complete and enjoyable experience like roasted dark sugar, dried cherry and apple, oak spices, and light herbalness.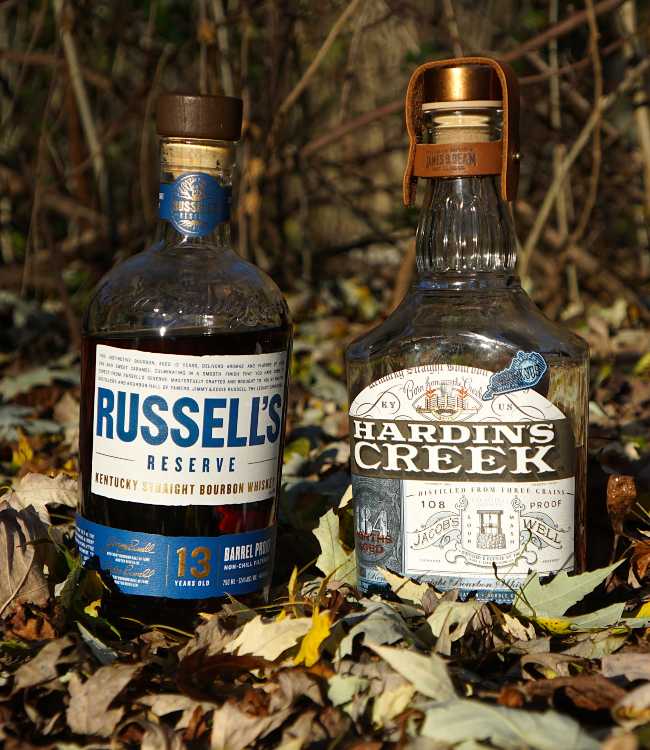 As incredible as the oak is, it ultimately falls into the same shelf as
Lux Row 12 Year
– has amazing oakiness but could have used a little more non-oak to round it out. A 6 month Armagnac, Port, and/or Sherry finish would have been the final cherry on top to make it a bonkers amazing release.
From my experience with all things Jim Beam and bourbon in general, Jacob's Well 15 Year is unique and stands out as one of Jim Beam's best releases in recent years, and a great bourbon overall. It feels like the amped-up version of the already awesome
Knob Creek 12 Year
, and a more refined and mature version of the brash Booker's.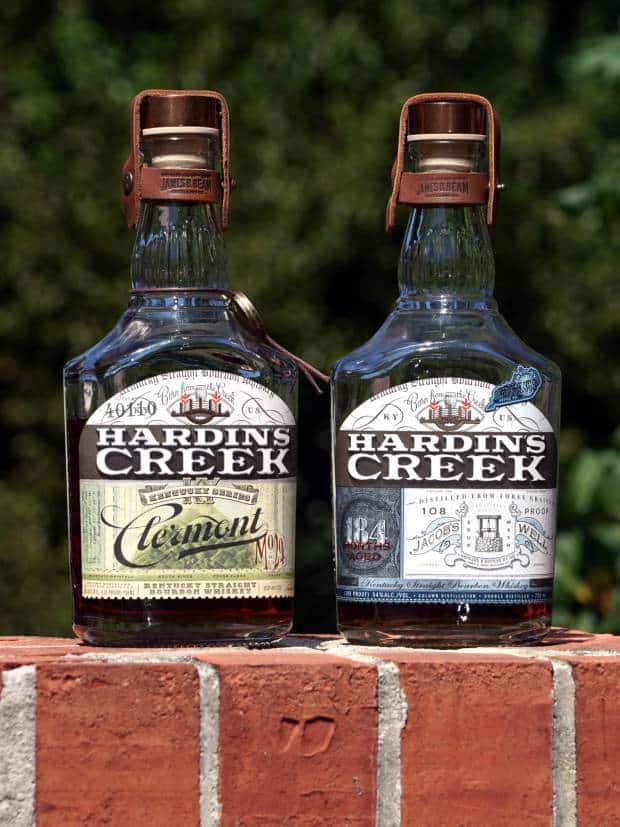 There are some caveats though. I haven't had Knob Creek 15 Year, pre-2000 Booker's, or Booker's Anniversary Releases (but has anyone really?), so I can't draw complete comparisons to what are probably some of Beam's oldest / all-time best bourbons.
$150ish is a lot of money, so you'll have to ask yourself how much you like oaky bourbon, although a very artfully blended one. At least as of when I'm writing this review, there's not much hype around it, but it's one worth considering before people possibly catch-on and it disappears forever.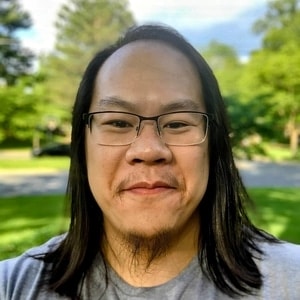 I have far too much fun writing about whiskey and singlehandedly running The Whiskey Shelf to bring you independent, honest, and useful reviews, comparisons, and more. I'm proudly Asian American and can speak Cantonese, Mandarin, and some Japanese.
There are no sponsors, no media companies, and no nonsense. Support The Whiskey Shelf by 
Buying Me A Shot
.