Wild Turkey 17 Year Bottled in Bond Review [In Depth]
Wild Turkey 17 Year Bottled in Bond
Wild Turkey 17 Year Bottled in Bond Details
From the company website:
This 17-year-old Kentucky straight bourbon whiskey is designated Bottled-In-Bond, a certification that guarantees a strict production process and ensures incomparable flavor and consistency.
To carry the bonded label, the bourbon must be the product of one distilling season from one distillery, aged in a federally bonded warehouse, and artfully bottled at 100 proof. Master Distiller Eddie Russell identified this unique, high aged liquid and pledged to share it with discerning whiskey connoisseurs around the world.
Wild Turkey 17 Year Bottled in Bond overview
Oh boy, 17 year old Wild Turkey bourbon! In 2020 (what a shit year), Wild Turkey released their 4th edition (5th if you want to include the one-off Australian release) of their annual Master's Keep whiskey. All but one of them is bourbon.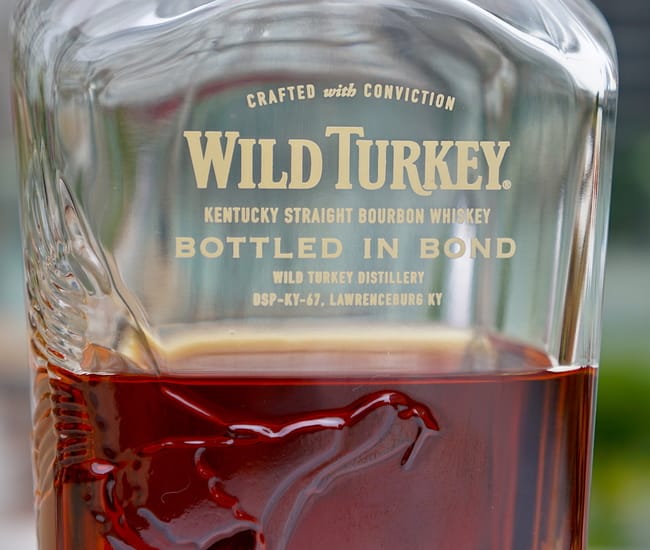 The last time Wild Turkey sold a 17 year old bourbon was well…actually in 2017/2018 with the 17 year old bourbon that had traveled over 200 miles for various reasons. But, the last time they sold one that was also 100+ proof bourbon was in 2006, with the 17 year 101 proof Tradition. And from what I can tell, that bottle is super valuable now.
So if we do the math, the bourbon in this 17 year bottled in bond was distilled in or before 2003, of course in the same distilling season (spring or fall per bottled in bond rules). Wow, that feels like a lifetime ago. I mentioned before because the barrels could have been dumped even earlier and held in stainless steel until they wanted to bottle and sell it.
At this point, Master's Keep 17 Year Bottled in Bond has been out for a few years and is long gone from most retail shelves…in the US at least. I happened to buy it in Japan, a few years after it was released, for $115.
Because the bottle was released in Japan during Covid, it just sat for a while. I guess Japanese people didn't want to spend $150+ on bourbon, because they discounted it to my benefit.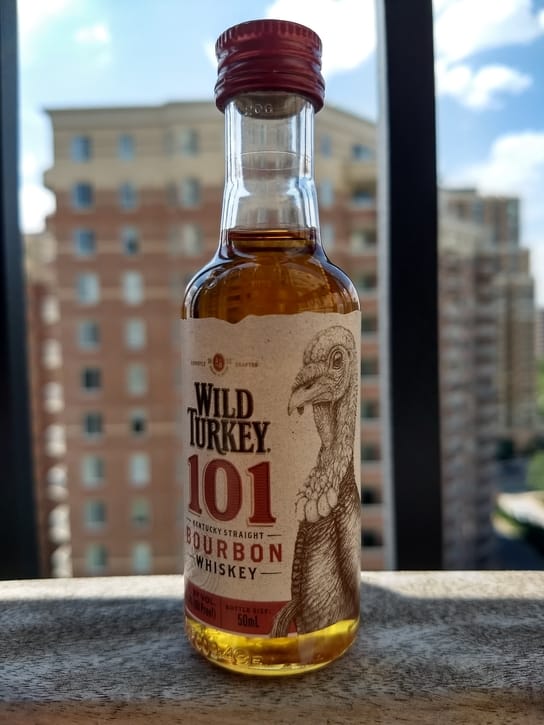 But am I really that lucky? Let's find out what some of the oldest bourbon Wild Turkey has to offer in this Wild Turkey Master's Keep 17 Year Bottled In Bond review.
Wild Turkey 17 Year Bottled in Bond smell
The dried fruit is there, buried behind all that roasted oak and spice. It's super oaky with some bite and harshness.
After swirling, astringent roasted oak comes to the front followed by caramel, dried cranberry and apple peel, cinnamon, clove, coffee grounds, and light licorice.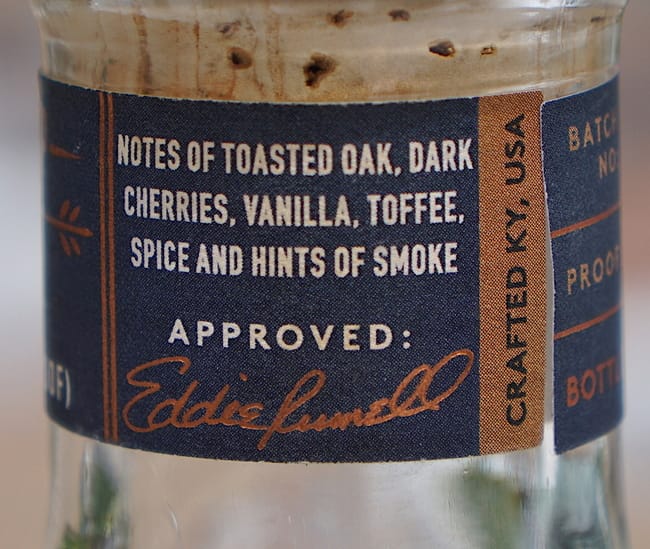 It's oaky, oaky, and more oaky. It doesn't totally dominate the sweetness and fruitiness, but the oak and spice are the first, second, and third traits while everything else is behind. I hope you love wood, because it's mostly one-dimensional. For me, the oak and alcohol have more bite than I'd like, so I'm not so enamored by this Master's Keep.
Wild Turkey 17 Year Bottled in Bond taste and aftertaste
Wild Turkey 17 Year Bottled in Bond starts with roasted caramel and slightly astringent and heavily roasted oak, followed by vanilla cream, cinnamon, clove, red apple peel, dried orange peel and cherry, licorice, and cocoa powder.
It's obviously super oaky and roasty, but also somewhat astringent and harsh. I don't love astringency (I don't think anyone does) and that was the downfall of
Wild Turkey 12 Year from 2010
, which I had very high hopes for.
"Chewing" doesn't make it better, with slightly astringent roasted oak, caramel, and vanilla, then more roasted oak, cocoa powder, licorice, dried cranberry, cinnamon, clove, roasted grains, and burnt caramel nougat. There's not much in the way of depth or complexity, just levels and levels of oak and oak-related traits.
Roasted oak, cinnamon, nutmeg, more roasted oak, caramel, vanilla, and red apple peel cling into the finish. "Chewing" leaves a similar aftertaste with roasted oak, cinnamon, tobacco, vanilla cream, licorice, dried grass, and some astringency. Master's Keep 17 Year Bottled in Bond is very oaky, roasty, and grassy, but you already knew that at this point.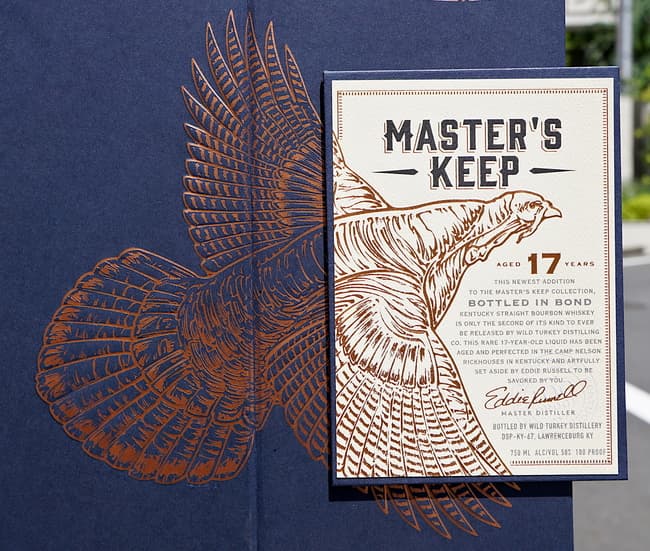 Wild Turkey 17 Year Bottled in Bond is supremely oaky and one-dimensional with quite the spicy bite that makes it feel noticeably unbalanced and borderline overoaked. There's just enough caramel, fruit, and herbalness to keep it off the edge, but it's teetering.
If you're shopping on Amazon, support The Whiskey Shelf by shopping through my affiliate link – Shop Amazon. I may earn a commission from your Amazon purchases.
Wild Turkey 17 Year Bottled in Bond Rating

There's an expression in Cantonese, "aiyahhh", that is an emotional response that means a combination of "oh no", "that's not good", "what are you doing?", and general exasperation. That's how I feel about Wild Turkey 17 Year Bottled in Bond: exasperated and wondering why Wild Turkey released this in this way…"aiyahhh". If you've heard about
Uncle Roger (link to a Youtube video)
, then you know what I'm talking about.
While the 17 year age statement looks great on paper (and bottle / box), you also might have suspected that the oak would have an outsized presence. You would be absolutely right, because it's so oak and spice forward (and astringent enough that it's kind of unpleasant) that I can't fully enjoy the good that is there, "aiyahhh".
And there is good underneath that keeps it in "Mid Shelf+" but far from "Top Shelf" territory. The roasted sugar and dried fruit try to push more to the surface so they can be a bigger part of the experience. They just rarely are able to break the surface, constantly batted down by the dry oak and spice, "aiyahhhh".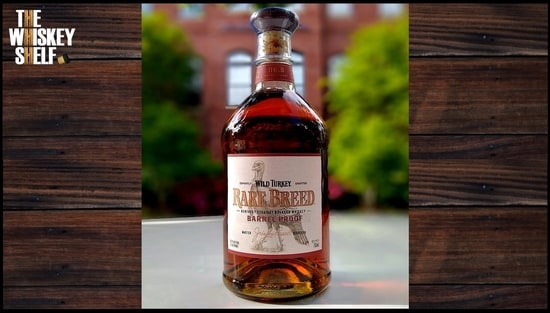 I've never licked a tree before, but I imagine Wild Turkey 17 Year Bottled in Bond tastes like that with some caramel and vanilla drizzle. This is the perfect bourbon for someone who just absolutely loves oak. There are "peat heads" who love super smoky Scotches (I'm sort of one), and I wonder if "oak heads" exist who just love licking and smelling trees, or enjoying super oaky bourbon.
I'm curious about how the Russell's decided on this release. In the planning process, I wonder if they realized that they had to dump these barrels as soon as possible or risk them being way too overoaked to blend or bottle: oak concentrate.
The Russell's had to have sampled this first before deciding to bottle it…right? If that's the case, someone must have made the executive decision and said, "fuck it, sell it as is". And I say, how could you approve this? "Aiyahhh".
But I recognize that everyone's senses are different, so some absolutely love this release. Maybe the Russell's did too and I'm an outlier. I'm also not financially responsible for selling more bourbon, so maybe some business decisions were made for the 17 year to be released as it was. All I know is that I bought this hoping for something special, and it fell very short, "aiyahhhh".
Just me being a backseat blender, but these barrels might have been great blended with a 6-8 year old bourbon finished in honey or port, so the 17 year old oak and spice could better complement the younger and sweeter bourbon + finish. Or, blending it with some fruitier barrels destined to be Russell's Reserve Single Barrel to amp up the mature undertones and overall depth.
I'm not impressed. If you're thinking about getting one through trade, auction, whatever, I don't recommend that you buy it to drink unless you madly love oak. It's an entirely different thing if you're trying to complete the set and don't care so much about how it drinks. Wild Turkey can do way better than this, "aiyahhh".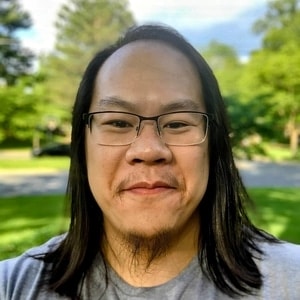 I have far too much fun writing about whiskey and singlehandedly running The Whiskey Shelf to bring you independent, honest, and useful reviews, comparisons, and more. I'm proudly Asian American and can speak Cantonese, Mandarin, and some Japanese.
There are no sponsors, no media companies, and no nonsense. Support The Whiskey Shelf by 
Buying Me A Shot
.