Wild Turkey Rare Breed Rye Review [In Depth]
Wild Turkey Rare Breed Rye
Wild Turkey Rare Breed Rye Details
From the Wild Turkey website:
"Crafted in one of the few distilleries to remain dedicated to the art of rye whiskey, Rare Breed Rye is a blend of non-chill filtered rye. It is barrel-proof, meaning that it's uncut, bottled directly from the barrels at the proof it is reached in those barrels. It is sister to award-winning Rare Breed bourbon and the first permanent super-premium rye in the Wild Turkey family."
wild turkey rare breed rye overview
In 2020, we finally got Wild Turkey Rare Breed Rye. While this is far from Wild Turkey's first attempt at rye whiskey, for some reason this is the first time they have released it under the Rare Breed label. Up till now, they've had Wild Turkey Rye 81 / 101 proof, Russell's Reserve 6 year and Single Barrel ryes, and the 2019 Wild Turkey Master's Keep Cornerstone Rye.
Like many of the other major Kentucky distilleries, Wild Turkey Rare Breed Rye uses 51% rye in the mash, the same as Heaven Hill and Buffalo Trace (supposedly). Let's learn more about Wild Turkey's newest rye whiskey in this Wild Turkey Rare Breed Rye review.
wild turkey rare breed rye smell
Wild Turkey Rare Breed Rye starts off with white sugar, pineapple, citrus, licorice, and anise followed by fennel, rosemary, thyme, roasted oak, cinnamon, vanilla, and just a little bright strawberry shortcake. At times, parts of it come together like pineapple drizzled in orange syrup, a fragrant addition.
This is unmistakably rye whiskey, and skews more sweet and tropical rather than earthy and vegetal, so it smells more like MGP or Canadian rye and less like Heaven Hill or Buffalo Trace rye. And with all the time the whiskey has been sitting in the bottle and the 30 minutes in the glass, there isn't much heat either.
After swirling, I smell candied pineapple, citrus, licorice, and anise with darker honey, fennel, caraway seed, roasted oak, toasted vanilla, and some rosemary and thyme earthiness, as well as a little bit of strawberry fields dessert. The brighter fruitiness, tropical character, and pineapple-forward traits remind me a lot of Kooper Family Rye, also a nice-smelling rye whiskey.
Simplify put – I like how Wild Turkey Rare Breed Rye smells, but I wouldn't say that anything is really attention grabbing or unique. It's a solid rye.
wild turkey rare breed rye taste & aftertaste
Wild Turkey Rare Breed Rye is loaded with citrus, licorice, pineapple, honey, and anise followed by lighter roasted oak, cinnamon, thyme, and fennel with some caraway seed rye breadiness. It starts sweet followed by a small surge of herbal and vegetal notes, with the oak remaining generally subdued. That combination of flavors and oak presence makes me think that this is about 5-6 years old.
With "chewing", more herbal and sweet black tea comes out with honey, lemon, pineapple, white sugar, vanilla, rosemary, caraway seed, oak, and clove. Rare Breed Rye skews a little more sweet, fruity, and herbal with a little less earthiness and vegetalness, and the fairly hefty ABV stays out of the way. 
Now, as much as I enjoy the flavors, nothing stands out to me as particularly interesting or exceptional. Again, it's a solid rye, but is nothing particularly special.
The finish leads with lighter pineapple, licorice, honey, rosemary, and oak tannins that become a little more vegetal and earthy with time. It reminds me of the New Riff Single Barrel Bourbon I reviewed (it's very earthy and vegetal), but a tad less earthy. 
After "chewing", I'm left with a bit more lingering heat with honey, lemon, pineapple, black tea dregs at the bottom of the cup, oak tannins, and clove – a solid finish to a solid but not exceptional rye whiskey. 
If you're shopping on Amazon, support The Whiskey Shelf by shopping through my affiliate link – Shop Amazon. I may earn a commission from your Amazon purchases.
Wild Turkey Rare Breed Rye Rating

Wild Turkey Rare Breed Rye smells and tastes quite good, providing a well-balanced and enjoyable experience that's primarily sweet and herbal, and less vegetal and earthy.
The downside is that it doesn't stand out in any way; and as the list of very good to exceptional rye whiskey grows, Rare Breed Rye will likely get lost in the shuffle, although the Wild Turkey name will always grab people's attention. 
This is a solid rye whiskey with a household name, and maybe that's good enough. Honestly, I really expected more from this rye given how much I like Wild Turkey Rare Breed Bourbon.

This is purely speculation, but I think the main thing holding Rare Breed Rye back is that it leans on the younger side, maybe 5-6 years old with not a lot of older whiskey in the blend. 
As a result, it lacks some of the depth and richness of something older, although I've had a few ~6 year old ryes that were amazing. Still, if you like rye whiskey, I believe that you will like Wild Turkey Rare Breed.
If you're looking for a great rye whiskey, you're probably better off looking elsewhere. For about the same price, I recommend 
Sagamore Spirit Barrel Select
, which should be similar to Rare Breed Rye, or 
Pikesville Rye
, a wonderful rye that's very different. Even Knob Creek Rye gets you about 80% there at almost half the price.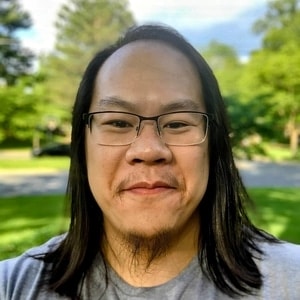 I have far too much fun writing about whiskey and singlehandedly running The Whiskey Shelf to bring you independent, honest, and useful reviews, comparisons, and more. I'm proudly Asian American and can speak Cantonese, Mandarin, and some Japanese.

There are no sponsors, no media companies, and no nonsense. Support The Whiskey Shelf by Buying Me A Shot.