Old Forester 1910 Review [In Depth]
Pure Kentucky Bourbon 2006 Details
Distillery: Old Forester
Type & Region: Bourbon, Kentucky, USA
Alcohol: 46.5%
Composition: 72% corn, 18% rye, 10% barley
Aged: At least 4 years
Color: 1.8/2.0 on the color scale (old oak)
Price: $50-60
From the company website:
On October 22nd. 1910, a fire on the bottling line halted production of Old Forester. Mature whisky ready to be bottled, instead was stored in a secondary barrel. What emerged was a delightful whisky, remarkable enough to become an entirely new expressions – Old Fine Whisky.
suntory hakushu whiskey overview
I'm fairly certain that Old Forester 1910 is one of the best selling double oaked bourbons on the planet, if not the best. It's either that or
Woodford Reserve Double Oak
. You've probably heard about it, and there's a chance that you've had it before.
The whiskey row series as a whole, spanning 1870 Orignal Batch, 1897 Bottled in Bond,
1920 Prohibition
, and this 1910 are meant to commemorate and recreate a part of Old Forester's extensive history. I don't know how true the story actually is about the fire that Old Forester mentioned (and it could be exactly as Old Forester describes it) but re-barreling bourbon in virgin oak barrels in general is fun.
Old Forester 1910, at its core, is Old Forester 100 proof dumped into additional oak barrels and then watered down to 46.5%. The length of finishing is undisclosed, unlike with Sagamore Spirit Double Oaked (double oaked for a wild 15 months), but the fact that the bourbon is diluted to 100 proof before double barreling is an interesting fact.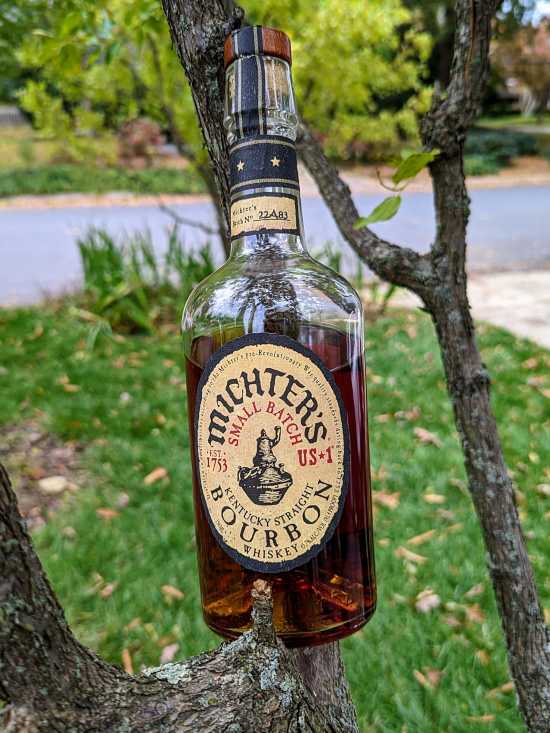 Just in case you don't fully understand what double oaked means, which is ok, I'll try to explain. Bourbon and rye must be initially aged in virgin charred oak casks, meaning it's never held any other liquid in it before, except water. While sitting in the oak barrels, the whiskey and oak interact, leading to scents, flavors, and colors being infused into the whiskey.
The double oaked part happens when the whiskey is dumped out of the first barrel and into another virgin charred oak cask. This leads to even more oak interaction that leads to more traits. The company can also control how charred the second barrel is, among other things, to influence how much interaction there is.
This is an expensive undertaking. One barrel already is pretty expensive, so using a second one becomes that much more expensive. Not only that, the secondary barrel is then no longer considered a "virgin barrel", so it can't be used as the primary (aka first) barrel to age bourbon. It can only be used as a secondary barrel or used to create American whiskey, which is one general term for whiskey aged in used oak. There's a lot of nuance there and my explanation covers a piece of it.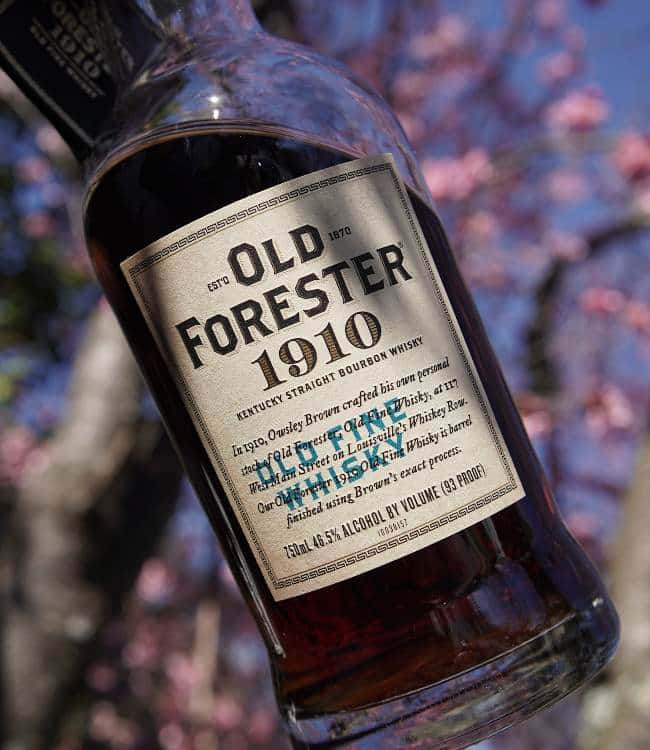 But then you might ask, why not just leave it in the original barrel for longer? The over-simplified answer is because whiskey ages differently over time. The company may also want to introduce a barrel with different traits to change it up. There's a lot more nuance to this part too, but that's for another time.
The last point I'll mention before I get started is that this is a slightly older bottle sporting the original label, not the updated one that's more white and less beige. I'm not saying that it makes a difference, but that should help explain why your bottle might look different than the one in this review.
This is one of the most popular double oaked bourbons, so let's find out why that might be the case in this Old Forester 1910 review.
Old Forester 1910 is dark and roasty up front – caramel, chocolate, vanilla buttercream, cherry syrup, oak that's dark but not so intensely burnt, orange peel, roasted banana, caramel nougat, and a dusting of ground coffee and cocoa powder. As usual, there's that more viscous "nosefeel" meaning that it feels more pillow-y and fluffy.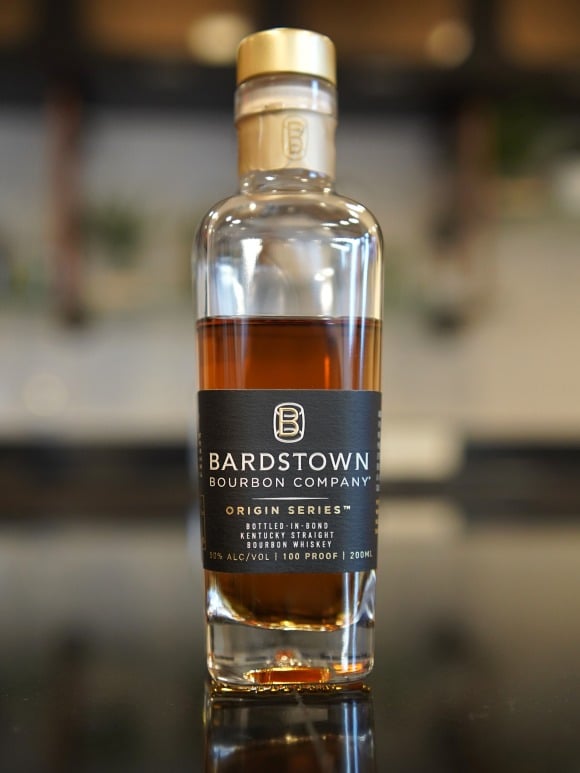 As one might expect from the second helping of virgin oak aging, there's a lot of the darker sweetness and even black forest cake with some vanilla frosting. It smells great and surprisingly rich, even at 46.5% ABV. It feels like there's more to it. For not at all useful context, I reviewed the newest
Wild Turkey 12 Year
the day before I did this review, and I can tell that there's some overlap there with the dark oak, chocolate, and just a little berry.
After swirling, freshly ground coffee comes out first, followed by roasted caramel, vanilla, lightly burnt ripe banana, roasted oak, dark chocolate, cinnamon, candied cherry and red apple peel, and hazelnut (think Nutella). The scents have become more mocha-y with more sweet roasted coffee and oak, and more subdued fruitiness. As oaky as it is, it's still not tannic or overly burnt.
Old Forester 1910 taste and aftertaste
My first sip has roasted caramel and banana, vanilla, dark roasted oak, cinnamon, chocolate, clove, dried cherry, baked red apple, and some slightly unripe banana that's a little vegetal and earthy. Old Forester 1910 is a dark, sweet, oaky, and spicy bourbon with a lot of oak influence, although not overdone for me.
This is a somewhat contradictory statement, but the Brown Forman viscous mouthfeel is there, as is the oaky sweetness, but the intensity and actual richness of flavor isn't all there. I'm not stating that it's thin, but the ABV is a clear detractor from could have been amazing.
After "chewing" I get roasted caramel, fluffy vanilla cream and toasted banana chips, lightly bitter dutch processed cocoa powder (not like sweet milk chocolate) and ground coffee, red apple peel, roasted oak, cinnamon, and dried cherry. It's a mix of dark chocolate banana covered in a coffee-infused syrup and cinnamon.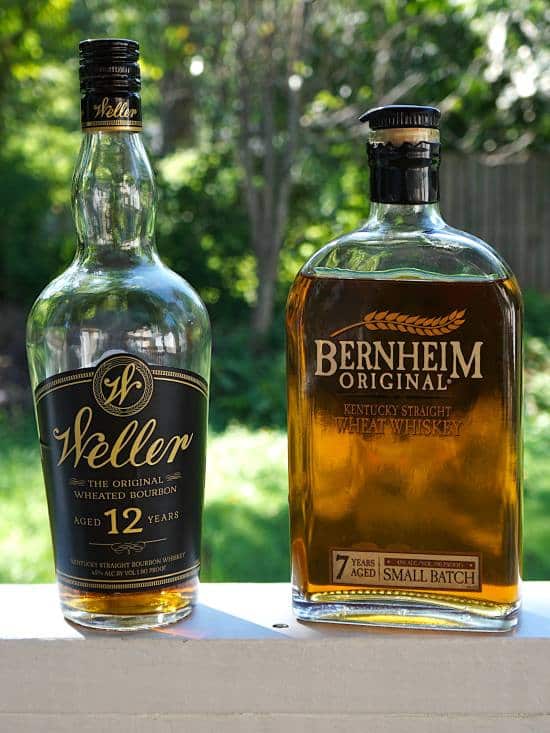 After "chewing", I'm left with roasty caramel and bitter chocolate, vanilla, lightly vegetal unripe banana, and cinnamon with lingering dark chocolate. This time Old Forester 1910 has a more noticeable Three Musketeers chocolate candy vibe.
The finish starts with more roasted caramel and banana, roasted oak, orange and apple peel, cinnamon, and long-lasting roasted oak, lightly bitter cocoa powder, and lightly unripe banana. Think of it like a dark chocolate covered banana.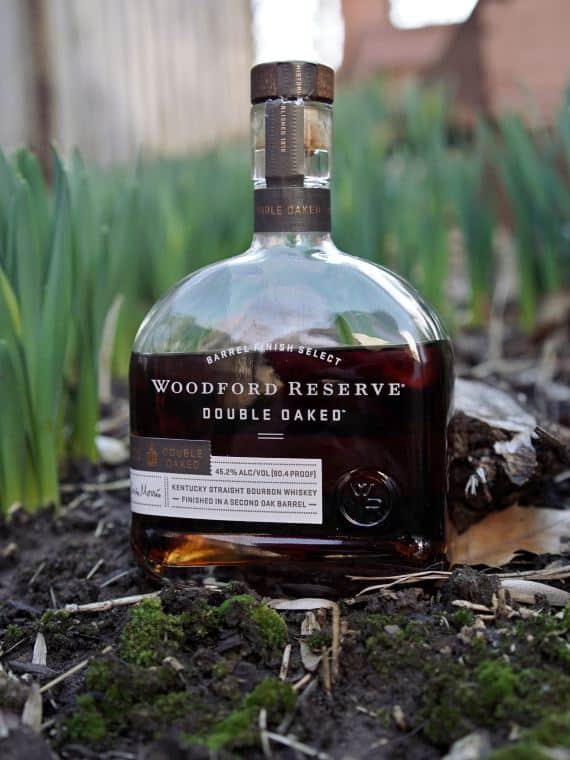 Old Forester 1910 is delicious with surprisingly sufficient density, but it doesn't hold up nearly as well as the scents do. The over-done dilution is a killer, power-washing away potential. Being familiar with
Old Forester 86 Proof
, the extra oak aging does wonders for the base bourbon, which is solid but has some rough alcohol edges. At the same time, I guess the lower ABV has the benefit of getting you drunk less slowly, instead of a barrel proof whiskey pummeling your sobriety in an instant.
The slightly more accentuated oaky / dark chocolate bitterness isn't for everyone, but I personally enjoy black coffee and dark chocolate, so it fits right in with other things I enjoy. I guess I can call it a tasty session bourbon with a lot of character that I wish was in the low 50% ABV area.
I've unfortunately lost some Glencairn's while in transit, and that made me very sad. So, I wised up and bought this Glencairn Travel Case that comes also comes with 2 glasses so I don't need to worry so much about them breaking. I think it's great, and I think you'll love it too.
Seriously, if you already have glasses, protect them.

Alright alright, Old Forester 1910 delivers quite an interesting experience, but the main thing holding it back is the not-quite dense enough flavor. Nonetheless, it's a fairly compelling option from Old Forester. I'm conflicted because the scents are "Top Shelf", but the flavors don't have quite the same level of impact to also push it into the same territory. All things considered, that means that I think it's a really good bourbon, but I don't confidently think that it's "Top Shelf".
I enjoy the oak-driven chocolate, coffee, and spice that provide a unique twist. The Brown Forman viscosity is an added bonus to fill out those dark and oaky notes, but I also recognize that this may also not be for everyone. That level of oak is an acquired taste to say the least.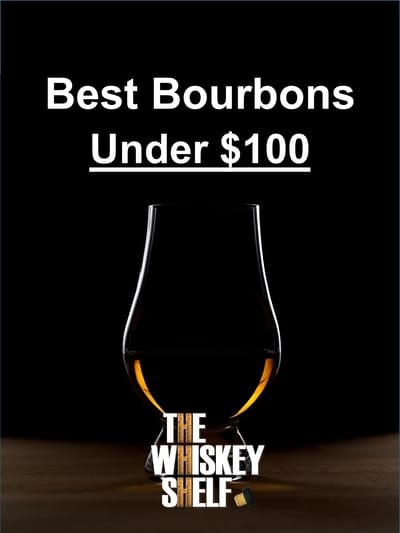 For some, it could be too bitter and burnt, although that isn't the case for me. Putting it another way, this is a great bourbon for those who drink black coffee (or with a little milk / creamer) and/or prefer to eat dark chocolate. If you have to bury your coffee in a lot of milk and sugar, and/or can't stand the taste of dark chocolate, then I don't think this will be pleasant for you.
I just loathe the ABV. I get it, they dilute the bourbon to 100 proof before dumping it into the secondary oak barrels to get less intense and less burnt character from the oak, but what comes out doesn't need to be further diluted. Maybe I'm wrong…maybe 46.5% ABV is close to what comes out of the barrel. If it isn't, I wish that Brown Forman would stop with the lower ABV nonsense. I'm even complimenting you on how tasty Old Forester 1910 is at 46.5% ABV, but you're (probably) leaving so much on the table.
Maybe this is a good way to explain it – I prefer Snickers or Mars Bar over Three Musketeers because I feel like it has more substance, although I'd still happily eat a Three Musketeers candy bar (Old Forester 1910 in this case). I want more density, and I wish Old Forester 1910 had more of it in the flavors.
Nonetheless, it's an interesting option for around $60, which is what I paid. It's unique, interesting, and I'll admit, something slightly easier drinking that won't hit me as hard as the cask strength stuff. Yes, there are times where I want a slightly lower ABV whiskey. I guess the caveat is that I reviewed an older bottling, so the newer version with the updated label may be different. I haven't had the new one yet, but the old label version is delicious.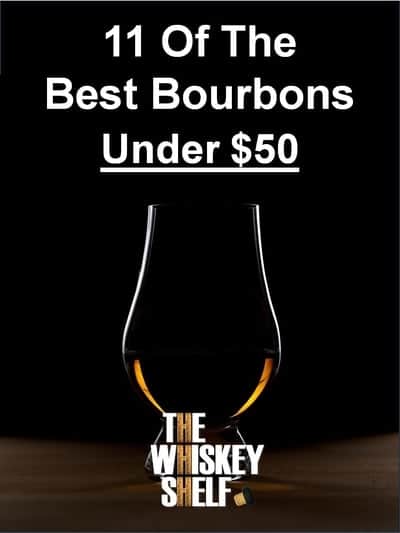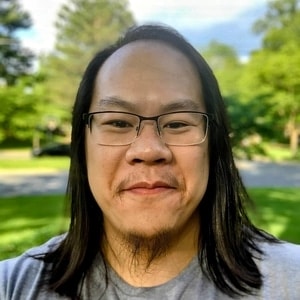 I have far too much fun writing about whiskey and singlehandedly running The Whiskey Shelf to bring you independent, honest, and useful reviews, comparisons, and more. I'm proudly Asian American and can speak Cantonese, Mandarin, and some Japanese.
There are no sponsors, no media companies, and no nonsense. Support The Whiskey Shelf by 
Buying Me A Shot
.