Old Forester 1910 vs Woodford Reserve Double Oaked​Comparison
Old Forester 1910 vs Woodford Reserve Double Oaked
Two double oaked bourbons from Brown Forman
If you didn't know already, Old Forester 1910 and Woodford Reserve Double Oak both come from Brown Forman, the company that owns Old Forester and Woodford Reserve. They're both double oaked Kentucky bourbons at about 45% ABV (give or take 1-2%) and cost about $55-60. Apart from the name and bottle shape, there is a lot in common at face value.
Not that this is necessarily indicative of anything else, I've found that Jack Daniel's Old. No.7 and Old Forester 86 Proof are quite similar. Old Forester 86 Proof is better in virtually every way, but there's a lot of overlap. I wonder if that same theme carries over into this comparison, where one is going to be heads and shoulders better than the other.
Then there's the practical understanding and application of it, because not everyone has the discretionary income to buy both. Honestly, I know that I'm fortunate to be able to get both and not worry about it, so there's value in helping someone figure out which one is right for them. If you haven't read my individual reviews of each (by the way you should), then I'll mention that they're both "Mid Shelf+" bourbons.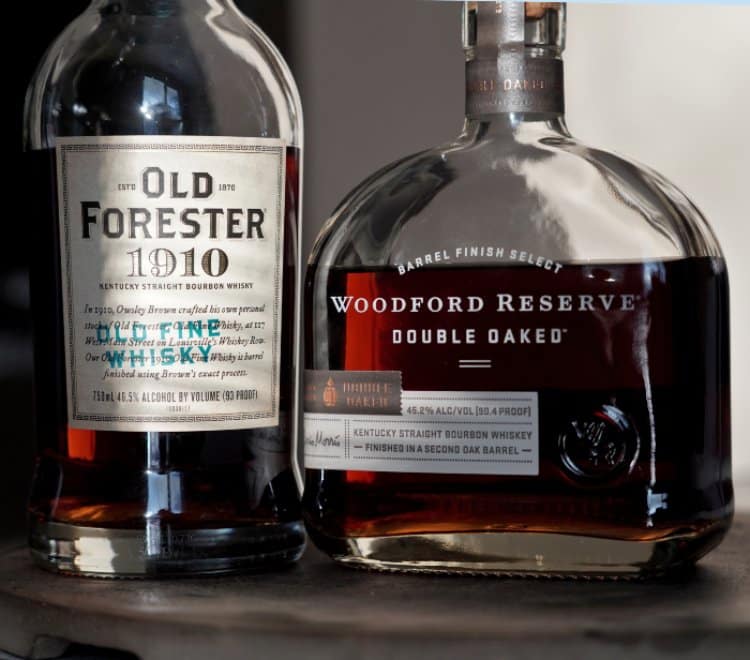 As an FYI, I bought and use these Glencairn glasses for my reviews and comparisons (because they're the best): 
Glencairn Crystal Whiskey Glass, Set of 6, Clear, 6 Pack.
Full transparency, this is an affiliate link, so I may earn a commission if you buy this or something else from Amazon.
If you're shopping on Amazon, support The Whiskey Shelf by shopping through my affiliate link – Shop Amazon. I may earn a commission from your Amazon purchases.
It's always interesting to experience how one parent company can use the same concept to make two similarish yet very different bourbons (and not well captured in the radar chart). Picking a "winner" is tough because I enjoy both, but I eventually decided that Woodford Reserve Double Oaked wins for me. Jack Daniel's Old. No. 7 and Old Forester 86 Proof may be similar, but that's clearly not the case with Brown Forman's two double oaked bourbons.
Quick disclaimer, I recognize that the radar chart above is one line, not two. That means that both are very similar, and the nuanced differences aren't quite large enough to move up or down another notch, making it more obvious in the graph. The graph itself is never going to be perfect, but that's why I have all this extra written stuff to explain it.
When I did my reviews in isolation, I thought that Old Forester would be the clear winner because it's more viscous and dense than Woodford Reserve Double Oaked. When I smelled and tasted between them, it became more clear to me that Woodford Reserve took the lead because its extra fruity pop and freshness make all the difference.
The double oak is evident in both bourbons – mocha (sweet coffee), roasted caramel and vanilla, chocolate, and spices. The underlying banana note in many Brown Forman bourbons is also there. So if you like one, I think you'll like the other.
Old Forester 1910 is the slightly darker, heavier, and more viscous bourbon. The fruit is darker (dark cherry), the banana is darker, the oak is darker, and even the extra viscosity adds to the darkness and heaviness.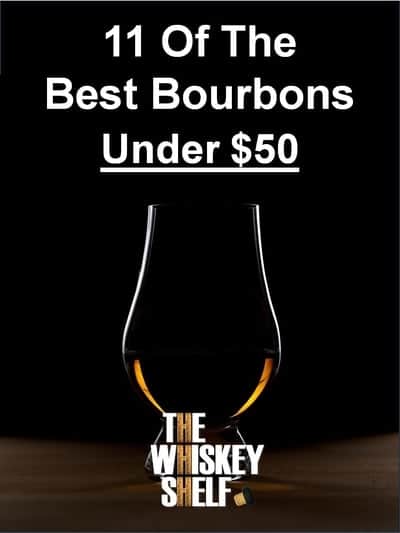 While Woodford Reserve Double Oaked is not quite as dense and viscous, it stands out because it feels a little more defined and dynamic. It's dark and oak-forward at first as expected, but the brighter fruitiness pops out in ways that it doesn't in Old Forester. The added spritz of cherry, apple, and orange fruitiness bring more clarity and character, and it becomes more obvious as I jump back and forth between them.
Going from Old Forester to Woodford, I get a little more maple syrup, coffee, and brighter fruitiness that stick out more to me. I don't completely understand what it is, but Woodford Reserve Double Oaked stands out more in this comparison.
Old Forester 1910 is still very good bourbon, but it feels a little dull and muddy in comparison while Woodford Reserve is more peppy. For you, this one really comes down to personal preference, and I prefer more fruity and pep in all that oak. Woodford Reserve Double Oak shines a bit brighter.
Both are very easy to drink and you'll enjoy either if oak is your thing. But if you don't like coffee or mocha, then neither will be a good fit for you.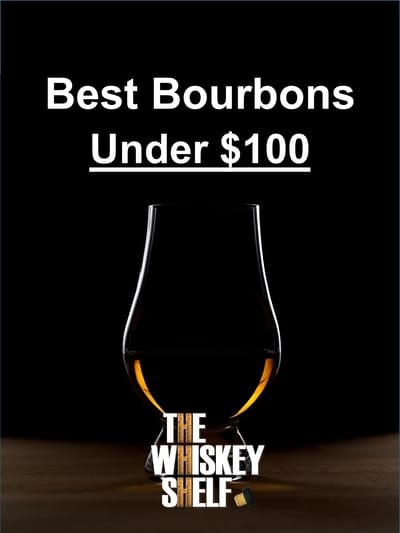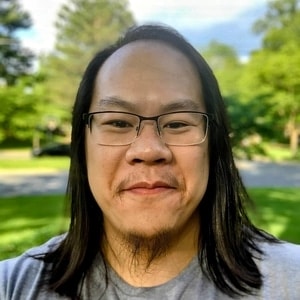 I have far too much fun writing about whiskey and singlehandedly running The Whiskey Shelf to bring you independent, honest, and useful reviews, comparisons, and more. I'm proudly Asian American and can speak Cantonese, Mandarin, and some Japanese.
There are no sponsors, no media companies, and no nonsense. Support The Whiskey Shelf by 
Buying Me A Shot
.
Maker's Mark Cask Strength Comparison