Weller 12 vs Bernheim Comparison
Weller 12 vs Bernheim Wheat Whiskey
Weller 12 Year is a pain to find, but Bernheim isn't
I have a hot take for you – I think that
Bernheim Wheat Whiskey
MAY
(I didn't say definitely) be surprisingly similar to
Weller 12 Year
, and be a suitable Weller 12 Year substitute. Scoff all you want, I think that Heaven Hill's criminally underrated and underappreciated wheat whiskey might be in the same ballpark as the super-hyped Buffalo Trace-made wheated bourbon.
Bear with me because I didn't just make this up, it came from reviewing both of them and noticing some common traits (Weller 12 after Bernheim).
Some of you are going to say / think, "No, you can't compare them – Bernheim is wheat whiskey, not wheated bourbon". Right, they are different types of whiskeys so they will have inherently different traits, but the general idea is the same – use wheat and not rye. I just think of wheat whiskey as wheated bourbon on "wheaties". And when it comes to attempting to find alternatives, sometimes you have search a little harder and in places you might not usually look, because good luck finding Weller.
This Weller 12 Year alternative thought initially emerged after I reviewed Bernheim. All the coconut and chocolate in Bernheim, occasionally found in older bourbons such as
Michter's 10 Year Bourbon
and
Wild Turkey 13 Year Father and Son
, made me wonder if the older Weller 12 Year might be similar (although I'd never had it before). Reviewing Weller 12 Year (after Bernheim) reinforced that there is an overlapping chocolatey foundation, but I had to compare them side by side to really understand.
And so, I bought a bottle of Bernheim, which is easy to find, to do this comparison. At the end of the day, it's a great discovery if it turns out that it's a suitable Weller alternative. As you know, Weller 12 Year is very difficult to find and often marked up. Bernheim is quite affordable and available, if you even know what it is. And if I'm wrong…it happens and I'll have learned something in the process.
As an FYI, I bought and use these Glencairn glasses for my reviews and comparisons (because they're the best): 
Glencairn Crystal Whiskey Glass, Set of 6, Clear, 6 Pack.
Full transparency, this is an affiliate link, so I may earn a commission if you buy this or something else from Amazon.
If you're shopping on Amazon, support The Whiskey Shelf by shopping through my affiliate link – Shop Amazon. I may earn a commission from your Amazon purchases.
And the winner is...
(it honestly doesn't matter)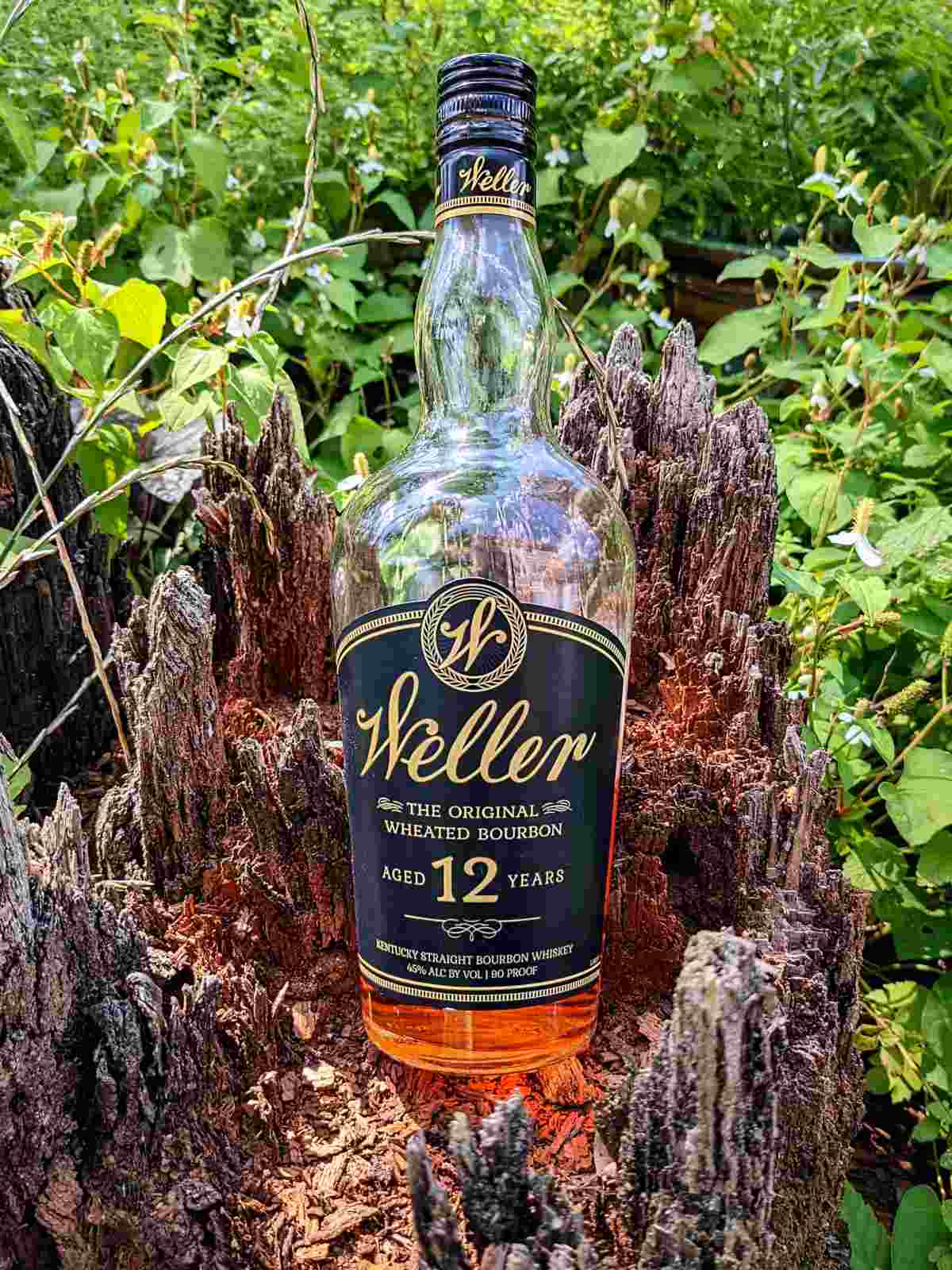 That didn't quite go as I expected. First off, they're not as similar as I anticipated. Both are very good and I enjoy them both, but I hate to say it (write) that I prefer Weller 12 Year by a hair purely based on how they smell and drink, not on price or rarity. It's not that Weller is better per se, I just prefer Weller's chocolate and berries.
It's a recurring theme as some of my favorite bourbons of all time are like that, including
Bardstown Bourbon Chateau de Laubade (batch 1)
and
Joseph Magnus Cigar Blend
. In truth, there actually isn't a point in crowning a winner because that wasn't my intent…but I'm doing it anyways. But if I did factor in price and rarity for this comparison (I do sometimes), Bernheim would absolutely win.
There's some overlap here and there (mainly the caramel and chocolate), but for the most part they don't feel so similar when they're side by side. Some of you will think "duh that's so obvious", but it's still a worthwhile comparison to do for my own, and even your sake. I learned from it.
This comparison came to life because of what I thought might be a similar chocolatiness. Weller 12 has more of that mature and sweet oak personality, so it has more dark chocolate and tobacco. Bernheim's version is quite different, more like slightly dried-out dark chocolate (think Trader Joe's Pound Plus bar after it's been open for a month) and toasted coconut. There's no tobacco at all. Plus, Bernheim has more of that "traditional" roastiness.
Apart from that, the balance of sweetness and fruitiness is different. Bernheim has denser caramel and vanilla with some nuttiness that turns into peanut brittle, as well as more apple. It's very Heaven Hill bourbon-esque. Weller has a less dense caramel and vanilla sweetness, but more cherry and berry fruitiness.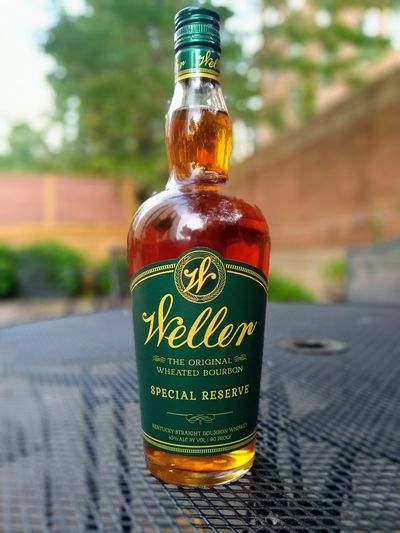 I'm surprised to find that Bernheim, even at the same 45% ABV, has noticeably more viscosity and roundness, although I wouldn't call it hugely viscous. One of Weller 12 Year's faults is that it can feel a little too light. As a result, the delicate chocolate and berry notes can get covered-up by Bernheim's slightly greater heft. Smelling and tasting Weller 12 Year before Bernheim helped me to get all that mature oak (chocolate, tobacco) and berry.
Both taste mature, but in their own way. Weller through the somewhat non-traditional chocolatiness, and Bernheim in a more traditional way caramel and vanilla. Especially for Bernheim, it has well-developed and somewhat rounded flavors with no graininess or weirdness (unless you hate nuttiness).
In terms of personality, Bernheim may have more in common with a more "traditional" wheated bourbon like
Weller Antique 107
 because of the cinnamon and clove spice (minus the proof), but with more chocolate accents that briefly bring Weller 12 Year to mind.
This was a really fun comparison and I learned a lot in the process. If you've gotten this far, the lesson here is that Berhneim Wheat Whiskey is very good that you should try if you haven't already. It's not quite a Weller 12 Year alternative, but it gives it a run for its money in a different way.
No matter what, Bernheim comes with one massive bonus – you'll never (hopefully) have to worry about when you'll find your next bottle. It'll always be there for you.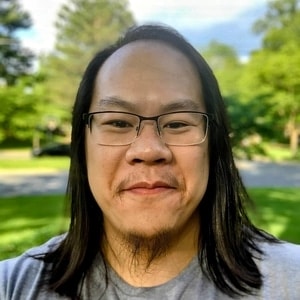 I have far too much fun writing about whiskey and singlehandedly running The Whiskey Shelf to bring you independent, honest, and useful reviews, comparisons, and more. I'm proudly Asian American and can speak Cantonese, Mandarin, and some Japanese.
There are no sponsors, no media companies, and no nonsense. Support The Whiskey Shelf by 
Buying Me A Shot
.
Maker's Mark Cask Strength Comparison