Evan Williams 1783 Bourbon Review [In Depth]
Evan Williams 1783 Bourbon
Evan Williams 1783 Bourbon Details
From the company website:
Evan Williams 1783 Small Batch honors the year that Evan Williams founded Kentucky's First Distillery. Pulled from fewer than 300 barrels, this extra-aged small Batch Bourbon won the 2019 Consumers' 2019 SIP Award.
Evan Williams 1783 Bourbon overview
I've had a lot of Heaven Hill bourbon over the years, and in my mind, they are the king of affordable AND good bourbon. No other distillery comes close.
Up next, I try Evan Williams 1783 to figure out if it's another solid and affordable bourbon Heaven Hill bourbon. Since it's priced about the same as the bottled in bond, I take that to mean that it's the extra-aged version of Evan Williams (6-8 years instead of 4ish) but at a lower proof than the bottled in bond.
Since I lived in Japan for a year, and was exposed to all sorts of old bourbon, it's time for a little history lesson. Evan Williams 1783 has been on shelves for decades, but in a few iterations. Fun fact, the
old versions from before around 1990 had a 10 year age statement
. In more recent times and before this bottling, it was more or less non age stated and 43% ABV.
These days, and what's relevant to you, is that it's a 6-8 year old and 45% abv Kentucky bourbon…FOR $20!! Stat-wise, that's a great price for not that young bourbon, but if only we could go back to the glory days of it being 10 year old pre-fire Heaven Hill. I know for a fact from having
1990 Evan Williams Black Label 7 Year
and
1994 Anderson Club 15 Year
that the old school ones were superb.
The price is affordable and the bourbon is everywhere to be found, but the potential pitfall is that it could be cheap for a reason, so let's find out if the quality is there in this Evan Williams 1783 review.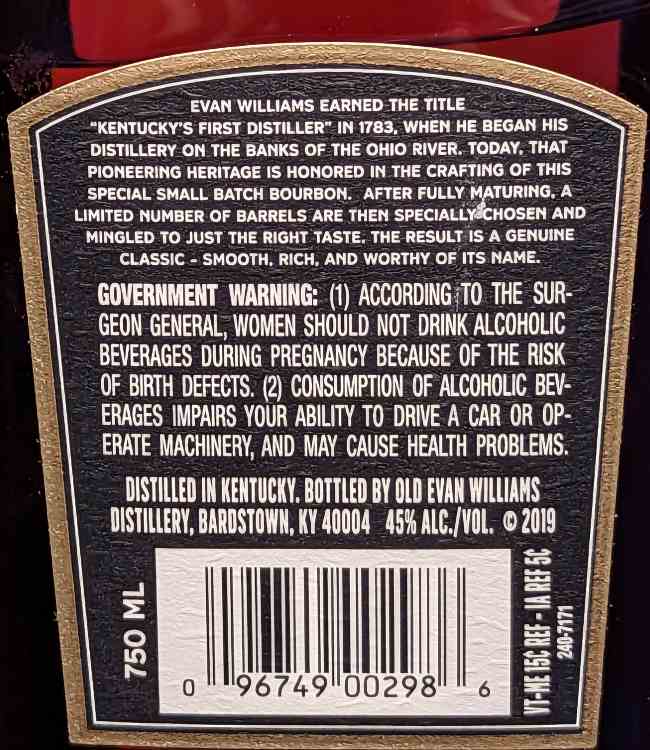 Evan Williams 1783 Bourbon smell
Evan Williams 1783 starts off with somewhat dense caramel, dried peanut shells, vanilla, fennel, pineapple, roasted oak, baked red apple coated in cinnamon and clove, orange peel, and lighter pumpernickel. It's sweet, oaky, spicy, and lightly nutty and fruity. Let me be clear, the nuttiness isn't too intense, but it's definitely there, so keep that in mind if you hate nuttiness.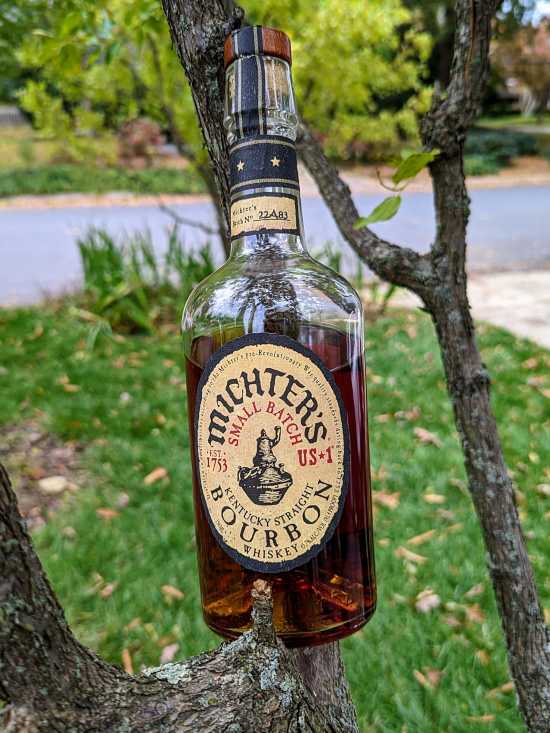 It smells pleasant and with some maturity, and no youthful grainy and vanilla funk. From memory, it's sweeter and denser, and less earthy than Evan Williams Black Label, feeling like the more mature and premium version.
After swirling and rest, I get more of the same – caramel, peanut powder, vanilla, roasted oak, cinnamon, pineapple, fennel, baked red apple, dried orange peel, clove, and hint of drier background oakiness. It's not so much an intense dry nuttiness, more a subdued one. I should also preface that with the fact that I like the nuttiness, so you may experience it more intensely than I do.
Evan Williams 1783 Bourbon taste and aftertaste
My first sip has nutty caramel, vanilla, dried apple, roasted oak, fennel, a little funky vanilla, cinnamon, peanut shells, nutmeg, orange peel, and light dusting of cocoa powder. Evan Williams 1783 tastes good, but the "budget" is a little more apparent in the flavors with slightly thinner flavors and more of the nuttiness and vanilla funk that suggest less mature bourbon in the blend. That said, there's a certain slightly rounder mouthfeel that I've also gotten in
Bernheim Wheat Whiskey
.
After "chewing" there's caramel, dried nuts, vanilla, roasted oak, cinnamon, clove, dried apple and orange, peel, fennel, and a little peanut powder, cocoa powder, and coconut. It's caramel-forward as Heaven Hill bourbons tend to be, and nothing feels unbalanced or out of place, which is also a bonus.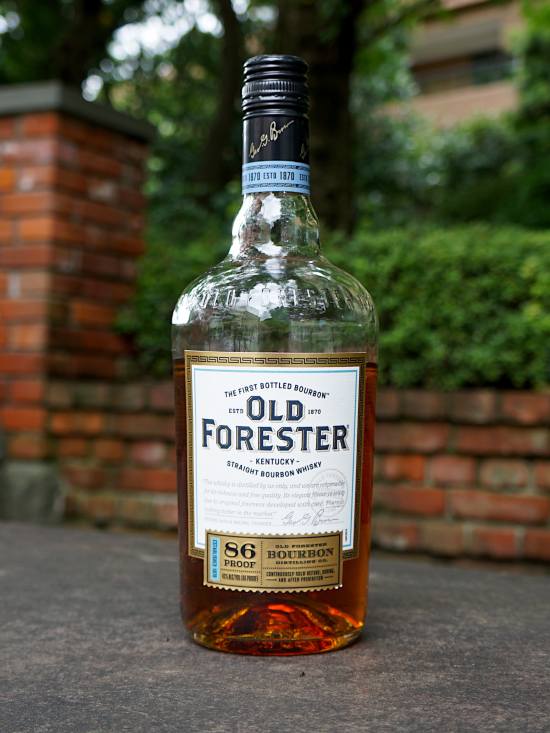 Thankfully the intense chewing doesn't expose any unpleasant metallic alcohol, vanilla funk, or overpowering grain as it has in other very affordable bourbons. One offender is Old Forester 86 Proof, which unleashes an unpleasant metallic flavor that drags down the experience.
At first on the finish there's caramel, vanilla, peanut powder, roasted oak, and cinnamon with gentle lingering oakiness and nuttiness. It's not overly oaky or dry, so it's a pleasant and well-controlled oakiness and nuttiness.
After "chewing" it's caramel, vanilla, dried nuts, roasted oak, apple and orange, and licorice with a lasting sweet, oaky, and nutty presence. The finish is actually pleasantly oak-forward, but with no harshness or overly burnt notes to displease me.
Evan Williams 1783 is a solid quintessential Heaven Hill bourbon that's nicely sweet, oaky, and nutty, but doesn't have much in the way of impact, depth, or layers. I get it, it's a $20 bourbon, but it can't hurt to be optimistic and hope for more.
If you're shopping on Amazon, support The Whiskey Shelf by shopping through my affiliate link – Shop Amazon. I may earn a commission from your Amazon purchases.
Evan Williams 1783 Bourbon Rating

Evan Williams 1783 provides an enjoyable experience that's easy to drink and goes even easier on your wallet, but it also won't overly impress or wow with any particular trait. I know that I've mentioned the price a few times, when it has no bearing on my rating (because it doesn't), but it feels like such an integral part of the experience.
It's affordable but drinks a few dollars better than the price, and thankfully has nothing off or "wrong" that makes it unpleasant to drink. That sounds like a strange compliment, but it's because when you get into the $20 and sub-$20 range, bourbons start to get these unpleasant traits that show the distiller just dumped their mediocre barrels into a blend.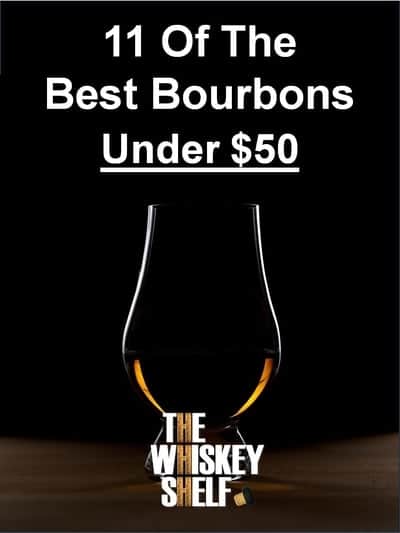 For $20, this is slightly cheaper than
Jack Daniel's
and far more enjoyable to drink. That's not the best comparison, but Jack Daniel's always come to mind when I think of not good $20 whiskey / bourbon. Seriously, just drink
Old Forester
instead, even though it has its own flaws. Just take it one step further and drink this or Evan Williams Bottled in Bond.
If you want to spend as little money as possible on a solid bourbon, then Evan Williams 1783 is a worthwhile option to put on your shelf and then pour into your glass. If you want to spend a little more and get a lot more,
Elijah Craig Small Batch will be a better option
. Whenever I get around to putting together a list of best bourbons under $30, this will definitely be on it.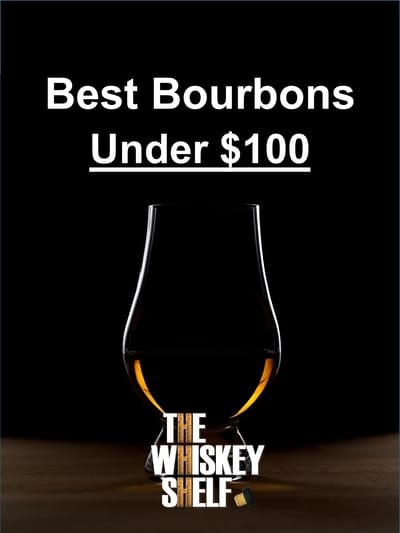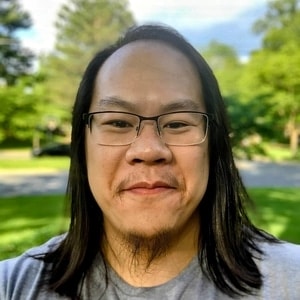 I have far too much fun writing about whiskey and singlehandedly running The Whiskey Shelf to bring you independent, honest, and useful reviews, comparisons, and more. I'm proudly Asian American and can speak Cantonese, Mandarin, and some Japanese.
There are no sponsors, no media companies, and no nonsense. Support The Whiskey Shelf by 
Buying Me A Shot
.