Gentleman Jack Whiskey​ Review [In Depth]
Jack Daniel's Gentleman Jack Whiskey
Jack Daniel's Gentleman Jack Whiskey Details
Distillery: Jack Daniel's (Brown Forman)
Type & Region: Tennessee Whiskey, Tennessee, USA
Alcohol: 40%
Composition: 80% corn, 8% rye, 12% malted barley
Aged: NAS, aged in virgin American white oak
Color: 0.7/2.0 on the color scale (amber)
Price:
$25-35 (750mL)
From the Jack Daniel's website:
'Inspired by the original gentleman distiller and our founder, Gentleman Jack undergoes a second charcoal mellowing to achieve exceptional smoothness. Its balanced flavor is perfect for celebrating life's extraordinary occasions, plus all the moments along the way."
Gentleman Jack Whiskey Overview
There's not much to more say about the well known Jack Daniel's Gentleman Jack Whiskey that hasn't already been said about the original
Jack Daniel's Old No. 7
. While both are maple charcoal filtered / mellowed prior to barreling, Gentleman Jack Whiskey is charcoal filtered one more time prior to bottling, supposedly adding complexity and mellowness to the whiskey. It doubles up on the Tennessee Whiskey charcoal filtering requirement.
Not much is publicly known about whether Jack Daniel's selects specific barrels to turn into Gentleman Jack Whiskey or indiscriminately divert some percentage of regular Jack for the second filtering. My best guess is that they do not specifically set aside special barrels for Gentleman Jack.
Other than that, I do know that they market the heck out of it and have various product placements, such as on Shameless (the US version of the TV show). And I hate to say it to start-off a review, but the regular Old No.7 is not good. That said, let's find out if the second charcoal filtering makes a different in this Gentleman Jack Whiskey review, because I really hope that it does.
As an FYI, I bought and use these Glencairn glasses for my reviews and comparisons (because they're the best): Glencairn Crystal Whiskey Glass, Set of 6, Clear, 6 Pack. Full transparency, this is an affiliate link, so I may earn a commission if you buy this or something else from Amazon.

Gentleman Jack Whiskey Smell
Gentleman Jack Whiskey starts with moderate honey and graham cracker sweetness followed by charred wood, crushed peanuts, and uncooked rice. It's a sugar and grain-forward whiskey accented with wood, nuts, and floral, grassy, and minty notes, as well as minimal alcohol.
True to the marketing, Gentleman Jack whiskey is smooth and inoffensive, but it really don't have much depth, character, or really anything noteworthy. Is a gentleman supposed to be kind of bland and nondescript?
Swirling releases the same honey and vanilla sweetness, as well as slightly under-baked bread, grain husk, charred oak, and crushed peanuts. The alcohol gets gently stirred-up, but stays very calm. Fruit notes that are usually found in more complex whiskeys, are virtually absent in Gentleman Jack Whiskey. It just smells so young, undeveloped, thin, and kind of bland. This is…very meh.
Gentleman Jack Whiskey taste and aftertaste
Jack Daniel's Gentleman Jack Whiskey is also very calm on my mouth. There's the same gentle honey and caramel sweetness with a dash of wood, pepper, mint, and alcohol. It's neither complex nor terrible. You could do worse, but that's not much of a ringing endorsement because it's so bland and boring. I really don't get it.
"Chewing" improves the flavors just a little, bringing up-front sweetness from honey and vanilla, supplemented with peanuts and macadamia nuts, gummy mint, pepper, burnt wood, and corn. Gentleman Jack is bright and light, and possibly one of the mellowest whiskeys that I've had in a while.
At the same time, it's thin, far too grain-forward, and completely lacking in character. Like I mentioned before, it tastes young, rushed, and underdeveloped. A Gentleman can be quiet and subtle, but this is just boring and not good.
Honey caramel sweetness remains on the finish with charred wood and mint, with a slight fruitiness that quickly disappears. "Chewing" reveals faint banana notes that appear very late. It's a very short and unremarkable finish. 
I really hate to use this term, but Gentleman Jack Whiskey is "smooth". For me, that means it's means that it's neutral, flat, and not challenging to drink. It also means that there really isn't much of anything in there to be interesting, memorable, or attention grabbing. That's the best thing I can say about it, because there isn't much else better to say.
Gentleman Jack Whiskey Rating

Jack Daniel's wasn't wrong in their marketing, Gentleman Jack Tennessee Whiskey is a smooth and calm whiskey that I can imagine people wouldn't mind drinking. The problem is that it's inoffensive and so boring to sip neat, and also 
far too grainy and woody without nearly enough sweetness, fruitiness, herbalness, or anything else.
 I honestly don't see any reason why anyone would buy this apart from nostalgia.
It lacks any complexity that would make me want to take my time to appreciate it again and again. 
Don't get me wrong, I'd drink Gentleman Jack Whiskey if offered (although I might cringe), but there's no reason for me to buy this again. Honestly, I recommend that you 
avoid 
Gentleman Jack Whiskey if at all possible because you can do so much better. 
I know that I'm hating on Gentleman Jack whiskey a lot, and in my personal opinion for good reason. At the same time, I know a lot of people drink this, and if you enjoy it, you should just ignore me and carry-on because ultimately you decide what you like. But here's the thing, this review is this way because Jack Daniel's makes some actually good whiskey, and it seems like they didn't really try with Gentleman Jack whiskey.
Those both actually have richer caramel, vanilla, and banana with more developed oak and spice. Or you can even drink 
Old Forester 86 Proof
 (also from Brown Forman who owns Jack Daniel's) and save a few dollars too.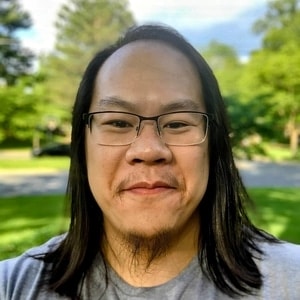 I have far too much fun writing about whiskey and singlehandedly running The Whiskey Shelf to bring you independent, honest, and useful reviews, comparisons, and more. I'm proudly Asian American and can speak Cantonese, Mandarin, and some Japanese.
There are no sponsors, no media companies, and no nonsense. Support The Whiskey Shelf by 
Buying Me A Shot
.