Pure Kentucky Bourbon 2006 Review [In Depth]
Sagamore Spirit Double Oak Rye
Sagamore Double Oak Rye Details
From the company website
: After aging our straight rye whiskey for 4 to 5 years in high-char new American oak barrels, our distillers transfer the aged whiskey into toasted wave stave barrels for an additional 18 months. The increased surface area of the low-char, medium-plus-toast staves imparts Double Oak's delightful caramel, toffee, hazelnut, and toasted coconut. Our classic Maryland-style rye whiskey is reimagined through this innovative aging process and then proofed with limestone-filtered water from our spring house built in 1909. The final spirit is a shining example of old meeting new.
Sagamore Double Oak overview
Double oaked whiskey seems to be all the rage, with most growing brands and a few major distilleries making at least one. I won't even attempt to provide a list, but the one under the spotlight today, Sagamore Spirit Double Oak, is one of the more widely-available double oaked rye whiskeys. My guess is that any liquor store with a decent rye whiskey selection will stock a few Sagamore Spirit items.
For those who are less familiar with the concept, double oak in this situation means that a whiskey was initially aged in charred virgin white oak barrels (never held any liquid before except water) for some amount of time, and then dumped into another charged virgin white oak barrel for some amount of time. The goal is add more oak and oak-adjacent traits to the whiskey that additional aging in the original barrel might not provide.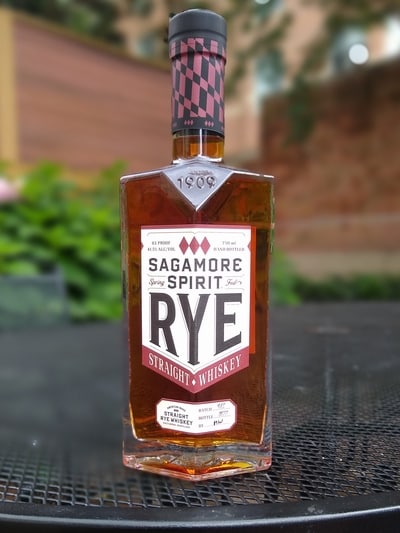 Sagamore Spirit is not unique in doing a double oak finish, but what is unique is the length of the second oak finish and the fact that it is disclosed. 18 months in additional extra oak barrels is a long time. Think about it, that's 1.5 years in another barrel. I don't know how long other companies do it for, but I can't imagine that they do it for more than 6 months.
Disclosing the length of the finish can't be taken for granted either when so few actually disclose that information. For example,
Woodford Reserve Double Oaked
and
Old Forester 1910
, two of the most popular double oaked whiskeys from Brown Forman, make no attempt to disclose it. It's not necessarily good or bad, but I always appreciate more transparency.
The barrels themselves have me wondering what the heck they are. The bottle writes, "transferred the aged whiskey into toasted wave stave barrels…the increased surface area of the low-char, medium-plus-toast staves…". It makes me think that these barrels have grooves in them to increase the surface area inside the barrel, which then increases the amount of interaction between whiskey and oak barrel.
This is the first double oaked rye I've ever had, and maybe the third double barreled whiskey overall, so it'll be interesting to find out how the generally tropical and vibrant Indiana rye marries extra secondary virgin oak aging in this Sagamore Spirit Double Oak review.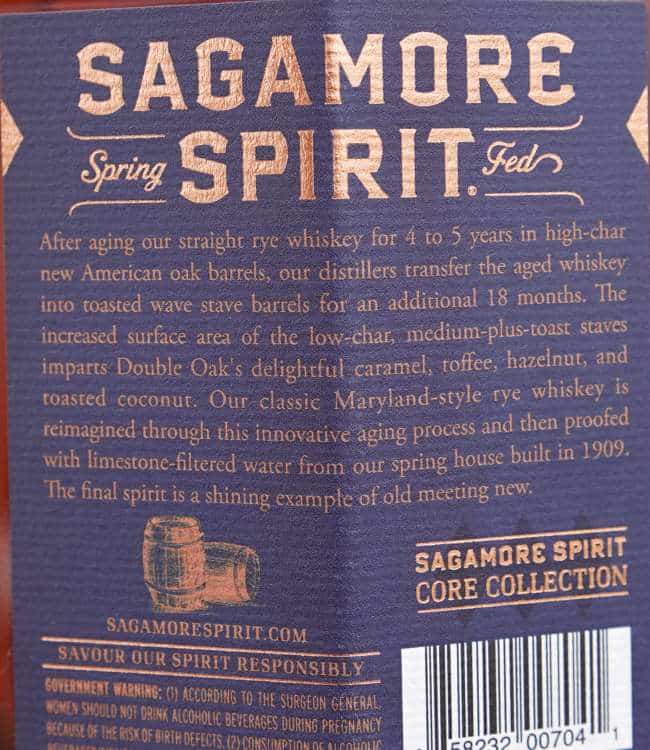 Sagamore Double Oak smell
Sagamore Spirit Double Oak starts of densely herbal and fruity with honey, fennel, candied apricot, and maraschino cherry, then roasted oak, vanilla frosting, cinnamon, candied pineapple, darker maple syrup, lighter oak char on top, orange peel, and earthy caraway seed. It smells great with nice density and a dark herbal fruitiness with this extra maple syrup sweetness.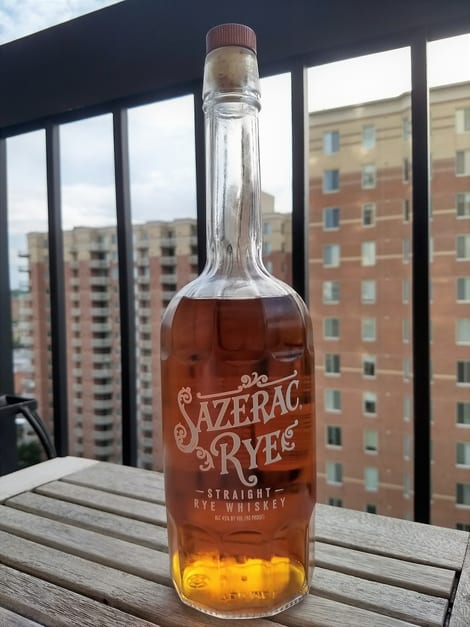 The double oak adds roasty darkness and sweetness, but it's not so heavy and burnt. This doesn't seem like the "standard" dump into another charred virgin oak barrel and get as much oak as you can. The lower char is more apparent because the lengthy 18 month finish isn't overdone at all. 18 months is a really long time by the way.
After "swirling" (and some rest of course), I get darker caramel and maple syrup, darker maraschino cherry, roasted oak, cinnamon, mocha, roasted coffee beans, licorice, imperial stout beer, caraway seed, and papaya (yeah really). The scents are more oak-forward this time, but still are well balanced all around. Of course there's a lot of oak influence, but it's not hugely burnt and roasty. It's a more subdued thinner layer of oak all throughout the experience. It's not a wall of oak just walloping my senses.
And it smells great, more mocha coffee-like. I just wish the ABV was higher, maybe 53% like
the Sherry Finish
, which I hope would increase the body and density. But to be fair, it still smells great as-is, and more bourbon-y if that makes sense. The denser dark sweetness and oak push my mind in that direction.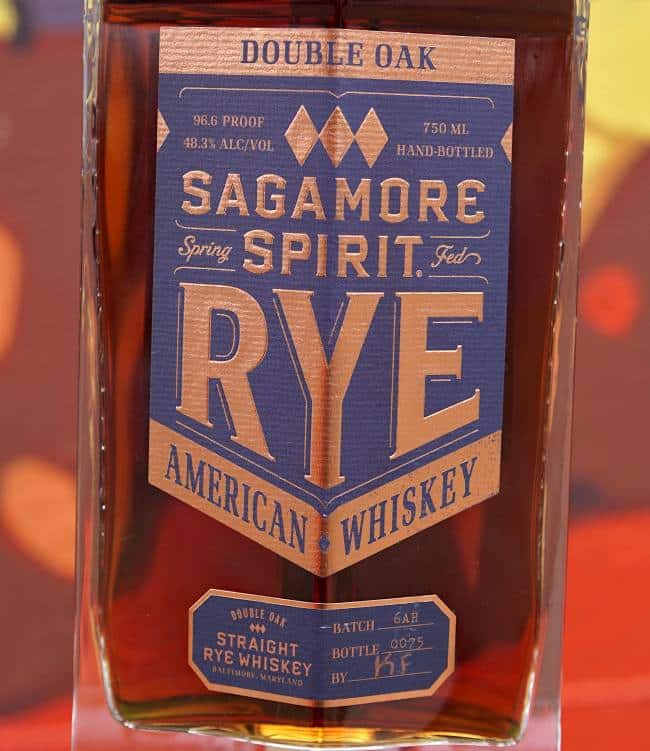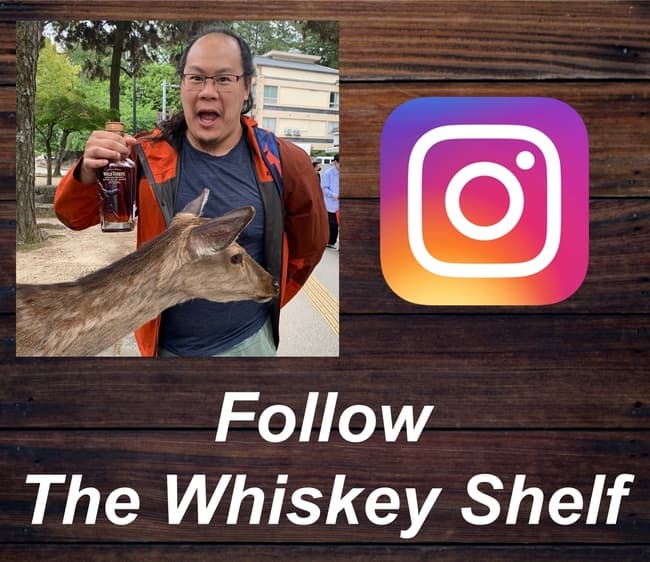 Sagamore Double Oak taste and aftertaste
On my first sip, I taste maple syrup, dried cherry and apricot, marshmallow, roasted oak, caraway seed, cinnamon, caramel nougat, mocha, and roasted malt like a Porter beer. The double oak comes out more in the flavors with more dark sweetness, oak, caramel nougat, and mocha, and oh yeah that tastes great.
The range again isn't that wide, probably because of the 4-5 year old rye, but the rye and second oak cask finish work together to well to amplify what's already there and add another layer of dark sweetness. The density and viscosity are quite good too, even for a 48.3% ABV whiskey.
As much as I've listed quite a few oak-related notes (because it's undoubtedly oaky), it isn't overdone. This double oak treatment elevates the rye and doesn't come at the cost of funky vanilla I've gotten in double oaked bourbons. The secondary oak finish feels right at home with the rye.
With "chewing" there's roasty maple syrup, vanilla frosting, mocha, roasted oak, the nougaty bits of caramel nougat (so lightly grainy / malty), cinnamon, a little coffee ground, dried cherry and orange peel, licorice, caraway seed, slightly dry and bitter Dutch processed cocoa, and mint.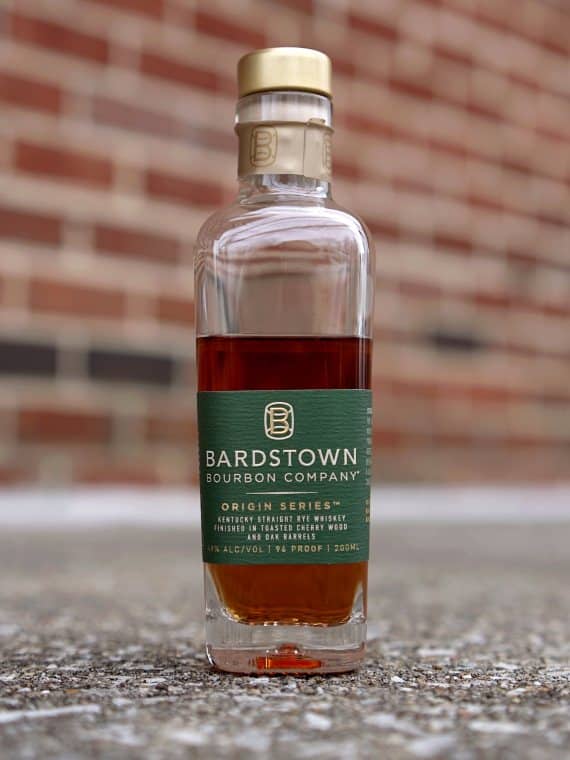 The oak takes over more with "chewing", upping the dark sweetness and lightly bitter coffee, and displacing some of the fruitiness. I would usually complain about the fruit being overtaken, but it's tactfully done so that it still tastes delicious. It just feels right.
Maple syrup, roasted oak, vanilla frosting, mocha, and some of the roasty and sweet bitterness of a Porter (the beer) start off the aftertaste. After "chewing" it leaves maple syrup, mocha, roasted oak, cinnamon, and a little cocoa powder. It's definitely oak as I expect, but it's not bitter, tannic, or harsh. It feels well done and controlled at all times, controlled at all times.
I think that the accentuated oakiness is a great change and highlights the benefits of the additional oak finish, but with none of unpleasant overly burnt bits. It probably helps improve the viscosity and richness too, so all in all the double oak maturation feels well married with the rye, amplifying everything that's there.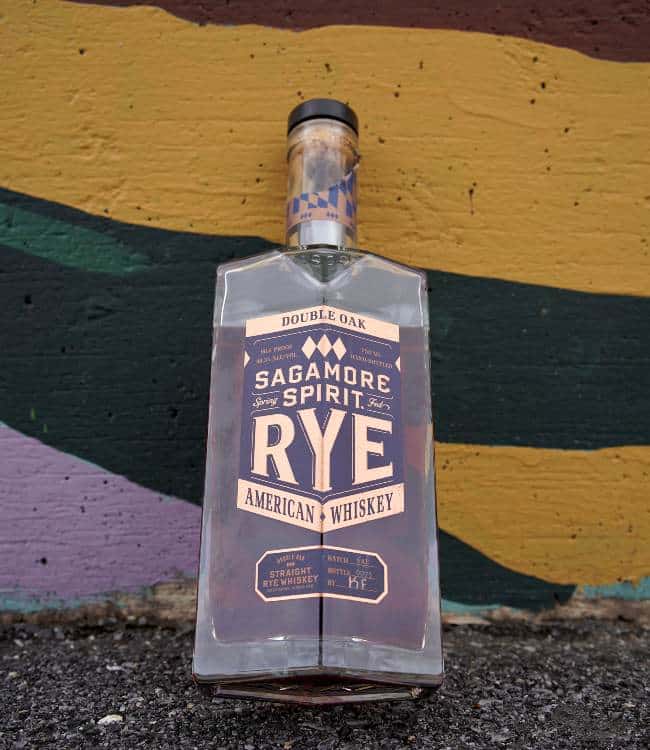 If you're shopping on Amazon, support The Whiskey Shelf by shopping through my affiliate link – Shop Amazon. I may earn a commission from your Amazon purchases.
Sagamore Spirit Double Oak Rye Rating

Up until this point, Sagamore Spirit finished ryes were 0/2 in getting to "Top Shelf" (although all still very good), but that ends here with Sagamore Spirit Double Oaked. I had a feeling that there was something great going on in this bottle because I had a positive reaction to my first sip from the freshly opened bottle (weeks before I did this review). It's gotten even more interesting since then as I've prepared my senses to do this review.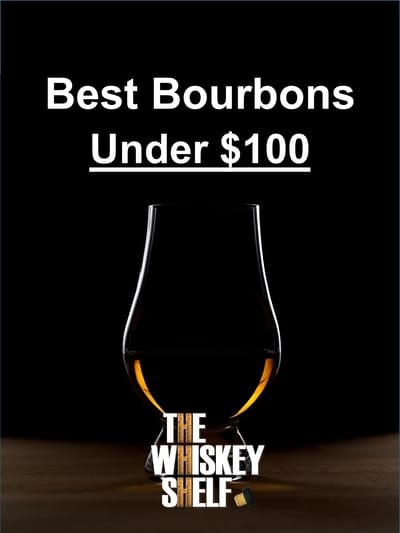 This whiskey gets to the "Top Shelf" level because the rye and additional oak finish work so well together. Something about the added dark sweetness, oak, and mocha coffee-thing complement, or even reinforce, what I suspect is the tropical, brighter, and fruitier rye. It likely also fills in the low end and ups the heft.
This part is tougher to explain, but the double oak finish feels more present and complementary to my liking than the
Sherry Finish did
, also finished for 18 months. It's like the extra oak finish adding a bunch of new colors to the paint palette, and the end result is a more interesting, rich, and colorful painting (whiskey).
And even at 48.3%, which I admit I usually think is too low, doesn't drink to that "lower" level. The richness and viscosity feel like they're in the 53-55% range, so I'm not missing much in the way of body. I'd still prefer a higher ABV because I bet it would be outstanding, but I don't feel cheated with what it is.
I don't drink much double oaked anything, but Sagamore Spirit Double Oak is a surprising winner. I haven't had all their finished ryes, but of the 3 I've reviewed so far, this is the only one I've given a "Top Shelf" rating. If you like double oaked whiskey and/or rye, this is one to try.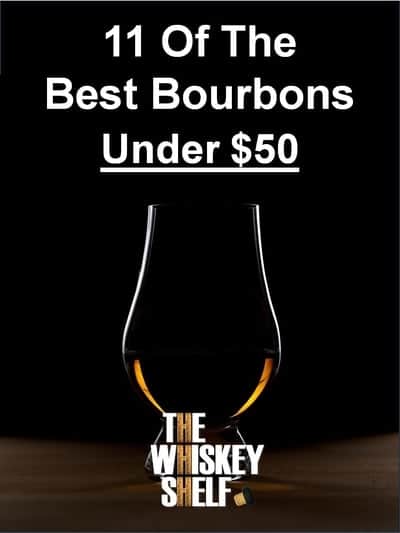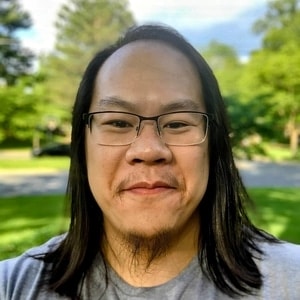 I have far too much fun writing about whiskey and singlehandedly running The Whiskey Shelf to bring you independent, honest, and useful reviews, comparisons, and more. I'm proudly Asian American and can speak Cantonese, Mandarin, and some Japanese.
There are no sponsors, no media companies, and no nonsense. Support The Whiskey Shelf by 
Buying Me A Shot
.