Sazerac Rye 6 Year Review
Distillery: Sazerac (Buffalo Trace)
Type & Region: Rye Whiskey, Kentucky, USA
Alcohol: 45%
Composition: 51% rye, 39% corn and 10% malt
Aged: 6 years, aged in virgin American white oak
Color: 1.1/2.0 on the color scale (burnished)
Price: $23 MSRP (750mL), but given lower supply, $40+ in some places
From the Buffalo Trace website:
"The One and Only New Orleans Original. Sazerac Rye Whiskey symbolizes the tradition and history of New Orleans. Rye Whiskey that dates back to the 1800's, around the time when saloons, veiled as Coffee Houses, began lining the streets of New Orleans. It was at the Sazerac Coffee House on Royal Street where local patrons were served toddies made with Rye Whiskey and Peychaud's Bitters. The libation became known as the "Sazerac" and America's first branded cocktail was born. This is the whiskey that started it all."
Sazerac Rye 6, aka "Baby Saz", is a rye whiskey with a strong family name. Not only is there a drink named after it, there's a desirable aura surrounding it because of its association with Sazerac 18, part of Buffalo Trace's Antique Collection, otherwise known as BTAC.
Sazerac 18 is considered one of the best rye whiskeys you can buy, but with once-a-year releases of a limited supply, it's incredibly difficult to find.
Lucky for all of us, the 6 year "baby" is more attainable, even with its own limited (but less so) supply. Oddly enough, Sazerac Rye may be the only Buffalo Trace-made rye that you can sometimes find. EH Taylor Rye is borderline impossible to find these days, and Thomas Handy and Sazerac 18 are just impossible.
Since the Sazerac cocktail, made with absinthe, sugar, whiskey, and bitters, is a well-known cocktail, lets see how the whiskey by itself holds up to scrutiny in this Sazerac Rye review.
Buffalo Trace Lineup of Reviews
On the nose, this screams rye whiskey. The first smell is light and pleasant with the scent of peppermint all around, followed by caramel and honey, with some alcohol rounding it out. That pervasive peppermint smell is a telltale sign of rye whiskey.
On my second smell, I also get a hint of vanilla and rye bread, as well as a combination of lemon after you've cut it open, orange, and apple cider. Up front, there are light to moderate notes of oak that get a little stronger as the amount of liquid decreases. I'm surprised how gentle the oak notes are in this because many rye whiskeys I've had tend to be oak-heavy.
At 45% alcohol, the alcohol is subdued, allowing all the other scents to emerge. After vigorously swirling, I still only smell a light to moderate amount of alcohol. Some of that can be attributed to the proof, and I guess the rest of it to how it was aged in the rackhouse.
This one of the lighter smelling rye whiskeys I've ever had, and the total opposite of the 
Pikesville Rye
I previously reviewed (which I rated "Top Shelf"). This drink reminds me of drinking a hot toddy during winter, with a peppermint candle lit in the background.
I wish the Sazerac 6 was more bold, but it's still inviting, pleasant, and definitely one of the best ways to introduce someone to rye whiskey.
sazerac rye Taste & Aftertaste
The first sip has a moderate amount of peppermint spice and lemon with a hint of honey sweetness. The peppermint taste is not overwhelming like fresh chewing gum, but a pervasive gentler spice that leaves your mouth feeling fresh. The combination of those flavors reminds me of 
orange or lemon marmalade spread onto 
pumpernickel bread.
I still taste peppermint on the second sip, but now there's some cinnamon and a stronger taste of citrus, either lemon tea with honey, or pear fruit, and just a little bit of charred barrel. I didn't expect to taste this much citrus. Throughout, the alcohol stays in the background, allowing the other flavors to shine.
After swallowing, the aftertaste starts with citrus and peppermint notes, then quickly tapers to pear, and a lingering peppermint, like after spitting out chewing gum.
I'm a little conflicted about the taste. Sazerac 6 tastes so delicate and balanced, but at the expense of it being very interesting. I'm not saying that delicate and balanced is bad, but it makes it too easy for me to drink and not think about it (and that may be perfect for some people).
This is a very good rye whiskey. It's mellow yet delicious, easy to drink yet complex, and will likely appeal to many, but it's delicate nature may not be for everyone. The spice, fruit / citrus, and honey notes are well balanced, but it's not quite striking or interesting enough. I enjoyed it and would buy it again for cocktails, but I want more from something I'm going to drink neat.
This has the foundation to be amazing, but I guess that's why the 18-year version (Sazerac 18) and cask strength version (Thomas Handy Sazerac) are in such high demand. There has to be some way for Buffalo Trace to bring a more potent and widely distributed version of Sazerac 6 to the market, because right now there is no middle ground.
Buffalo Trace, can we please get a slightly older and higher proof version that isn't so hard to find? I know EH Taylor Barrel Proof Rye was released, but let's be real, that's going to be impossible to obtain for most people.
In terms of other high quality ryes you can find, I recommend
Knob Creek Rye
,
Pikesville Rye
, and
Sagamore Spirit Rye
. Those are three ryes with very different characteristics that can help you get a better grasp of the whole range of what rye whiskey can be.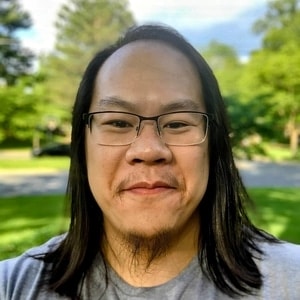 I have far too much fun writing about whiskey and singlehandedly running The Whiskey Shelf to bring you independent, honest, and useful reviews, comparisons, and more. I'm proudly Asian American and can speak Cantonese, Mandarin, and some Japanese.
There are no sponsors, no media companies, and no nonsense. Support The Whiskey Shelf by 
Buying Me A Shot
.
Comments are closed.