Sagamore Spirit Sherry Finish Rye Review [In Depth]
Sagamore Spirit Sherry Finish Rye
Sagamore Spirit Sherry Finish Rye Details
Distillery: Sagamore Spirit (but distilled in Indiana by MGP)
Type & Region: Rye whiskey, USA
Alcohol: 53%
Composition: Not sure anymore
Aged: 4 years + 18 month finish in PX Sherry Casks
Color: 1.6/2.0 on the color scale (mahogany, henna notes)
Price: $70-80 (I paid $60 on sale)
From the company website:
First released as a Distillery Exclusive bottle in 2019, our distillers were committed to bring back this complex and layered whiskey for the world to enjoy. The structured oak profile of our original whiskey balances the bouquet of dried fruit and honey left from the PX Sherry wine. Our 4-year old straight rye whiskey spent an additional 18 months in 132-gallon PX Sherry barrels, resulting in a taste profile featuring velvety notes of toasted almond, dried fig, and soft spice.
Sagamore Spirit Sherry Finish Rye overview
Sagamore Spirit has been on a roll for years, releasing batch after batch of finished rye whiskey. While they may not have been the first to finish rye whiskey, they're definitely one the leaders in the variety of finishes they do, ranging from all sorts of wine, beer, barrel-aged cocktails, tequila, cognac, and more.
These often are one-time releases (albeit sizable national ones), but every now and then they choose to bring one back. First released in 2019, they brought back this Sagamore Spirit Sherry Finish in 2022. On top of that, they've gone to Bardstown Bourbon Company levels by finishing 4 Year old rye for 18 months in 132 gallon Pedro Jimenez sherry barrels.
If you don't quite understand what I mean, I mean that most finishes are usually in the 3-6 month range, so 18 months is an outlier that I've only seen Bardstown Bourbon Company and Barton do.
I'm a massive fan of sherry, so this is the type of finish I want. I traveled around Spain in 2018 and adored and imbibed on the incredible variety and quality of sherry in Southern Spain. It changed my perspective on the unfortunately misunderstood fortified wine. I'm down for it in any form.
Sure, some of it is very sweet (Pedro Jimenez is as sweet as they come), but there's a broad range of styles from drier Fino and Manzanilla varieties to the sweeter Oloroso and Pedro Jimenez versions. Pedro Jimenez is sweet and dense, jam packed with prune, date, and grape. The oak and spice levels depend on how long it was aged. That said, expect the finish to add those traits to the rye. If you want to broaden your knowledge about whiskey, I highly recommend trying some.
Rye plus sherry finish sounds like a match made in heaven for me, so let's find out if that's the case in this Sagamore Spirit Sherry Finish review.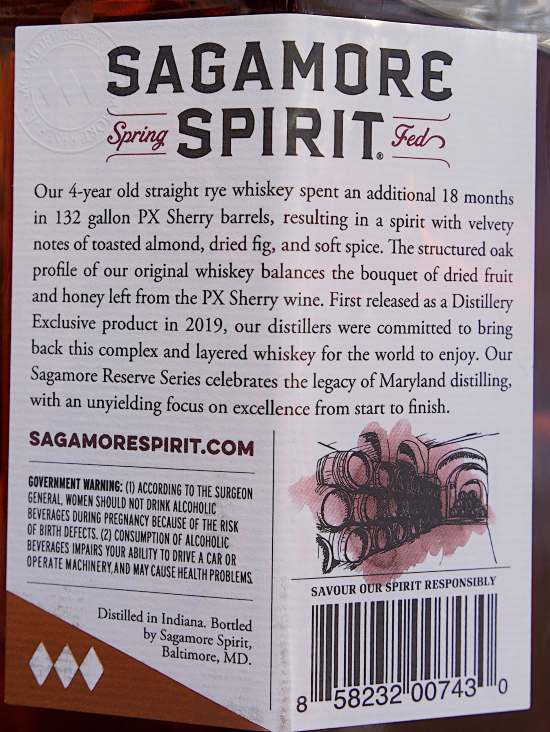 Sagamore Spirit Sherry Finish Rye smell
The rye traits launch out of the glass first with tropical licorice, honey, fennel, and honeydew, followed the darker candied cherry / maraschino cherry, roasted oak, clove, mint, dried prune, orange, vanilla, peach, fresh cherry, and a little of that fortified wine funk / nuttiness. It doesn't start out that dark, but the darker fruitiness sets in after a little longer, as if my nose has to adjust to the rye first before the sherry kicks in.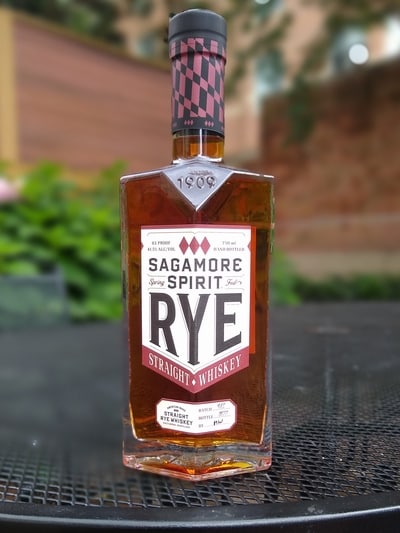 Herbal and tropical rye-forward still lead the way with a coat of sherry finish that brings dark and fresh fruitiness and a little dark low end, so there's still no escaping the finish.
For an 18 month finish, this is surprisingly moderated and not lathered up, down, and all around in dried prune, date, and cherry. PX sherry is super syrupy, date-y, and sweet, which Sagamore Spirit Sherry Finish is not. It feels like the finish was shorter, but that's not necessarily a bad thing because it feels fine as-is.
After swirling and 8 minutes of rest, I smell honey, licorice, fennel, maraschino cherry, and caraway seed at first, followed by dried oak, clove, apricot, and earthy pumpernickel. A little of that dark stickiness from the sherry finish that adds some dark and fruity low-end. Overall, Sagamore Spirit Sherry Finish is primarily dark, sweet, herbal, and fruity, although it feels a little less sweet now because there's a little more dry oak and earthiness.
I like all the scents, but they still feel a bit shallow and one-dimensional. I know that I've listed a bunch of notes, but they all mingle together without many layers and evolution. It may come down to the 4 year old rye being good but not great, so adding the finish doesn't completely overcome that. Four year old rye isn't inherently bad because I've had fantastic 4 year old rye, but as nice as this smells, it doesn't feel complete.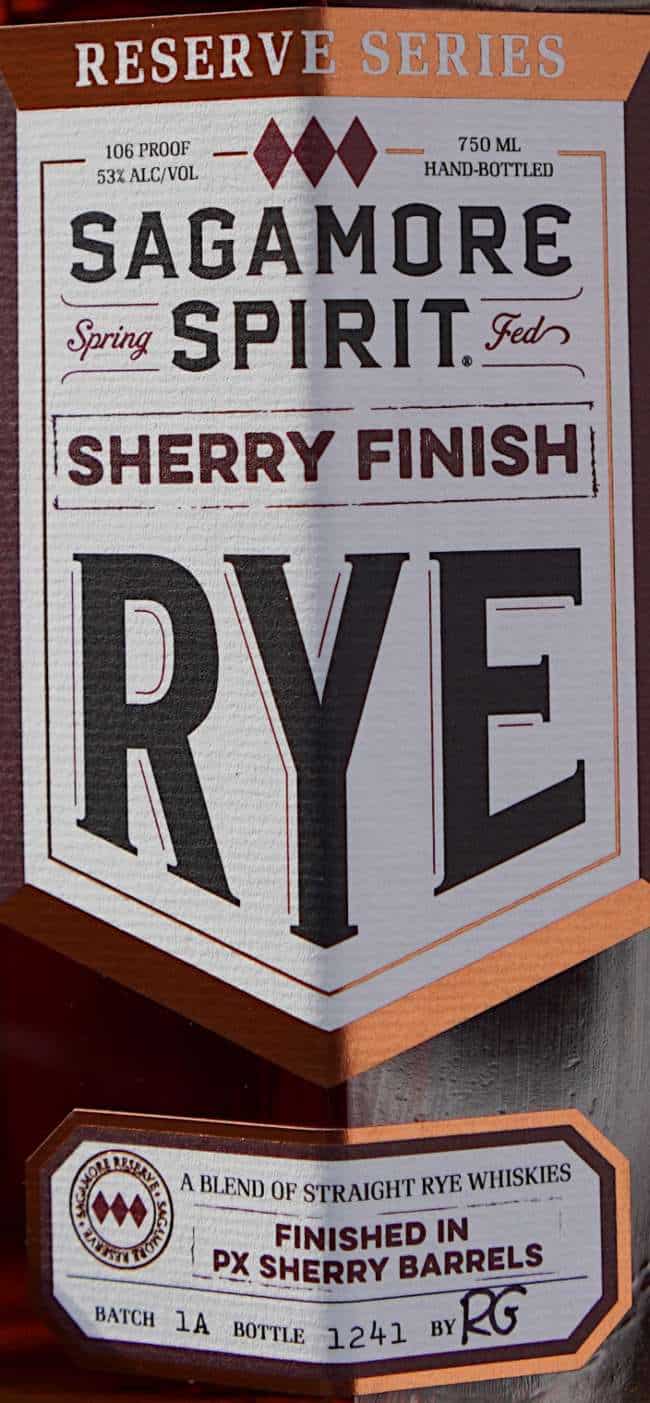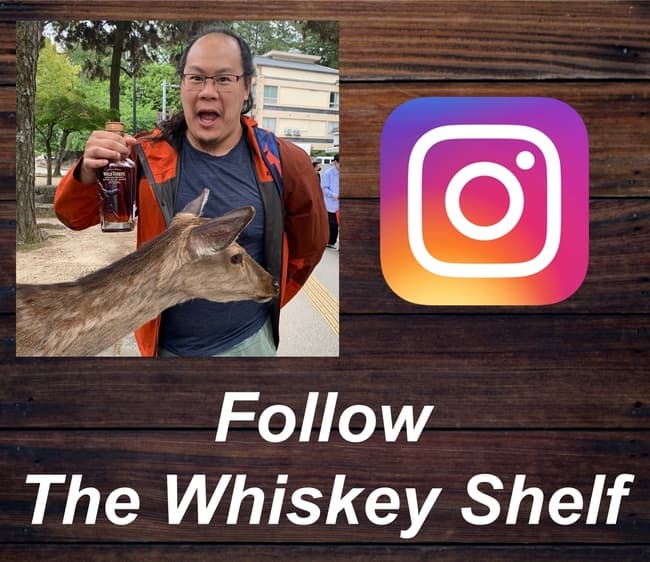 Sagamore Spirit Sherry Finish Rye taste and aftertaste
I taste dense honey, licorice, and fennel at first with nearly just as much maraschino cherry, then roasted oak, clove, cinnamon, earthy caraway seed. Sagamore Spirit Sherry Finish is dark, herbal, and fruity up front with a sizable oaky presence. Just like the scents, the Pedro Jimenez finish is clearly present but not that strong.
The finish spreads a coat of cherry over everything but it's not so thick that it feels like I'm just drinking high-ABV sherry wine. I like that type of finish too, but this feels smack in between subtle and overpowering, and there's no right or wrong in that. For a cask finish this long though, I was expecting more sweet sherry pop, but it's not really there. These casks then must have been pretty dry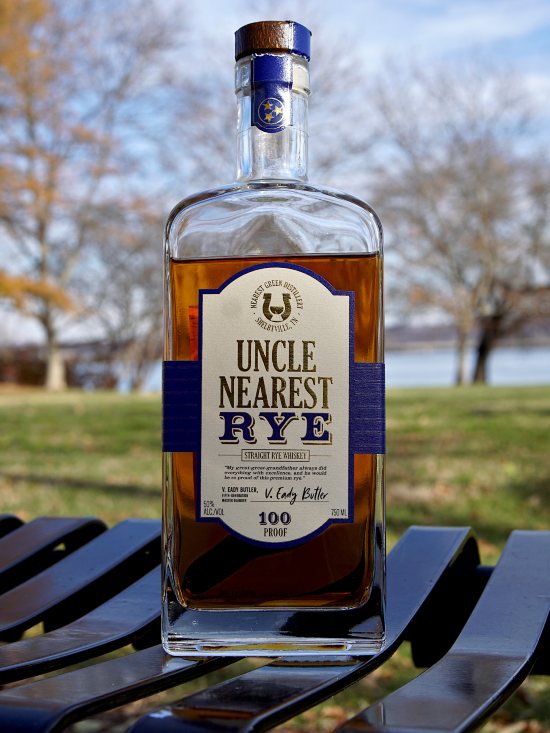 This tastes really good so far, and this is a little hard to explain, but there's this underlying stronger oakiness and earthiness that feels a little strange. I can't tell if that's from the rye or the finish, although I suspect it's the rye. For slightly worse, this loses some of the tropical and fruity traits that are in the scents and becomes more oaky.
With intense "chewing", I get a bigger pop of honey, candied cherry, vanilla, licorice, and fennel first, followed by roasted oak, apricot, papaya, clove, candied orange, and caraway seed. Alright, this is much better now. "Chewing" awakens the tropical honey and licorice and fruity cherry from the rye and sherry. It rushes out with more viscosity and strength to better balance out the oak.
This is a marked improvement over my first sip, but I still recognize that it's missing depth. It's delicious and easy to drink with some layers, but even at 53% ABV it doesn't feel that round, rich, or developed. I guess straightforward and even simple might be the words that come to mind. Don't mix it up with boring or flat though, because it's neither of those.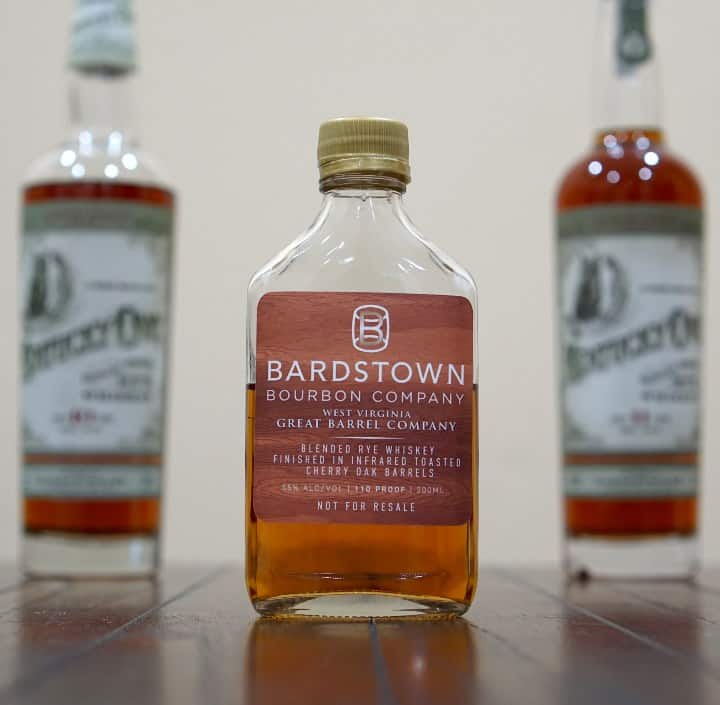 The finish starts off with honey, licorice, fennel, dried cherry, roasted oak, clove, and cinnamon. The oakiness sets-in in the finish with a lingering candied cherry. That sweet cherry oak is really nice, and just like PX sherry, it sticks with me for a while. After "chewing" I'm left with honey, licorice, and dried cherry at first with lingering tingly dried cherry, honey, roasted oak, clove, and mint. It's very pleasant, which is fortunate because it lasts for a few minutes.
Sagamore Spirit Sherry Finish Rye is very good and I enjoy it a lot, but the rye foundation isn't that mature. The finish is a nice addition, but it can't quite elevate the entire marriage to "Top Shelf" (a spoiler I guess).
If you're shopping on Amazon, support The Whiskey Shelf by shopping through my affiliate link – Shop Amazon. I may earn a commission from your Amazon purchases.
Sagamore Spirit Sherry Finish Rye Rating

I was absolutely rooting for this to be an amazing "Top Shelf" rye. It's close, but I can't get there completely. Since I can't find Midwinter's Night Dram anymore because everyone and their non-whiskey-drinking friends want it, I was also hoping that this could be a less expensive but equally / nearly as good replacement.
At least based
on my memory of Act 8
and not from a side by side comparison, Sagamore Spirit Sherry Finish isn't a one to one replacement based on quality. BUT, given that this is less than half the price ($80ish vs $150-$200) and easier to find, all things considered it isn't so far off. I guess you can call Sagamore Spirit Sherry Finish a High West Midwinter's Night Dram alternative. You probably get 80% of the experience too.
There's already some mixed messages (it's good but it's not top shelf), but I honestly enjoy this finished rye. The sherry adds dark sweetness and fruitiness to the tropical and herbal rye, and the higher ABV adds body and viscosity. "Chewing" makes it better too, bringing more candied and fresh cherry sweetness to the front, although it's still far from overpowering.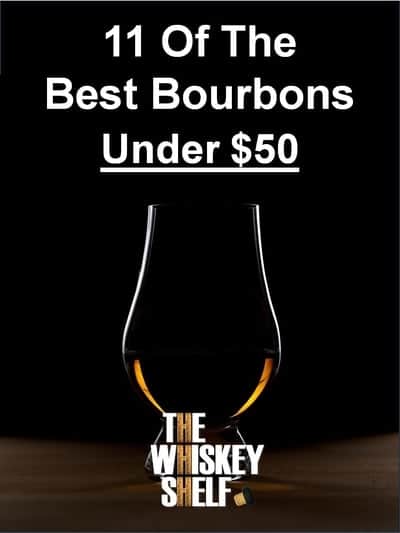 To the point about overpowering finishes, at face value I'd think that an 18 month finish would bring far stronger influence, but it's actually not the case. I wonder if the barrels used for these were much older and drier, so there was some sherry influence but equally as much oak.
I've gotten stronger wine influence from 3-6 month finishes, but you could argue that there might have been more wine left in those barrel so the wine is more in your face. I guess what I'm trying to write is that 18 months isn't overdoing it in this case.
Now the talk about value and "should I get this?". If you frame it as a High West Midwinter's Night Dram alternative, then yes it's absolutely worth it. If you ignore that insanity, then I'm not entirely sold that this is a homerun for upwards of $80-90. I get it, an 18 month finish costs a lot of money (time is money), but it feels like some maturity is missing. I don't know if it's the rye, the finish, or a combination of both, but it all doesn't quite come together.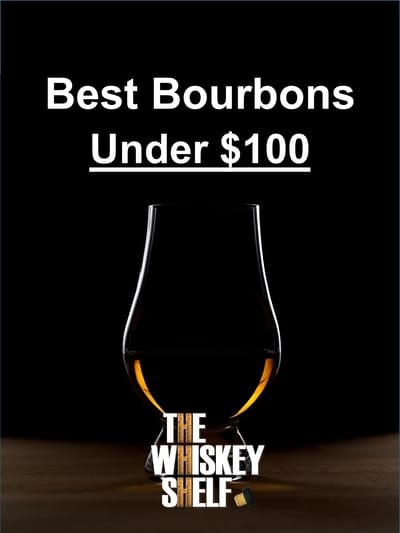 Since I reviewed this recently, I'm going to bring up
Blackened x Wes Henderson
, a 6 year old cask strength bourbon finished in white port (probably finished for way less than 18 months). I mention that because for $100 (still really expensive), the bourbon and the finish had more pop in ways that were more interesting and enjoyable.
The base bourbon felt dark, rich, and bold, and the white port added brighter lemon and white chocolate traits. Both parts felt great, and the combination was even better. I don't quite get that feeling with Sagamore Spirit Sherry Finish.
But you know what, I'm happy with the $60 I paid for it, on sale to celebrate Maryland spirits (I'm based in Maryland). At that price, I recommend it. Otherwise, this is how I recommend that you think about this bottle. If you like finished rye and have the money (or for the life of you can't find Midwinter Night's Dram), then I can see this being interesting and worth it. If you can't check off those boxes, then I suggest that you look elsewhere.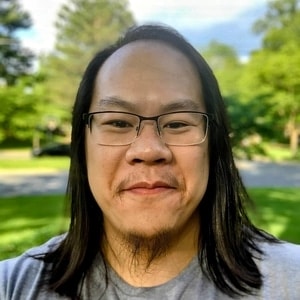 I have far too much fun writing about whiskey and singlehandedly running The Whiskey Shelf to bring you independent, honest, and useful reviews, comparisons, and more. I'm proudly Asian American and can speak Cantonese, Mandarin, and some Japanese.
There are no sponsors, no media companies, and no nonsense. Support The Whiskey Shelf by 
Buying Me A Shot
.