Green River Wheated Bourbon Review [In Depth]
Green River Wheated Bourbon
Green River Wheated Bourbon Details
Distillery: Green River
Type & Region: Bourbon, Kentucky, USA
Alcohol: 45%
Composition: 70% Kentucky-grown corn, 21% wheat, 9% barley
Aged: Around 4-6 years old
Color: 1.1/2.0 on the color scale (burnished)
Price: $35-40
Green River Wheated Bourbon overview
Green River distilling isn't necessarily new to whiskey, but I think that it's new to many of today's whiskey drinkers, including myself. From the company description and the fact that they are DSP-KY-10 (one of the earliest registered distilleries in Kentucky), there's a lot of history behind the name.
Don't be mistaken though, the distillery we know now hasn't been operating that long, it's more recently been revived and has been building something big. In summer 2022, Bardstown Bourbon Company made headline whiskey news when they bought Green River Distilling (I can't remember the amount). Distilleries rarely buy other distilleries these days, usually done by mega-beverage companies like Diageo, Campari, and Constellation who have portfolios of whiskey brands.
What's old is new again, so let's find out what the reintroduced historic Green River distillery brings to the glass in this Green River Wheated Bourbon review.
Thank you to Bardstown Bourbon Company for providing this sample. All opinion are my own (and I'm going to piss someone off one of these days).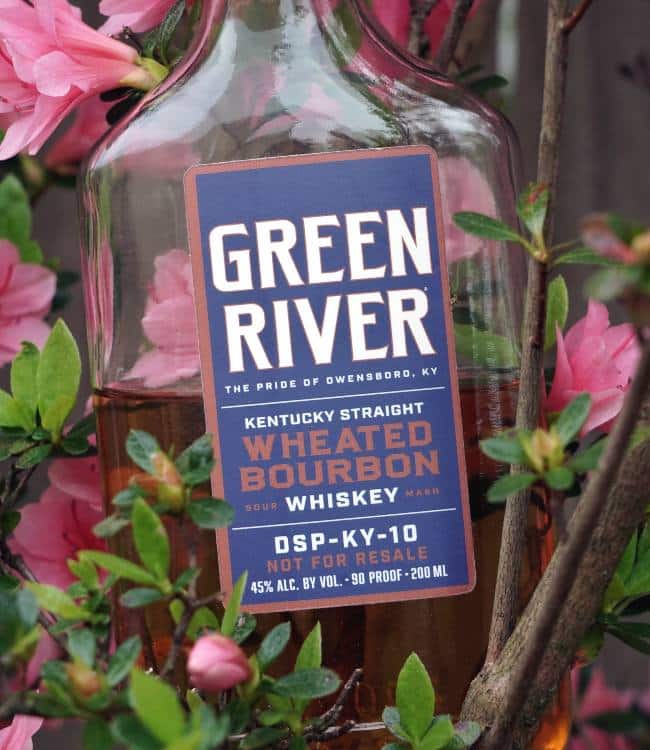 Green River Wheated Bourbon smell
Green River Wheated Bourbon starts with slightly darker honey, peach, roasted oak, cinnamon, clove, roasted grain, orange peel, dry hay, and a hint of cherry. It smells nice with some sweetness and fruit, plus the extra spicy and orange-y scents I expect from a wheated bourbon, but is still generally lighter on body and character. There's no pop and not much intrigue, but there's also nothing unpleasant and little to no heat.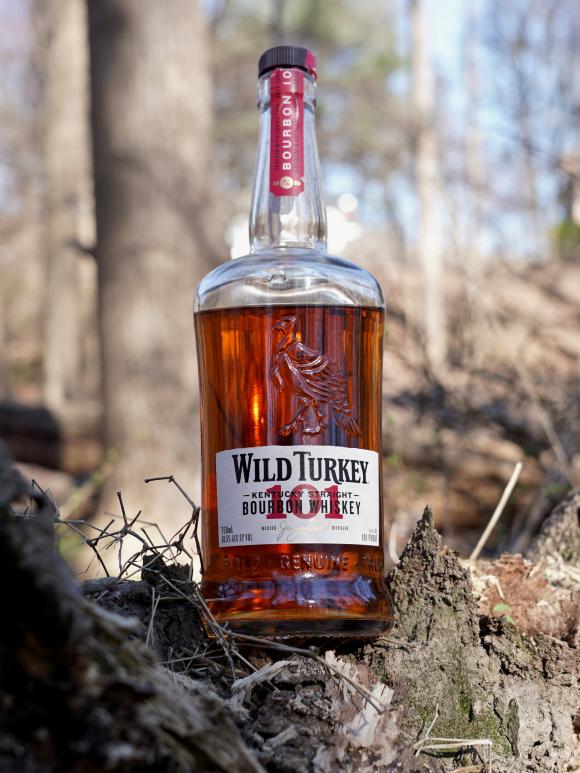 After swirling, I smell honey, apricot, dried orange, roasted oak, vanilla, clove, and a little dried grass and nuts. Green River Wheated Bourbon continues to smell good with a little bit of sweetness, fruitiness, oakiness, and spiciness, but it's not getting my attention. Nothing is off with it, but it feels a bit flat and not that interesting. It doesn't come close to
Bardstown Bourbon Company Origin Wheated Bourbon
, or even
Larceny Bourbon
for that matter.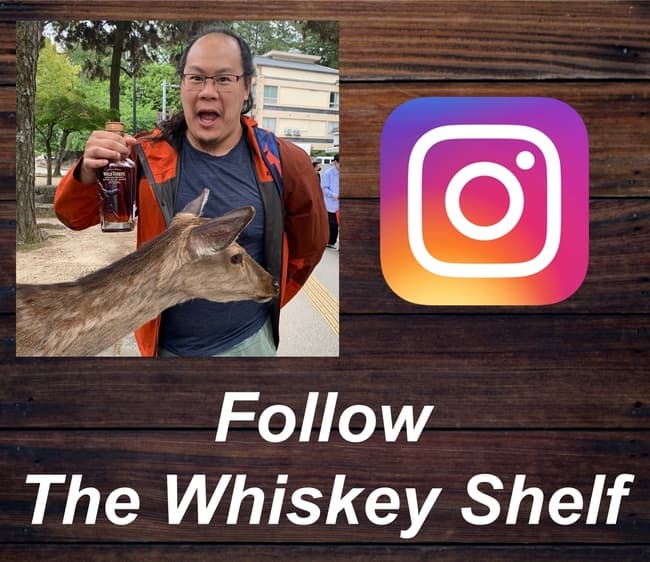 Green River Wheated Bourbon taste and aftertaste
At first I taste honey, apricot, roasted oak, clove, cinnamon, roasted grain, something slightly bitter, dry grass, and orange peel. The flavors start lightly sweet and fruity, then the oak, spice, grain, and something slightly bitter and tannic kick everything out of the way and take over the flavors.
I don't know where this is coming from, but the oak and grain somehow take over the experience…what is happening? This isn't in the scents yet rears its head in the flavors, which is really strange. This is ok, but I don't like where this is going.
After "chewing", I taste honey, apricot, roasted oak, clove, orange peel, cinnamon, roasted grains, dried hay, and bitterness in the back. "Chewing" brings more fruit and sweetness to the front to somewhat redeem itself and fight off the oakiness and bitterness, but it still kicks-in later. I enjoy it more this time, but the back end oakiness and bitterness still doesn't do it for me.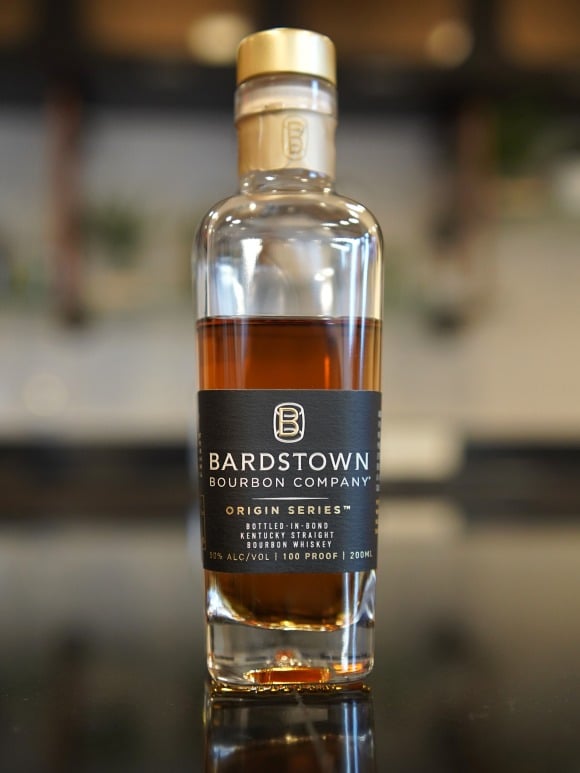 The bitter oak lingers in the finish followed by honey, apricot, clove, and roasted grain. The bitterness and grassiness continue to linger with just a little sweetness, and it's strange. After "chewing" the finish has honey, roasted oak, cinnamon, roasted grains, clove, and apricot, again with longer lasting oakiness and graininess. It's not as overly oaky, spicy, and bitter this time, which helps.
Green River Wheated Bourbon is a taste of two very distinct parts, the first part sweet and fruity with a little body and development, the second still overly oaky, spicy, and bitter. It doesn't completely ruin the experience, but it pulls it down. I kind of like it sometimes, but am mostly confused about what happened.
If you're shopping on Amazon, support The Whiskey Shelf by shopping through my affiliate link – Shop Amazon. I may earn a commission from your Amazon purchases.
Green River Wheated Bourbon Rating

At times, Green River Wheated Bourbon is actually nice with the fruity sweetness, but the drawbacks are nearly as great with the overly woody, grassy, and bitter notes, overshadowing the whole deal. I'm not sure what happened here, but someone might want to go back to the drawing board to figure out this blend and get the oak and bitterness under control because it's jarring.
I didn't rate it "Bottom Shelf+" mainly because the sweetness and fruitiness do enough to still make it better than the likes of
Jim Beam White
and
Jack Daniel's
, and overall is more or less on par with
Maker's Mark
. Maker's Mark has less intense oakiness and bitterness, but also less fruitiness and sweetness, so it's a tradeoff.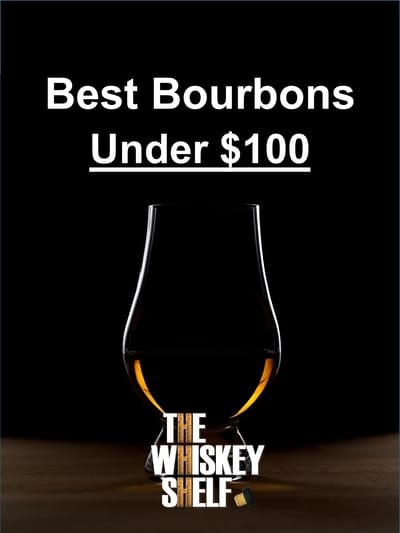 So unlike the two Bardstown Bourbon Origin Bourbons where I preferred the wheated bourbon, I prefer Green River Straight Bourbon (with rye in the mash). It's comparably fruity but doesn't have anywhere near the level of intense oak and bitterness, which could be the wheat component in the mash running awry. In my experience, wheat brings more clove, cinnamon, baked goods, and grassiness, and those notes just may be clashing with everything else in Green River Wheated Bourbon.
Assuming that my media sample is exactly the same as the retail bottles on shelves, then I recommend you pass. It's not because it's bad, but I can't recommend half of the experience that turned me off. With the rye, there was enough there that I could somewhat recommend it. I'm not pleased to write any of this, but it is what it is.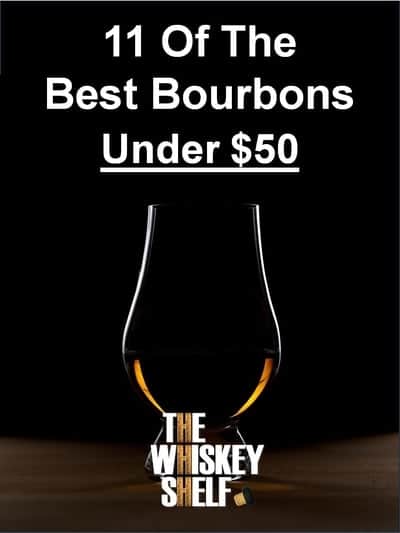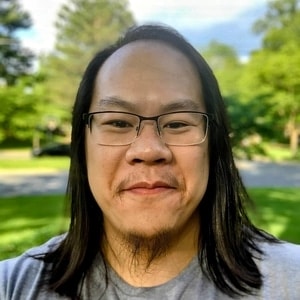 I have far too much fun writing about whiskey and singlehandedly running The Whiskey Shelf to bring you independent, honest, and useful reviews, comparisons, and more. I'm proudly Asian American and can speak Cantonese, Mandarin, and some Japanese.
There are no sponsors, no media companies, and no nonsense. Support The Whiskey Shelf by 
Buying Me A Shot
.