Green River Straight Bourbon Review [In Depth]
Green River Straight Bourbon
Green River Straight Bourbon Details
From the company website:
Green River Kentucky Straight Bourbon Whiskey is 90 proof and has been aged more than five years at the distillery in Owensboro. It is rich in color with an amber hue and made with all Kentucky-grown corn, most from Daviess County. The mash bill is 70% corn, 21% winter rye, and 9% malted 2 and 6-row barley. The higher rye content results in a bourbon with warming spice notes on the nose and palate. Additional aroma notes to look for include cinnamon, dried cherry, and light leather. For taste, it has notes of cinnamon, vanilla, caramel, and chocolate mint. The finish is rich, thick, and lingering.
Green River Straight Bourbon overview
Green River distilling isn't necessarily new to whiskey, but I think that it's new to many of today's whiskey drinkers, including myself. From the company description and the fact that they are DSP-KY-10 (making it one of the earliest registered distilleries in Kentucky), there's a lot of history behind the name.
Don't be mistaken though, the distillery we know now hasn't been operating that long like Old Forester has, it's more recently been revived and has been building something big. In summer 2022, Bardstown Bourbon Company made headline whiskey news when they bought Green River Distilling (I can't remember the amount). Distilleries rarely buy other distilleries these days, that's usually done by mega-beverage companies like Diageo, Campari, and Constellation.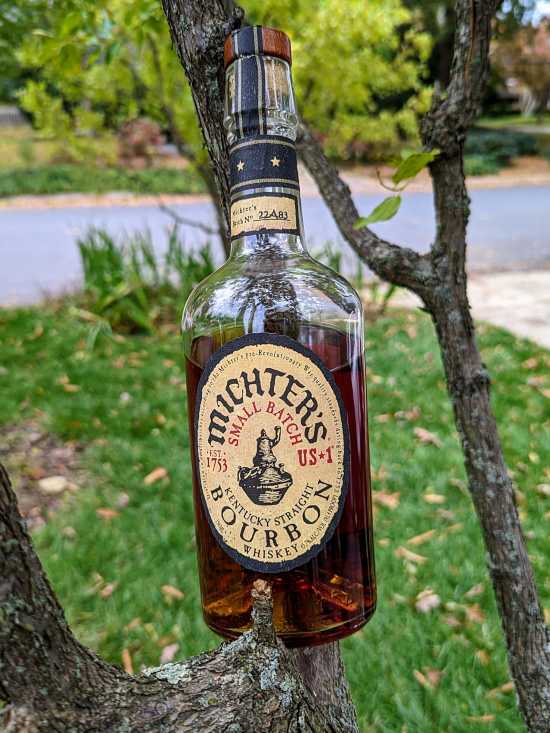 Since Green River had already been distilling for a few years (using local corn), one of the things that Bardstown Bourbon Co. bought was whiskey already aging in rickhouses. With that stockpile, they eventually had to do something with it, hence this release of Green River Straight Bourbon, using a mashbill different from everyone else's. To my understanding, this is the first named release from Green River, but I know that other companies have already been sourcing from them, including Heaven's Door for some of their single barrel picks.
At least as of when I wrote and posted this review, this bourbon is starting to appear on shelves across the US. I've seen it in DC, and seen posts about it in Chicago. I suspect this will be a fairly large release, so you'll be able to find it with a little saerching.
What's old is new again, so let's find out what the reintroduced historic Green River distillery brings to the glass in this Green River Straight Bourbon review.
Thank you to Bardstown Bourbon Company for providing this sample. All opinion are my own (and I'm going to piss someone off one of these days…but I probably already have).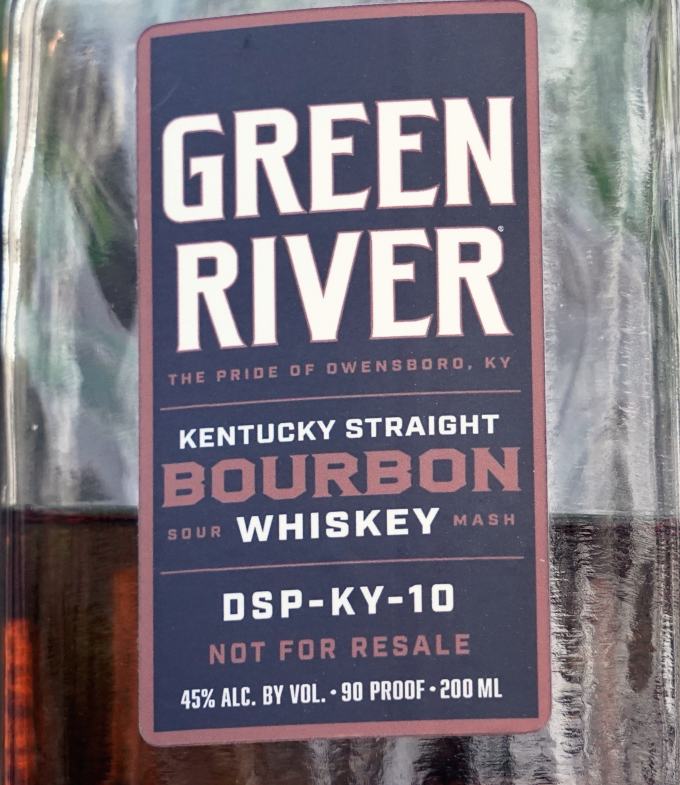 Green River Straight Bourbon smell
Green River Straight Bourbon starts with honey, vanilla, roasted oak and grain, cinnamon, mint / spearmint, licorice, pear, and orange peel. The scents are on the lighter side, probably because of the 45% ABV and relative youth. It smells fine and there's nothing offensive about it, but there's also not much muscle behind it. Having reviewed Bardstown Bourbon Origin Straight Bourbon (rye'd mashbill) and Bottled in Bond Wheated bourbon, this doesn't come close to those.
The scents are fairly similar after swirling and rest with honey, pear, hay, licorice, roasted oak, mint, earthy caraway seed, cinnamon, and a little sliced red apple. The scents feel a bit underdeveloped and thin overall, but I will write that there is a nice fresh mintiness in the scents.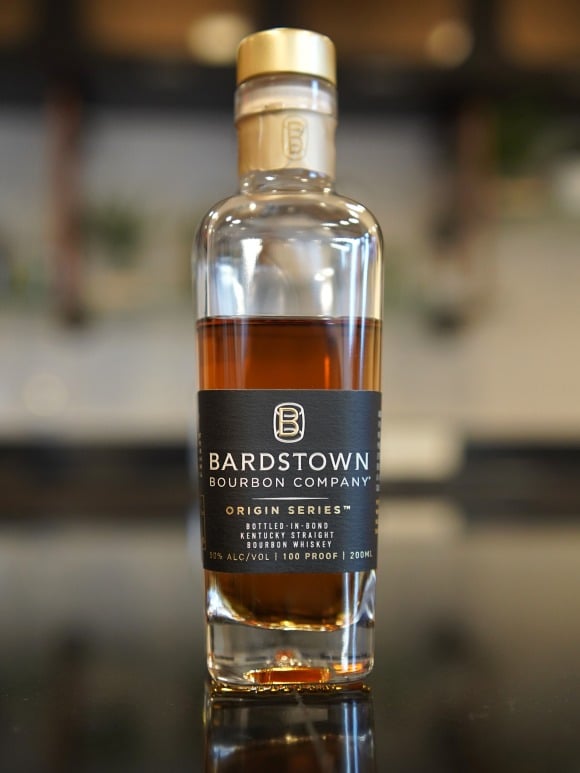 Green River Straight Bourbon taste and aftertaste
On my first sip I get honey, vanilla, roasted oak, licorice, dried nuts, cinnamon, apple, orange peel, and a little wrigley's chewing gum. There's some sweetness, oakiness, spice, fruitiness, and herbalness, but it's not that interesting either. Green River Bourbon tastes alright but the flavors are on the lighter side so it doesn't yet feel all that developed, unique, or interesting so it's not that memorable.
Green River Straight Bourbon tastes noticeably better after "chewing" with honey, pear, vanilla, roasted oak, licorice, cinnamon, clove, baked red apple, mint, roasted grain, and a little earthy caraway seed. There's a lighter surge of oak, spice, and bitterness in the back. The fruitiness, spiciness, and sweetness open up, making it more pear, cinnamon, and mint-forward this time. I suspect that this would match well with the simple syrup and mint in a mint julep.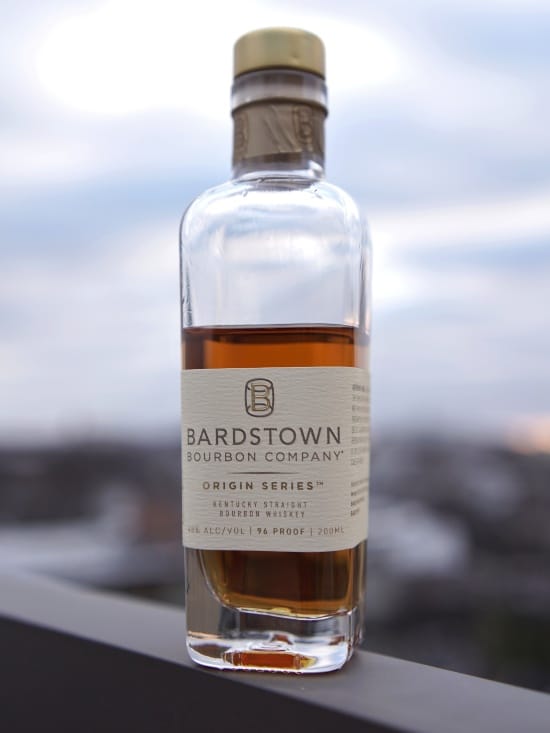 On the finish I get honey, roasted oak, roasted grain, licorice, cinnamon, and a little pear and mint. After "chewing" it leaves honey, pear, licorice, roasted oak, cinnamon, and a little dried grass.
The biggest plus is that there's no funky graininess or bitterness, which tells me that there is some budding maturity here. That said, Green River Straight Bourbon tastes fine, but I don't feel compelled to drink more of it because it needs more time to fill out so it has something more interesting to offer. There are bourbons I'd rather buy for $35-40.
I've unfortunately lost some Glencairn's while in transit, and that made me very sad. So, I wised up and bought this Glencairn Travel Case that comes also comes with 2 glasses so I don't need to worry so much about them breaking. I think it's great, and I think you'll love it too.
Seriously, if you already have glasses, protect them.
Green River Straight Bourbon Rating

I'll be honest with you as always, Green River Straight Bourbon is solid but unspectacular. Do I enjoy drinking it? Yes. Does it stand out in any way? Not really. It has some nice moments with the fruit and spice (that I hope will continue to evolve over time), but also doesn't offer much development or intrigue so I can't say that it's a must buy. There's a lot of promise because it feels well-made, but it needs more oak aging.
I'm not expecting a showstopping experience. My critique is that nothing really stands out and it's going to be easy to get lost on the shelf with so many other options. And I get it, size and economies of scale matter, but I drink and review this based on just the whiskey, understanding in the back of mind how difficult it must be to run a distillery (because I've never done it myself).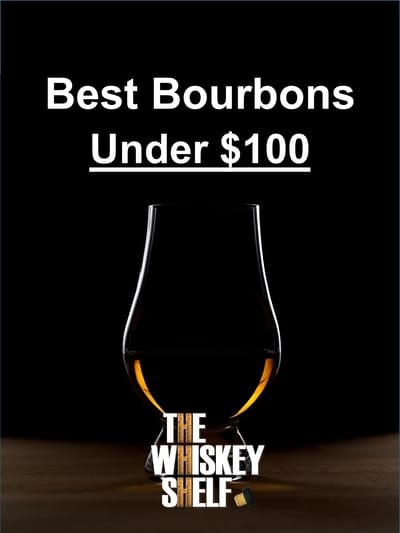 Some of the shortcomings of this decent bourbon don't completely fall on Bardstown Bourbon Company. When they bought Green River in 2022, it was already operating and aging barrels, so they couldn't fully control what was already done. What they can do now is shape it into something even better. I believe they can do that because
Bardstown Bourbon Company's own Origin releases
are very good. They're a little more expensive than this Green River Bourbon, but they are worth the extra money.
I think you'll enjoy it if you do buy it, but there are better alternatives to try first. Even if I stay within craft distilling,
Woodinville
and
Still Austin
are releasing really good stuff at around $35-40. Expanding to the even bigger distilleries there's
Elijah Craig Small Batch
and
Cooper's Craft 100 Proof
. I recommend that you try the aforementioned bourbons first, then come back and try Green River to change it up.
I guess my point is that Green River Bourbon makes me shrug because it's good enough but easy to forget – something I'm happy to drink but wouldn't actively seek to drink again.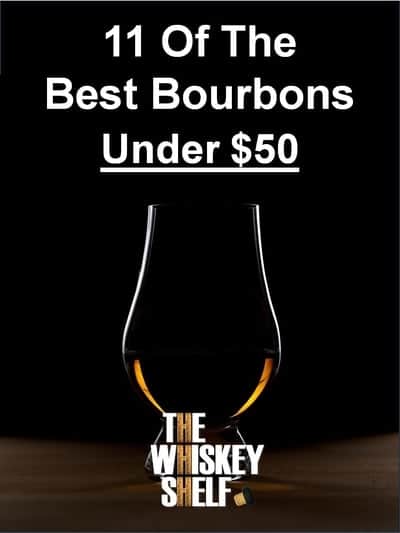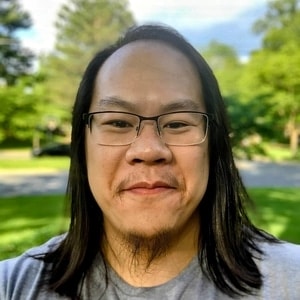 I have far too much fun writing about whiskey and singlehandedly running The Whiskey Shelf to bring you independent, honest, and useful reviews, comparisons, and more. I'm proudly Asian American and can speak Cantonese, Mandarin, and some Japanese.
There are no sponsors, no media companies, and no nonsense. Support The Whiskey Shelf by 
Buying Me A Shot
.