Wild Turkey 12 Year 2012 vs 2022 Comparison
Wild Turkey 12 Year 2012 vs 2022 Comparison
It took 10 year for Wild Turkey to bring back the 12 Year 101 Proof Bourbon
In the 10 years between bottles, bourbon has been flipped on its head. It's become outrageously popular, all sorts of distilleries have opened across the US, new liquor stores have opened (physical and online), and for some reason people go bananas over certain brands and bottles most paid little to no attention to before. Even Wild Turkey has changed a lot in that time, changing owners, barrel entry proofs, releasing new whiskeys, and building tons more rickhouses to age bourbon among many other things. Plus, I became a whiskey blogger.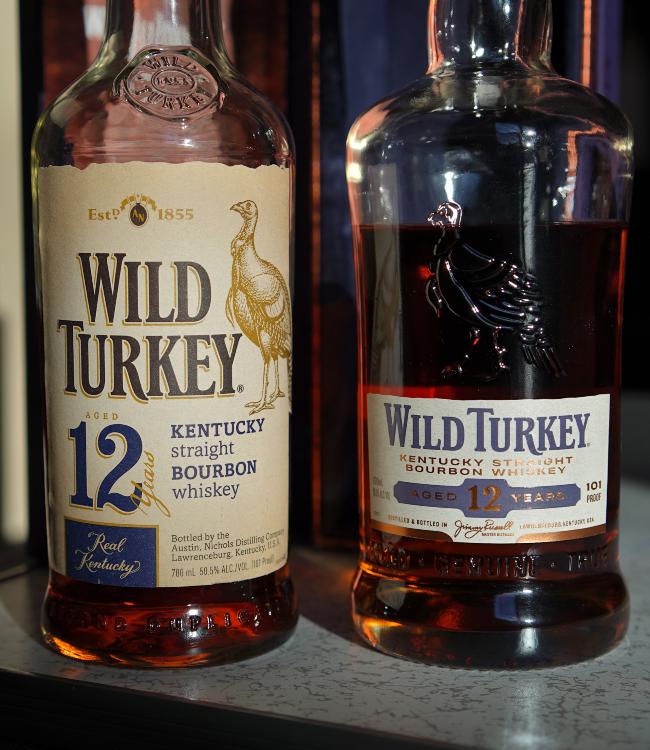 You know what hasn't changed though? Wild Turkey 12 Year is still 12 years old and 101 proof, as it had been for decades, and is still an export-only release. Unlike last time, the US does get
Russell's Reserve 13 Year
while Japan doesn't. Oh, and Jimmy Russell is still there. So when I brought back a bottle of the 2012 version and a friend kindly brought back a 2022 bottle, I knew I was morally obligated to compare them. Bourbon has changed, and I suspect that Wild Turkey's bourbon has changed as well.
As these old vs new comparisons often are, they're interesting but not useful. The
2012 version is long gone (but read my review anyway)
so you likely can't replicate this comparison, although you can get the newest release of it. What this 2012 vs 2022 Wild Turkey 12 Year comparison can do is highlight what came before and what we have now, and how the remake or "reboot" compares to the older version, providing a snapshot into how Wild Turkey has changed in the past 10 years.
As an FYI, I bought and use these Glencairn glasses for my reviews and comparisons (because they're the best): 
Glencairn Crystal Whiskey Glass, Set of 6, Clear, 6 Pack.
Full transparency, this is an affiliate link, so I may earn a commission if you buy this or something else from Amazon.
If you're shopping on Amazon, support The Whiskey Shelf by shopping through my affiliate link – Shop Amazon. I may earn a commission from your Amazon purchases.
2012 and 2022 Wild Turkey 12 Year are quite similar yet so different. To start, the 2022 version is still a fantastic "Top Shelf" bourbon that provides around 75-80% of the "Top Shelf+" 2012 version, 85% in the scents and 70% in the flavors. The main differences are with the viscosity, fruitiness, and oak.
The scents are startlingly similar, but the individual differences are more subtle, and add up to a wider gap. Both have the fragrant oak-driven sweetness and chocolatiness of far more expensive bourbons with great supporting cherry, berry, and orange. The 2012 version has slightly darker and denser sweetness that includes maple syrup, strawberry jam, and slightly richer chocolate that's a bit more fudge-like.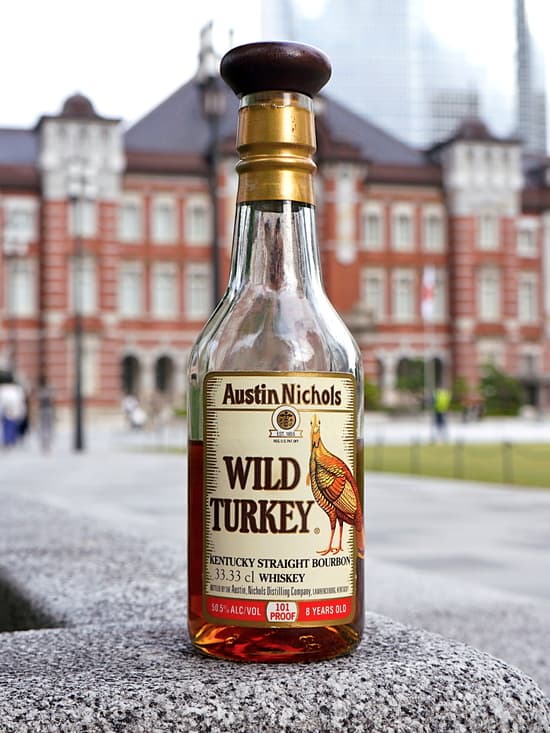 The 2022 version feels like it's toned down across the board, except with the stronger (but still generally light) nuttiness and grassiness, which are clear indicators for me that the 2012 version is richer. It's not a massive gap in any particular way, but it adds up.
The flavors are where the 2012 version really shines and the 2022 feels less developed in comparison. It's not that the newer version is bad, the 2012 version is just that amazing. The 2022 version is full of caramel, sweet oak, vanilla, chocolate, berries, and spice – a great mix of oaky maturity, dark sweetness, and fruitiness. The 2012 has a similar foundation, but does it all in a more mature and luxurious way.
The dark and mature sweet oak is there, but with more chocolate. At the same time, the oak is smooth and creamy with none of the lightly burnt and dried nutty character that's a little rougher and what I might call immature. The fruit and viscosity stand out the most, with more round and rich cherry, apricot, and strawberry that easily overpower what's in the 2022. It's a captivating, dark, and creamy fruitiness amidst the refined oakiness and spice that all contribute to denser low-end heft.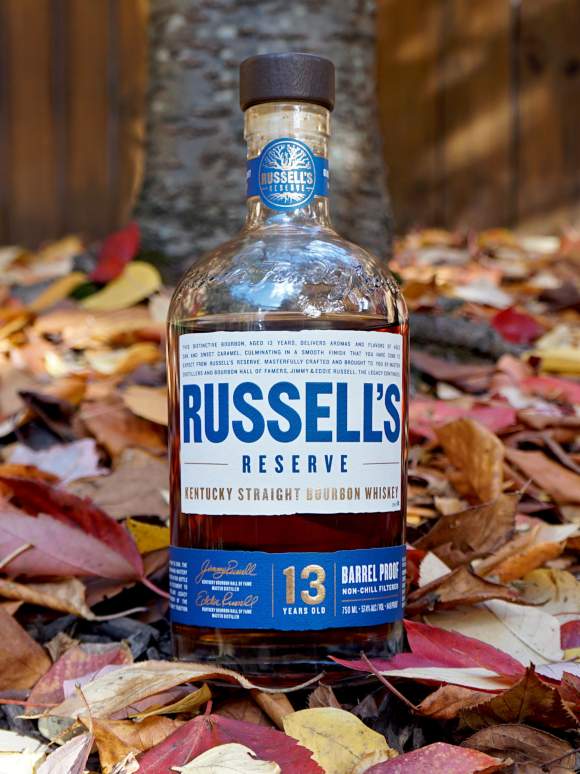 The gap in flavors become more obvious going from the 2012 to 2022, as the fruitiness and viscosity in the newer version feel toned-down in comparison. It's starkly clear that the 2022 version is less refined, less viscous, and less expressive. It just doesn't have the same pop and vibrance as its predecessor. It still tastes great, but it shrinks in the shadow of something spectacular.
There are so many factors that likely affect why the 2012 and 2022 versions are different. Keep in mind, both of these are made up of barrels that are at least 12 years old and diluted down to 101 proof.
In 2012, Wild Turkey didn't have as many special releases that took up their best barrels, and I suspect that some of them ended up in the 12 year and the rest continued to age for something in the future. Nowadays, there's
Master's Keep releases
,
Russell's Reserve 13
,
Russell's Reserve Single Barrel
, and who the heck knows what else that's vying for those barrels. So one, barrel selection was probably more favorable for the old version.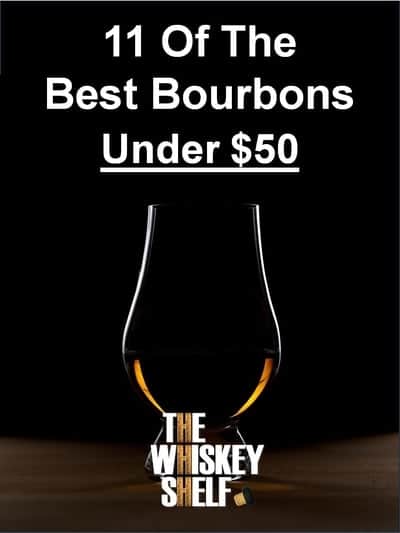 Barrel entry proof was different in 2000 (107 proof) vs 2010 (110 and 115 proof) when the youngest barrels were distilled. The general understanding is that a higher barrel entry proof leads to more intense interaction with the oak, leading to more oaky, burnt, and spicy notes. The lower entry proof is more mellow and balanced. The economic trade off of higher barrel entry proof is that barrels yield more bottles of whiskey when they're diluted down to 40% or whatever, so you make more money.
The last thing that comes to mind is the oak that forms the barrels. At least by 2000, I think the incredible old growth and super tight-grain oak barrels that made bourbons barreled before ~1996 so good were mostly gone. I still think that the quality of the oak in 2000 was higher than it was in 2012, but not quite as great as it was in 1985 or earlier. Still, the difference in oak might be important because oak aging has a massive impact on the end bourbon, and I think some of that comes through in this comparison.
The point I'm trying to make is that the 2022 reboot is a great spiritual successor to the previous version. At the same time, it's a less refined, less rich, and less complex reboot that mirrors what's happening in the bourbon world overall – it was better 10, 20, and even 30+ years ago.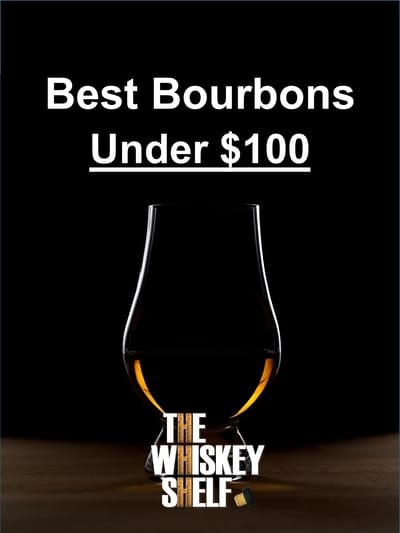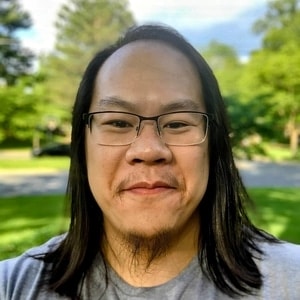 I have far too much fun writing about whiskey and singlehandedly running The Whiskey Shelf to bring you independent, honest, and useful reviews, comparisons, and more. I'm proudly Asian American and can speak Cantonese, Mandarin, and some Japanese.
There are no sponsors, no media companies, and no nonsense. Support The Whiskey Shelf by 
Buying Me A Shot
.
Maker's Mark Cask Strength Comparison