Uncle Nearest Single Barrel Rye Review [In Depth]
Uncle Nearest Single Barrel Rye
Uncle Nearest Single Barrel Rye Details
From the company website:
Bottled at cask strength, this Single Barrel Straight Rye Whiskey is what other ryes work hard to grow up to be. Tennessee does a lot of things well; growing rye is not one of them. So, we sought out the best from other states. Each of our inaugural barrels hails from New York, where they aged in new American oak for a minimum of four years after a short stint in B.C., where they were born.
These barrels began as a lofty experiment in 2017. Was it possible to create an ultra-smooth whiskey, with flavor galore, made from 100% rye? That was the question. The answer took a while but was well worth the wait: hell yeah.
Uncle Nearest Single Barrel Rye overview
Uncle Nearest is back with their 3rd and last rye release of this series, Uncle Nearest Single Barrel Rye. And with this, I'll have reviewed all three releases. I'm honestly late to posting this review since this was released in late December 2022, and I'm posting it months after that. Whoops, my bad. Like the two ryes released before it, the
Uncut & Unfiltered
and
100 Proof
versions, it's an at least 4 year old cask strength rye sourced from Canada and aged in New York City and Tennessee (at the Uncle Nearest distillery). The whiskey is a dual citizen just like me.
Like the Uncut Rye, this is a distillery-only release meant to highlight various barrels and the inherent uniqueness between them. For this review, I'm packing barrel 001. Yeah, this bottle just might come from the first barrel they picked for this release, and that in and of itself is fun. I have #1.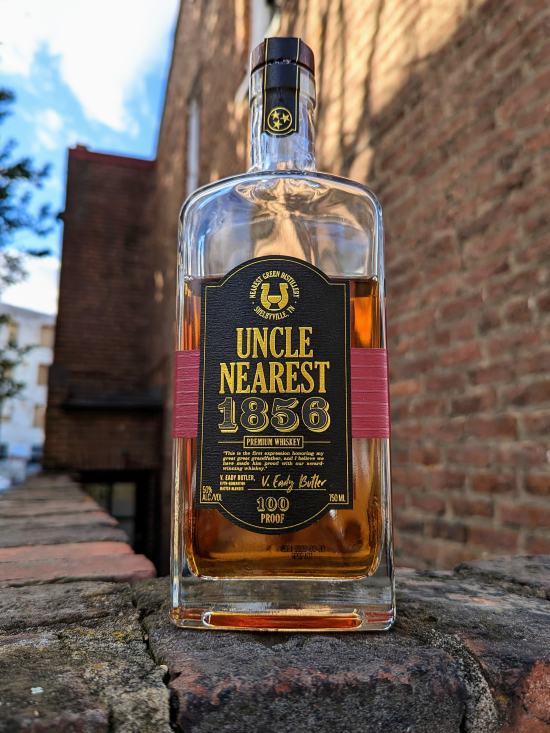 The pricing is a little strange though. While the Uncut, also a distillery release, is priced at $150, the Single Barrel is $90. I don't know how the math works on that, but ok. If you can't make your way to Shelbyville, TN to visit and get one of the distillery-exclusive bottles, then your next best and most available option is Uncle Nearest 100 Proof, which appears to be a mostly national release for around $60.
I have experience with the two other versions, and I'm optimistic that careful barrel selection will really let the rye whiskey shine to its highest potential. Let's find out if barrel selection elevates this rye in this Uncle Nearest Single Barrel Rye review.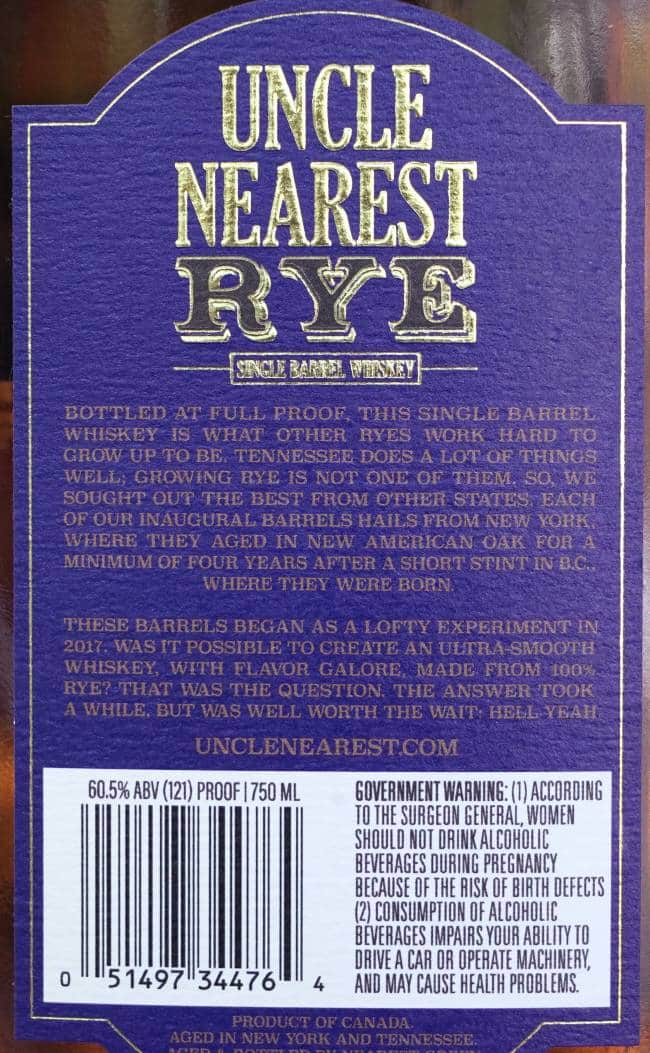 Uncle Nearest Single Barrel Rye smell
Uncle Nearest Single Barrel Rye has a lot of eucalyptus up front followed by honey, mint, toasted grain, pear, licorice, roasted oak, cinnamon, clove, green apple, and buttery baked crust from a pie (meaning there's a slightly butter + baked bread sensation). In some ways, it feels like an apple pie made with granny smith apples. To that green apple note, this is a very rye-forward whiskey with a lot of herbal and green fruit scents.
I like how it smells, and I already like it more than the Uncle Nearest Uncut Rye because it's a little more fruit-forward and less grainy. For slightly worse, the scents have some density but so does the alcohol, and they compete a little bit for my attention. In this case, the scents aren't quite dense enough to hold back the heat as I'd like.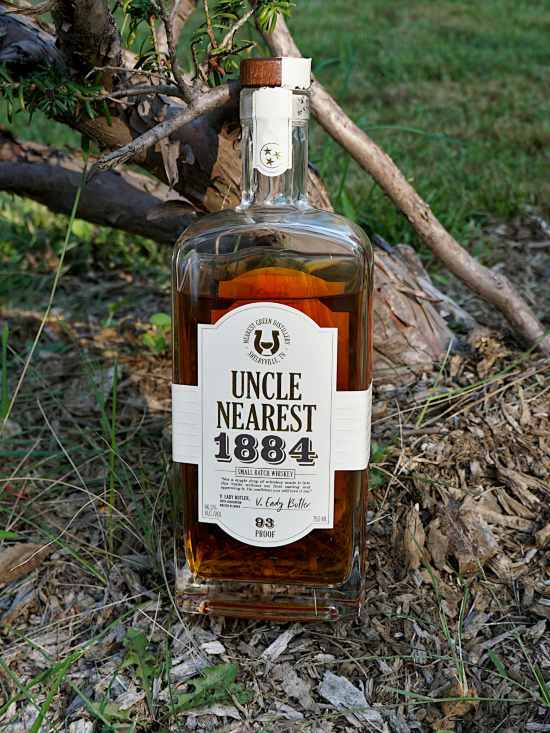 After swirling, I still get a lot of eucalyptus followed by darker honey, pear, licorice, orange peel, green apple, toasted grains, roasted oak, clove, cinnamon, and pumpernickel. It continues to smell very green (meaning green fruit and herbalness) with some alcoholic bite. It's a little darker and sweeter this time so it smells better.
Overall, Uncle Nearest Single Barrel Rye smells nice, but I want more density in the scents that can better cover-up the heat. The higher ABV does add more fragrance, but at the expense of just as much extra heat.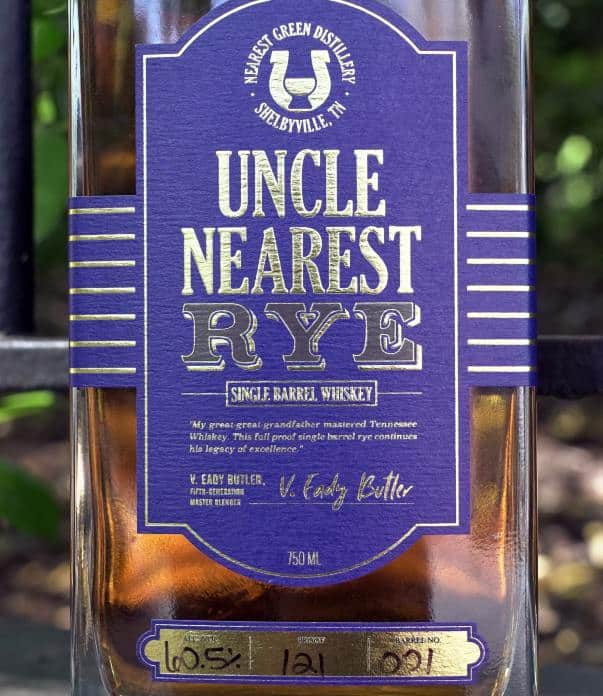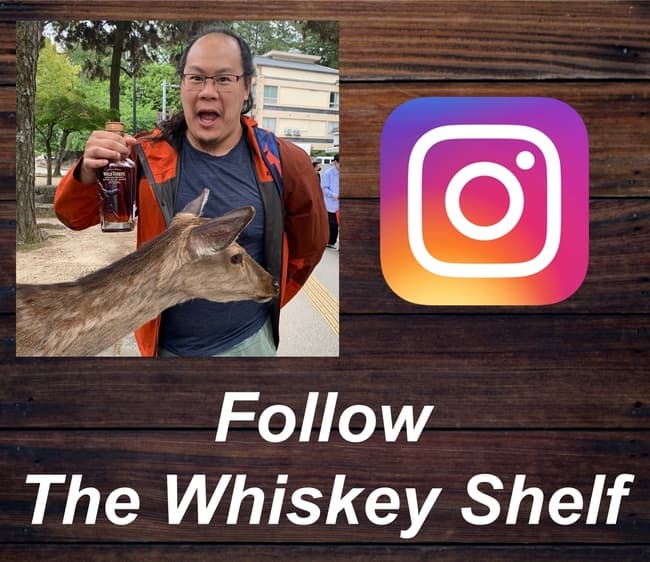 Uncle Nearest Single Barrel Rye taste and aftertaste
First, I get honey, eucalyptus, pear, licorice, roasted oak, toasted grains, earthy caraway seed, green apple, cinnamon, and mint. Uncle Nearest Single Barrel Rye is very herbal and green with some earthiness and oakiness towards the back, clearly a very rye-forward rye whiskey. I can feel the oils coat my mouth too, so I'd guess that this is non chill filtered. It doesn't say so on the bottle, but it feels that way.
The 60% alcohol has a hearty kick to it, which is expected, but it's better controlled / covered-up in other whiskeys. The flavors are nice and have decent viscosity, but they occasionally clash with the heat that's equally as dense. It makes me think that it's somewhat immature so the richness and heft aren't sufficient enough yet.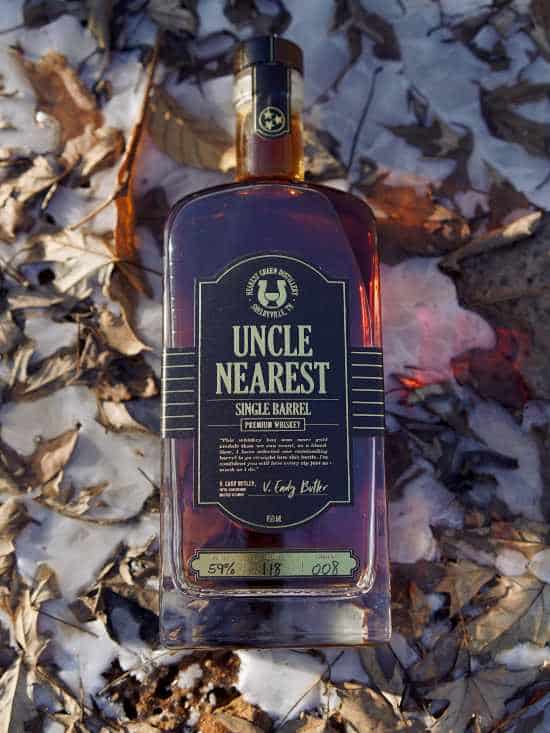 After "chewing" I taste licorice, eucalyptus, honey, green apple and green grape, punchy alcohol, roasted oak, cinnamon, roasted grain, clove, earthy caraway seed, and a little buttery pie crust. It's still a very green and herbal rye whiskey, and "chewing" kicks up the heat to another level, making it feel hotter than the 60% ABV. It's to the point that I can't chew it for more than 2-3 seconds before it overwhelms my senses, so be prepared to get roughed up a little. I can tell the flavors are getting there, but that fiery heat is something else.
The finish is full of eucalyptus, pear, green grape with the skin, licorice, roasted oak, caraway seed, honey, toasted grain, mint, and those non chill filtered (probably) oils. It's more of the same after "chewing".
Uncle Nearest Single Barrel generally tastes good (and I'm a big rye-lover), but the not-quite-good-enough richness and hotter alcohol hold it back a lot.
If you're shopping on Amazon, support The Whiskey Shelf by shopping through my affiliate link – Shop Amazon. I may earn a commission from your Amazon purchases.
Uncle Nearest Single Barrel Rye Rating

I enjoy Uncle Nearest Single Barrel Rye, I really do, especially the herbal and green fruity scents and flavors that provide a pretty unique twist to rye whiskey. It isn't without its faults, but I generally feel that it's a well-made and selected whiskey. If you like rye whiskey already, there's a chance you'll like this too. If you are on the fence / don't like it, then 100% stay away. This will unapologetically pummel you with so much rye in the form of eucalyptus, licorice, caraway seed, and green fruits.
For better or worse, this whiskey, just like the
Uncut Rye
and
100 Proof Rye
, lives and dies by the Canada-distilled and US-aged rye. The added ABV in the Uncut and Single Barrel help a lot, but it still can't escape the core personality that feels less developed than it probably should. 4-6 year old American-made rye can be fantastic (e.g.,
Willett 4 Year
and
Pikesville Rye
), but this rye isn't close to that level.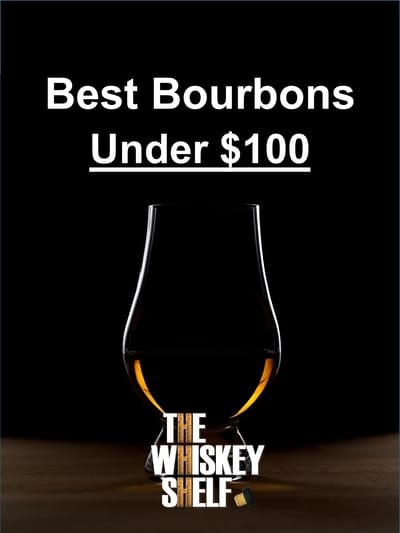 Uncle Nearest used a higher ABV, it's good but not amazing. Picked a good barrel and kept the higher ABV, a similar result. Blended less good barrels and lower the ABV, it's decent but I wouldn't recommend it. I can enjoy and appreciate what Uncle Nearest has done, but this rye doesn't click with me. I'm sure others like it a lot more than I do, but this review is about my experience.
A lot of it comes down to the heat and the richness. It doesn't feel fully developed, or even mostly developed. At 4-5 ish years old, it still needed more time. Controlling the heat would probably have gone a long way in accentuating the herbalness and fruitiness, but unfortunately that didn't happen. The heat did a disservice to everything else, and denser herbal sweetness and fruitiness would have been great. I'm all about that.
Did Uncle Nearest make an "ultra smooth whiskey"? In my opinion, no, it's actually quite hot and not smooth. Is it "with flavor galore"? Again, no. Did Uncle Nearest fail with this rye? Not at all. This version of Uncle Nearest Single Barrel Rye is certainly an interesting experiment that I'm glad I got to try, but I won't miss it when it's gone. I hope that Uncle Nearest will look elsewhere, hopefully at a distillery in the US, for the next batch of rye to put their name and stake their reputation on. I am rooting for them to release something truly amazing.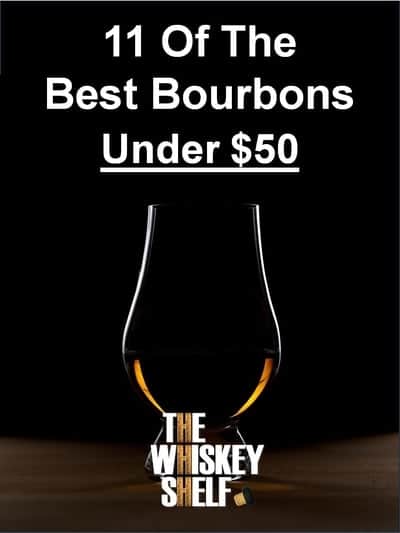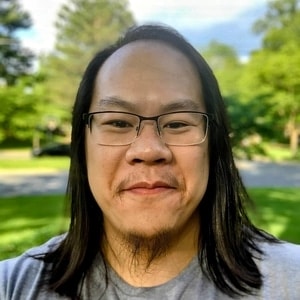 I have far too much fun writing about whiskey and singlehandedly running The Whiskey Shelf to bring you independent, honest, and useful reviews, comparisons, and more. I'm proudly Asian American and can speak Cantonese, Mandarin, and some Japanese.
There are no sponsors, no media companies, and no nonsense. Support The Whiskey Shelf by 
Buying Me A Shot
.