Uncle Nearest 1856 Review [In Depth]
Uncle Nearest 1856 Whiskey
Uncle Nearest 1856 Details
From the company website:
Uncle Nearest 1856 is a blend of our premium aged whiskey. It has a caramel color with a beautiful deep golden hue. On the nose, baled hay and pumpkin seeds with subtle notes of ripe stone fruit and caramel corn. Bold and spicy upfront then mellows with sweet caramel and maple, like biting into an oatmeal raisin cookie. The finish is long and rich. It lingers pleasantly sweet on the palate with notes of vanilla after the spice dissipates.
Uncle Nearest 1856 overview
Uncle Nearest 1856 is the higher-end Tennessee whiskey from the well-known Uncle Nearest distillery in Shelbyville, TN, and it's selling like crazy. Let me get this out of the way for now – as of this review, Uncle Nearest is not distilling and aging the whiskey for this release, but they are for others.
I think they will at some point though. For a brand that was only founded in 2017 and has already reached over $100 million in total sales since they started (whoa!), there's no way they could make it all themselves. There's nothing wrong with that, it's just a fact.
Just in case you didn't read my review of
Uncle Nearest 1884
, the super short version of Uncle Nearest's backstory is that Nathan "Nearest" Green was a master distiller and mentor to Jack Daniel's. You definitely know that name, good or bad. Uncle Nearest is the celebration, continuation, and expansion of what Nathan Green did over 100 years ago, carried on by Victoria Eady Butler, one of his descendants, and Fawn Weaver, a business person and investor who clearly knows what she's doing.
That's an oversimplified version of the story, so research that further for more details. I still have a lot of ground to cover about how 1856 drinks, which is my primary focus.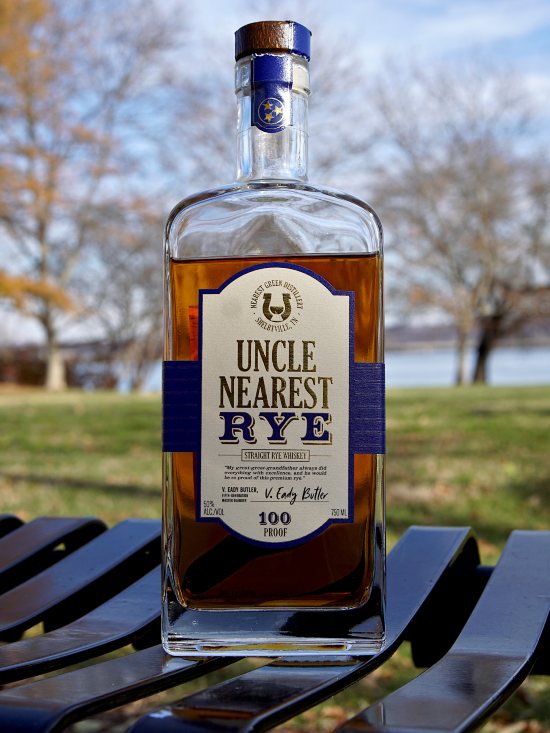 That said, I first reviewed Uncle Nearest 1884, which was a vibrant whiskey that made me recognize the great blending going on in Tennessee. And with 1856, the more expensive expression, I'm hoping for even more goodness. At face value, I can't tell what the differences are between the Small Batch 1884 and Premium 1856, but I'll take their word for it. Premium should mean better.
Let's find out what this premium experience is all about in this Uncle Nearest 1856 whiskey review.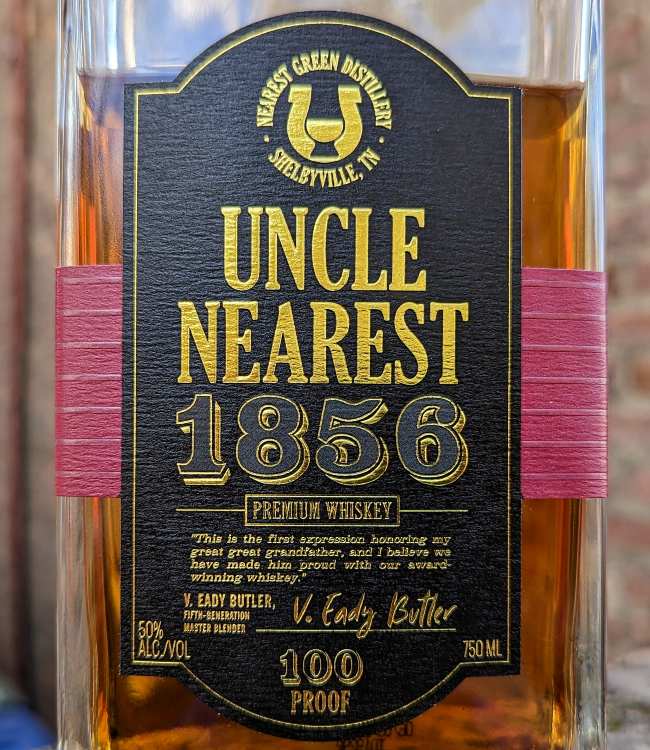 Uncle Nearest 1856 Whiskey starts off with grassy and kind of nougat-y caramel, vanilla, pine, maple syrup, caraway seed, oak, dried cherry, cinnamon, and a little fennel and popcorn. There's a surprising amount of "greenness" in that there's earthy pine and this forest-like smell, but it also reminds me of
Michter's Small Batch Bourbon
because of that nougat and maple syrup sweetness.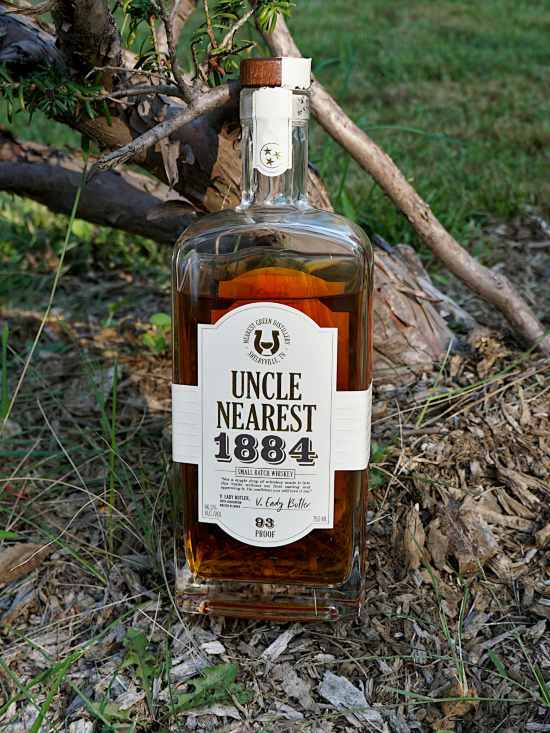 But even at 100 proof, it feels so shy. I have to go digging and digging to get the nice scents, a total shift from Uncle Nearest 1884, which was more expressive and vibrant with no effort on my part. At least there's no heat to speak of.
After swirling and a lot of rest, I still have to work hard to pull out the grassy, piney, and sappy caramel, dried apricot, roasted oak, vanilla, cinnamon, dark maple syrup, dried orange and red apple, and slightly burnt popcorn. From what I can tell under the shyness, there's a dark, earthy, and fruity whiskey in there somewhere.
I can't get over how closed-off it is even though the bottle's been open for weeks. I can't tell if it needs more time to open up or this is just how it is. Uncle Nearest 1856 would smell good too if it could open up at some point. From what I can tell, Uncle Nearest 1856 is darker, oakier, and earthier than the bright, vibrant, and tropical Uncle Nearest 1884.
The scents aren't even that thin or bland. I can tell there's this simmering underlying richness but there's a film blocking it from getting out of the glass.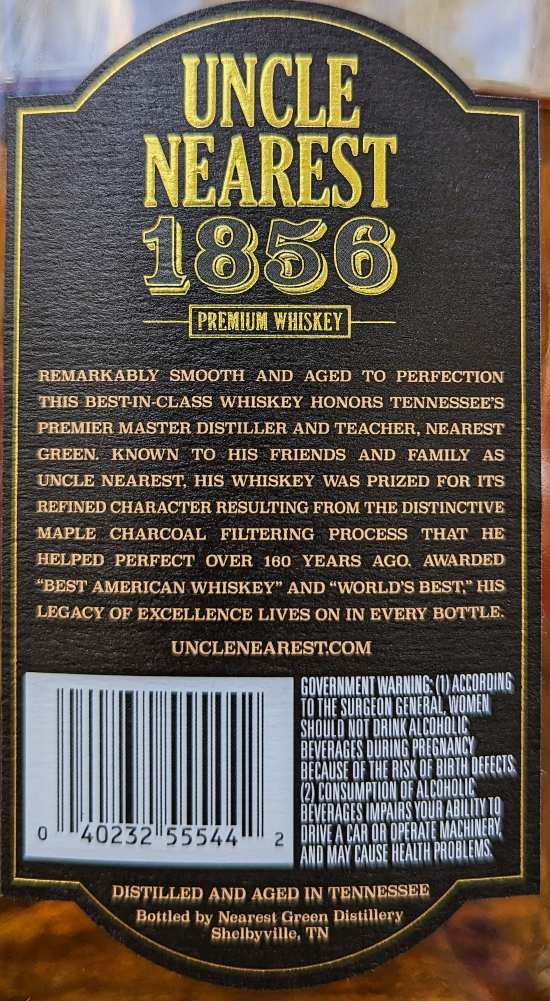 Uncle Nearest 1856 taste and aftertaste
My first sip gives me brown sugar, dried apricot, vanilla, roasted oak, cinnamon, fennel, and slight doughiness and burnt popcorn. It tastes good yet odd. I think there's this strange graininess that's not a youthful and funky graininess, but could be burnt popcorn and dried oak. It has a little bite at first, but it's not a big deal.
After "chewing" Unce Nearest 1856 has caramel, dried apricot, pine, the crunchy part of caramel nougat, vanilla, cinnamon, dried cracker, clove, popcorn, and black pepper. Again, I taste a lot of oak spice and this dried cracker-like thing that makes it feel a bit harsh. Some of that bite is still there even after I've had a sip to acclimate my mouth, so that's not great when it's 100 proof.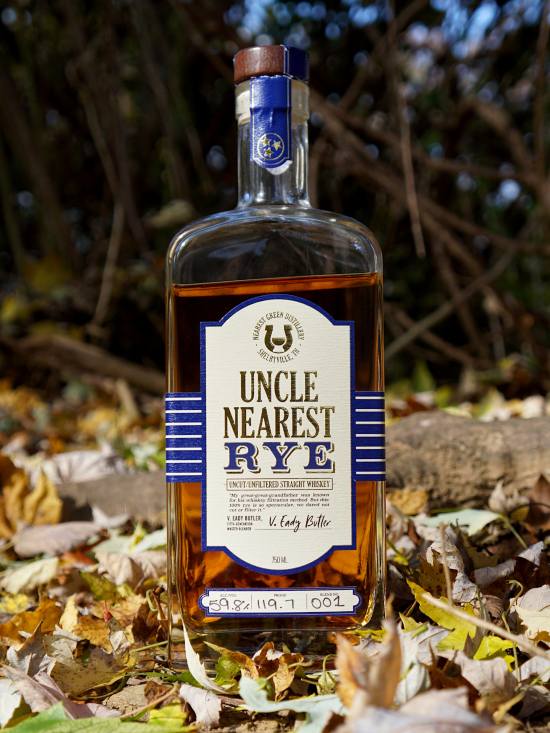 Unfortunately, "chewing" doesn't open up and improve anything. There might be a tad more dark sweetness, but that's it. If anything, it awakens more of the dried cracker and burnt popcorn that makes it slightly worse.
It feels young, not in the traditional sense with funky grain and vanilla, but there's so much of this oaky spiciness and dried cracker that it doesn't feel mature or refined. Nothing sticks out or pops…unexciting if that makes sense, and with average viscosity. It's not bad but not interesting.
On the finish there's honey, fennel, roasted oak, dried apricot, caraway seed, and a little maple syrup. After "chewing" is caramel, roasted oak, dried grass, dried apricot, cinnamon, vanilla, clove, and caraway seed with an extended dryness and spiciness.
If this entire section feels like a mess to you, then you'd be right. It's because I'm clamoring to figure out what I'm tasting and I'm having a hard time processing this sort of good yet disorganized and burnt experience that confuses the hell out of me.
If you're shopping on Amazon, support The Whiskey Shelf by shopping through my affiliate link – Shop Amazon. I may earn a commission from your Amazon purchases.
Uncle Nearest 1856 Rating

I really want to love Uncle Nearest 1856, but it's a no for me. For me personally, it's good but not great, and nowhere near as good as Uncle Nearest may have intended it to be. This doesn't drink anything like a "premium" whiskey, more like a decent $25-30 one. And fine, there's always the possibility that my senses are off, because that happens every 5-6 months. I'm not due yet, but it's possible.
So, I smelled and tasted some
George Dickel 15 Year Single Barrel
, and confirmed that I'm fine and it still smells and tastes amazing. If I were in fact off, I'd pause, wait till I was back to normal, and then re-do this review. So with that understanding, I found Uncle Nearest 1856 Whiskey to be oddly mature-ish yet young and kind of rough at the same time. I get the caramel, maple syrup, and fruit notes that Uncle Nearest mentions on their website (and that's nice), but the overall package isn't presented well.
The scents are so closed off that I have a tough time pulling out notes, but at least it doesn't smell like rubbing alcohol. The flavors have some surface level variety and character, but there's a lot of spice and this dried cracker and burnt popcorn thing that makes it unrefined and harsh…not at all premium. It's not unpleasant, but not particularly great either. My main thought is "what is happening here…this can't be right?".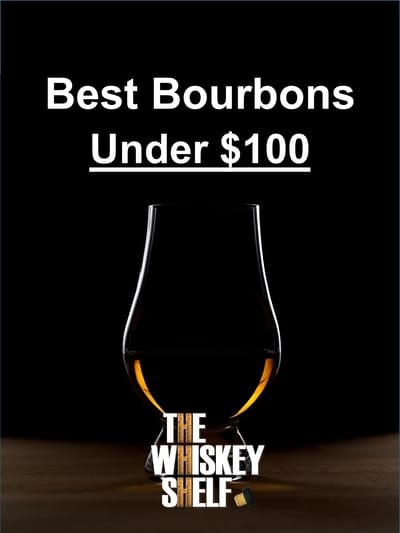 Personality-wise, Michter's Small Batch Bourbon feels like the far improved version, with a similar but way denser and expressive caramel and maple syrup sweetness. Believe me…I'm still shocked at what Uncle Nearest 1856 is like, because it's far from what I expected / hoped it would be. Bad blend, bad bottle, or bad something…I just don't know.
So if you're going to drink Uncle Nearest whiskey, drink the 1884 whiskey. It's different from Uncle Nearest 1856, more bright and tropical, and overall more enjoyable with none of the rough edges. Uncle Nearest 1884 feels like the more put together and energetic whiskey.
There's always the chance that this bottle is off, but I have no idea how to verify that short of getting another bottle. I'm not really itching to drop another $50 to find out. Assuming that this bottle is exactly how it's supposed to be, then I don't know what happened when this was being blended.
I keep trying to grasp what I experienced, but I don't know what else to write. I don't want to keep piling on about how disappointed I am, yet here I am doing so. This isn't a great showing. Again assuming this is how it actually drinks, I don't know who's giving out these awards because I don't get it.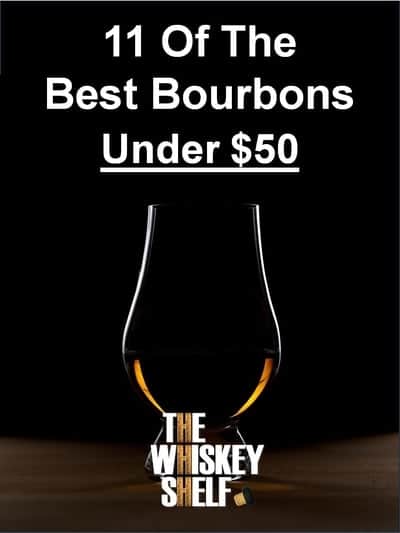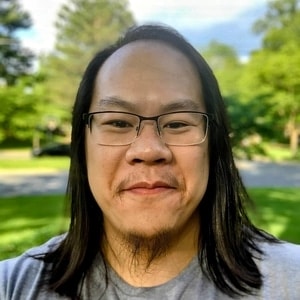 I'm having so much fun writing about whiskey and singlehandedly running The Whiskey Shelf to bring you independent, honest, and useful reviews, comparisons, and more. I'm proudly Asian American and can speak Cantonese, Mandarin, and some Japanese.
There are no sponsors, no media companies, and no nonsense. Support The Whiskey Shelf by 
Buying Me A Shot
.