Uncle Nearest 1884 Whiskey Review [In Depth]
Uncle Nearest 1884 Whiskey
Uncle Nearest 1884 Whiskey Details
From the company website:
"Uncle Nearest 1884 is the proud legacy of the Godfather of Tennessee Whiskey, Nearest Green. Each small batch comes from barrels chosen by our founders and each blend is curated by 5th generation Green descendant, Master Blender, Victoria Eady Butler. Victoria's signature can be found on the back of every bottle of Uncle Nearest 1884 Small Batch Whiskey."
Uncle Nearest 1884 whiskey overview
Uncle Nearest Whiskey has been the talk of the town for years, considered one of the most recognized and fastest growing whiskey brands. For a brand that's really not that old, founded in 2016, the long long long list of accolades is absolutely wild (not in a bad way).
And as someone who has watched whiskey brands have success at home but limited success elsewhere, I have no idea how Uncle Nearest has been able to expand and be distributed and sold in every state in the US (plus DC…I don't know about Puerto Rico) within such a short time.
Shoot, I've been blogging for over 4 years and I'm…nowhere close to that level of success in the whiskey realm. Then again, it's a totally different ball game and I hide behind a computer. I probably should have thought harder about YouTube back in 2018…I could be…an influencer or something at this point.
Back on topic though. At this point, I think we can agree that the backstory is an important factor in Uncle Nearest Whiskey's success. I'm not going to try to retell the whole story because I can't do it justice, so I'll let the
Uncle Nearest website
tell you more about the brand and
Fawn Weaver
, the founder. Plus our overlords at Google can guide you too.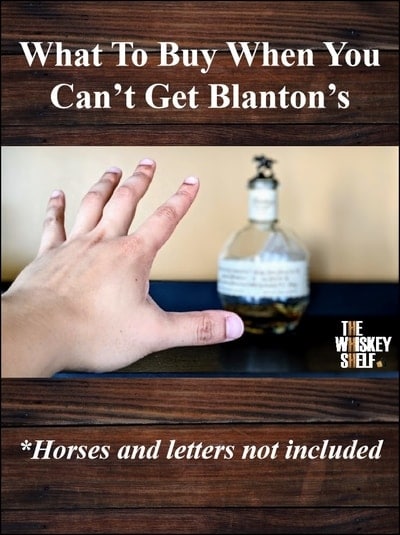 All I'll say here is that Nathan "Nearest" Green was a master distiller and mentor to Jack Daniel's, and you definitely know that name, good or bad. For years now, Jack Daniel's has been one of the best-selling whiskey brands on the planet. Uncle Nearest, also based in Tennessee, is on an incredible trajectory too.
But wait…Alex…how can they get so big so fast? That's a great question, so let's talk about sourcing. There's no way that they were able to make that much of their own whiskey in a few short years, sell it nationally, and not get tons of bad press for the whiskey being bad. Answer: they sourced from a large distillery in Tennessee with a lot of good barrels, probably Dickel, and blended barrels into this Uncle Nearest 1884 whiskey.
To my knowledge, Jack Daniel's doesn't sell their distillate to third parties, and Dickel does it a lot. I mean how else has Uncle Nearest Whiskey sold 10+ year old whiskey (not this bottle, the 1820), when they were only founded in 2016? If you're reading this before 2026, the math just doesn't add up if they distilled it themselves. They definitely source from one or more company(s) deep reserves.
That said, things change and Uncle Nearest Whiskey has been distilling their own whiskey. It's started to appear in certain products, especially the Master Distiller's Blend, or whatever it's called. I'm just not sure if this Uncle Nearest 1884 has any homemade whiskey blended into it, but I'm guessing that at some point it will be 100% homemade.
And it's great to support a brand for what it represents and stands for, but at some point the whiskey has to be good too. Uncle Nearest Whiskey is the talk of the town, so let's find out if the whiskey can keep up in this Uncle Nearest 1884 Whiskey review.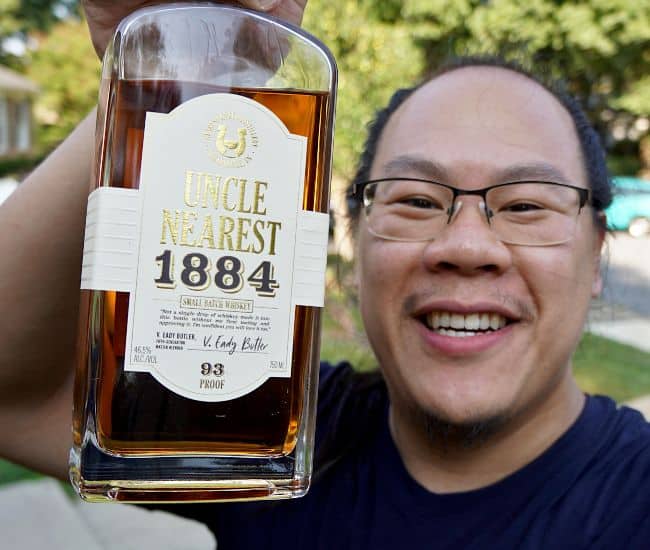 Uncle Nearest 1884 whiskey smell
Uncle Nearest 1884 starts off with bright honey, orange, peach, vanilla, pineapple, bright cherry, licorice, roasted oak, lemon cream, and clove. It's a bright, fruity, and more vibrant whiskey with a little oaky darkness, char, and spice in the back. There's not much in the way of oak, spice, or earthiness.
The extra heat catches me off guard and bite my nostrils a little, which is not my favorite, but I can deal with it. But it smells good so far. On the downside, Uncle Nearest 1884 doesn't have much lower end and mature roundness, but it's nice as it is. If it's Dickel, I'm liking it.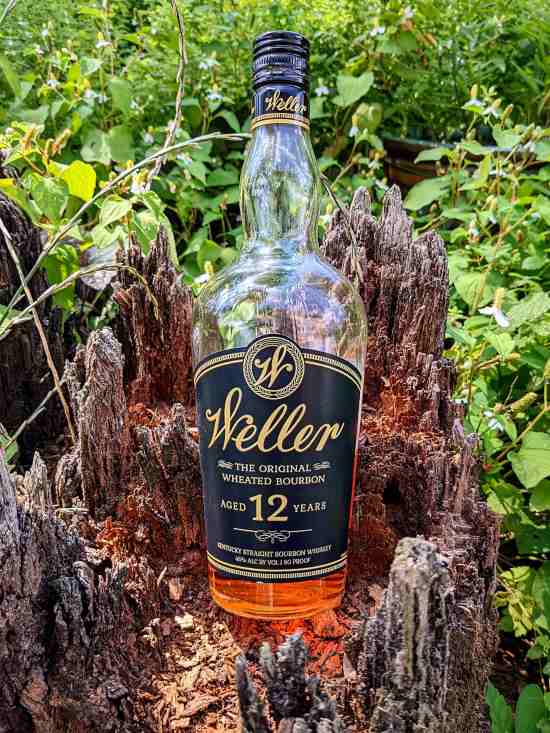 After swirling and 6 minutes of rest, I smell slightly darker honey than before, apricot, licorice, something floral, cherry, roasted oak, pineapple, clove, dried ginger, mint, and this dried fruit dark sweetness that hovers at the bottom.
Uncle Nearest 1884 is bright, vibrant, fruity, and tropical with a little oak, having MGP rye whiskey-like quality. It carries some richness, not at all flat or thin. The heat seems to have come down too, probably because my nose has adjusted to it. It's good and I like what it has to offer, although I don't think "wow this is just incredible". It doesn't have to, but I'm just saying that the ceiling isn't that high.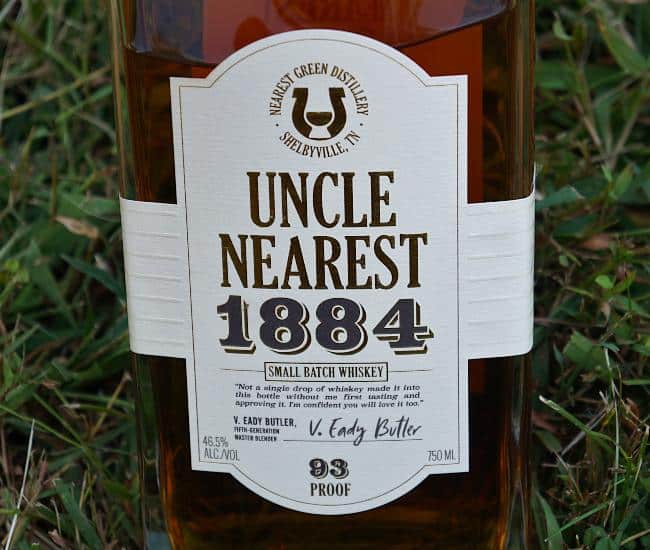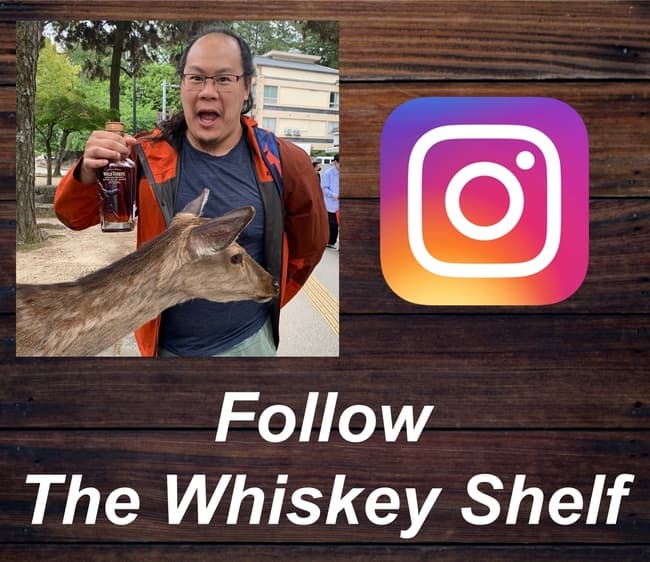 Uncle Nearest 1884 whiskey taste and aftertaste
First, I taste bright honey, vanilla custard, roasted oak, cinnamon, dried cherry and strawberry, lemon rind, licorice, pineapple, clove, pumpernickel, and lightly burnt bits. It's nice, bright, and fruity, with more oak, spice, and earthiness than in the scents. It's nothing groundbreaking, but I like the flavors and am so glad that there's no graininess or weird funk.
With "chewing", there's honey, vanilla custard, apricot, cherry, roasted oak, licorice, pineapple, cinnamon, clove, a little dried grass and burnt oak char. Uncle Nearest 1884 Whiskey feels really well balanced and moderately viscous – sugar, fruit, and herbal forward, and the oak and spice complement it nicely.
Thankfully the "chewing" doesn't unlock overly earthy, grainy, or wacky tastes, and that checks off one major box that helps me move on to the other traits. It's fresh, vibrant, fruity, and just nice to drink.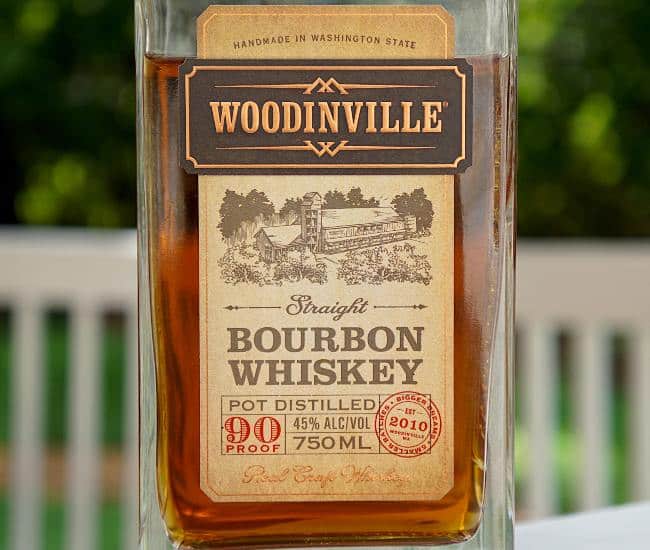 Honey, custard, roasted oak, dried grass, pineapple, pumpernickel, and hint of peanut shells appear first in the finish. It's surprisingly oaky, although not overpowering, with some honey and pineapple. I'm just saying that it's oakier than anywhere else in the experience.
After "chewing" there's honey, pineapple, roasted oak, cinnamon, oak tannins, and a little caraway seed. It's a nice, but not overly impressive, finish that closely mimics the flavors.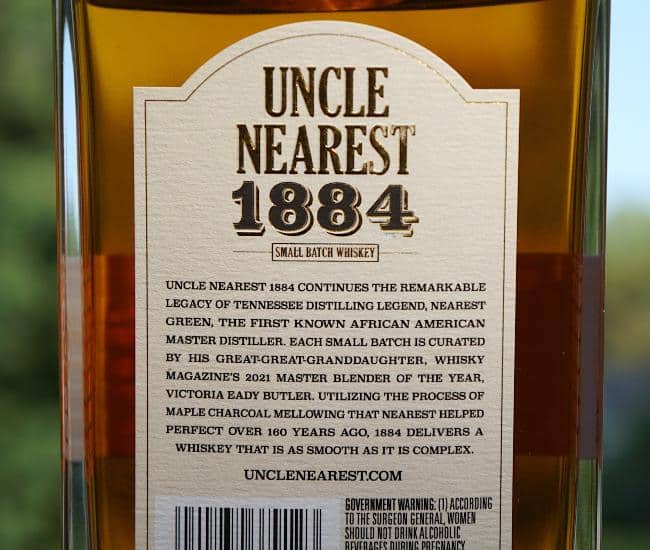 If you're shopping on Amazon, support The Whiskey Shelf by shopping through my affiliate link – Shop Amazon. I may earn a commission from your Amazon purchases.
Uncle Nearest 1884 Rating

Well this is a nice surprise. I didn't really know what to expect going into drinking this Uncle Nearest whiskey, but I like it. A relatively young brand (although very well known) plus sourced whiskey of an unknown age is often a recipe for disappointment. I've been burned a few times before.
Total transparency though, I was shocked at what it was like when I opened it for the first time, weeks before doing the review. It wasn't because it was necessarily amazing, but because it was different from all the Kentucky and Indiana bourbon I was drinking. Turns out it's sort of different in a good way.
If it's sourced from Dickel (most likely because it's from Tennessee and doesn't smell / taste like Jack), it's blended well and avoids a lot of what people seem to dislike about Dickel: that overly mineral and chalky sweetness. Like I've mentioned a few times already, it's mostly bright, vibrant, fruity, and tropical, all things that I enjoy and think many others will as well. It's easy to drink and has that figurative spring in its step to get past "Mid Shelf".
The main factor that separates Uncle Nearest 1884 from some other comparably priced sourced bourbons like
Old Elk Bourbon
or
Redwood Empire Pipe Dream
(apart from a lot of things like mashbill), is that the scents and flavors don't feel closed-off, don't have any of that youthful graininess or bitterness, and have a little more body and richness. It's a different and more engaging experience that makes me feel compelled to go to "Mid Shelf+".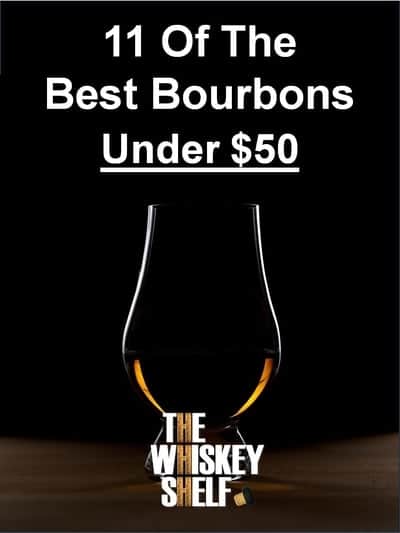 I'm not going to say that Uncle Nearest 1884 is an absolute smash hit and must have solely on smell and taste, but the quality is high enough that I think that this is a success. The story feels right to me (one of the more authentic ones in the sea of made up heritage and history), and we desperately need more influential minority voices in whiskey.
In terms of diversity and minority voices, an Asian American with one of the most read whiskey blogs (me) reviewing whiskey from an African American brand AND one of the fastest growing in whiskey, is a good place to start. I'm thankful that I don't have to give you bad news that the whiskey isn't very good, but I'd tell you if it were. But if you dislike Dickel (I don't), I'm still going to gently warn you because it is still a little Dickel-ish.
I can get behind the story, and the whiskey helps too.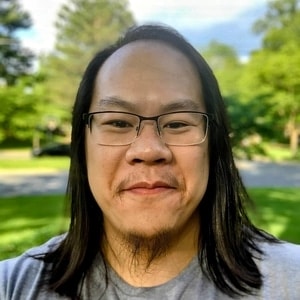 I have far too much fun writing about whiskey and singlehandedly running The Whiskey Shelf to bring you independent, honest, and useful reviews, comparisons, and more. I'm proudly Asian American and can speak Cantonese, Mandarin, and some Japanese.
There are no sponsors, no media companies, and no nonsense. Support The Whiskey Shelf by 
Buying Me A Shot
.