Pure Kentucky Bourbon 2006 Review [In Depth]
Penelope Toasted Barrel Strength Bourbon BK Miller
Penelope Toasted Barrel Strength Bourbon Details
Distillery: Penelope (Sourced from Indiana)
Type & Region: Bourbon, USA
Alcohol: 57.5%
Composition: Four grain bourbon mashbill
Aged: 4-5 years old
Color: 1.4/2.0 on the color scale (tawny)
Price: $60-65
From the company website:
Penelope Bourbon Toasted Series explores new and unique expressions of our signature four grain straight bourbon whiskey. After full maturation in charred new American oak barrels, we finish Penelope Bourbon™ in a new, freshly toasted barrel. Each batch is a unique blend of our signature three bourbon mash bills and all have different custom chars & toasts – making each bottle unique and different. The barrels selected for this series are the best our inventory has to offer and go through an extensive hand-selection process.
Penelope Toasted Barrel Strength Bourbon overview
Double oak bourbons are all the rage. After Brown Forman led the big push with
Woodford Reserve Double Oak
and
Old Forester 1910
, many followed, especially companies that primarily / only source from other distilleries and sell it under their own brands. There's nothing wrong with that decision, I say that purely as an observation.
Penelope is one of many companies sourcing from MGP that re-barrels their 4-5 year old bourbon in another virgin oak cask. There are 2 flavors of this release – the "standard" batched cask strength released by Penelope, and then store / retail / restaurant batch selections where they pick the level of char and toast of the second barrel, which are also cask strength.
This means a few things. One, this particular BK Miller selection of Penelope Toasted Barrel Strength Bourbon is not a single barrel. They selected batch 1205, using secondary oak barrels that had char 1 heavy toast. Char 1 is the lowest level char (1 to 5), which should impart the least intense oakiness.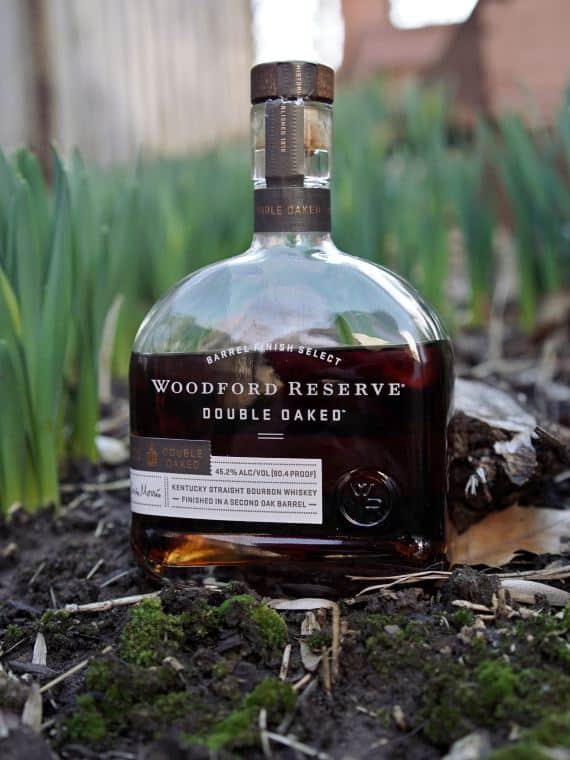 Just in case, let me partially explain what double oaked means. Bourbon and rye must be initially aged in virgin charred oak casks, meaning it's never held any other liquid in it before, except water. While sitting in the oak barrels, the whiskey and oak interact, leading to scents, flavors, and colors being infused into the whiskey.
The double oaked part happens when the whiskey is dumped out of the first barrel and into another virgin charred oak cask. This leads to even more oak interaction that leads to more traits. The company can also control how charred the second barrel is, among other things, to influence how much interaction there is.
This is an expensive undertaking. One barrel already is pretty expensive, so using a second one becomes that much more expensive. Not only that, the secondary barrel is then no longer considered a "virgin barrel", so it can't be used as the primarily barrel to age bourbon. It can only be used as a secondary barrel or used to create American whiskey, which is one general term for whiskey aged in used oak. There's a lot of nuance there and my explanation covers a piece of it.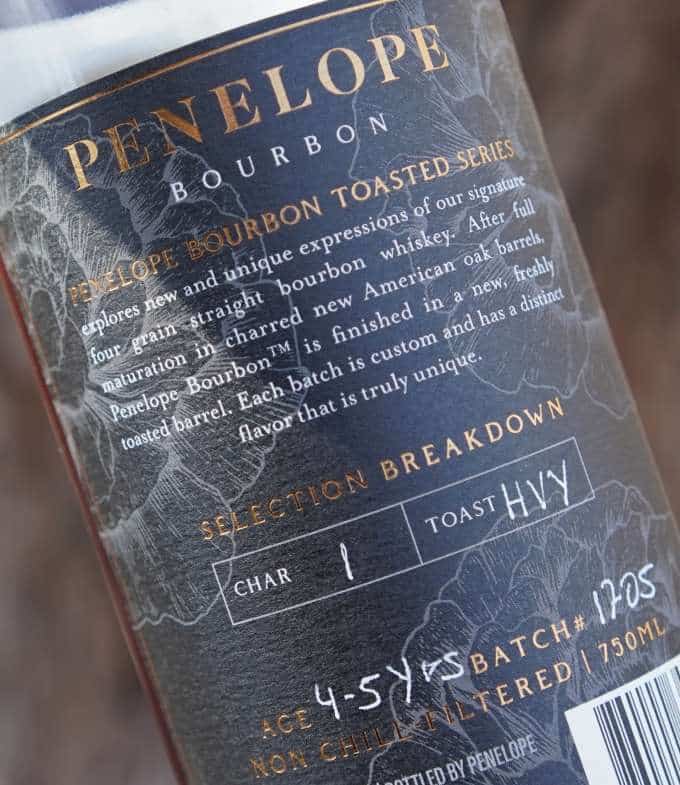 But then you might ask, why not just leave it in the original barrel for longer? The over-simplified answer is because whiskey ages differently over time. The company may also want to introduce a barrel with different traits to change it up. There's a lot more nuance to this part too, but that's for another time.
This is not my first go-around with Penelope, but it is with this product, so let's find out what's the deal in this Penelope Toasted Barrel Strength BK Mill Select Bourbon review.
Penelope Toasted Barrel Strength Bourbon smell
It starts off with roasty caramel coated in spicy cinnamon, dried orange peel, vanilla, roasted oak, dried red apple, clove, toasted grains, licorice, and a hint of ginger, strawberry, and maple syrup. There's even a hint of savory honey smoked ham coated in coffee – a smoky and sweet savoriness.
Even so, there's no chocolate, which I've become accustomed to getting with other double oaked whiskeys. There's a hint of youthful roasted grains too, and I can't shake the thought that the underlying bourbon smells young. It smells nice, but there's not much impact or heft. It's all surface level.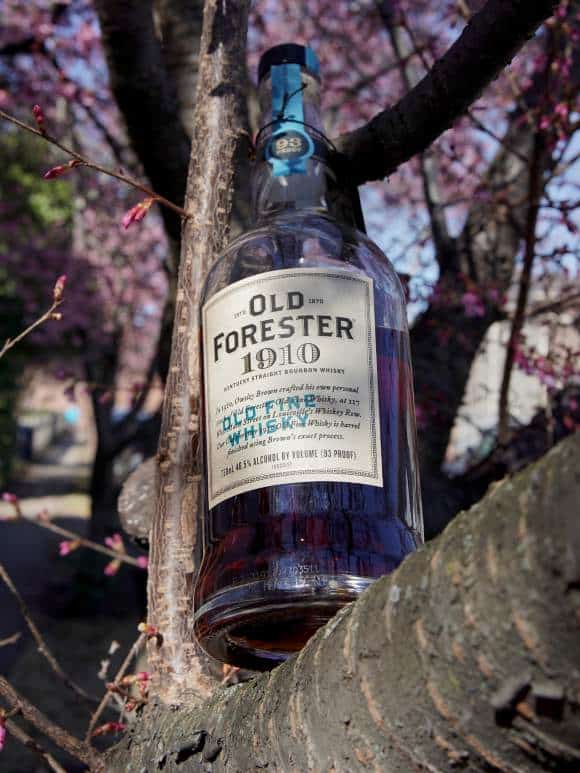 After swirling I get roasted caramel, roasted oak, licorice, red apple, mocha, fennel, cinnamon, dried ginger, vanilla, toasted grains, and dried grass. It's still a good balance of oak, sweetness, roastiness, and fruitiness that leans a little more towards dark spice and oak. Even so, the scents overall don't feel that dark or deep, there's little to no low-end to speak of. Not that this point matters, but I'm looking for a darker and heavier personality with more roasted oak and chocolate.
The more I smell it, the more the dark sweetness gives way to roasted grains, and that's not ideal. The dark sweetness and oak starts out at the front, but tires and falls behind.
Penelope Barrel Strength Toasted Bourbon has some nice things going for it, but feels limited in a way. Even at 57% ABV, it feels too light and shallow for its own good, lacking impact and heft.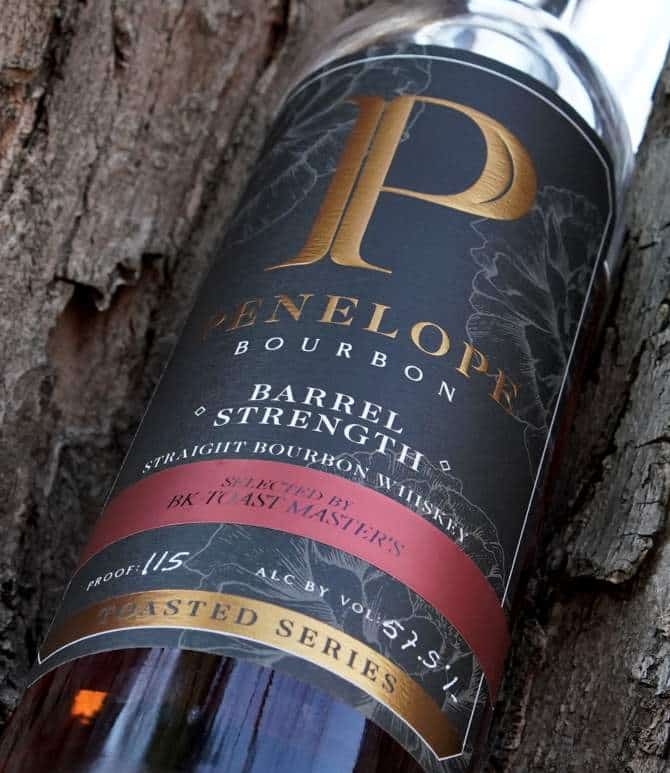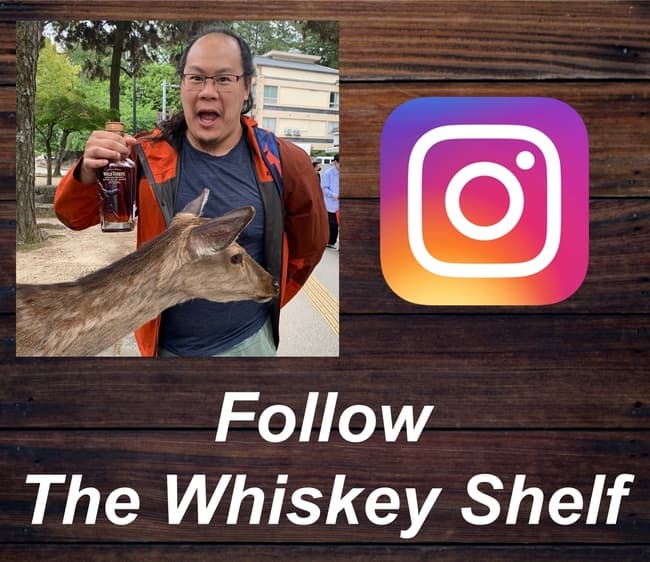 Penelope Toasted Barrel Strength Bourbon taste and aftertaste
My first sip has roasted caramel and vanilla, roasted oak, cinnamon, mocha (sweet coffee with some roasted coffee grounds on top), youthful grains and a little vanilla funk, dried orange and apple peel, and a hint of cocoa powder. Unlike the scents, the flavors have some alcohol, oak, and spice bite.
The extra oak influence is nice, but it also seems a bit out of place with the base bourbon that feels underdeveloped and shallow. It feels like the base bourbon plus a heaping dose of spice and coffee with less of anything else. It's alright, but I can't get past the feeling that it's young, and that severely limits how high I can go with my rating.
After "chewing", Penelope Toasted Barrel Strength Bourbon briefly starts off sweet and dark with roasted caramel, vanilla, and roasted oak, and then comes a stampede of spicy cinnamon with punchy alcohol, dried apple, roasted grains, dry oak, and a little candied ginger. I can feel the oils cling to my mouth, so it's definitely non chill filtered at least.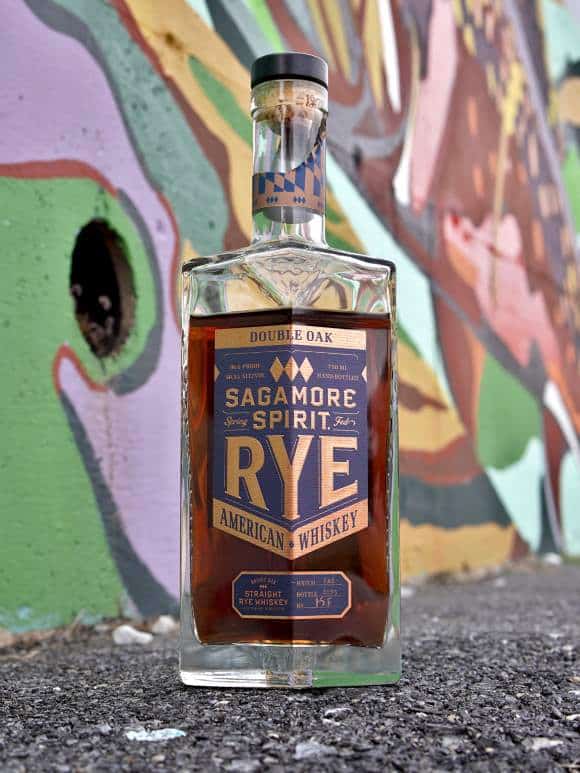 There was a moment where I thought that this would be nice, and then the spicy, oaky, brash, and young parts smash that thought into pieces. The alcohol is subdued for give or take 2 seconds and then kicks harder than the 57.5% ABV, making me think "whoa where the hell is this coming from?".
"Chewing" does not make this better and that's not a positive sign. Again, the toasted barrel seems to add a lot of spice and probably some darkness to the 4-5 year old bourbon, and not much of anything else. Everything exists at the surface level.
The aftertaste starts off with spicy cinnamon, a little alcohol kick, roasted caramel, vanilla, and dried apple peel with lingering dry oakiness, spice, and sweetness. After "chewing" it leaves caramel, roasted oak, spicy cinnamon, and bubblegum with lingering roastiness and spice.
Assuming that the second barrel aging does not make up most of the flavors, the base bourbon can't be that good. I guess they might leave the unfinished better stuff for the
Four Grain Barrel Strength Bourbon
, and the rest to finish in other casks.
If you're shopping on Amazon, support The Whiskey Shelf by shopping through my affiliate link – Shop Amazon. I may earn a commission from your Amazon purchases.
Penelope Toasted Barrel Strength Bourbon BK Miller Rating

I had high hopes for this Penelope Barrel Proof Toasted Pick and it even started to go in that direction, but ultimately it went backwards and left me disappointed. It's not a bad bourbon, but the lack of maturity shows up all over the place.
As a sanity check, I even did this review twice, between whiskeys I rated highly. To reiterate, this review is for this particular selection of a batch, and not of Penelope Toasted Barrel Proof as a whole, although what I find could be indicative of something more general about it.
To be clear, the additional barrel aging does bring a thin veil of darker oakiness, sweetness, mocha coffee, and a whole lot of spice. The impact on the bourbon just feels uneven and the final result is decent but not great. This isn't in the same ballpark as Woodford Reserve Double Oaked or Old Forester 1910.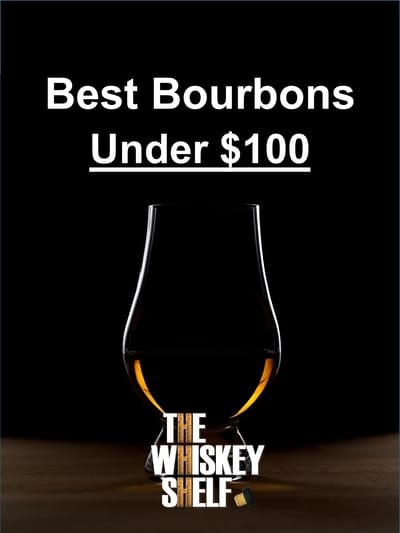 The scents are good – kind of dark, roasty, fruity, and spicy, but noticeably shallow. Even at cask strength, the weight behind it is shockingly missing. There's nothing off about it, there's just not that much depth or body to it. The flavors are another thing entirely, in a not positive way.
After my first taste, I could justify a low "Mid Shelf+" rating because there was just enough density and character, but "chewing" completely changed my mind and knocked it down to "Mid Shelf". The rush of brash and somewhat harsh oak, alcohol, and spice push out the promise.
Penelope Barrel Strength Toasted Bourbon doesn't have the sweetness or fruitiness to offset that oak, spice, and heat, and it yanks the whole experience in the wrong direction. It's not to say that it's an unpleasant bourbon, it's just not even a "Mid Shelf+" experience.
On top of that, the graininess and lack of any low-end heft, especially at a substantial 57% ABV, are clear signs to me of an immature bourbon not ready to go out into the world, regardless of age. There are very good 4-5 year old bourbons out there, and the base of this bourbon isn't it.
Even with a less than ideal bourbon, you can still do a lot to shape the profile: using staves, secondary barrels, and/or something else, but only so much can be done to overcome or enhance the base whiskey. Finishes do not fix, only enhance, and it's unfortunately evident here. I'm not saying that all of their bourbon is young, because
Penelope Four Grain Barrel Strength
is a far more developed and enjoyable than this.
I don't come into any review with an agenda, just a desire to learn and write about it. The goal is to enjoy and rave about everything. I would prefer to applaud Penelope for what they're creating, and say "great job" to the group who picked this batch. Unfortunately that didn't happen in this review, and that sucks for me too.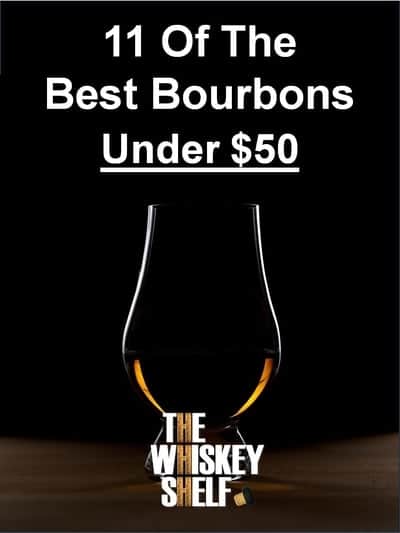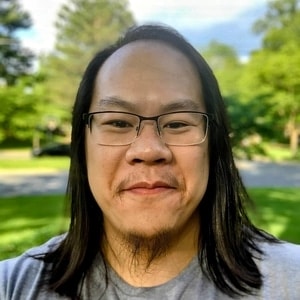 I have far too much fun writing about whiskey and singlehandedly running The Whiskey Shelf to bring you independent, honest, and useful reviews, comparisons, and more. I'm proudly Asian American and can speak Cantonese, Mandarin, and some Japanese.
There are no sponsors, no media companies, and no nonsense. Support The Whiskey Shelf by 
Buying Me A Shot
.