Hakushu Distillery Exclusive Review [In Depth]
Hakushu Distillery Exclusive Single Malt
Suntory Hakushu Distillery Exclusive Whiskey Details
From the company website:
Straight from the untouched forests, soft and crisp waters and mountains of the Southern Japanese Alps, it is no wonder that Hakushu is a "green and fresh" whisky. Created by the dream for a new type of whisky of Keizo Saji, the second master blender, the unique taste made in distinct Four seasons in high altitude is praised by the most curious whisky connoisseurs and lovers of gastronomy. Its crisp and vibrant feel, unique in a single malt whisky, enlivens and liberates your senses.
Hakushu Distillery Exclusive overview
I finally had the chance to make the trek all the way out to the Hakushu Distillery, located in Yamanashi prefecture about 2 hours away from Tokyo. I'll save the distillery tour details for another post (you need a reservation, and they go very quickly), but let's just say that the distillery is way out there but in a gorgeous and peaceful location nestled next to the Japanese Alps.
When you visit a distillery, I'm sure you also hope for some fun distillery-only goodies. At least as of 2022, the bottle in this review is the only distillery-exclusive release. Other than that, the store sells
Hakushu Distiller's Reserve
, Ballantine's,
Maker's Mark
,
Laphroaig 10 Year
, AO World Blend, and a few other easy to find bottles.
There's no age-stated stuff to be bought in the store (12 year, 18 year, 25 year), although there are some cool homewares made from oak barrels, and glasses. To be honest, the whiskey offering is uninspiring, but that goes to show how constrained they are in their production. Apart from the bottle, I also got some cool oak coasters and a pen made from oak staves.
Because of limited supply and nowhere near enough barrels to adequately supply anything but the Distiller's Reserve, Hakushu is hell bent on allowing you to buy ONLY one 300mL bottle of the distillery-exclusive. At least it only costs 1466 yen, about $11 at the time I got it. You read the right, about $11. They get you on volume, but at least least they don't screw you on price.
Hakushu Distillery Exclusive smell
This Hakushu Distillery Release starts with pretty dense honey, ripe peach and apricot, grapefruit peel, roasted grains, cinnamon, lightly toasted oak, honeydew, lighter hint of date and vanilla, and mint. Oh that's nice.
There's a darker and rounder sweetness that feels mature, like it's in the 15 year range and predominantly aged in bourbon barrels, if I had to guess. There's probably some Spanish oak and/or sherry cask blended in there too for a little more darkness.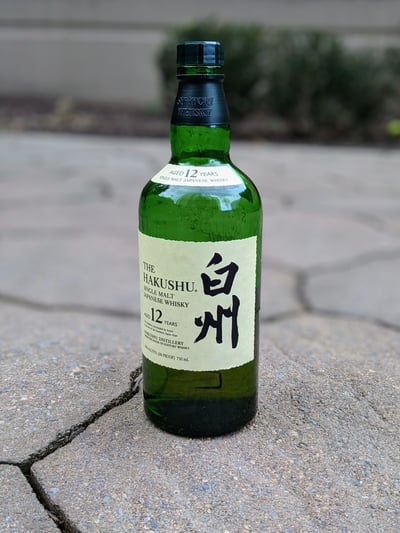 With swirling and rest, there's round honey, honeydew, peach, licorice, cinnamon, roasted oak, grapefruit, toasted grains, and mint. This distillery-only release has fairly dense and expressive fruitiness, and overall good viscosity and creaminess that outperform its 43% ABV.
It's vibrant and dark at the same time, likely with the brightness of bourbon cask-aged malt and the darker roundness of older malt to deepen the experience. Yes, this is what Hakushu should smell like.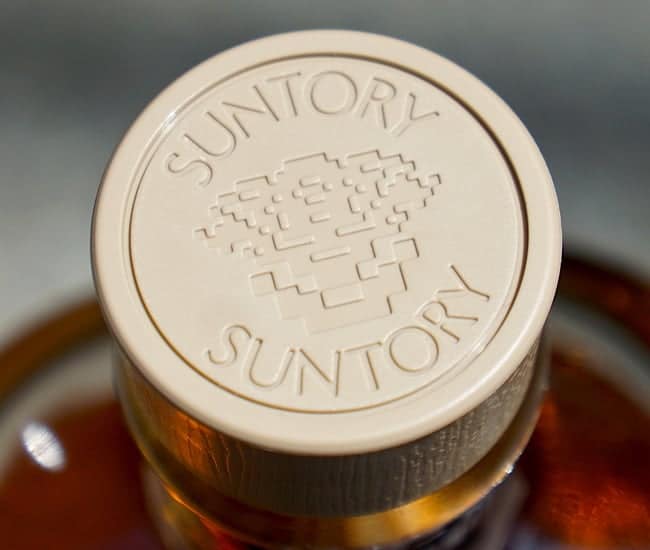 Hakushu Distillery Exclusive taste and aftertaste
My first sip has honey, smoky and vegetal peat, dried apricot and fresh peach, cinnamon, honeydew, roasted oak, toasted grains, vanilla, and black pepper. Wait, this is peated? I didn't smell it, but the smoky, vegetal, and roasty peat has some punch and bite in the flavors that brings another layer of unexpected character, or despair if you dislike peat.
I really shouldn't be surprised because Hakushu says that their whiskeys in general are lightly peated, but the scents set me up with different (unpeated) expectations.
One I get past the surprise, I'd say that this is a moderately peaty whiskey, where the peat is about even with the round honey and fruit, if not just a little behind. This isn't a peat bomb like Laphroaig Cask Strength or Bruichladdich Octomore.
After "chewing" there's smoky and slightly vegetal honey, apricot, grapefruit, toasted grains, roasted oak, cinnamon, honeydew, and oak char. It's fruity, bright, roasty, and smoky from what seems to be older bourbon cask-aged peated malt that brings lively tropical fruitiness and more low-end darkness, roundness, and depth. I like it a lot.
I'm glad to say that the flavors outperform the ABV, although I don't think it does quite enough to be an amazing and memorable whiskey. I'll dig into that more soon.
The roasty and smoky flavors remain the same into the finish with honey, peach, roasted oak, smoke, dried mushrooms, and cinnamon. After"chewing" I'm left with honey, peach, honeydew, roasted oak, earthy and mushroom-y smoke, cinnamon, and mint. It's a little bitter (probably the peat), but for the most part the flavors carry on in the same way into the end.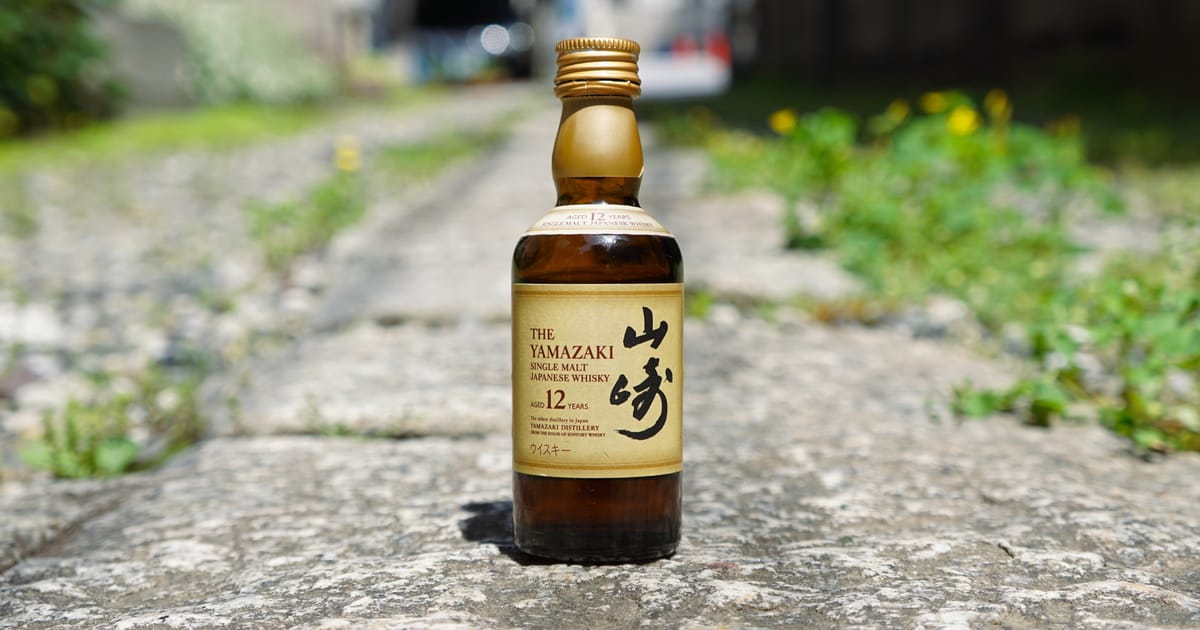 The roasty and smoky flavors remain the same into the finish with honey, peach, roasted oak, smoke, dried mushrooms, and cinnamon.
After"chewing" I'm left with honey, peach, honeydew, roasted oak, earthy and mushroom-y smoke, cinnamon, and mint. It's a little bitter (probably the peat), but for the most part the flavors carry on in the same way into the end.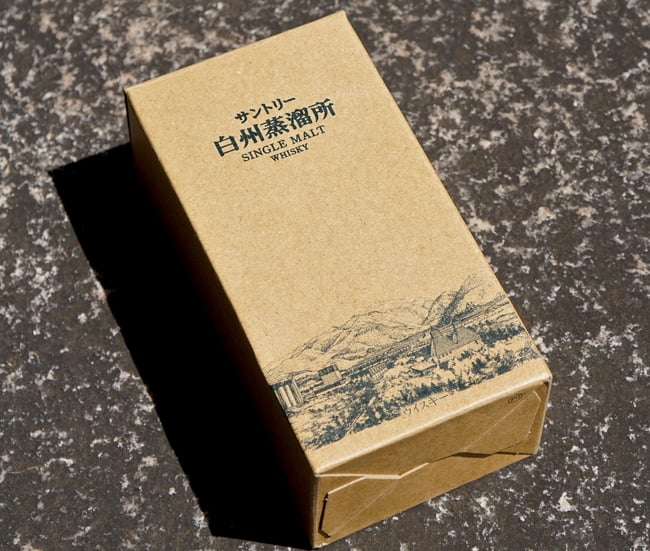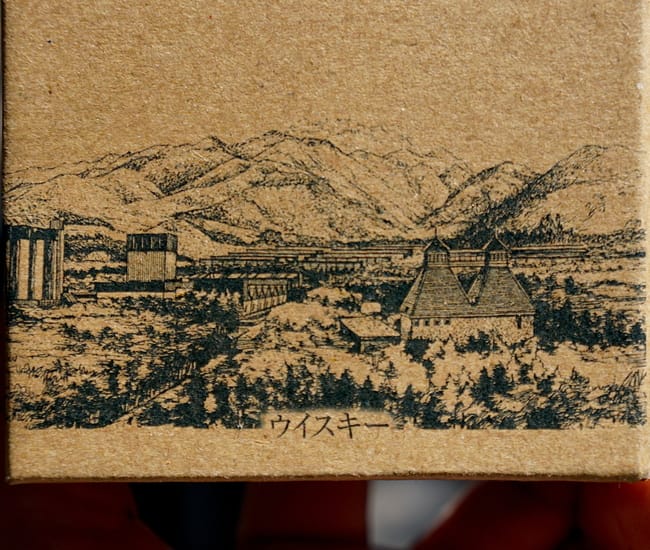 If you're shopping on Amazon, support The Whiskey Shelf by shopping through my affiliate link – Shop Amazon. I may earn a commission from your Amazon purchases.
Hakushu Distillery Exclusive Rating

Yes, this Hakushu Distillery-Only Single Malt Whisky is really good, borderline "Top Shelf". This is what I hoped that regular Hakushu Distiller's Reserve or even Hakushu 12 Year would be: layered and interesting. I think this easily surpasses Hakushu 12 Year: no age statement, no problem. This is what I want Hakushu to sell at retail.
At least based on my experience with Scotch, the malt whisky in this bottle has the brightness and tropicalness (peach, apricot, citrus, honeydew), yet darker roundness and denser sweetness of a 15+ year old bourbon cask-aged whisky.
Maybe there's a little Spanish oak and/or sherry cask in there too for added darkness and sweetness, but I don't get much dried berry or prunes to completely believe it. It has more in common with Hakushi 18 Year (I've had it but haven't reviewed it) than the 12 Year.
Even Hakushu 12 Year didn't feel quite this dark or rich, but it may also have more bourbon cask-aged malt than the distillery-only release. Unfortunately Hakushu doesn't provide any details on what makes up the whisky, so everything I'm writing is speculation. This is my interpretation of how it smells and tastes.
As much as I hate to say it, the ABV is still a killer. The developed malt does a much better job of feeling more rich and dense, but it's still not quite enough to get it over the hump to "Top Shelf". I hate the fact that Suntory is so fixated on 43% ABV, even for a special distillery release.
Let's not forget about the price, which is both good and bad. It's an insane steal at $11-12 for 300mL, which scales up to around $30 for a 750mL. That's cheaper than any single malt Japanese whisky sold in Japan, and better than most too. I just wish I could get a full 700 or 750mL bottle.
I wouldn't be surprised if the bottle size and 1 per person limit are unfortunate business decisions because they're scrambling to produce the 12, 18, 25 Year, and limited releases. The current restrictions more than double the number of bottles they can sell, so it has less impact on barrel stock that's already stretched thin. Maybe the price is their way of indirectly apologizing.
If you visit the distillery, you'll probably buy this bottle, or whatever form it takes in the future, no matter what my review says. But after you get one, know that you'll enjoy it a lot and also wish you could have gotten a larger bottle. It's well-developed and interesting, but with an ABV that holds it back from its huge potential.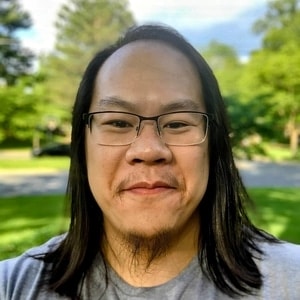 I have far too much fun writing about whiskey and singlehandedly running The Whiskey Shelf to bring you independent, honest, and useful reviews, comparisons, and more. I'm proudly Asian American and can speak Cantonese, Mandarin, and some Japanese.
There are no sponsors, no media companies, and no nonsense. Support The Whiskey Shelf by 
Buying Me A Shot
.