angel's envy single barrel review
Angel's Envy Private Select Single Barrel Bourbon Barry's Honey Barrel
Angel's Envy Single Barrel Private Selection Details
From the company website:
"Angel's Envy Kentucky Straight Bourbon is finished in port wine casks for an award-winning spirit. It's typically aged for up to 6 years. Once it's deemed ready, we finish our bourbon in ruby port wine casks, which adds subtly distinct flavor nuances that enhance the whiskey without challenging it. Our port finishing process lasts between three to six months, depending on taste. We use 60-gallon ruby port barrels made from French oak and imported directly from Portugal. This creates a whiskey of unprecedented smoothness, sweetness and balance."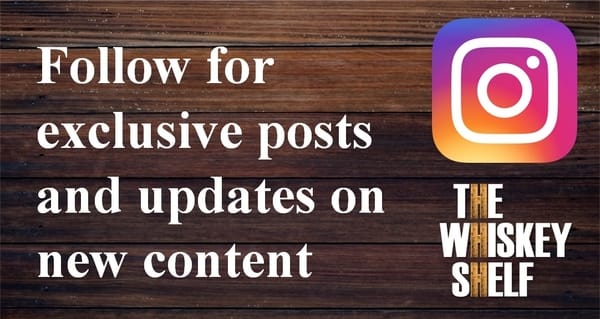 angel's envy single barrel overview
In late 2020, Angel's Envy added Angel's Envy Private Select Single Barrel bourbon (port finished) to their lineup of finished whiskeys. This is the single barrel and higher proof version of the widely distributed
Angel's Envy Port Finished Bourbon
. For better or worse, these only come as retail / store picks, so finding one can be a bit hit or miss.
I was lucky enough to get a bottle from Broudy's Fine Wine and Spirits, so let's get right to it in this Angel's Envy Private Select Bourbon Barry's Honey Barrel review. And please keep in mind that because these are all single barrels, your experience may vary from mine.
As an FYI, I bought and use these Glencairn glasses for my reviews and comparisons (because they're the best): Glencairn Crystal Whiskey Glass, Set of 6, Clear, 6 Pack. Full transparency, this is an affiliate link, so I may earn a commission if you buy this or something else from Amazon.

angel's envy single barrel smell
The scents start-off fairly dark and spicy with caramel, peach, cinnamon, fennel, dark cherry, tons of cinnamon, clove, and nutmeg (like pumpkin pie spice), baked apple, roasted oak, and hints of vanilla. There's a lot of this apple pie doused in cinnamon and clove, and it's also surprising herbal.
All together though, this smells like a not nearly old enough bourbon with a not nearly long enough finish, although I will admit that the bourbon and finish mesh well together.
After swirling, Angel's Envy Private Select Bourbon has dried cherry, caramel, baked apple, a lot of cinnamon and clove, roasted oak, and hints of dried orange. There's definitely a foundation of dry berries from the port finish. This all smells nice and I can detect the port finish, but I find it odd that it doesn't have the richness, depth, or impact it should have for a $100 port finished bourbon.
The scents overall are actually quite surface level, very much reminding me of 1792 Barton's Thomas Moore Port Finish Bourbon, but less port-forward and not quite as interesting either. That makes sense since Thomas Moore was finished for 1-3 years in Port, while Angel's Envy is around 3-6 months. So while I enjoy smelling it, I'm not amazed or captivated.
angel's envy single barrel taste and aftertaste
Angel's Envy Private Select Bourbon Barry's Honey Barrel greets me with caramel, more dark berries (think cherry and date), vanilla frosting, fennel, licorice, baked apple, orange, roasted oak, cinnamon, and clove. It has that slight funk to it that I often get from Port finishes, so that feels right. This really does remind me a lot of Thomas Moore Port Finish Bourbon.
After "chewing" I taste caramel, a slightly larger burst of dried cherry, date, and vanilla buttercream, hints of cheesy funk, roasted oak, tobacco, baked apple, cinnamon, clove, and fennel. There's quite a lot of cinnamon, clove, and nutmeg wood spices like some wheated bourbons have (e.g., 

New Riff Maltster Wheat

, 

Old Rip Van Winkle 10 Year

), but don't construe a lot of wood spice with spicy pepper heat. 
The ABV is also well controlled. The fairly gentle port influence reinforces the 3-6 month old finish, which I argue is not nearly long enough in this case. Even with what seems to be a decently long list of flavors, the flavors overall feel a tad thin and underdeveloped, even at 53.6%. It still tastes good, but definitely could have been far more – it's not amazing but also far from bad. It just leaves me wanting so much more.
The finish has slightly funky caramel, vanilla, date, cherry, fennel, licorice, roasted oak, cinnamon, and clove. "Chewing" leaves a little more roastyness with caramel, dried berries, licorice, fennel, oak, cinnamon, clove, and dried grass that fades into tobacco, dried berry and apple, clove, cinnamon, and fennel. It's a nice conclusion.
Angel's Envy Single Barrel Private Selection Rating

Angel's Envy Private Select Barry's Honey Barrel is good, but far from $100 good, so I can't recommend it. The port finish makes a relatively gentle appearance, infusing some dried cherry and date, oak, and wood spices, but the combination up to 6 year old bourbon and a 3-6 month finish leads to a variety of generally surface level scents and flavors that are nice but not all that rich…even at 53.6%.
Let me be clear again, every barrel is going to be different, so your experience may end up being the same, better, or worse than mine. So if you're wondering whether you should buy a bottle of Angel's Envy Private select when you see it, I recommend trying it first if you can. That is obviously the best way for you to decide if you're willing to pay the asking price.
It's a shame because as the biggest finished bourbon fan out there, I want this Angel's Envy Private Select to be great…but it doesn't do it for me. It hits the same highs and lows as 
Thomas Moore Port Finish Bourbon
, but at a higher price. I just don't understand what Angel's Envy is doing with these barrel picks, because they feel lacking in depth and richness.
Speaking of higher pricing, that mostly falls on Angel's Envy, not retailers, as the MSRP is set around $100. Charging $100+ for a 4-6 year old bourbon finished for 3-6 months is ludicrous (assuming that the single barrels are aged and finished in the same way as the batched product). At least from my point of view, this Angel's Envy Private Select is a $70 bourbon at best, also recognizing that finishes make whiskey more expensive.
I also have to mention that store picks are inherently tough to review. First, the person / people who picked the whiskey can only pick the best barrel offered (or reject everything), so there's no guarantee that any of them were great to start, only that one is better than the others. I don't think most retailers can just wander through rickhouses, try everything, and then pick the best one they find.
It's often narrowed down to 3-5 samples picked by the distillery, possibly haphazardly. To end a long rant, maybe there are better Angel's Envy Private Selections out there, but I'm not impressed with Angel's Envy Private Select Barry's Honey Barrel. Having had several private selections from Barry's Fine Wine and Spirits, I think is more an issue with Angel's Envy and not Barry.  
Check my out my article about the Major Flaw with Barrel Picks that goes into more detail about why the barrel pick experience is far from perfect and can lead to barrel picks such as this one.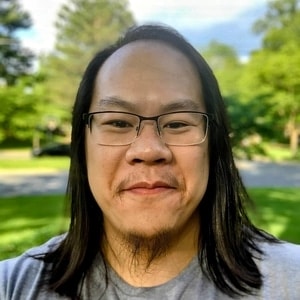 I have far too much fun writing about whiskey and singlehandedly running The Whiskey Shelf to bring you independent, honest, and useful reviews, comparisons, and more. I'm proudly Asian American and can speak Cantonese, Mandarin, and some Japanese.
There are no sponsors, no media companies, and no nonsense. Support The Whiskey Shelf by 
Buying Me A Shot
.
Comments are closed.