Willett Family Estate Single Barrel Bourbon 6 Year Review [In Depth]
Willett Family Estate 6 Year Single Barrel Bourbon
Willett Family Estate Single Barrel Bourbon 6 Year Details
Distillery: Willett (actually distilled by Willett)
Type & Region: Bourbon, Kentucky
Alcohol: 56%
Composition: Unknown
Aged: 6 years 
Color: 1.4/2.0 on the color scale (tawny)
Price: $140-150
From the company website:
Willett Family Estate Bottled Bourbon is a very unusual whiskey in many regards. The Bourbon label exists for the sole purpose of our family s Private Barrel Selection program, and is the only label of its kind in existence. It is an un-chill?ltered, barrel proof, straight Bourbon Whiskey of unusual depth and complexity.
Willett Family Estate Single Barrel Bourbon overview
Alright, my first experience with a Willett Purple Label Bourbon, in this case a Willett distilled and aged Willett Family Estate 6 Year Bourbon picked by Shinanoya. It's very exciting because jeez these are difficult to find…let alone in Japan.
You must be wondering, "Japan…really?". I'm just as shocked as you. Here's some backstory. Shinanoya is a chain of liquor stores in Tokyo that sell a lot of whiskey, especially Scotch. They do numerous Scotch picks with the occasional bourbon one, and I guess this time they got lucky enough to pick a barrel of Willett bourbon.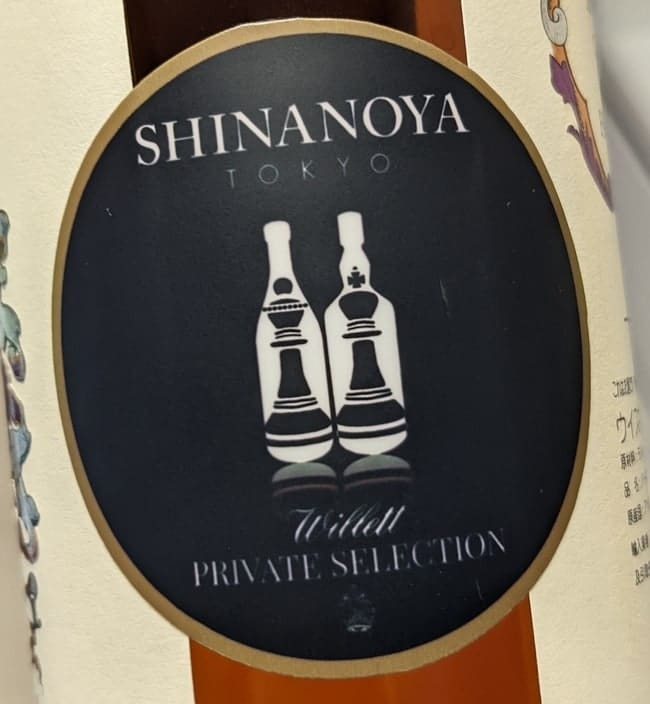 A friend was kind enough to share a sample from his bottle so I could review it (thanks Joe). Otherwise, they're kind of impossible to get in Japan or the US. The hype shinkansen bullet train is going full speed ahead.
You probably know Willett for their super desirable purple top bourbons, and possibly for Noah's Mill and Rowan's Creek among other brands. Here's a little secret (not actually), Willett didn't restart distilling until the early 2010s, so most the higher age-stated purple tops are sourced from other Kentucky distilleries. There's nothing wrong with that, just thought you should know.
Here's the thing, Willett has sourced some insanely amazing bourbon in the past, or at least that's what I've heard. I'm not well versed in exactly what they sourced because I've personally never had them before, but I am very familiar with their
2006 Pure Kentucky
I reviewed. Just wow, that's an unmatched and superb dense caramel and date bomb that's so luscious and unique.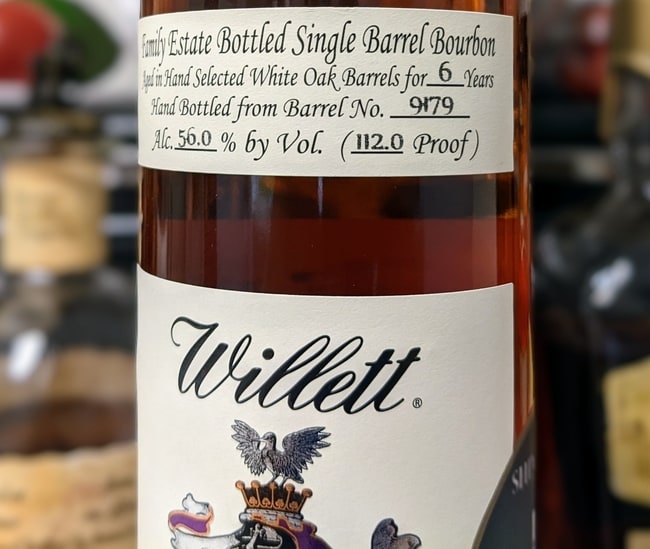 I mention all of that because this bottle is distilled and aged by Willett, not sourced. That also means that drinking a Willett-distilled Purple Top requires some re-calibration from the supposedly legendary and highly sought-after sourced bottles.
When it comes to bourbon distilled and aged by Willett, you and I are better off thinking of it as a craft distillery in the same realm as Woodinville, New Riff, One Eight, and Wilderness Trail to name a few. This should be a totally different bourbon.
To be honest because I was a little pressed for time, I only let this air out in the sample bottle for 1 week, and then let it rest in the glass for 3 hours to hopefully more adequately air it out. I want to give Willett 6 Year the best opportunity to shine, but also have to be aware of my own time constraints.
Let's find out what Willett is making and bringing to the glass in this Willett Family Estate 6 Year Bourbon Shinanoya Select review.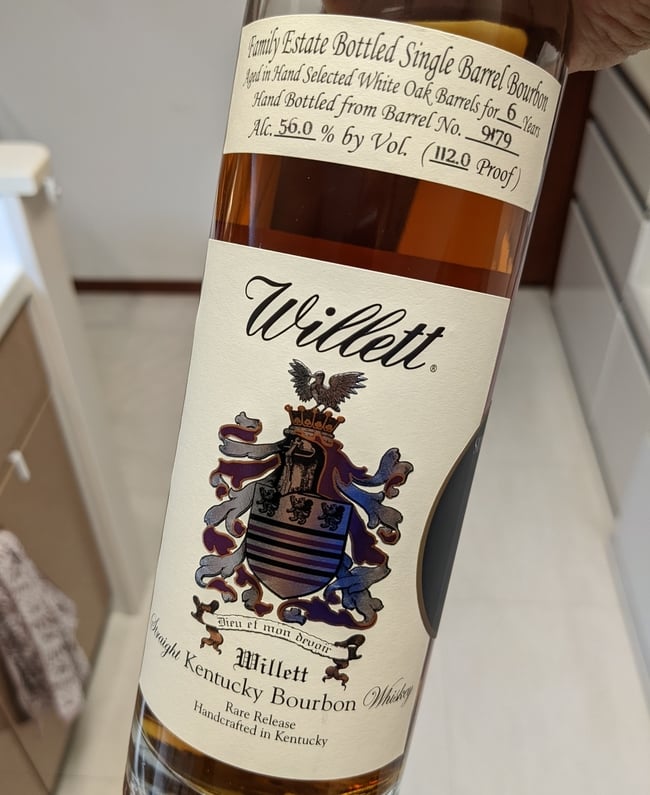 Willett Family Estate Single Barrel Bourbon smell
Willett 6 Year gives off a mix of honey, licorice, and fennel up front with some alcohol sting, then fresh plum, vanilla, roasted oak, clove, mint, pineapple, and green grape. Whoa, this is very rye-forward with a lot of licorice and fennel, and lighter mint, pineapple, and green grape in the back. You could fool me into thinking that this was an MGP rye.
It's quite tropical, but with some slightly darker sweetness and oak that's not super oaky, grainy, or earthy. The fresh plum, albeit lacking any amount of lower end heft, sticks out as an interesting twist I've never experienced before. I've never smelled a bourbon quite like Willett 6 Year. Alright Willett, I see you.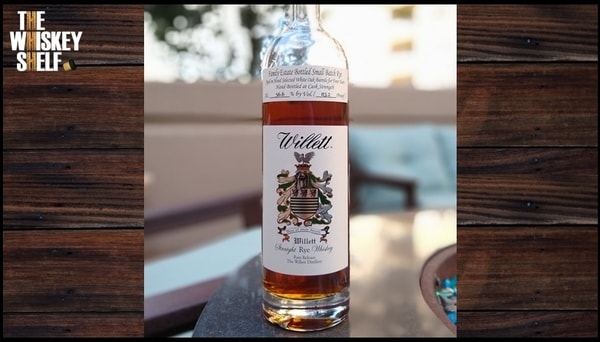 Swirling seems to open up the brighter and tropical rye-ness, so I get darker honey and licorice first, followed by fresh plum, green grape, pineapple, roasted oak, cinnamon, caraway seed, and pumpernickel. The bright, fruity, and tropical notes lead the way, followed by oakiness and earthiness.
It feels so much like an MGP rye. Now that I think about it,
Old Bardstown 101
, I think distilled and aged by Willett, had a similar rye-y vibe that I had a hard time believing was bourbon. I guess that similarity has carried over to this 6 year purple top, and it all makes sense now.
No matter what, Willett 6 Year is an interesting and unique bourbon that brings a totally different type of rye-ness to bourbon. There are a lot of enjoyable scents, but my main knock is that the relative youth shows with the lack of denser and rounder low-end. It's still mostly shallow, but it's good.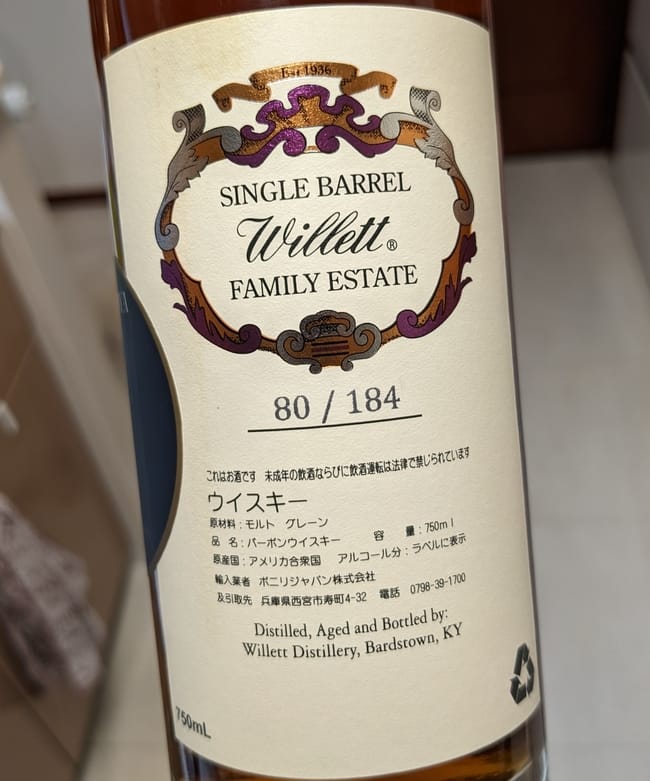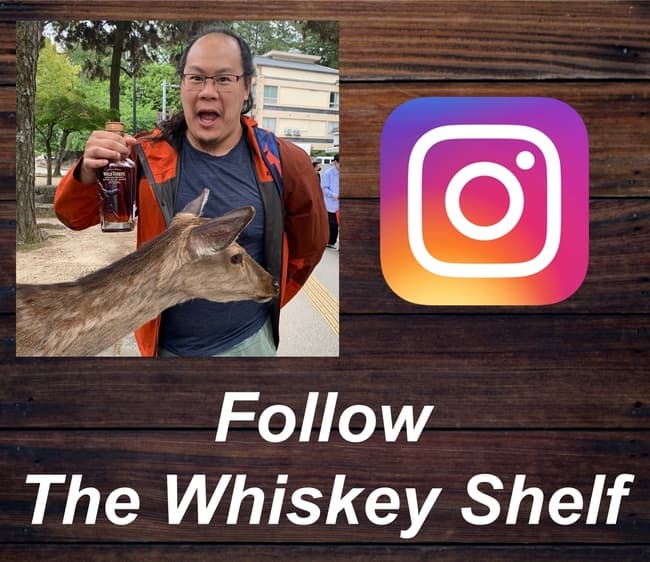 Willett Family Estate Single Barrel Bourbon taste and aftertaste
My first sip of Willett 6 Year has caramel, plum, licorice, fennel, caraway seed, cherry, roasted oak, eucalyptus, pineapple, green grape, cinnamon, hint of grass, and pine. I'm not sure what I expected, but that's not at all what I expected from Willett 6 Year.
Like the scents, it's a very rye-forward bourbon that's borderline rye whiskey. It has a slightly more tropical personality, although the earthy caraway seed, eucalyptus, and pine are there too. As I feared, the flavors lack low-end viscosity and richness, which makes it feel young. At least the alcohol bite feels about right.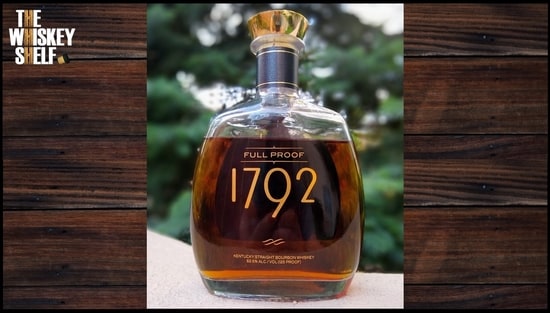 After "chewing" there's honey, licorice, fennel, plum, apricot, roasted oak, earthy pumpernickel, cinnamon, dried grass, eucalyptus, mint, and dried ginger.
Willett 6 Year Bourbon Shinanoya pick starts sweet, fruity, and herbal, but the oak, spice, and earthiness come after a few seconds. Again, it's very rye-y…so is Willett really sure that this isn't rye whiskey? I'm still second-guessing myself.
As a whole though, Willett 6 Year Shinanoya feels like a younger, but somewhat mature bourbon, which is contradictory. The range of flavors are there, but it needs the next step of maturation to add more sweet and herbal roundness, smooth out the earthiness and spice, and generally bulk-up.
For the most part, it still all lives at the surface level, although there are moments where it starts to break the surface. It just needs more time.
The aftertaste eases into honey, plum, eucalyptus, mint, roasted oak, cinnamon, and pine. The rye traits carry-on as you might expect.
And after "chewing" there roasted oak and honey, licorice, plum, pineapple, caraway seed, eucalyptus, dried grass. It's a lingering tropical, earthy, and slightly grassy finish, which is very rye-y. Did I mention that I think this is rye?
If you're shopping on Amazon, support The Whiskey Shelf by shopping through my affiliate link – Shop Amazon. I may earn a commission from your Amazon purchases.
Willett 6 Year Single Barrel Bourbon Rating

I'm left a bit underwhelmed by the homemade Willett Family Estate 6 Year Bourbon, although in truth I mostly enjoy it. The backbone is good and there are some really interesting and unique things going on like that super rye-forward and bright plum profile, but clearly from the rating I don't think that it's anything special…yet.
Oddly though from my experience, their Family Estate 4 Year Rye feels so much more developed, rich, and layered. Then again, I think rye reacts differently to oak aging than corn does.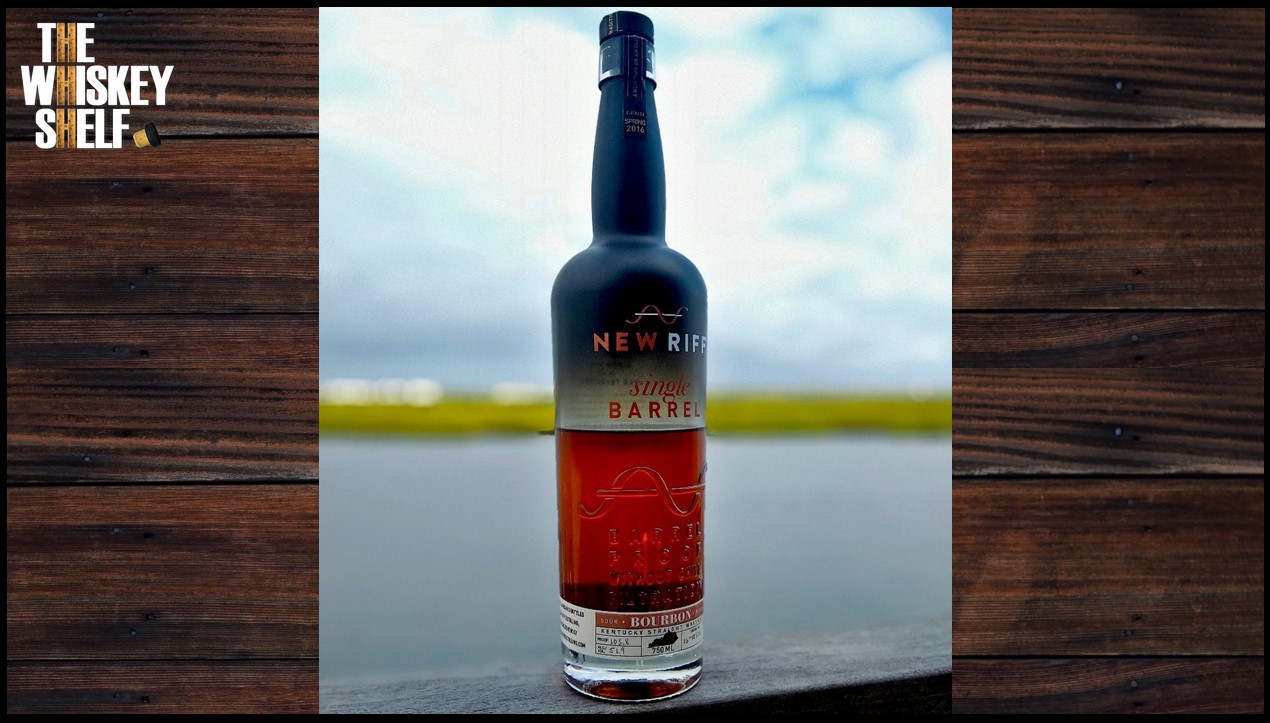 But the good and promise are there. This Shinanoya Pick is so uniquely rye-forward that I'm constantly confused. There's so much licorice, fennel, plum, eucalyptus, pineapple, caraway seed, and pumpernickel that it's squarely in 95% rye/ 5% barley MGP rye territory. All that rye character adds unexpected intrigue and plot twists that keeps me constantly exploring, which is a good thing.
The downside is that it doesn't feel that mature, again recognizing it's 6 years old. It has a range of traits, mostly tropical and earthy rye, oak, and spice that show that positive development is in progress. Unfortunately for now, the lack of any low-end richness and heft reveals that the next step of maturation is still missing. The range is there, but the depth isn't.
It's not close to "Top Shelf", but there's nothing wrong with that. I get what Willett is trying to do, and it takes time to do it right and well. I can only begin to imagine what 8-10 year old barrels might be. Add some lower end body and we're good to go.
The other variable is Shinanoya. I'm not familiar with their picks, although based on how Scotch and rum dominant the stores are, I wouldn't be surprised if they mostly pick Scotch. That makes me think that they have different preferences than I do. I don't know the context behind how the barrel was picked, so I'm not going to say that they picked a bad / underwhelming barrel.
The real problem for me is the overblown hype and price. From what I can tell, the $140ish price at Shinanoya is not so far off from US MSRP, although it fluctuates based on age. That price is laughably ludicrous.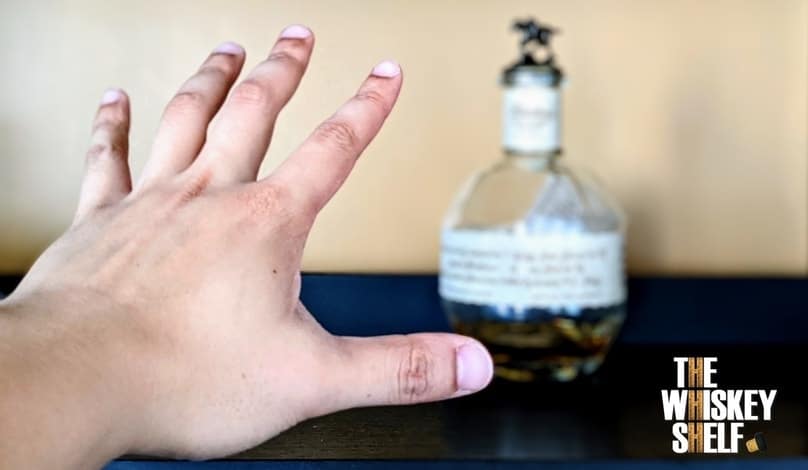 In my opinion, this barrel (and only this barrel) isn't even $100 good. Come on, someone is "sniffing their own farts" (borrowing this from Frank Dobbins) thinking that it's 3-figures good. The US is chock full of craft distilleries making great whiskey and not riding their own hype train to money town. I'd be very disappointed if I had paid for it (thanks and sorry Joe).
I've already listed them a few times, but
Woodinville
,
New Riff
,
One Eight
, and
Wilderness Trail
(and many more) are out there doing the same work and making equally as good, if not better, bourbon with multiples less hype and acclaim. Willett has been put on a pedestal for what they sourced, and we need to reset our mindset for what they distill and age themselves.
As much as I've written is negative, I'm not at all down on Willett and what they're making. I think that there's a lot of promise to come, but I think we as consumers / collectors / afficionados should consider hopping off the hype train for the Willett-distilled releases…at least for now. Prices need to come down too, because they're ridiculous.
I recognize that this is a single barrel bourbon, so variation is inevitable, but if this barrel is somewhat representative of other barrels at least in terms of development and richness (not profile), then we may need to look Willett with a more rational eye and think to ourselves, "is it really that good?" At least with this barrel, it's not THAT good.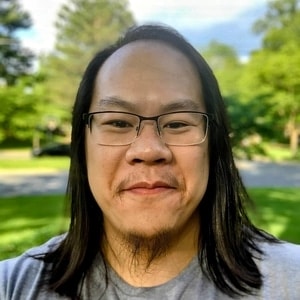 I have far too much fun writing about whiskey and singlehandedly running The Whiskey Shelf to bring you independent, honest, and useful reviews, comparisons, and more. I'm proudly Asian American and can speak Cantonese, Mandarin, and some Japanese.
There are no sponsors, no media companies, and no nonsense. Support The Whiskey Shelf by 
Buying Me A Shot
.