Knob Creek Rye Review [In Depth]
From the Knob Creek website:
"We select the highest-quality rye to create the World's Best Rye 2016 IWSC. (2016 International Wine and Spirits Competition Best Rye Worldwide Whiskey)"
Not much needs to be said about Knob Creek Rye. It's a widely available and relatively affordable rye whiskey from Jim Beam, one of the largest American whiskey distilleries also known for Basil Hayden, Baker's, Knob Creek Bourbon, and Booker's. Knob Creek Rye is also one of four Jim Beam rye whiskeys, including Jim Beam Rye, Knob Creek Single Barrel Rye, and Booker's Rye (good luck finding that one though).
Full disclosure, I've drank a good amount of Knob Creek Rye over the years, so I already know that I like this. I haven't had it in a few years though, so I don't have a great recollection of what it's like. That makes this is a great time to revisit an old friend in this Knob Creek Rye review.
For a lack of a better description, Knob Creek Rye smells like a rye whiskey, with honey, licorice, anise, roasted oak, musty caraway seed and grains, dried citrus, and a little pear. It smells like it is on the younger side, maybe 4-5 years old, but even then, the 100 proof is well controlled.
Swirling unlocks a little more richness, with herbal honey, licorice, anise, dried citrus, vanilla, roasted oak, caraway seed, fennel, maple syrup, pine, and maraschino cherry. I really like the balance of sweet, herbal, and earthy, with just a little extra fruitiness, which is right up my alley. 
It's not that big, rich, deep, or complex, but it's still all packaged together quite nicely into a fragrant nose.
knob creek rye taste & aftertaste
Knob Creek Rye starts off with honey, licorice, anise, earthy fennel and caraway seed, oak tannins, cinnamon, clove, vanilla, citrus, and pear, with absolutely no Jim Beam nuttiness. It has all the usual rye flavors and not much bite, just like with the nose.
After "chewing", I taste a mix of honey and caramel, licorice, anise, earthy and less vegetal fennel and caraway seed, oak, cinnamon, clove, citrus, and lychee. The flavors are very well balanced between sweet, herbal, and earthy, but I can't say that anything stands-out. 
As an added bonus, the mouthfeel is not thin at all and there isn't much heat. Overall, Knob Creek Rye doesn't have the biggest flavors or that much complexity, but there's still a good variety to savor, and I certainly am.
The finish leads with honey, lightly earthy fennel and caraway seed, oak tannins, cinnamon, and dried citrus, nothing particularly unexpected for rye whiskey. After "chewing" there's honey, oak tannins, a little more vegetal caraway seed from the rye, cinnamon, and citrus peel, and lychee.
If you're shopping on Amazon, support The Whiskey Shelf by shopping through my affiliate link – Shop Amazon. I may earn a commission from your Amazon purchases.
Drinking Knob Creek Rye again reminds me that this is still a solid, well-crafted, and enjoyable rye whiskey. It has a great balance of sweet, herbal, fruit, oak, earthiness, and spice, although I wouldn't say that there's any standout trait, as the proof and/or maturity (mostly the maturity) dull some of the scents and flavors. 
The balance though, makes it a great entry point into rye, as nothing sticks out too much to be "weird" if that makes any sense. I personally like the weirdness, but I know rye is often more polarizing that bourbon.
The main takeaway here is that Knob Creek Rye is a very good rye, made even better by the sub $35 price and everywhere-availability that can make this an everyday sipper or mixer. It's not exceptional, but it does a great job for what it is. 
Definitely add Knob Creek rye to your list if you're looking to explore rye, because I'd probably buy it again if I wanted a rye in that price range. As a side note, pre-2018 
High West Double Rye
 is superb as well, and can often be found at around $35-40.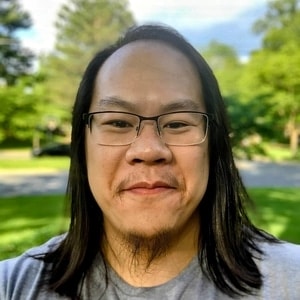 I have far too much fun writing about whiskey and singlehandedly running The Whiskey Shelf to bring you independent, honest, and useful reviews, comparisons, and more. I'm proudly Asian American and can speak Cantonese, Mandarin, and some Japanese.

There are no sponsors, no media companies, and no nonsense. Support The Whiskey Shelf by Buying Me A Shot.

Comments are closed.