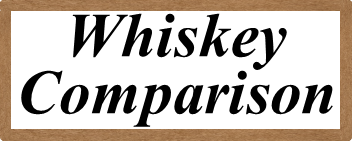 Wild Turkey 13 Year Distiller's Reserve vs 13 Year Father and Son
There are a few Wild Turkey releases that are export-only, meaning that you're going to have a hard time finding them unless you leave the USA or have them internationally shipped to you. Two of them – Wild Turkey 13 Year Distiller's Reserve Bourbon and Wild Turkey 13 Year Father and Son Bourbon happen to be 13 years old, and some of the older Wild Turkey bourbon you can find these days.
The Distiller's Reserve was released around 2013-2014 as a normal release in Japan (replacing Wild Turkey 12 Year 101), while Father and Son was released in early 2020 as a limited edition and exported across the world . Since I was able to acquire both of these Turkeys, I figured it was a great time to compare them side by side to find out just how different two Wild Turkey bourbons with the same age statement and similar ABVs could be. The assumption is that they should be different because it wouldn't make sense to release two very similar products, but let's make sure in this Wild Turkey 13 Year Comparison: Distiller's Reserve vs Father and Son.
The below table outlines key facts and figures for what I am comparing.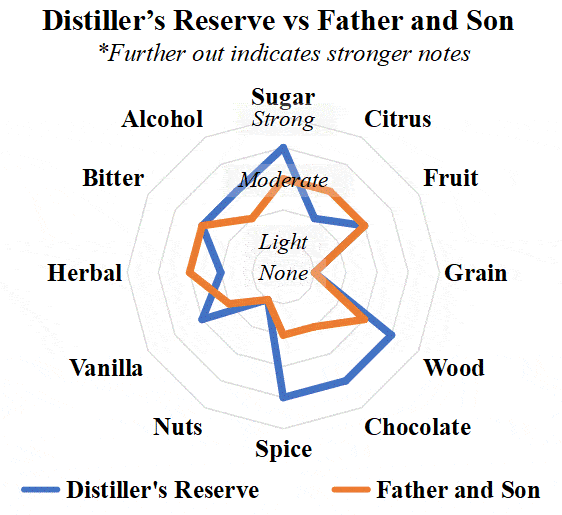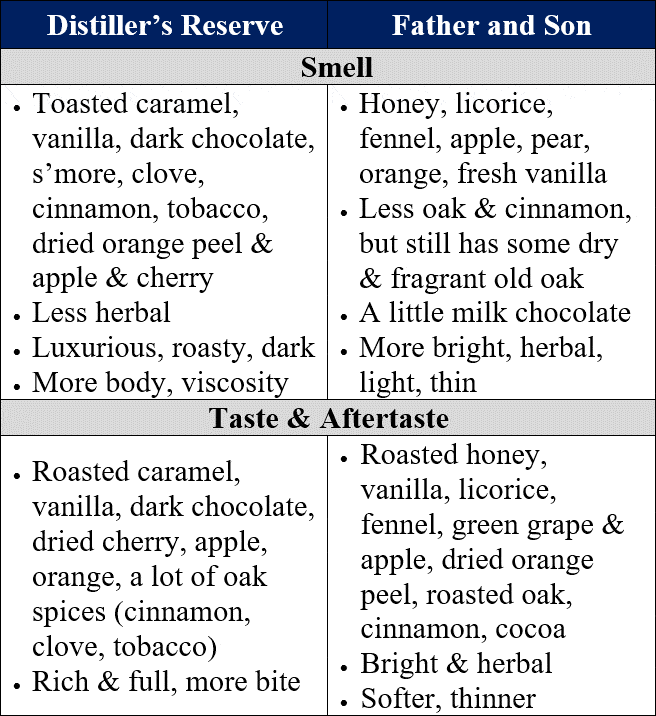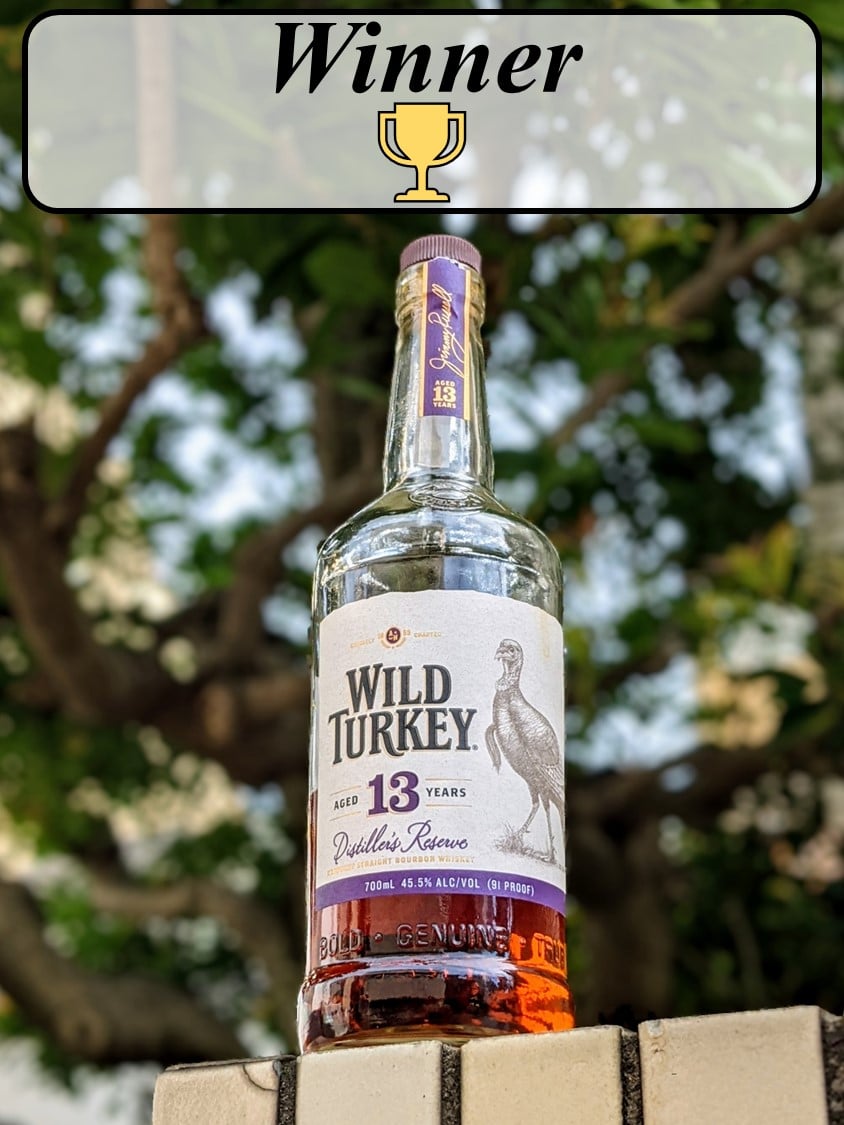 Since I had already reviewed both, I knew that Wild Turkey 13 Year Distiller's Reserve and 13 Year Father and Son bourbons would be different, but WOW they are even more different side by side. Wild Turkey 13 Year Distiller's Reserve checks off all the boxes for a 10+ year old Wild Turkey bourbon – rich, decadent, dark, and just awesome…like chocolate cake. Wild Turkey 13 Year Father and Son is like a lightly charred and smoked fruit tart with an herbal drizzle. In some ways, Father and Son is similar to Blanton's Red in how bright, fruity, and herbal it is with that toasty and fragrant background oakiness.
Both Wild Turkey bourbons are great, but I prefer the Distiller's Reserve because it is the denser and more flavorful bourbon. While I generally prefer heavier and richer flavors, but I could have picked the Father and Son if it were more bold and expressive with what it had. For example, Kentucky Owl Rye Batch 1 is not so dark, but it's so ridiculous expressive with its herbal, floral, and fruity notes that it's the best rye I've ever had. This comparison is yet another reminder that barrel selection is paramount to crafting a great whiskey, because you can blend barrels that are the same-ish age and get to completely different results.
Maker's Mark Cask Strength Comparison
Comments are closed.