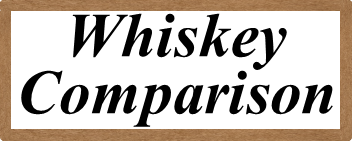 Thomas Handy Sazerac (2018) vs Kentucky Owl Rye Batch 1
The moment I drank Kentucky Owl Rye Batch 1, I knew it was absolutely sublime. You can find my review here if you want to read me go on and on about that. After that incredible experience, I wondered how Kentucky Owl Rye would match-up with other excellent ryes. In this case, I landed on Thomas Handy Sazerac (from 2018) because that's what I happened to have open at the time. Thomas Handy is its own very hyped and in-demand rye whiskey; and although it's the youngest whiskey in the Buffalo Trace Antique Collection, it should be able to hold its own against Kentucky Owl Rye right?

At face value at least, this comparison seems a little out of place as Thomas Handy is the younger and higher ABV whiskey, but in my mind it's all fair game in the $150+ whiskey range (in reality much more than that). Let's find out how the more youthful and fiery Thomas Handy Sazerac compares to the "old-timer" in this Thomas Handy Sazerac vs Kentucky Owl Rye Batch 1 comparison.
The below table outlines key facts and figures for what I am comparing.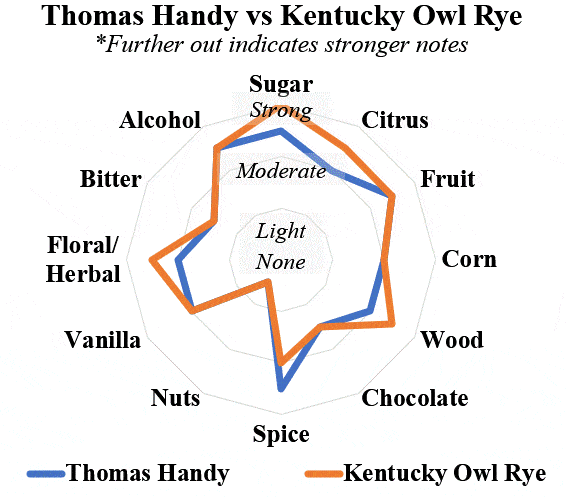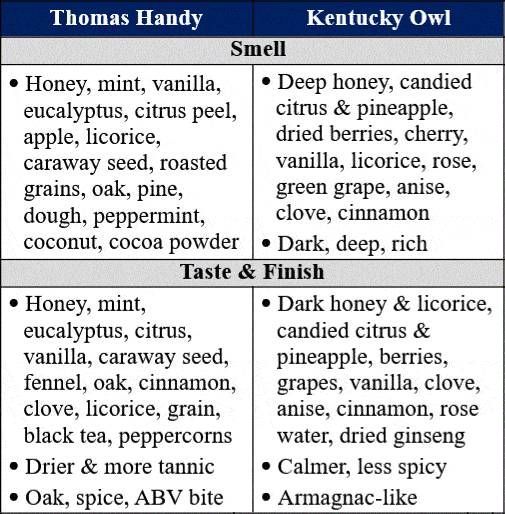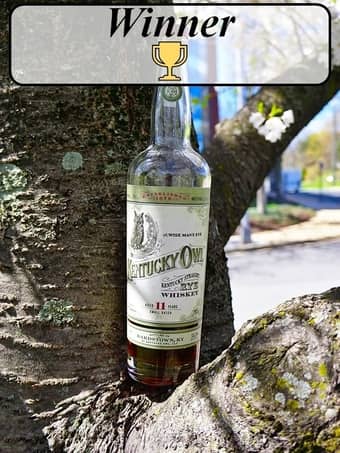 Kentucky Owl Rye Batch 1 absolutely crushes Thomas Handy Sazerac. I greatly enjoyed Thomas Handy Sazerac when I reviewed it on its own, but it's clearly the younger and rowdier whiskey, with more bright rye (e.g., mint, eucalyptus, apple, licorice, fennel), brighter fruit, occasional alcohol and oaky spice bite, and just a little youthful graininess. Compared to Kentucky Owl, it feels so surface-level.
Kentucky Owl is refined and developed with so much darker, richer, and mature sweetness, fruitiness, and oakiness that has me hooked. The abundant candied citrus, pineapple, berry, cherry, green grape, and licorice is captivating, in addition to the interesting dried ginseng, dense candied orange, and roasty yet refined oakiness that makes me think of an old Armagnac. It's an unmatched experience that continuously makes me say "wow", which Thomas Handy does not do.
Again, the large differences in age and ABV don't make this the best apples-to-apples (rye to rye?) comparison, but they're still both highly desirable $150+ ryes so I think the comparison is valid. I wonder if oxidation has taken away some of Thomas Handy's original richness, as it has been open for over 18 months at various fill levels. Then again, maybe there's such an large gap between the two because Kentucky Owl Rye Batch 1 is actually that much better.
Maker's Mark Cask Strength Comparison
Comments are closed.