Blackened x Wes Henderson Bourbon Review [In Depth]
Blackened x Wes Henderson Bourbon
Blackened x Wes Henderson Details
From the company website:
The second release in the BLACKENED® Masters of Whiskey Series, BLACKENED x Wes Henderson Kentucky Straight Bourbon Whiskey Finished in Wine Port Wine Casks is the collaboration of Master Distillers Rob Dietrich of BLACKENED® and Wes Henderson, Co-Founder of Angel's Envy. Crafted from a 6-year old Kentucky straight bourbon and finished in white port wine casks.
This expression was finished …using BLACKENED's proprietary BLACK NOISE™ sonic enhancement process. During finishing, the whiskey undergoes a sonic enhancement process in which the finishing barrels are pummeled by the low hertz frequencies of Metallica's music. The sound waves cause vibrations that shake the finishing barrels, causing greater interaction between the whiskey and the wood, extracting more flavors and color.
Blackened x Wes Henderson overview
Metallica, finished bourbon, and
Angel's Envy
. At the highest level, Blackened x Wes Henderson (Wes Henderson formerly of Angel's Envy) is a 6 year old Kentucky Bourbon finished for an undisclosed amount of time in white port barrels and bottled at cask strength with no chill filtration.
Digging deeper, there's more to it than that…a lot more. Blackened was founded by Dave Pickerell, famous for his work at Maker's Mark and WhistlePig, as a venture to experiment with finished whiskeys. After his passing in 2018, Rob Dietrich took over to continue the journey.
A company that sources and finishes whiskey isn't that unique anymore, but what is unique is that they use something called the BLACK NOISE™ sonic enhancement process. The simple explanation is that they use big speakers to blast music with a lot of bass (low end frequency), in this case Metallica's, to jostle the liquid in the barrels and increase the interaction between whiskey and oak. The goal is to affect the aging process and change the way the whiskey interacts with the barrel to create something unique.
Partnering with Wes Henderson and finishing in white port casks are also unique. Wes Henderson was part of the team that built Angel's Envy and brought finished whiskey to the forefront. You can even say that Wes Henderson and Angel's Envy are the pioneers of modern-day finished bourbon. Collaborating with him on another finished bourbon feels fitting.
But there's an elephant in the room – 1) what the heck is white port, and 2) what does it bring to bourbon? The overly simple answer is that it's a fortified wine (from Portugal) that uses green instead of red grapes. It's still fortified with brandy and often aged in oak casks, so you still can get a lot of sweetness and some oak influence.
But instead of the dense red grape-like traits such as dried dates and prunes, you're going to get dense but brighter fruit notes such as citrus, green grapes, and peach. I haven't had white port in a long time, but that's what the internet tells me. I have more experience with port and sherry, so I expect the finish to have less heavy darkness and bring more of those brighter fruit notes.
That's a lot to background and exposition to help you understand what this bourbon is, so let's find out the fruits of this collaboration in this Blackened X Wes Henderson Bourbon review.
Thank you to Blackened for providing this sample. All opinions good / bad / amazing are still my own.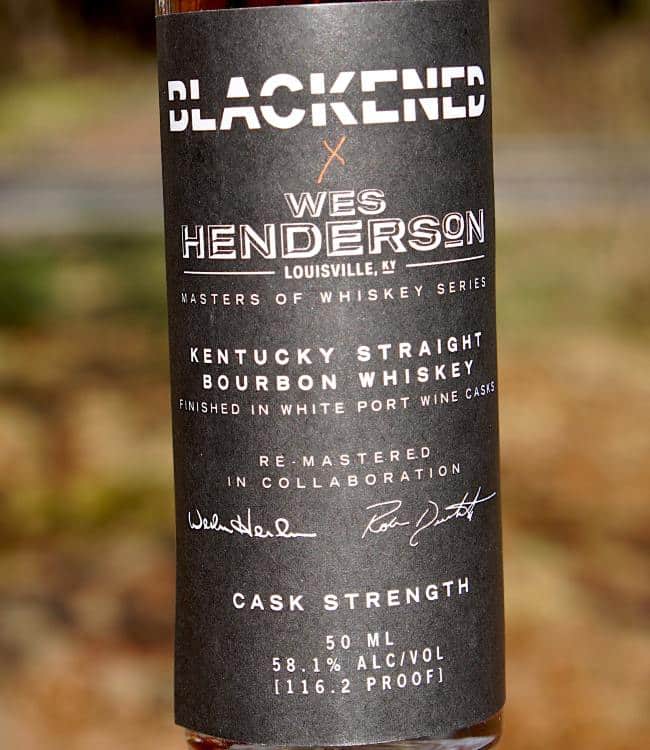 Blackened x Wes Henderson smell
Blackened X Wes Henderson is really fragrant with dark and roasty caramel, vanilla, roasted oak, cinnamon, a top layer of brighter lemon cream and zest, dried cherry, tobacco, licorice, and dried nuttiness. The white port finish isn't too heavy here. From what I can tell, it adds a brighter lemon cream note more so than intense sweetness. Take that with a grain of salt because I haven't had white port in a long long time.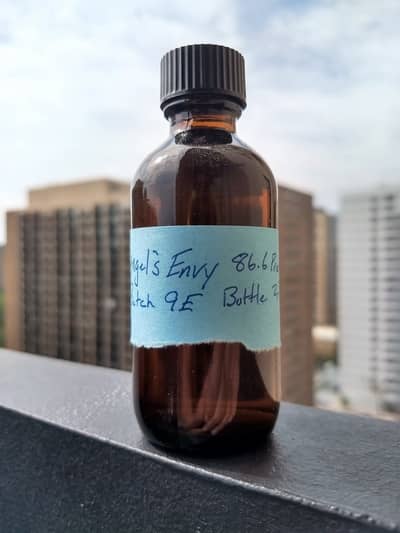 This smells more mature than 6 years old, having great density and richness with the roasted sweetness, dried fruit, and well-controlled heat. You could trick me into thinking this was 10-12 years old.
After "swirling" I get really fragrant roasted caramel and oak, a brighter peach and lemon zest, fennel, cherry, green grape, cinnamon, clove, tobacco, mint, white chocolate, and some maple syrup from time to time. Oh that's what I've been smelling – white chocolate. I've never ever mentioned that as a whiskey scent, but I guess it's there.
Blackened X Wes Henderson Finished Bourbon smells fantastic. I don't know what the base bourbon is, but it's great stuff. The white port finish continues to be moderate, which is great for people who may be less initiated with finished bourbons. I personally adore strong, borderline overpowering, finishes, but I can appreciate this entire package that smells amazing.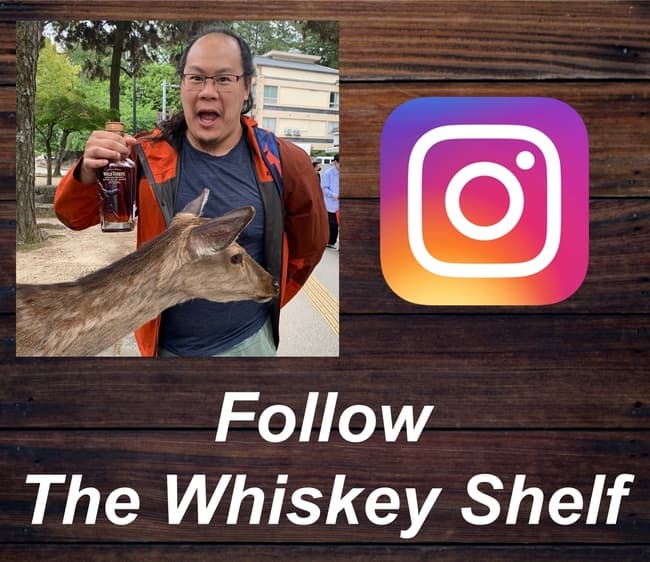 Blackened x Wes Henderson taste and aftertaste
The flavors have dark caramel, vanilla, dried cherry and orange, roasted oak, cinnamon, brighter lemon cream frosting, cinnamon, licorice, and green grape. Blackened X Wes Henderson is predominately a dark and roasty bourbon with a lot of roasted caramel, oak, and cinnamon. The white port influence doesn't feel too weak or strong, bringing some brighter and fresher citrus traits.
The marriage of the finish and bourbon tastes amazing with awesome density and a little non chill-filtered stickiness. Based on the mouthfeel, I can confirm that this is non chill filtered as Blackened themselves mentioned.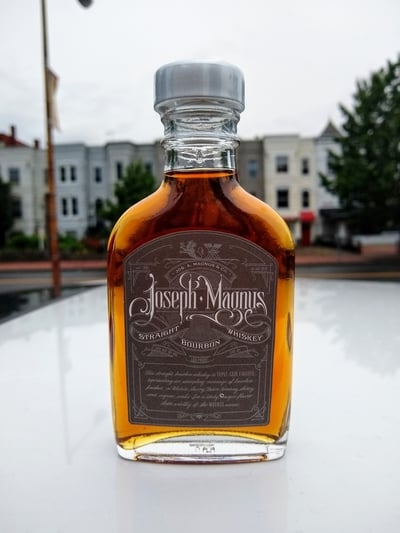 With "chewing", Blackened X Wes Henderson has a tasty mix of bright and dark roasted caramel, oily oak, maple syrup, vanilla, lemon cream, white chocolate, dried cherry and apple peel, cinnamon, clove, fennel, green grape, dried nuttiness, and a little tobacco. Everything tastes even better and that's always a great sign. The alcohol bite is a tad stronger, but still very manageable if you're already accustomed to 55-60% bourbon.
Knowing "regular" port, which is full of dark prune and date sweetness, the white port probably isn't enhancing the darker sweet and oaky notes. That lemon cream and white chocolate probably comes from the white port.
On the finish there's roasted caramel and oak, vanilla, lemon, licorice, and cinnamon followed by a lingering roasty, lemon zesty, and smoky sensation that's dark and bright. It's really nice.
After "chewing", Blackened x Wes Henderson bourbon leaves roasty caramel and oak, lemon zest, white chocolate, cinnamon, licorice, green grape, and mint. I can feel the lingering oiliness, roasted oak, and lemon zest. The fresh and zesty lemon lingers for minutes on end.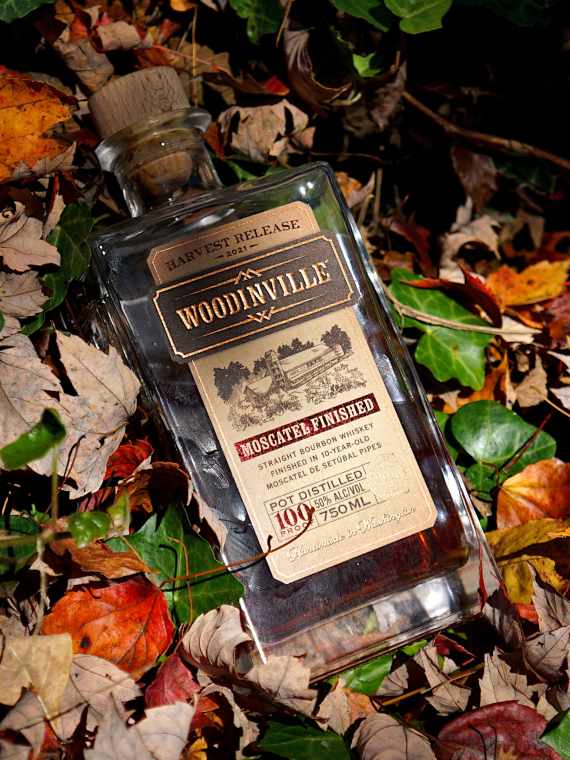 I have no idea where this 6 year old bourbon comes from, but it is an awesome and dense foundation for this finish. Great job to whoever originally distilled and aged the bourbon. Given how dark, roasty, and spicy this is, I'm guessing that the white port finish was meant to be background music for the bourbon. I've found a similar restrained level of finish with Angel's Envy.
If you're shopping on Amazon, support The Whiskey Shelf by shopping through my affiliate link – Shop Amazon. I may earn a commission from your Amazon purchases.
Blackened x Wes Henderson Rating

Blackened x Wes Henderson is an awesome bourbon that vastly outperforms the specs on the label. It could from the base bourbon, the finish, and/or blasting Metallica music to create a nonstop mosh pit in the barrels. The white port, as unfamiliar as I am with it, feels well integrated and controlled. It provides those brighter fruit and white chocolate notes without turning the bourbon into just high-ABV sweet wine.
I always advocate for longer finishes (e.g., Bardstown Bourbon Company's 12+ month finishes that are utterly ludicrous), but this works too. OK fine, I'd prefer a few extra months because I want more influence from the finish, but this is already amazing as it is. Time for me to go try white port to expand my booze knowledge.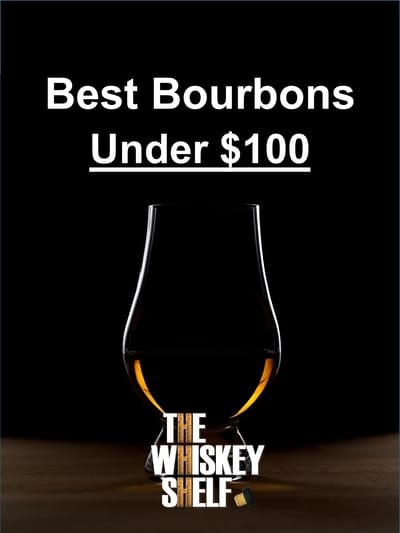 As it should be, the base bourbon is still the star of the show, and the white port finish is like frosting layered inside and on top of the cake. That said, who the heck makes 6 year old Kentucky bourbon that packed with roasted caramel and oak (but not overoaked), yet is still a little nutty?
Signs would point to Jim Beam, Heaven Hill, or Wild Turkey, but given Blackened has a relationship with Willett, it could be Willett. If that were the case, why the hell was the
Willett 6 Year Purple Top Shinanoya Pick
so disappointing? I'm just ranting at this point because I don't actually know.
The quality is absolutely there and the price isn't crazy. It's not affordable, but also not out of the range of what things like this cost now. From what I recall, finished bourbon about this age usually runs $80-120, coming from places like
Woodinville
, Nulu, Old Elk, Jefferson's, and Barrell to name some of many. In the $150-200 range, you're getting into
Joseph Magnus Cigar Blend
($175-200 MSRP) and Bardstown Bourbon Company Collaboration-level pricing (around $150).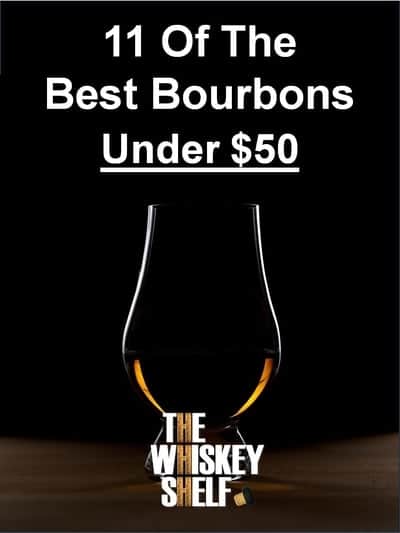 Here's how I think about whether you should get this. If spending $100 on whiskey doesn't freak you out and you already like finished bourbon, then this is a great and unique option that I believe you'll enjoy a lot. Otherwise, I wouldn't worry about trying to get it because it's an expensive gamble that you don't want to find out you hate after you bought it.
I can't quantify how much of a difference blasting Metallica to jostle the bourbon makes, but whatever it is, great job Blackened and Wes Henderson. This is some amazing finished bourbon for the people to enjoy.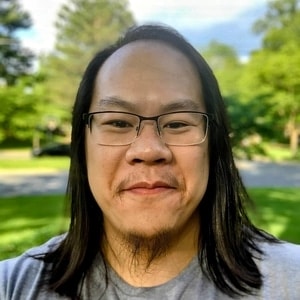 I have far too much fun writing about whiskey and singlehandedly running The Whiskey Shelf to bring you independent, honest, and useful reviews, comparisons, and more. I'm proudly Asian American and can speak Cantonese, Mandarin, and some Japanese.
There are no sponsors, no media companies, and no nonsense. Support The Whiskey Shelf by 
Buying Me A Shot
.