Russell's Reserve Single Barrel Rye Review [In Depth]
Russell's Reserve Single Barrel Rye
Russell's Reserve Single Barrel Rye Details
From the company website:
Russell's Reserve has produced some of the best rye whiskeys, and this non-chill filtered, 104-proof single barrel rye is no exception. Master Distiller Eddie Russell planned this release for years, resulting in a big, bold whiskey that strikes a balance of spicy pepper, vanilla, and tobacco flavors.
Russell's Reserve Single Barrel Rye overview
If you're reading this review, you likely already know about Wild Turkey and their popular bourbons. The part that is easier to not know or forget is that they have a full line of rye whiskeys too, spanning Wild Turkey Rye 101,
Rare Breed Rye
, Russell's Reserve 6 Year Rye, Russell's Reserve Single Barrel Rye, and one-off Master's Keep ryes. They make a lot of rye! It's higher-ABV Kentucky rye made by one of the legendary distilleries.
Unlike Russell's Reserve Single Barrel Bourbon, which usually range from 9 to 12 years old (based on barrel picks I've seen), there's far less known about the rye. It doesn't help that Wild Turkey hasn't done barrel picks of these for years so there's no clear age indicator, unlike the bourbon where barrel picks have labels showing the distillation, dumping, and bottling dates.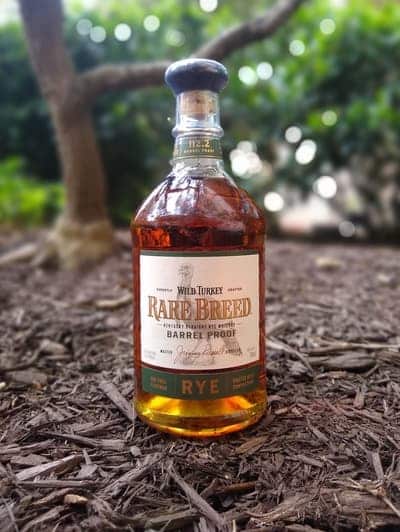 There's the 90 proof 6 year old Russell's Reserve Rye, so I guess that the single barrel rye is the same age or a little older, but there's no guarantee of that. The fact that there are few to no older rye releases apart from the limited Master's Keep Cornerstone Rye (9-11 years old) and Master's Keep Unforgotten (9 year old rye), it's entirely possible that the single barrel ryes are older than 6 years old. It's all speculation though.
There's a lot of speculation and triangulation in this overview, so let's change directions and get to hard (yet still subjective) scents and flavors of the drinking experience in this Russell's Reserve Single Barrel Rye review.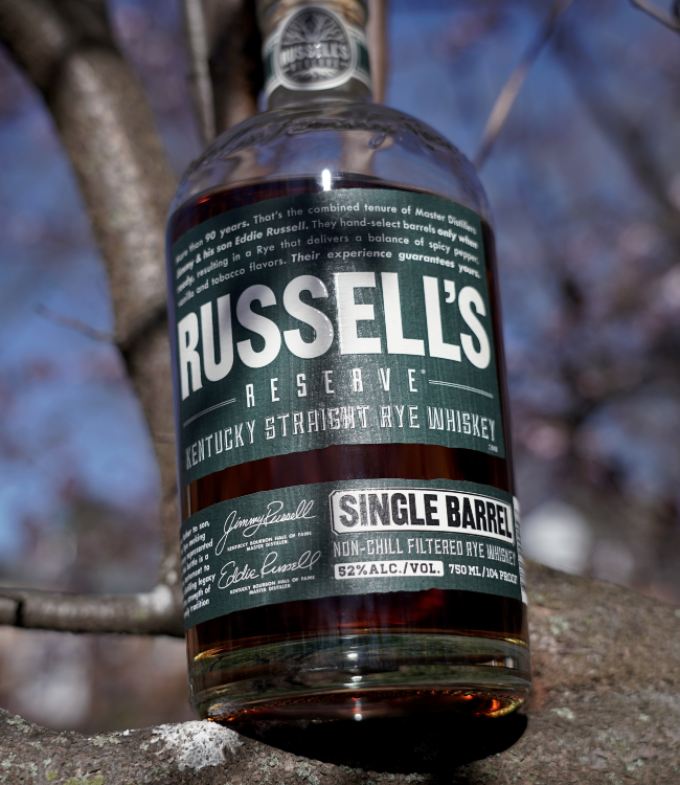 Russell's Reserve Single Barrel Rye smell
Russell's Reserve Single Barrel Rye has honey, dense dried licorice and green grape, candied pineapple (like what you would get in trail mix), fennel, some roasted oak, clove, vanilla, and hints of toasted cedar wood. It's unabashed bright, fruity, herbal, and tropical like a 95/5 MGP rye. If you like one you'll probably like the other. If you don't like that smell, you can probably write this off as not for you.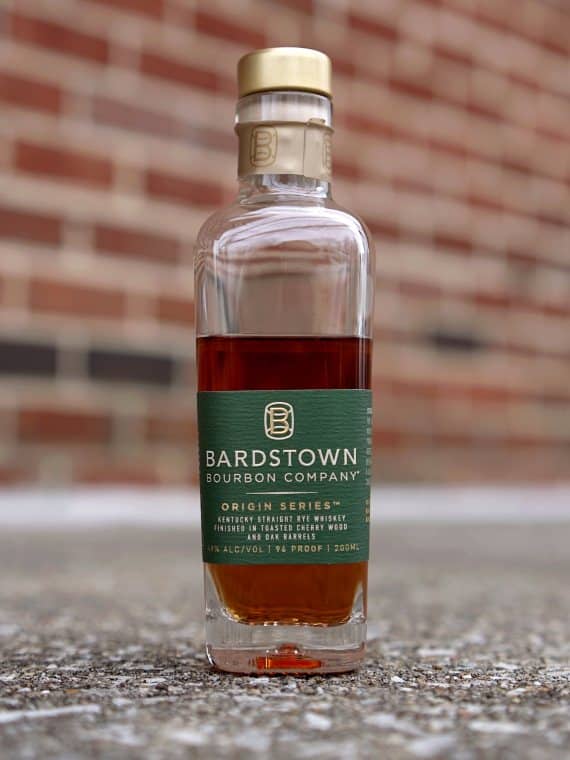 After swirling and 10 minutes of rest, I smell dense honey, dried licorice, candied pineapple, lychee, slightly earthy roasted oak, caraway seed, clove, and something like bright and floral berries. Russell's Reserve Single Barrel Rye is primarily a more dense sweet, herbal, tropical, and floral rye with a lighter oaky and earthy side. If you've had rye, you probably know what I'm writing about.
To contradict myself a little, it gets a bit more oaky with time with a hint of dry nuttiness. It's sort of like the scent you get when walking past a fragrant tree in the early spring when plants are blooming, but minus the horrible allergies.
Russell's Reserve Single Barrel Rye smells great. It's not that refined and mature per-se, but still a well-developed rye with good density and depth with what's there.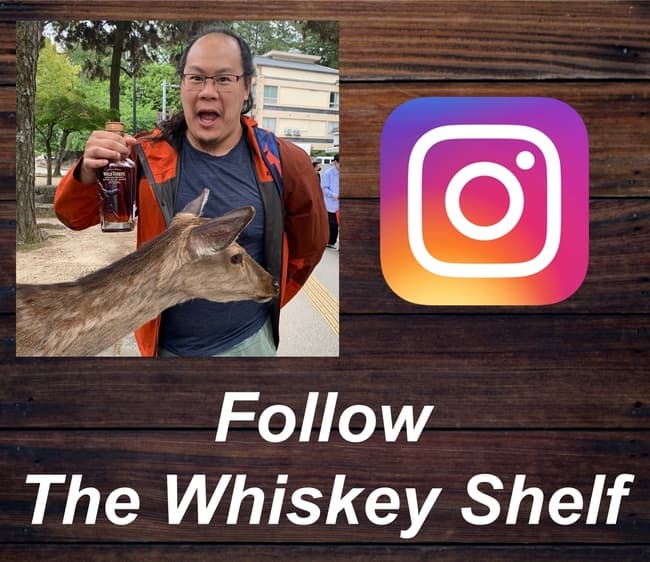 Russell's Reserve Single Barrel Rye taste and aftertaste
Russell's Reserve Single Barrel Rye starts with honey, licorice, fennel, green grape, candied pineapple, rose, roasted oak, clove, cedar, and some earthy pumpernickel bread. This probably won't make much sense, but this feels a little like drinking a denser and more alcoholic Tej (ethiopian honey wine) or an oaky and well-matured white wine.
Ah yes, this tastes even better than it smells. It's richer and more layered in the flavors with great richness and pop in the brighter tropical fruit and herbalness, but has some darker oak and spice that makes it taste more mature plus a little earthiness to round out the varied flavors. This is an absolutely delicious first sip.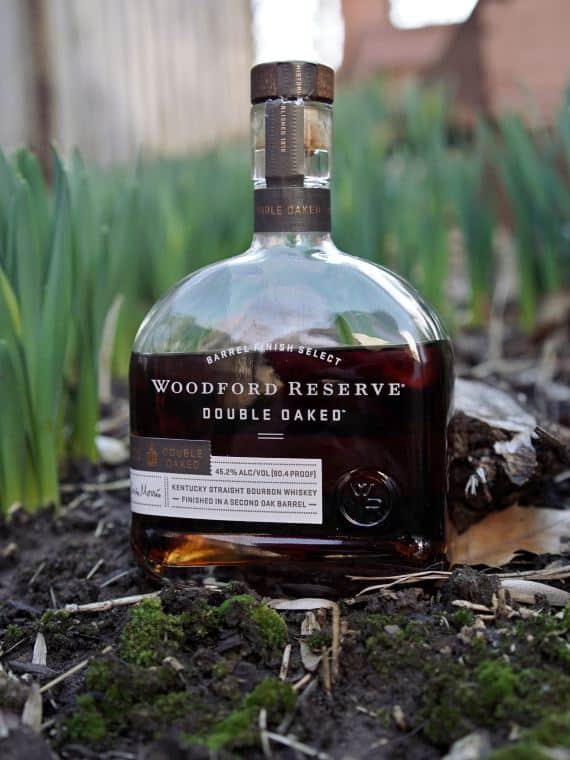 "Chewing" brings denser honey, vanilla, licorice, dried green grape and candied pineapple, roasted oak, clove, lychee, a little caraway seed, and strawberry. The agitation takes it up a notch, elevating the sweetness, tropical fruitiness, and herbalness. The oakiness and earthiness don't change much, so the experience becomes more vibrant, fruity and tropical, and that's a yes from me.
This is another potentially strange comparison, this reminds me of tropical Jamaican rum, which is often full of tropical fruit, minus the funk and vegetal character.
The finish is more of the same with honey, dried green grape and pineapple, licorice, toasted oak, clove, and a little caraway seed. It's sort of kind of like an oaked chardonnay, but denser and sweeter than that. After "chewing" it leaves honey, fennel, candied pineapple, lychee, strawberry, oak, clove, and green grape.
My nitpicking comment is that while it's rich and somewhat varied, I wouldn't quite say that it's that complex. It narrowly focuses on the tropical and herbal personality (and does an incredible job with that) but doesn't stray too far from that or have that next level of depth.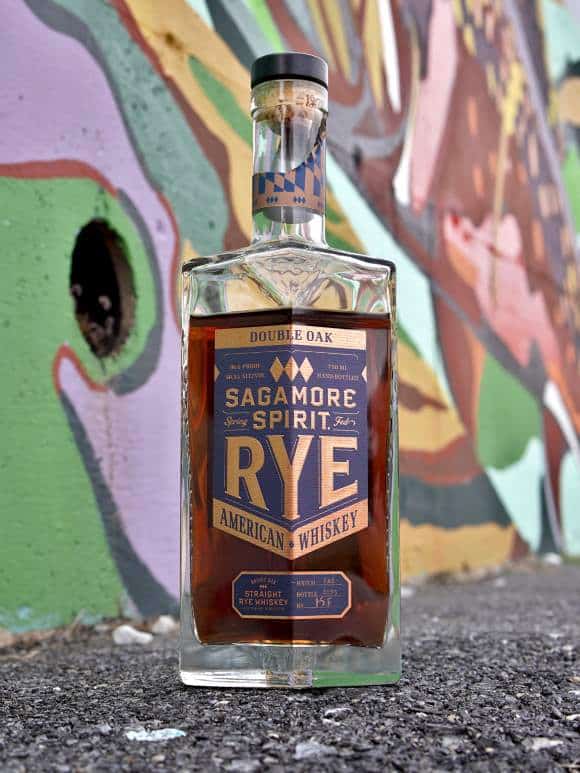 My point really is that Russell's Reserve Single Barrel Rye is delicious. It's easily a yes from me.
If you're shopping on Amazon, support The Whiskey Shelf by shopping through my affiliate link – Shop Amazon. I may earn a commission from your Amazon purchases.
Russell's Reserve Single Barrel Rye Rating

Wild Turkey lives a strange double life where nearly all the bourbons receive acclaim while the ryes are generally underappreciated. I think a lot of that generally has to do with rye being less popular than bourbon.
The silver lining is that Russell's Reserve Single Barrel Rye is so underrated that you can probably find it at a store that stocks rye whiskey, or even request it with little pushback. It's not allocated and probably not marked up – an easier ask. If quality were the main indicator of how fast something sold, Russell's Reserve Single Barrel Rye should be flying off the shelves at around $50-60. It's crazy how so many people haven't realized this yet.
I'm surprised at how densely developed, sweet, tropical, and herbal this is. Not that 52% ABV is light, but this is quite the sleeper I didn't even anticipate to be this good, especially after having Wild Turkey Rare Breed Rye. But as-is with most rye, this isn't for those who dislike licorice or that tropical herbalness, but it's is a must-buy for any rye lover.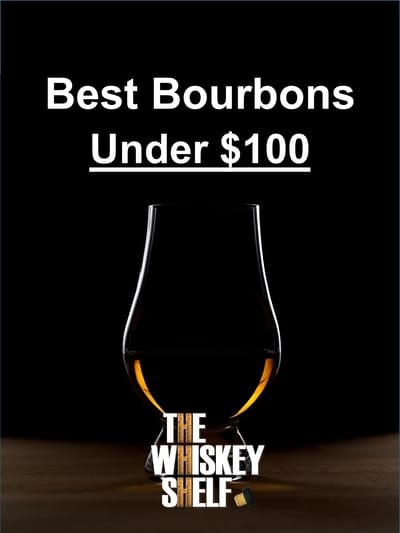 Pro tip, if you can only buy one, buy Russell's Reserve Single Barrel Rye instead of Rare Breed Rye. The price is similar and the ABV is close enough, yet Russell's Reserve is far more dense and interesting, at least from memory. If you don't see it on shelves around you, it can't hurt to ask. In this case, it's likely because some retailers choose not to stock it even when it is available to them.
If you like rye, you owe it to yourself to get a bottle if you haven't already. While it may be less "sexy" and hype-able than other whiskeys, the quality is "Top Shelf" and definitely worth the money. It's hard to beat.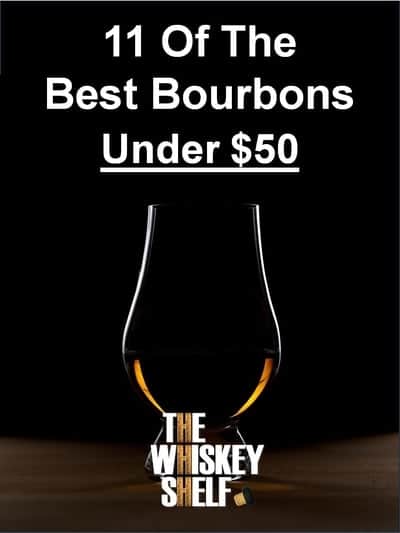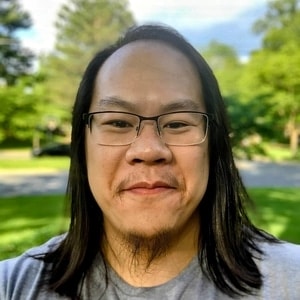 I have far too much fun writing about whiskey and singlehandedly running The Whiskey Shelf to bring you independent, honest, and useful reviews, comparisons, and more. I'm proudly Asian American and can speak Cantonese, Mandarin, and some Japanese.
There are no sponsors, no media companies, and no nonsense. Support The Whiskey Shelf by 
Buying Me A Shot
.