Remus Repeal Series 6​ Review [In Depth]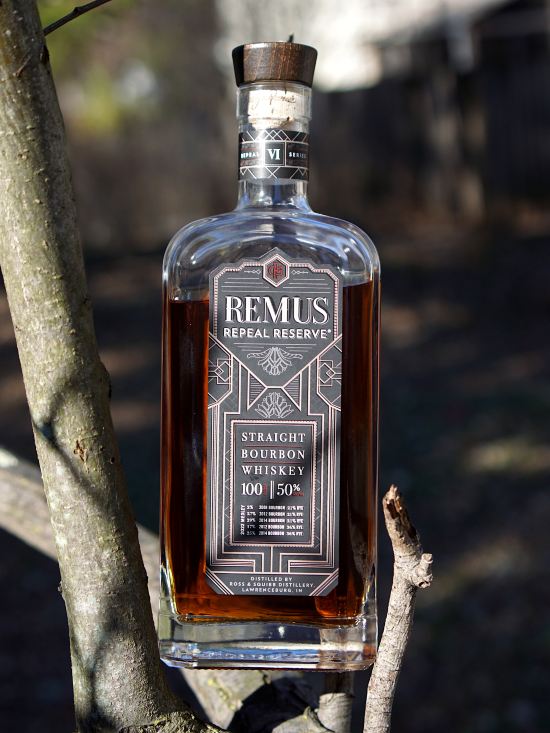 Remus Repeal Series 6​ Details
Distillery: Ross & Squib (MGP)
Type & Region: Bourbon, USA
Alcohol: 50%
Composition: 68.7% corn, 27.3% rye, 4% barley (yes I did the math)
Aged: Blend of 8-14 year old barrels
Color: 1.3/2.0 on the color scale (russet, muscat)
Price: $100
From the company website:
George Remus Bourbon is proud to introduce the highly-anticipated Remus Repeal Reserve Series VI Bourbon, the latest edition of the award-winning series. Crafted with a medley of five rare bourbon reserves from 2008-2014 at the historic Ross & Squibb Distillery in Lawrenceburg, Indiana, Series VI continues our high-quality tradition with aromas of nutmeg and saddle leather, followed by notes of candied fruit, fig jam, oak and barrel char, mint and slight caramel, nutmeg, toffee and honey. The finish features sweet candied fruit, leather and a lingering sweetness and rye spice. It hits shelves in September for National Bourbon Heritage Month, and judging by the anticipation for Series VI, it won't last long.
Remus Repeal Series 6​ overview
Ross and Squib (it'll always be MGP to me) are back at it again with their 6th release of Remus Repeal Reserve, the annual release meant to celebrate the end of prohibition. As part of bringing whiskey out from behind the shadows and back into open view, MGP has gone out of their way to provide details on what goes into each release.
Here's a high level overview of Series 1 to 5. The ages are just estimates, as they depend on exact barreling and dumping dates, which they don't tell us.
Series 1 (2017): 10-11 year (2005-2006) bourbon
Series 2 (2018) : 10-11 year (2007-2008) bourbon
Series 3 (2019) : 11-12 year (2007-2008) bourbon
Series 4 (2020) : 12 year (2008) bourbon
Series 5 (2021): 13-16 (2005, 2006, 2008) year bourbon
With the exception of Series 1 to 2, where only the ABV increased from 47% to 50%, releases got older with each passing series. For the first few years, I'd say through Series 4, they seemed to sell well but the hype and chase weren't there. I remember buying some in 2019 and they sat on shelves for weeks. Things picked up in 2020 when old MGP was more or less completely gone from the market, but it still wasn't that intense.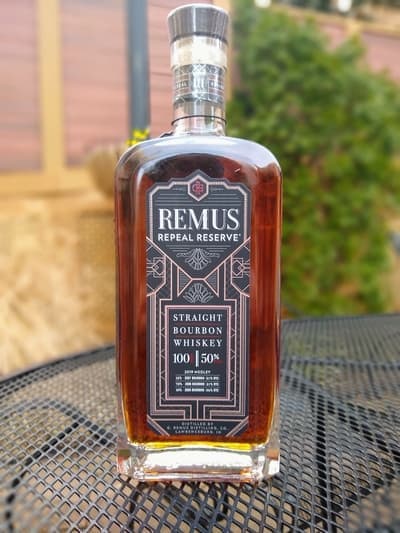 All that completely changed in 2021 with the 13-16 year old Series 5. In 2021, and even years before, getting MGP bourbon that old was near impossible or going to cost you a few hundred dollars on secondary / heavily marked up liquor stores. The $100 asking price felt so reasonable that it seems like everyone was scrambling to find one. I personally was in Japan drinking bourbon from the 90's when this all happened, but was lucky enough to have one held for me until I returned.
With Remus Repeal Series 6, there was anticipation of how much further MGP would push the age. Could they get it to 14 or even 15 years old? Well, here's the breakdown of Series 6 –
2% 2008 Bourbon 21% rye (~14 years old)
27% 2012 Bourbon 21% rye (~10 years old)
17% 2012 bourbon 36% rye (~10 years old)
29% 2014 bourbon 21% rye (~8 years old)
25% 2014 Bourbon 36% rye (~8 years old)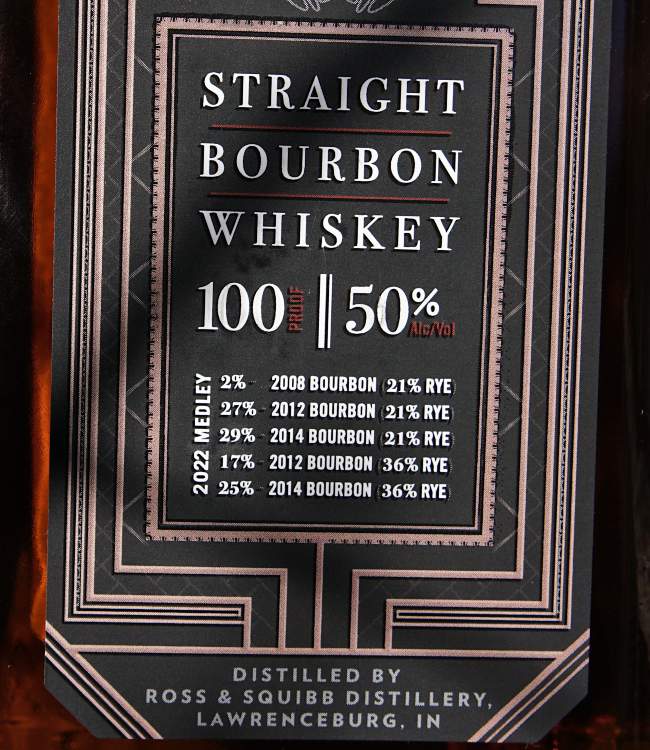 So no, MGP broke the cycle and went with a younger blend of 8 and 10 year old bourbons accented with some 14 year old bourbon. At the same time, they also released an even more special version called Remus Repeal Gatsy Reserve 15 Year for $250. I think MGP realized that they could make way more money by upcharging for older MGP, like they did with Remus Volstead 14 Year Bottled in Bond. But even with the age drop for one and fatter price tag for the other, hunting parties were out in full force to get them.
As of this review, I have not had Series 5. It's bad in the sense that I don't have a frame of reference for what MGP released before and what many claim to be the "best" one, but I also don't have the bias or expectation of what it "should" be. I know it as 8-10 year old MGP bourbon, and that still seems great to me.
I was introduced to Remus Repeal with Series 3, which was a pleasant surprise and "Top Shelf" bourbon. This is my first time revisiting any Remus Repeal in years, so let's find out if it's actually worth chasing and trying to obtain this time around in this Remus Repeal Series 6 review.
Remus Repeal Series 6​ smell
Remus Repeal Series 6 starts off surprisingly bright and vibrant with dense honey, dried orange, cherry, and apricot, licorice, vanilla, and candied pineapple, then the darker oak, cinnamon, clove, smoke, light nuttiness and chocolate come second. The scents have a lot of candied fruitiness and aren't so heavy on the roasted oak, chocolate, and tobacco.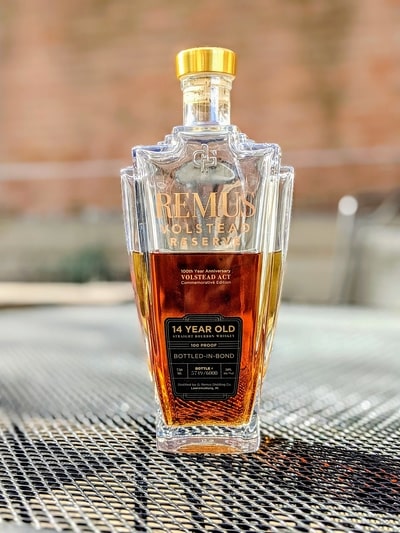 There's still a dark foundation that makes it smell older and more mature (because 46% is still 10+ years old), but I'd consider this more of a bright and fruity MGP expression with a dark background, and that's still a good thing. This is not a dark and brooding bourbon expression like Series 3 (I'll get to 4 and 5). Not every older-ish MGP bourbon has to be the next bourbon dark lord with black hole levels of oakiness, but I'm sure that is what many expect especially when the asking price starts at $100 and Series 5 set the bar a certain way.
Even after swirling the brighter candied sweetness and fruitiness leads the way with dense honey, licorice, candied orange and cherry. There's still some darker low-end oak, caramel nougat, cinnamon, vanilla pudding, smoke, chocolate and nuttiness, but scent-wise is more youthful (not young) and peppy and less old and heavy.
Remus Repeal Series 6 has slightly above average richness, but it's not as bold, round, or hefty as something like
Hardin's Creek Jacob's Well
. That's not a fair comparison because Jacob's Well is 54% ABV and 15 years old, but I keep referencing that because that's what keeps coming to mind when the asking price is $100+ (often more like $130-140). Remus Series 6 isn't really that old, but 46% of it is still 10+ years old, which is not young by any means.
Remus Repeal Series 6​ taste and aftertaste
The flavors start off with brown sugar, vanilla, dried cherry and orange, licorice, roasted oak, marshmallow, chocolate, tobacco, cinnamon, clove, and coconut meat. It goes between the brighter dried fruit and darker oakiness so I get both the younger and older components of the blend at different times. The older components come out more in the flavors with a more forward-oak presence that brings more roasty sweetness, chocolate, tobacco.
Remus Repeal Series 6 tastes fantastic with a nice range of flavors, but I'm not getting the punch of a bolder and stronger bourbon. At the same time, there's virtually no bite. It comes off as more delicate, evenly balancing fruit and oak instead of the oak everything just running rampant. It's not a big and heavy-tasting bourbon like
Hardin's Creek Jacob's Well 15 Year
(I know, I made unfair the comparison again). It tastes great to me, but I also don't know what I'm missing from Series 5.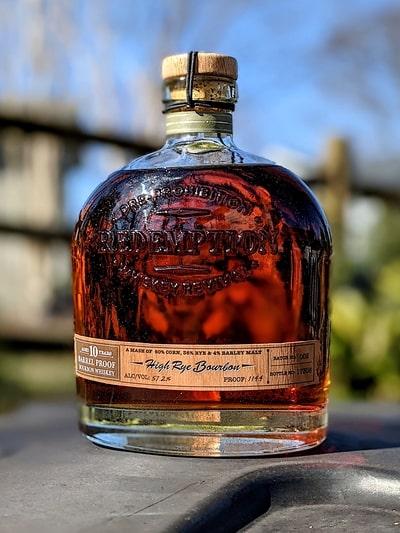 After "chewing" I get brown sugar, more dark and creamy oak, chocolate, and cinnamon to the front, followed by dried and candied orange and cherry, butterscotch, licorice, and smoke. There's a lot of great candied sweetness and fruitiness from the 8 year old bourbon, but thankfully there's much more to it.
Even with that unexpected sweetness and fruitiness, "chewing" unlocks a bigger oak and "old" presence to boost the overall experience and make it taste more well-rounded and developed. The chocolate and creamy oakiness signal maturity and excellent blending that can juggle the different parts of the blend.
The finish initially starts with brown sugar, candied fruit, and licorice, but that quickly fades into lightly sweet oaky with tobacco, roasted oak, and coffee grounds after a minute.
After "chewing" I'm left with brown sugar, creamy oak, chocolate, cinnamon, candied fruit, and licorice that all seem to fall off pretty quickly. The aftertaste is a logical continuation of the flavors that's nice but not overly impressive either. I rarely over-index on finish as long as it's not terrible.
Flavor-wise, I wish Remus Repeal 6 could be more dense, viscous, or rich, but it still tastes amazing in its current form. I can't deny that.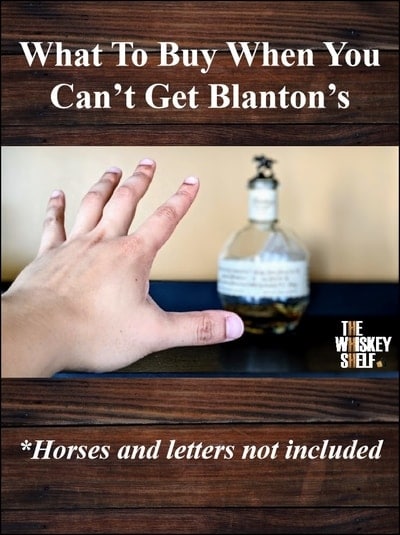 If you're shopping on Amazon, support The Whiskey Shelf by shopping through my affiliate link – Shop Amazon. I may earn a commission from your Amazon purchases.
Remus Repeal Series 6​ Rating

Standalone without expectations or assumptions from prior releases, Remus Repeal Series 6 is a fantastic bourbon that provides a vibrant, fruity, and sweet experience that still has the darker oaky influence from all that older bourbon in the blend. It's not all roses though because it doesn't completely blow me away, keeping it far away from "Top Shelf+", but it still has a ton to offer and in ways most other bourbons can't.
The question I see over and over is, "is it worth it?". It could be worth ~$100 depending on your budget, but it's not a must buy either even at MSRP. FOMO is real, especially since Series 5 seems to have been so highly touted (I haven't had it yet), but you're not quite missing out with number 6. If you want to get a bottle or have one, you have to let go of everything you know about Series 5 and accept Series 6 as a unique release. Only then will you find true enjoyment without attachment or expectations.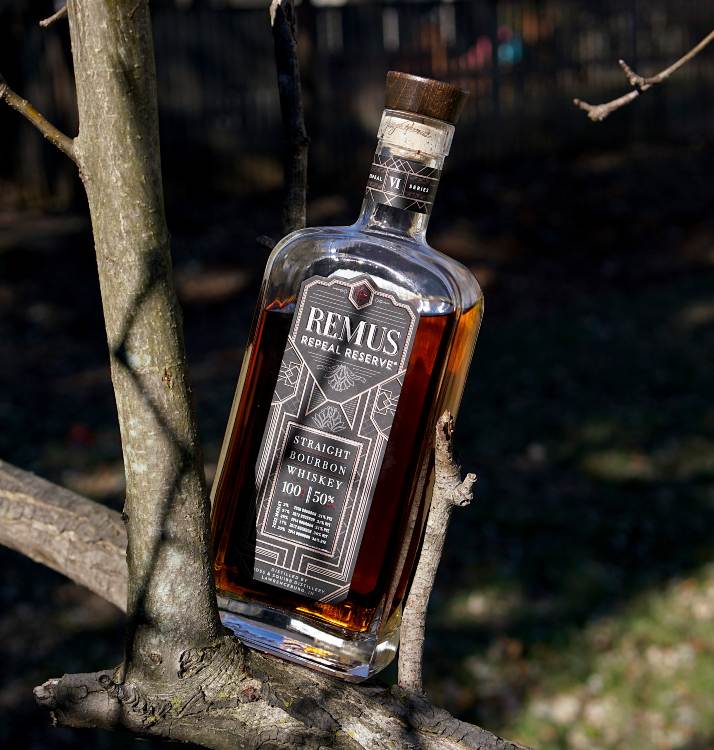 As much as I enjoyed it, I'm somewhat surprised at how it drank. While nearly half of it is 10+ years old, the 8 year old base leads the show with the vibrant and candied fruit, and less of the dark oak, spice, and chocolate that I expect to come from the 10+ year old parts.
Traverse City 12 Year Single Barrel
is a good example of what I expect older 12 year old MGP bourbon to be, and it's nothing like that. Then again every barrel is different and age is not an exact indicator of personality, so it's possible that the older barrels were selected to not be as oaky and spicy.
There's a lot to like, but the downside is that the scents and flavors miss some oomph and body. It's not necessarily thin for 100 proof, but I wouldn't say that the richness and viscosity overperform it to lock it in as an absolute must have. All the goodies are in there, but don't deliver the complete experience that I think has come to be expected from Remus Repeal after 5 previous releases.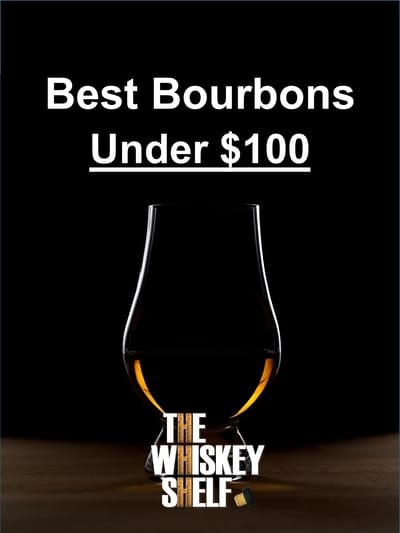 As for why Series 6 may have ended up this way (again, I haven't had Series 5 yet) – I blame Remus Repeal Gatsby Reserve, the 15 year old special release that was released alongside Series 6. Series 6 could easily have been a re-hash of series 5 and everyone would have been happy. 13-14 year old 100 proof MGP bourbon is a steal these days.
But when you want to release a top of the line 15 year and charge $250, then you have to "dumb down" what usually is the top of the line release so your super duper fancy and expensive release doesn't look absolutely ridiculous. Series 5 in 2021 could be the star because there was no even higher end version to claim the spotlight.
But with Gatsby Reserve, it would be weird to have a 13-14 year old 100 proof Series 6 for $100 and a 15 year sub-100 proof for $250. MGP then chose to base the blend on 8 and 10 year old parts to create that separation and make themselves look less foolish.
Distributors and retailers unfortunately have caught on to the rise in popularity. There sometimes are big markups (I luckily paid $100 MSRP) and even mention of distributors requiring retailers to buy a lot of regular George Remus (which looks painfully uninspiring…put a damn 7-8 year age statement on it), to get some bottles of Remus Repeal.
The system sucks, but I am here to tell you not to fall into the trap of overpaying for Remus Repeal Series 6. Don't pay $140+. Then again it's your money and you do you, but I wouldn't pay $140.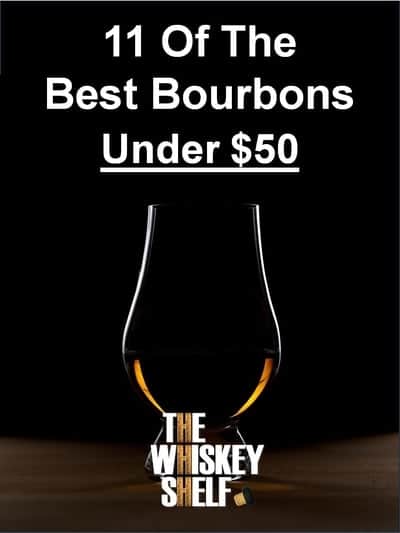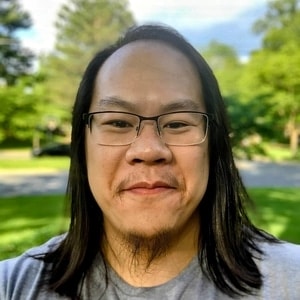 I have far too much fun writing about whiskey and singlehandedly running The Whiskey Shelf to bring you independent, honest, and useful reviews, comparisons, and more. I'm proudly Asian American and can speak Cantonese, Mandarin, and some Japanese.
There are no sponsors, no media companies, and no nonsense. Support The Whiskey Shelf by 
Buying Me A Shot
.